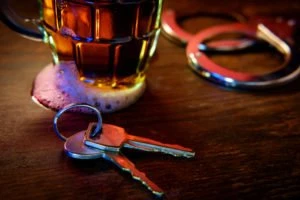 Unfortunately, in the State of Florida, 350 people die every year in drunk driving accidents. Alcohol-related fatal car crashes account for approximately 29 percent of all traffic accident deaths.
Suppose the unthinkable has happened, and you have found yourself facing DUI manslaughter charges in Sarasota, FL., as outlined in Florida Statute 316.193. In that case, you could be in jeopardy of losing your job, your house, your ability to drive, and most importantly, your freedom. These events are tragic. No person who is truly guilty of causing another person's death while driving under the influence deserves to avoid the consequences. However, these events are rarely straightforward, and every citizen of Florida is entitled to adequate legal support.
If you have been arrested for a DUI manslaughter in Sarasota, Florida, you will certainly face aggressive prosecution, and so you should seek legal representation immediately. Our Sarasota criminal defense lawyers team at The Law Place has the combined experience of 75 years. We work relentlessly to defend the rights of clients who have been accused of serious crimes such as this in Sarasota and can pursue the best possible outcome for you on your behalf. For a free case evaluation, contact us today at (941) 444-4444. Our practice areas cover Sarasota, FL., and the rest of Florida.
Why You Deserve Support Following a DUI Manslaughter Arrest
If you have been arrested for a crime as serious as a DUI manslaughter, you will most likely experience a huge amount of remorse and guilt. You might feel as though you are not deserving of any reasonable legal aid. However, when these tragic events occur, most of the time, the driver never intended to harm another person or even consider that they could cause death. Many of these cases involve a driver who has never faced criminal charges before in their life. It only takes one mistake to destroy your life, and the attorneys at The Law Place understand this.
Prosecutors treat DUI manslaughter suspects as if they had the intention to kill someone, but this is usually not the case. An experienced lawyer can protect your rights through the legal process and criminal investigation.
Judges in Florida who rule on DUI manslaughter cases are willing and prepared to award lengthy prison sentences to those guilty of this serious crime. State and local law enforcement officers apply a great deal of due diligence to these cases. They will do everything in their power to ensure that no small detail is missed and that the responsible party is found guilty beyond a reasonable doubt. Therefore, if you face a conviction of DUI manslaughter, you will need the help of an experienced Sarasota DUI lawyer. Even if you think the evidence is stacked up against you, a skilled and knowledgeable DUI defense lawyer can help.
What the Law in Florida Says About Driving Under the Influence
Like all other states in America, the State of Florida has a legal limit for the blood alcohol content (BAC) of all drivers of 0.8 percent. If a driver is pulled over by a law enforcement officer and is found to have a blood-alcohol level higher than this, they will be charged with driving under the influence (a DUI). Those arrested for a DUI in Sarasota would face charges even if they caused no property damage or any injuries.
Drivers in Sarasota who are caught driving under the influence of illegal drugs, such as marijuana and some prescription drugs, will also be charged with a DUI. In some cases, it can be difficult to determine if a driver is under the influence of drugs, but if an officer has a valid reason to suspect them, an investigation can occur.
When a law enforcement officer in Sarasota suspects that a driver is operating a vehicle whilst under the influence at the time of a fatal accident, the driver's consequences increase dramatically. Therefore, if you have been accused of this, you will need a qualified Florida criminal defense attorney by your side.
What Florida Law Says About DUI Manslaughter
A prosecutor in a DUI manslaughter case must prove several factors to achieve a conviction; these include:
That the defendant was found to be in control of the vehicle in question.
That the defendant was under the influence of alcohol or drugs and that the substance impacted their ability to drive safely and at their normal level of competency.
That the defendant's blood-alcohol level met or exceeded the legal limit in a blood test or breathalyzer.
That the defendant indirectly or directly caused the death of the victim whilst meeting the above elements.
The defendant can be considered in control of the vehicle if they are in the correct position to operate it, even if they are not actually driving. If they are sat in the driver's seat whilst it is running at the time of the arrest, they would qualify as being in control of the car.
Although this crime is serious, there are defenses available, but you will need the help of an experienced Sarasota lawyer who can put them forward on your behalf.
Penalties for a DUI Manslaughter Charge in Sarasota, Florida
You will face a prison sentence, costly fines, and a lengthy probation term, as well as struggling to gain certain types of employment.
Certain circumstances can dictate how harshly you are punished for the DUI manslaughter charge, including whether you have any prior convictions. But if you are convicted of this crime in Sarasota, Florida, the penalties will be very serious since it is classed as a felony offense.
In Florida, DUI manslaughter is a second-degree felony offense as stipulated under Florida Statute 316.193, and penalties will include:
A minimum mandatory four-year prison sentence, even for a first offense.
A maximum of 15 years in prison.
A fine of $10,000.
Up to 15 years of probation.
Loss of driving privileges (license revocation).
Mandatory community service.
Competition of a DUI, alcohol, or substance abuse course.
Vehicle impoundment.
Possible psychological evaluations and treatment for substance abuse.
In addition, these charges will result in a criminal conviction that cannot be expunged from your record, which will have long term impacts on your future. Avoiding being convicted with second-degree felony charges is only possible with the help of an experienced lawyer.
Penalties for Fleeing the Scene of an Accident in Sarasota, FL.
Drivers in Sarasota, FL., are known to panic in these stressful situations and flee the scene to elude law enforcement. If a driver has caused a crash because they were driving under the influence, they will be aware of how severe the penalties are. Unfortunately, avoiding the consequences of your actions just makes matters ten times worse!
Suppose you fled the scene of the accident in Sarasota, knowing that you should have taken responsibility for your actions by speaking to law enforcement or lending help in the situation. In that case, you might be convicted of a first-degree felony. The penalties for this in Florida include up to thirty years in prison, and will need an experienced lawyer on your side.
How We Can Defend You Against DUI Manslaughter Charges in Sarasota, FL.
Prosecutors in these cases will aggressively pursue charges against those who have been arrested for a DUI, especially if serious injuries or a fatality has occurred as a result. This is to tackle the issue the state has with these offenses. However, it is important that you are not made an example of, especially if you have been wrongfully accused.
The prosecutor must show that you are guilty "beyond a reasonable doubt." In cases such as this, where a death has occurred, this can be difficult to dispute. But your DUI defense lawyer can argue against factual elements, for example, whether you were in control of the car or if you were under the influence.
Other defenses include:
Your breathalyzer results were not admissible – The machines used to determine your blood alcohol level are not always reliable, and there are strict regulations for maintaining them. If law enforcement has failed to meet the calibration and maintenance requirements, the results of the machine can be disputed.
No probable cause – The arresting officer needs probable cause to perform a field sobriety test and pull you over. Otherwise, the arrest would not be considered legal.
You might think that everyone involved in your case will be against you. However, a reputable judge will listen to the evidence dispassionately. In other words, they will make a fair judgment. Furthermore, the prosecutor cannot fabricate or destroy evidence. Having said this, you will need a skilled attorney on your side who will ensure that your rights are vindicated
How You Will Be Sentenced Following a DUI Manslaughter Conviction in Sarasota, FL.
If it is inevitable that you will be convicted of a second-degree felony, your defense team can work to achieve the best possible outcome.
Florida Statute 775.082 outlines sentencing for this crime, including maximum and minimum terms. The judge will be required to meet certain objectives such as punishment, deterrence, and retribution. They will sentence you by considering previous convictions, remorse shown, and other circumstances surrounding the arrest.
Having said this, Florida does try and achieve some level of consistency when it comes to sentencing. The Florida Department of Convictions sets out guidelines that a judge must follow to keep matters fair, e.g., so that a trial is not impacted by things such as media coverage if the case is high profile. The guidelines follow a point system. A DUI manslaughter conviction comes with seventy-four points, and points can be added for things such as previous convictions or for any court dates the defendant may miss.
The expertise of your defense lawyers will have a huge impact on the final sentencing. They can fight to have any previous convictions dismissed and ensure that you attend all of your court hearings. Hiring the right legal team will give you the best chance in your Sarasota DUI manslaughter case.
Long-Term Consequences of a DUI Manslaughter Conviction in Sarasota, FL.
The consequences of a DUI manslaughter in Sarasota, FL., are not limited to prison sentences and fines. It can have long-term implications for you.
A serious conviction such as this will remain on your record permanently. This could mean you could lose your driving privileges for a very long time. You will face a huge loss of independence, and this can also affect your employability, even after your prison term is complete. You could lose your livelihood, job, your right to vote, and be excluded from certain areas of work, such as childcare. You will also be excluded from working for the government and from receiving some benefits and aid provided by the government. In addition to this, there is a social stigma attached to the fact that you are a convicted felon. This could have an impact on personal relationships and leave you feeling isolated and alone.
Many drivers who face DUI manslaughter charges in Sarasota are not dangerous criminals and should not be treated this way. Therefore, you need the support of a criminal defense lawyer who can offer the kind of representation that you deserve.
Obtaining a Hardship License in Sarasota, FL. Following a DUI Manslaughter Conviction
A hardship license is something that can be applied for by drivers who have had their license suspended following a conviction. It allows people to drive for essential purposes only, such as commuting to work, taking children to school, and driving to medical appointments.
For a crime of this nature, Florida law requires the state to permanently revoke the convicted driver's license. But it does permit those who have been convicted of DUI manslaughter to obtain a hardship license, under strict conditions.
The conditions set out by the state are:
Not to drive at all for five years preceding the hardship license application.
Abstain from alcohol and/ or drugs for five years preceding the hardship license application.
No arrests for driving whilst your license is revoked for five years prior to the hardship license application.
Installing and maintaining an ignition interlock device in every vehicle that the convicted person is permitted to drive for at least two years.
Completion of a DUI educational program and submitting to the testing that is required by the program. Remain supervised under the program for the entirety of the hardship period, and be willing to be tested for alcohol and/ or drugs at any stage.
If these conditions are not met, the hardship license can be revoked.
What a Sarasota Criminal Defense Attorney Can Do for You
With the help of an experienced criminal defense lawyer, you can obtain the best possible outcome in your Sarasota DUI manslaughter case.
If you appoint a reputable law firm such as The Law Place to represent you, they can prevent vital evidence from being lost or destroyed. Evidence that is left from the crash does not last for very long, but we understand its inherent value. We will head to the scene of the crash straight away to collect it. This helps us better understand the scope of the scene, the marks that remain on the road, and the vehicles' position. Our trusted team of experts from The Law Place will analyze all the evidence collected by the police and enlist crash scene analysts' help. This means that your defense lawyer can offer a comprehensive understanding of the circumstances surrounding the crash and present this to the judge and jury. If this is not done, the prosecution will offer their one-sided analysis of the evidence, and the judge and jury will have to accept that their experts are correct.
Our criminal defense team at The Law Place will also:
Appear with you at all police interrogations.
Collect and analyze medical records of the accident victims.
Arrange interviews with any witnesses to the crash and search for any that police may have missed.
Locate surveillance footage that has not been seized by law enforcement.
Call The Law Place Today
Our skilled legal team at The Law Place will aggressively advocate for you and will work tirelessly to defend your constitutional rights. Don't waste any time in appointing sufficient legal representation to fight your Sarasota DUI manslaughter charges.
For a free consultation, contact us today at (941) 444-4444; we are available 24 hours a day, 7 days a week.