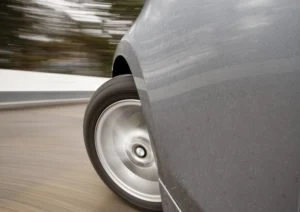 Sarasota Left Turn Accident Lawyer
Left-turn collisions occur when a car, truck, or motorcycle initiates a left turn in front of an oncoming driver. These car accidents primarily happen at intersections when one driver is trying to pass another vehicle that is waiting for oncoming traffic. Another way these accidents happen is where a driver turns into an intersection without proper authority or is trying to beat a turn signal that is changing colors.
Every driver on the road owes you a duty of care, and when they act recklessly by improperly turning, they put lives in danger and must be held responsible.
If you have been injured in a left-turn car accident in Sarasota county, you can claim compensation by filing a car accident injury claim. You may recover damages such as your medical expenses, lost wages, and any pain that you have suffered because of your injury. Call us for a free consultation at The Law Place. Our experienced Sarasota personal injury lawyers are ready to assist you with your case.
Left Turn Accidents and Collisions in Sarasota, FL
Florida law dictates that the driver of a vehicle intending to turn right at an intersection shall make the turn as close as possible to the right-hand curb or edge of the roadway.
As for left turns, the driver of a vehicle intending to turn left at an intersection shall approach the intersection in the extreme left-hand lane lawfully. And, after entering the intersection, the left turn shall be made so as to leave the intersection available to traffic moving in the directions that the roadway being entered.
A person riding a bicycle and intending to turn left in accordance with this section is entitled to the full use of the lane from which the turn may legally be made. Whenever possible, the left turn shall be made in the left of the center of the intersection.
Florida law states that if any governing authority installs a traffic control device at an intersection in Sarasota, then the driver must obey that traffic device. This is true even if that device directs the drivers to take a different course than what is provided in Florida Statute 316.151. In summary, Florida law determines how a driver is to turn at an intersection unless a traffic light instructs otherwise. If you reside in Sarasota County, these are the laws that apply to you and any other persons involved in a left-turn accident. The law can get a little complex here, but a Sarasota car accident lawyer at The Law Place would be able to clarify these laws for you during a free consultation.
Negligence for Violating Florida's Left Turn Law
In Florida, there are statutory traffic laws that govern how drivers should take left turns on all public roadways. If a driver does not abide by these road rules, then the law dictates that a driver should be issued a ticket, or even fined.
However, driving is also governed by Florida's common law, which is created by our judicial system from previous court decisions. Thus, any driver making a left turn who crashes into another vehicle may be held liable under Florida common law or court-created negligence law, as well as statutory motor vehicle laws.
Florida Statute 316 combines with common law to assist a car accident victim in recovering compensation for his or her injuries. The key to finding liability in these car accidents is to establish that the driver failed to meet his or her duty of care to oncoming traffic while making a left turn. If you believe you have been a victim or if you're unsure if you are eligible, call us at The Law Place for a free consultation.
Grounds for Filing a Personal Injury Claim
Damages in a left turn accident case fall into two major categories, economic and general non-economic damages.
Economic damages are, generally speaking, out-of-pocket damages. They are damages that can be measured and calculated, and they are typically represented by expenses actually incurred or those which can be reasonably anticipated in the future. Economic damages are easier to calculate accurately because documents and medical bills and records are used to determine the number of damages and prove them.
On the other hand, non-economic damages compensate injured victims for both physical and mental losses. Non-economic damages usually include the physical and emotional distress resulting from the accident that affects a person's very quality of life. These are commonly stated as damages for pain and suffering and mental anguish. Non-economic damages may include significant and permanent loss of an important bodily function, permanent injury within a justifiable degree of medical probability, other than scarring or disfigurement, and permanent scarring or disfigurement. If you have suffered in any way due to a left turn accident in Sarasota, you deserve to be compensated. If you are not sure if you have the grounds to sue, contact us for a free consultation, and we can advise you accordingly.
What You Should Do If You Have Been in a Left-Turn Car Accident
Get Medical Treatment
In Sarasota, FL, drivers must carry Personal Injury Protection (also called "PIP" or "no-fault") automobile insurance. Under Florida's PIP laws, outlines in Florida Statute 627.736, drivers are required to carry insurance to cover the driver's own injuries and lost wages, regardless of whether the accident was the driver's fault or the fault of the other driver.
In Sarasota, under Florida's new PIP law, an injured driver must seek treatment within fourteen days to receive PIP benefits. If you have PIP automobile insurance, you should consult your family doctor or go to an emergency room as soon as possible—even if you do not think your injuries are severe. Some injuries do not manifest themselves immediately after an accident. You do not want to be prevented from recovering PIP benefits because of this technicality.
However, if your damages exceed the limits of your PIP policy, then you may be able to claim from the at-fault parties' insurance or the driver themselves.
Call 911
In Florida, you must immediately contact law enforcement for a car accident involving an injury, death, or property damage greater than $500. The officer will file an official report, which will be crucial evidence if you intend to pursue damages against the parties responsible.
For accidents that do not require a police report or where no police investigation is conducted, the driver must file a crash report within ten days. The reports can be filed online at the Florida Highway Safety and Motor Vehicles (FHSMV) website.
Gather Evidence of the Accident
The police will gather evidence in an official report, but you should also make a note of what happened for your own records and to pass on to the insurance companies. When it's safe to do so, write down or record a message or video explaining what happened and all other details relevant to the accident. If issues arise when you file a claim, the information that you collect can be very helpful for insurance companies and your lawyer in proving your case.
Take Pictures of the Scene of the Accident
It is important to take photographs of the damage to your vehicle following a left turn car accident. If you are able to take photographs of the other vehicle or vehicles involved, do so. Most cellular phones have cameras built-in. If it is safe to do so, take a picture of the accident scene prior to the vehicles being towed away.
Notify Your Auto Insurance Company
If you have any claim, you must inform your insurance provider as soon as possible. The insurance company should provide you with the appropriate forms for the claim. Ensure that the forms are filled out correctly and completely and take a copy for yourself.
Before you speak to your insurance company, contact The Law Place for advice, remember insurance companies are always looking to save money, and anything you say to them could de-value your claim.
Call a Sarasota Car Accident Attorney
Don't navigate the aftermath alone. Reach out to The Law Place now for a free consultation. Our dedicated team is ready to guide you every step of the way, ensuring you receive the justice and compensation you deserve. Your path to recovery starts with just one call.
Left Turn Car Accident Claims and Settlement
Left-turn accidents can lead to serious injuries. After any type of accident, you should consider talking to a car accident lawyer to learn what your rights and obligations are under the law. An experienced lawyer at the Law Place in Sarasota can help guide you through the claims process and offer a comprehensive insight on how to proceed in every aspect of your claim and can offer a free consultation in the first instance.
Your lawyer will represent your interests in settlement negotiations with the at-fault party's insurance company and may have to represent you in court should you and your attorney decide that filing a personal injury lawsuit is in your best interest.
Wrongful Death in Sarasota Left Turn Accidents
In the unfortunate aftermath of some left turn accidents, the consequences are so severe that they result in the tragic death of a loved one. A wrongful death in such circumstances compounds the emotional and financial hardships that families face. Sarasota, like many places, recognizes the profound impact of such losses and provides legal avenues for families to seek justice and compensation.
A wrongful death claim arises when a person dies due to the negligence or wrongdoing of another. In the context of left turn accidents, if it's determined that a driver's recklessness, inattention, or violation of traffic rules led to the fatal accident, the deceased's family may be eligible to file a claim.
Through a wrongful death claim, families can seek compensation for:
Medical and Funeral Expenses: This covers the costs incurred for any medical treatments the deceased might have received following the accident, as well as funeral and burial expenses.
Lost Income and Earning Potential: If the deceased was a significant contributor or the primary breadwinner for the family, compensation can be claimed for the lost wages and the future income the deceased would have earned.
Loss of Companionship and Support: This caters to the emotional and social void left by the deceased, especially pertinent for spouses, children, or parents.
Pain and Suffering: Although no amount can truly compensate for the loss of a loved one, the law allows families to claim damages for the emotional distress they endure.
Punitive Damages: In some cases, if the negligence was particularly egregious, punitive damages might be awarded to punish the at-fault party and deter similar behavior in the future.
Navigating a wrongful death claim can be intricate, especially when grieving a profound loss. It's imperative to engage the help of a seasoned Sarasota car accident attorney who can shoulder the legal burdens, ensuring that families receive the compensation they deserve while providing them the space to heal and remember their loved ones.
Sarasota Left Turn Accident Lawyer, FAQ
Who is at fault in a left turn accident in Florida?
In many left hand turn accidents in Florida, the driver making the left turn is often deemed at fault, especially if the other vehicle had the right of way. However, fault can be influenced by various factors, such as signal malfunctions, sudden lane changes, or speeding by the oncoming vehicle.
Should I get a lawyer after a car accident in Florida?
Absolutely. If you've been involved in an accident, especially in complex scenarios like left turn accidents, having legal representation can be crucial. A Sarasota car accident attorney can guide you through the car accident claim process, ensuring you recover compensation fitting the severity of your injuries and damages.
How much does an attorney charge for a car accident in Florida?
At The Law Place, we prioritize our clients' needs and understand the financial strains post-accident. We operate on a contingency fee basis, meaning you only pay if we successfully help you recover compensation for your injuries. There are no upfront fees, making the legal process more accessible for everyone.
Is Florida still a no-fault state?
Yes, Florida remains a no-fault state. This means, after a car accident, each driver's insurance will cover their own injuries regardless of who was at fault. However, if injuries exceed a certain threshold or if there are other significant damages, victims might be able to pursue additional compensation through a legal claim.
How can a lawyer help in left turn accident cases?
Left turn accidents often involve nuanced interpretations of traffic laws, right of way, and determining fault. With the guidance of a lawyer, you can build a robust case, navigate the legal landscape, and enhance your chances of receiving fair compensation.
How can I get a case review for my left turn accident?
For a thorough case review, reach out to The Law Place. Our team of Sarasota car accident attorneys offers free consultations to evaluate the specifics of your accident, guiding you on the best legal pathways to seek justice.
Call our Sarasota Car Accident Lawyers to Discuss Your Left Turn Car Accident Case
Let the car accident attorneys at The Law Place review the circumstances of your case and discuss your legal options. Our attorneys are ready to provide proven legal representation in pursuing your claim and stand ready to protect your rights. The attorneys at The Law Place can meet with you to discuss further and always available to talk with you and answer your questions. We will fight to make sure that you get the maximum amount of compensation owed to you.
Call us for free at The Law Place. Our practice areas cover Sarasota and the rest of Florida. Our experienced injury lawyers are ready to assist you with your case. Our phone lines are open 24 hours a day, so call us now for a free consultation.