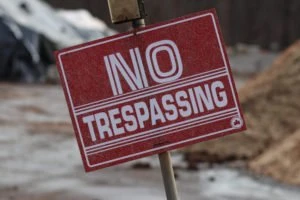 While most people think of trespassing as some high schoolers sneaking onto the local farm to drink a few beers, the legal definition for the crime reaches far beyond that. Whenever someone enters or remains on or in a property without authorization or permission, or that permission has been rescinded, they have committed trespassing.
The consequences of trespassing can be more serious than you imagine. You can face jail time, as well as thousands of dollars in fines and years of probation. Private property is heavily protected under Florida law, and the penalties for trespassing are meant to deter others from committing the same type of crime.
If you have been arrested and charged with criminal trespass of a structure, conveyance, or other types of property, contact The Law Place criminal defense law firm as soon as possible. A criminal defense attorney from our Clearwater office will get started on your case immediately, providing you with the best possible legal aid available and experience across multiple practice areas. We offer a free consultation with a qualified property crimes lawyer who will explain our fee structure and the potential defense strategies we can deploy on your behalf.
Contact us today to find out your options.
Call The Law Place criminal defense law firm now at (941) 444-4444.
What Is Considered Trespassing in Florida?
Trespassing is a serious violation of Florida criminal law. According to Florida Statute 810.08, anyone who enters and/or remains in a structure or conveyance without authorization, invitation, or license from the property owner is committing criminal trespass. This also applies to any property that is not designated a structure or conveyance, as per Florida Statute 810.09, although there must be visible signage indicating this or the property has to be enclosed in a fence or cultivation.
A structure can be defined as any type of building or architecture with a roof. A conveyance is any type of transportation, most commonly motor vehicles like cars, trains, busses, or boats. Properties that are not covered by a roof like a plot of land, farm, or any open-air architecture are still subject to criminal trespass penalties if the property is privately owned.
Our team of dedicated attorneys fight and win for Floridians.
What Are the Penalties for Trespassing in Clearwater, Florida?
In Clearwater, penalties for trespassing on property crimes vary depending on the nature of the incident in question. Most trespassing incidents are charged as second-degree misdemeanors. These include incidents where people knowingly crossed property boundaries or into structures without permission, but with otherwise no criminal intent whilst inside. For example, a group of kids drinking in the boundaries of a privately owned farm without an invitation from the owner can be arrested and charged with misdemeanor criminal trespass in the second-degree.
If someone else was in the structure at the time the trespass occurred, the crime could be charged as a first-degree misdemeanor. For example, if someone is asked to leave a place of business for not wearing a COVID-19 preventative face mask and refuses, the police can arrest and charge the individual with misdemeanor criminal trespass in the first-degree.
A person who commits trespass armed with a firearm or similarly dangerous weapon or arms themselves while inside the structure can be charged with a third-degree felony.
The penalty schedule, as per Florida Statutes 775.082, 775.083, and 775.084 are as follows:
Second-Degree Misdemeanor
Fines up to $500.
Jail time up to 60 days.
Probation up to 6 months.
First-Degree Misdemeanor
Fines up to $1,000.
Jail time up to 1 year.
Probation up to 1 year.
Third-Degree Felony
Fines up to $5,000.
Jail time up to 5 years.
Probation up to 5 years.
Trespass charges can be upgraded to more serious crimes like breaking and entering, burglary, assault, battery, or robbery if other crimes were committed or the trespass occurred with the intent to commit other crimes.
What Do Prosecutors Need to Prove to Establish Guilt in Clearwater Trespassing Cases?
Trespassing is a general intent crime defined as the "actual intent to perform an act, but without a wish for the consequences that result."
Essentially, this means all the evidence prosecutors need to prove guilt in a trespassing case is evidence that the defendant was on or inside the property without permission. There needs to be intent to trespass, but there does not need to be evidence of an intent to benefit from the act of trespass.
For example, a man trespassed onto private land to pitch a tent and camp out for the night. If he is charged with trespassing, prosecutors only need to prove that he intended to cross onto private property without permission, not that he wished to camp illegally.
There must be evidence that the trespassing took place. Physical evidence, like CCTV footage, can be used to prove the defendant was there. Witness testimony can also be used if the prosecution can prove testimony comes from a credible witness.
Florida law allows the owners or proprietors of the property to apprehend anyone caught trespassing and hold them until police arrive. This is typically hard evidence of trespass, as the defendant was undeniably on the property without authorization.
Call The Law Place to speak with a criminal defense lawyer today and discuss what the Clearwater County prosecutor needs to prove in order to pursue your criminal trespassing case in court.
We're Florida's top litigation team with over 75 years of combined experience
Is Trespassing a Violent Crime in Florida?
In most cases, trespassing is not a violent crime. Even if violence is committed by individuals guilty of trespass, the prosecution will often forgo trespass charges in favor of more serious criminal charges like assault, battery, or robbery. However, trespass can be charged in tandem with other violent crimes.
The Law Place offers a free consultation where a qualified property crimes attorney will examine your case and determine what charges prosecutors may bring against you in any potential criminal trial.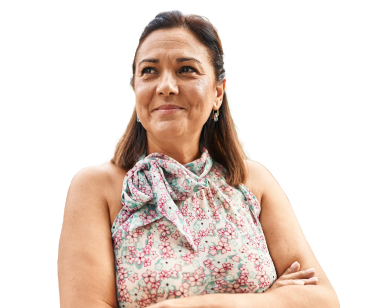 From the initial call to updates on your case status, we are here to get you answers.
What Is a Trespass Warning in Florida?
A trespass warning is signage that advises people of private property lines and the penalties that individuals may face for crossing that boundary. If there is no adequate signage for unenclosed land or private property, then people cannot be charged for intentional criminal trespass.
If you're unsure of whether there was proper warning signage on the property, you are accused of trespassing, contact a Florida property crime attorney from The Law Place and have an investigative team find out.
What Is the Statute of Limitations for Trespassing in Florida?
Prosecutors have time limits, known as a statute of limitations, for how long they have to file criminal charges against individuals suspected of committing misdemeanors or felonies. For trespassing, Florida Statute 775.15 lists the following time limits for the prosecution to bring charges against you:
Second-degree misdemeanor – 1 year
First-degree misdemeanor – 2 years
Third-degree felony – 3 years
You could not be arrested or charged for trespassing if the crime was committed outside of these time frames. However, the prosecution has more time to file charges if first-degree felonies or certain violent crimes like assault, battery, or rape were committed during the trespass. Also, there is no statute of limitations for crimes that resulted in death, like murder.
What Can a Criminal Defense Attorney Do for Me?
The Law Place has experienced attorneys that have handled trespassing cases just like yours. There are several defense strategies that we can employ on your behalf, including but not limited to:
You did not have any intent to trespass. Trespass cases need to prove that the defendant had knowledge that they were not supposed to be on or inside the property. If you were not secretive of your intent to go into the property, then you may be able to prove that you had no general intent.
There is an expired or rescinded warning not to enter the property. If the property owner or otherwise authorized person at one point in time told you not to enter the property, and at a later point, another authorized person gave you permission or invited you back onto the property, you can argue you did not have the intent to trespass.
There was no clear communication from authorized individuals telling you to leave the structure or conveyance after you had been invited or permitted to enter.
The alleged victim of trespass does not have the right to deny you permission onto/into the property.
Warning of trespass was not properly posted or visible, meaning you did not know you were trespassing and had no intent to commit the crime.
If you are unsure of how an attorney can benefit your case, contact The Law Place property crimes lawyers for a free consultation to get an overview of your legal options and potential defenses against a criminal trespass charge.
Contact The Law Place Clearwater, Florida Trespassing Lawyers Today!
Have you been charged with trespassing on a structure, conveyance, or other types of property? Were you unaware you were trespassing or thought you had permission to be on the property?
Contact The Law Place to discuss your legal options. A qualified criminal defense attorney will be available immediately to represent you in talks with the police and in court. We offer a free consultation where a lawyer from our firm will go over potential defense strategies and our fee structure. There are no hidden fees or surprise costs associated with our legal representation.
Contact us now to get the best Clearwater defense law firm on your case.
Call The Law Place at (941) 444-4444.