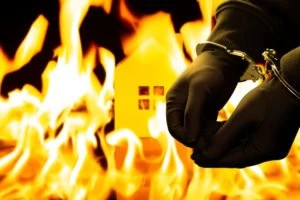 Here in Port Charlotte, FL., arson is one of the most severe crimes you can commit. This is why anyone that has committed an arson charge should be prepared to face severe penalties. Additionally, these penalties could be lifelong and life-changing. This could include large fines and long prison sentences. These punishments will be immediate, and if any injuries have been inflicted as a result of the arson, then this will result in a longer and worse conviction for the defendant. Alongside this, the defendant will have a permanent criminal record, which will, in turn, have an effect on the future of the defendant due to this felony conviction.
The penalties the defendant may expect to face will depend on the circumstances around the case. Due to the possibility of these harsh penalties, it is very important that anyone facing an arson charge acquires the assistance of a high-quality criminal defense lawyer. Here at The Law Place, we have a team of experienced and knowledgeable criminal defense attorneys that will fight to secure the best odds for you to minimize the consequences you may face for your alleged offense. Our team has over 75 years of combined experience behind them when dealing with these types of cases. Therefore, we will be able to help you and your case.
So, call The Law Place today to schedule your free consultation at (941) 444-4444, where our lines are open 24/7.
What Is Arson Specified as Under Florida Criminal Law?
Under Florida Statute 806.01, arson is defined as when someone willfully or unlawfully damages property using either fire or an explosion. It is no surprise that here in Port Charlotte, arson is seen as a serious crime. This is why if you are charged with an arson offense, and if you are found guilty, then you can expect to receive severe punishment. Therefore, any defendant that is being accused of arson should take it seriously and hire the best possible criminal defense attorney they can.
The crime of arson can be directed at any structure. These may include:
Churches, mosques, or other places of worship.
Shopping areas.
Schools, colleges, universities, and other education centers.
Hospitals, as well as other healthcare facilities, such as a care home or nursing home.
Another person's home.
Furthermore, any home, building, or even an enclosed area with a roof will be classified as a structure in an arson case. This includes tents, sheds, and vehicles.
The main concern of any arson case is whether the building involved contained people or could have contained people at the time of the incident. If there were people inside the building at the time, then the defendant should expect the charges to be even more severe now. Additionally, the damage that is inflicted will scale up the severity of the arson crime committed.
If you have found yourself facing an arson charge in either Port Charlotte or anywhere else in Florida, then it is very important that you contact The Law Place. After you call us, we will be able to schedule a free consultation with you so we can begin to discuss your case. From there, we will look at the details surrounding your case. Then, we will work towards trying to minimize any punishments you may potentially face.
Our team of dedicated attorneys fight and win for Floridians.
What Are the Three Elements of Arson in Florida Law?
In order to prove a defendant guilty of arson, the prosecution in the court case must be able to present evidence that is beyond a reasonable doubt. Within an arson case that results in an injury, there are three elements that must be proved. These include:
The accused deliberately and willfully started the fire or explosion.
The explosion or fire damaged a structure, a dwelling, or the personal property of another, inside a structure that is normally occupied by people.
The explosion or fire involved in the arson case resulted in inflicting an injury, a serious bodily injury, permanent disfigurement, or permanent disability to another person.
In simpler terms, the prosecution in the case will need to prove that either the explosion or fire was allegedly started on purpose by the accused. Then, they will need to prove the accused knew or had some sort of knowledge that their actions would put someone at risk of injury or damage.
Luckily for anyone that may be facing a potential arson conviction, The Law Place is here to help. Our law firm has a very successful track record of defending these types of cases here in Port Charlotte. Our team has over 75 years of combined experience behind them, so you can rest assured your case is in the best hands.
What Are Some of the Damages and Personal Injury Examples Commonly Associated With Arson Charges?
In any arson charge, there is often extensive damage to either personal property or serious injuries to people. This may vary depending on the specific details of each case.
These are some of the most common examples of property damage:
Structural damage to property.
Damages caused by smoke. This may include discoloration of surfaces, corrosion, or blackening glass.
The loss or destruction of personal property contained within or around the structure.
If you are talking about a personal injury that occurred to the victims involved, some of the common examples include:
Damage to the lungs from smoke inhalation.
Burns, lacerations, or scars.
Disfigurement/disability.
Lasting emotional distress/psychological trauma.
Wrongful death of another person.
We're Florida's top litigation team with over 75 years of combined experience
What Are the Consequences of a Guilty Conviction in an Arson Case That Has Resulted in Injury?
The specifics of a punishment given to a defendant completely depend on each individual case. This is due to the variation in possible damage caused. However, there are guidelines in Port Charlotte and also the rest of Florida that need to be followed. These include:
Arson that resulted in bodily harm – This can be classed as a first-degree misdemeanor. As a result of this, it could mean you could face a fine that could reach $500 and a sentence of up to one year in jail. There are also other potential consequences, such as a sentence to additional probation.
Arson that resulted in severe bodily harm – This is a second-degree felony. This means the charges have increased due to the severity of the injury sustained by the victim. For this type of offense, you could face a long jail sentence of up to fifteen years. Additionally, your fines could reach $10,000.
Arson by previously convicted criminals – If you are in a situation where you have been previously convicted for at least two felonies before your arson charge, then the consequences you can expect will be much higher. These consequences are outlined under Florida Statute 775.084.
Whatever the length of the prison sentence is or how high the charge for the fine is, this charge will still remain on your criminal record forever. There are many ways a felony charge may impact your life in the future. This may include:
It will become harder to further your education. For example, applications to specific colleges will most likely be impossible. It will also impact your ability to apply for and receive academic grants or scholarships.
It will also impact the ease of receiving future credit. This means you may not be allowed to take out a loan or an overdraft on the grounds of your felony charges and past criminal record.
This lack of credit may also extend to housing difficulties, such as securing a rent agreement or mortgage.
If you have children and you are separated from your other parent, a felony may have an impact on visitation or custody battles.
It will also make applying for certain types of licenses much more difficult.
Certain career paths will be locked off for you, and you may find it difficult to seek employment.
Felony convictions are unable to be, expunged or sealed, meaning this cannot be changed and will most likely affect the rest of your life if you are successfully convicted. Call The Law Place to find out your options today.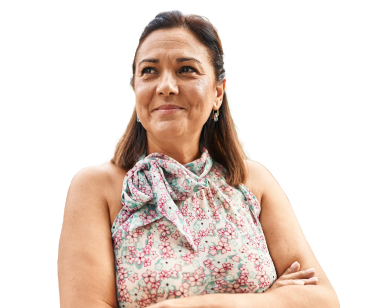 From the initial call to updates on your case status, we are here to get you answers.
What Are Some Possible Defenses in an Arson Case in Port Charlotte?
In your arson case, there are some defenses your assigned criminal defense attorney may be able to use. These may include:
The accused lacked the intention to cause or start the explosion or fire that resulted in the arson case.
It may be argued by the defense that the fire was started accidentally. In this circumstance, the accused could not have possibly willfully damaged the property or persons of another.
The defendant is actually innocent. If you have a tight enough alibi, then your lawyer may be able to argue that it is a case of mistaken identity. Then, they will be able to prove the accused was never actually involved in an arson attack.
It may be possible that the evidence used was incorrect, biased, or faulty.
These are not the only defense that may be used by your criminal defense lawyer in your arson charge. Any experienced lawyer will take your case and tailor your defense depending on the details of your circumstances. Then, they will be able to achieve the best results possible to try and minimize the consequences you may face.
Contact The Law Place Today in Port Charlotte Today!
If you have been accused of an arson charge, then you need to contact The Law Place today. By contacting us today, you will be able to schedule a free consultation with us.
Call us today at (941) 444-4444, and let us get started on your defense. Phone lines are open 24/7.