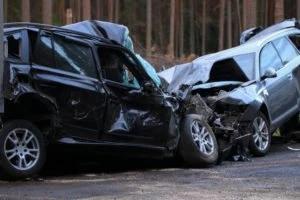 A head-on collision can be an extremely serious form of an auto accident, and unfortunately, these types of car accidents can result in severe injuries or even death. Head-on collisions are recognized as the two front ends of two vehicles colliding when driving in two opposite directions. This is opposed to rear-end or side collision. It is rare for a car accident to so commonly cause as many fatalities and injuries as a head-on collision is capable of. In fact, data by The Insurance Institute for Highway Safety reported that head-on collisions contributed to a 58% fatality rate in 2017. Head-on collisions can be so dangerous due to the speed that they occur at, as well as the forces being involved being massive. Because of these head-on factors, if two cars are traveling at 30 mph, then the impact force will be more like 60 mph.
If you have been involved in a head-on collision that wasn't your fault in Venice or anywhere else in Florida, don't hesitate to get into contact with The Law Place today! Our law firm is made up of lawyers boasting 75 years of combined experience, many of which are AVVO 10.0 rated. Our car accident lawyers will provide a dedicated, confidential attorney-client relationship and will be ready to support you for every step of your legal journey. Contact us today to schedule a free consultation with our lawyers using our toll-free number, (941) 444-4444. Phone lines are open 24/7.
What Can Cause a Head-On Collision?
Head-on collisions account for, on average, 7% of urban collisions and 13% or all rural ones. With so many of these types of accidents happening across the State of Florida, there are also multiple factors that can cause these auto accidents. Examples of possible causes include, but are not limited to:
Driving whilst tired.
Driving under the influence, whether that be alcohol, drugs, or both.
Not noticing or ignoring stop signs or red lights.
Traveling on a one-way road in the wrong direction.
Traveling at high speeds.
A driver or both drivers being distracted, e.g., by eating, texting, or talking to other passengers in the vehicle.
If you or a loved one have been injured in a head-on collision that was not your fault, then contact the car accident lawyers at The Law Place today. No matter the exact cause of your collision, if it was not your fault, then you could be owed compensation. Schedule a free case evaluation with our law firm to see if you have a case.
What Factors Can Affect the Severity of a Head-on Collision?
A multitude of extraneous factors could determine the severity of any kind of auto accident. Some examples of what can affect the damage a crash causes includes, but is not limited to:
Weight and size of the two vehicles involved.
The amount and the quality of safety features on each vehicle.
The speed that the vehicles were traveling at.
Whether or not the head-on collision caused a secondary accident, e.g., vehicles behind not being able to brake in time and colliding with the crash site.
If you have suffered because of a car accident in Venice, FL., contact a personal injury lawyer at The Law Place today.
Our team of dedicated attorneys fight and win for Floridians.
What Should I Do Following a Head-on Collision?
If you have just been involved in a head-on collision, here is some quick advice to keep you safe and to ensure you have a strong case:
Make sure you and others around you are safe – Check if you are injured, and if you can, then you should move yourself to a safe place and out of the flow of traffic. If it is possible, then you should also try and check on others. If they appear to be injured, do not attempt to move them as this could potentially worsen their injuries.
Call the emergency services – As soon as you are safe, and if it hasn't already been done, then you have to call 911 to alert the emergency services of the collision. This is a legal requirement and has to be done under Florida Statute 316.062.
Gather any necessary contact details – You should try and get the contact details of any witnesses, attending officers, and the details of the other driver if they are stable (their full name, address, phone number, and necessary insurance details).
Take photos – Take photos at the scene of the accident. This includes any other vehicles involved, the road conditions, and any damage to your vehicle. If you are not well enough, then you could ask somebody else to do this for you.
Seek medical attention – You have to seek medical attention as soon as possible following a car accident. As per Florida Statute 627.736, you are required to seek medical care within two weeks of a collision to benefit your case. Even if you feel ok, there could be some injuries only detectable to doctors.
Contact a lawyer – When you are well enough, it is important to contact an attorney. The sooner after the accident, the better, as this will mean your lawyer can get to compiling suitable evidence and making sure it is sufficient for court. The longer you leave hiring a lawyer then, the harder it will be to make sure the quality of the evidence gathered is sufficient enough to help your case.
Never accept liability – The individuals at the scene of your accident or the insurance company may take whatever you say and use it to suit their own narrative. Unfortunately, lots of people lose out on a settlement because of apologizing or outright accepting fault at the scene of the collision.
What Injuries Commonly Occur Because of a Head-on Collision?
As mentioned earlier, head-on collisions can be extremely dangerous, much more than some other types of car accidents. Therefore, they can cause a wide range of injuries. The following serious injuries could lead to you being owed compensation. Examples include:
Neck injuries, including whiplash.
Traumatic head and/or brain injuries.
Loss of limb(s).
Broken, crushed, and/or fractured bones.
Cuts, scrapes, and bruises.
Organ damage.
Internal bleeding.
Injury to the spinal cord, possibly causing paralysis.
Death.
As well as physical injuries, it is also possible to make a claim for any mental distress you have endured because of your accident. Car accidents can be extremely distressing, and it is, sadly, reported that multiple victims go on to suffer from some issues with their mental health. This includes depression, anxiety, post-traumatic stress disorder (PTSD), and issues of isolation.
No matter what exact injuries you have sustained in your car accident, it is best to consider hiring a Florida personal injury lawyer to see whether or not you could be owed compensation for this physical suffering.
We're Florida's top litigation team with over 75 years of combined experience
What Damages Are Available Following a Head-on Collision?
Medical bills – Unfortunately, as with any car accident, a head-on collision will most likely result in you needing professional medical attention. For any medical bills that you face because of this accident, you will be able to include these expenses in your settlement. If you have received some serious injuries that require ongoing treatment, any projected medical bills could also be taken into account in your accident case.
Pain and suffering – Pain and suffering is a very complex type of damages. It includes and physical or mental suffering you sustained because of your car accident. This also takes into account a loss of enjoyment in life. Examples of a loss of enjoyment include not being able to take part in a sport or play an instrument you once regularly enjoyed before your car accident. Clients who wish to apply for pain and suffering damages should consider having accident attorneys on their side. An attorney can help gather all of the necessary evidence of pain and suffering and then translate this into a reasonable settlement value.
Property damage – As with being injured, it is very likely that you will sustain some property damage in any type of car accident; this likelihood sadly increases with head-on collisions. If the property damage is bad enough to require professional maintenance, then any replacement or repair costs will be considered in your compensation.
Lost wages -If your car accident has meant that you have to have time off from work and you have thus lost out on wages, then you could be owed compensation. Your settlement should take into account any wages lost in the period you were injured. If your injuries have meant that you are unable to return to work or have to change the nature of your work, then you should also be able to claim for a loss of earning potential.
Wrongful death – If you have unfortunately lost a loved one because of a head-on collision, then Florida Statute 768.21 allows for you to file a wrongful death This type of lawsuit will provide you with enough compensation to cover any funeral expenses, any emotional distress triggered by the loss, and the loss of consortium.
If you believe that you could be owed any of these damages following a car accident that was not your fault, then it is best to contact a personal injury attorney at The Law Place as soon as possible. An attorney can help you identify what specific damages you could be owed and ensure that you have enough evidence so that you can receive the maximum amount of compensation. Call our office today to schedule a free consultation.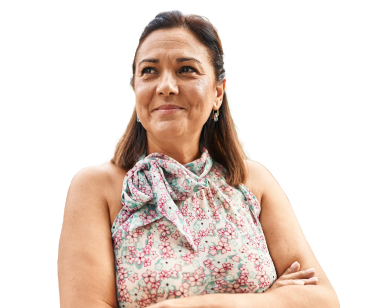 From the initial call to updates on your case status, we are here to get you answers.
How to Determine Liability After a Head-on Collision?
In Venice, as well as the rest of Florida, all drivers on the road possess a presumed duty of care to all other drivers and pedestrians on the roads. Implied duty of care means that every driver in Florida is expected to behave as any reasonable person would. In other words, you should always drive safely and responsibly. If a driver breaches this and this breach causes an accident, then you could be owed compensation, and the at-fault party will be held liable.
Parties that could be held liable include yourself, the other driver(s) involved, a government entity, and/or a vehicle manufacturer. If you are found to be liable, then your insurance company could be expected to pay for any medical expenses, lost wages, pain and suffering, property damage, etc.
How Will Comparative Negligence Laws Affect My Car Accident Case?
Florida Statute 768.81 explains in detail the strict laws regarding comparative negligence followed by the state of Florida. This means that the law considers fault to be an essential part of every car accident case. The courts will assign liability, and then the settlement that follows will be based on these rules. When discussing your car accident case, this will mean that the courts will reduce your settlement amount based on the percentage of fault that was proven to be your own.
For example, if your head-on collision was mostly caused by the other driver involved being intoxicated, but you were also proven to be distracted by a passenger at the time, then the judge may reduce your settlement by up to 10%. This reduction will reflect your own fault. This amount is reduced because of the fact drunk driving is considered to be more serious than being distracted whilst driving.
Car accident lawyers at The Law Place will conduct a detailed investigation, and you will receive a suitable settlement as calculated using the rules of negligence laid out by the state of Florida. Contact The Law Place today to organize a free consultation with our dedicated car accident lawyers to see what we can do for you.
How Will Florida's No-Fault Insurance Laws Affect My Car Accident Case?
Florida Statute 627.7407 outlines Florida's no-fault law regarding head-on collisions. No-fault laws mean that if you have been involved in a collision, then all parties involved must rely on their respective auto insurance companies to be compensated, regardless of who was actually to blame. In order to cover this, all drivers in Florida are required to have personal injury protection (PIP) Insurance included in their auto insurance policy.
PIP insurance will supposedly cover any medical bills and lost wages following head-on collisions and any other expenses that follow because of the crash. However, PIP insurance does have a limit. If your costs exceed the amount covered by your insurance company, then you may have to file a separate lawsuit against the driver proven to be at fault so that this gap can be closed.
The Clock Is Ticking on Your Personal Injury Case!
If you or a loved one have recently been involved in a head-on collision, then it is absolutely imperative that you move quickly in terms of seeking legal help. Florida Statute 95.11 outlines that there is a very strict time limit on how long a personal injury case has before it will not be heard in courts. This statute of limitations means that following a head-on collision in Florida, you will have four years from the date of your car accident to present your case to court. If you allow for this time period to pass, you will not be able to see your case in court. This means that you will be unable to receive the compensation you are owed. If you have unfortunately lost a relative in a car accident, then the statute of limitations for filing a wrongful death lawsuit is two years.
Additionally, Florida Statute 627.736 also lays out that you are required to seek medical care within two weeks following head-on collisions. Even if you think that you are healthy, there could be an injury that is not visible, for example, a concussion. This is also for insurance purposes, not just for your health and safety. If these two weeks pass by then, the insurance companies involved in your case could use this as a means to devalue or completely disregard your case. This is due to the fact it could be argued in court that you have "left it too late" and that your injuries were arguably not severe enough to require compensation.
If you or a loved one have been involved in a car accident that was not your fault, then contact The Law Place today to organize a free case evaluation with the dedicated personal injury attorneys at our office in Venice, FL.
Contact a Personal Injury Lawyer at The Law Place Today!
If you or a loved one have recently been involved in a car accident in Venice that was not your fault, then get in contact with our car accident lawyers at The Law Place today! Here at our law firm, our team of hard-working lawyers possesses 75 years of combined experience in dealing with head-on collisions such as your own and many of which can boast being AVVO 10.0 rated.
Car accidents of such a severe degree have the unfortunate capability to completely uproot your life and leave you with a lot of mental and/or physical distress. These collisions can potentially require a large amount of recovery time, so it is always advisable to focus on your own recovery rather than stressing about legal issues. Our law firm can provide you with a dedicated attorney-client relationship so that we can unload some of the unnecessary stress.
Contact our office today to organize a free consultation with the experienced personal injury attorneys on our team so that we can answer any questions you may have and help us better understand the details of your case. This is at no obligation. Call us on (941) 444-4444. Our phone lines are open 24 hours a day, 7 days a week.