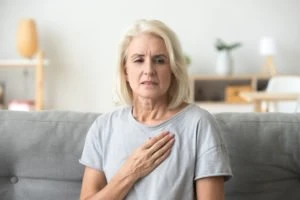 Although the decision to undergo surgery is never easy, most of us trust our doctors and hope that it will ultimately improve our quality of life. We also assume that any medical devices and implants that are put into our bodies are safe and effective. Unfortunately, this isn't always the case.
There are many cases of patients suffering several different complications due to defective IVC filters, such as organ damage, organ perforation, blood clots (e.g., deep-vein thrombosis), filter fracture, and device migration. The manufactures of these IVC filters can be held accountable and sued for negligence.
If you or a loved one have been injured due to a defective IVC filter in Bradenton, Florida, call The Law Place today for a free consultation, and we can tell you if you are entitled to compensation. Our team has 75 years of combined experience in handling medical malpractice and personal injury lawsuits, including a number of cases involving Bard IBV filters. Call us at (941) 444-4444 to speak with one of our friendly and knowledgeable attorneys today. Our phone lines are open 24 hours a day, 365 days a year.
What Is an IVC Filter?
Your inferior vena cava (or IVC) is a large vein in your abdomen that carries blood from the lower half of your body up to your heart. If you are known to be at risk of getting a blood clot in your pelvis or leg (deep vein thrombosis or DVT), it is possible that the blood clot could go through your IVC to your heart or lungs, resulting in difficulty breathing, pain, shortness of breath, and even death. A common form of medical treatment to prevent a blood clot is blood thinners, but IVC filters are an alternative for patients who have DVT but don't have a good response to blood thinners or cannot be treated by any other means.
An IVC filter is a small metallic filtering device that is surgically placed into the inferior vena cava and traps any blood clots that could travel through your vein to your heart or lungs. At one time, these devices were implanted permanently, but the newer "retrievable" IVC filters can be removed if necessary. They are marketed as a life-saving device that can be implanted via a minimally invasive procedure. However, the U.S. Food & Drug Administration (FDA) received almost 1,000 reports of serious complications that were caused by defective retrievable filters and issues associated with their removal between 2005 and 2010.
IVC Filter Lawsuits
IVC filters were first approved for use in 1979. They were hailed as a remarkable preventative for life-threatening blood clots in the heart and lungs. However, the FDA has been involved in six significant recalls of IVC filters between 2005 and 2015.
Due to an increasing number of lawsuits and reports of serious injuries and deaths caused by IVC filters, the FDA released a comprehensive IVC filter safety communication in 2009, which was then updated in 2014.
A number of IVC filter manufacturers have been sued in class-action lawsuits and individual lawsuits for producing defective IVC filters and not warning their customers about the risks associated with them. In July 2018, over 8,000 lawsuits were filed against IVC filter manufacturers Cook Medical and C.R. Bard for defects associated with a number of their IVC Filter models, including the:
Bard Recovery filter.

Bard G2 filter.

Bard G2 Express filter.
Risks and Complications Associated With Bard IVC Filters
Complications that can occur after the implantation of a Bard IVC filter include:
The migration of the IVC filters to areas of the body where they should not be, resulting in damage to organs and tissue.

The breaking up of IVC filters resulting in serious injury to the heart, lungs, and other organs.

A puncture to the inferior vena cava, putting the patient at serious risk.

The inability to remove the vena cava filter without serious risk.
They can also cause:
Abnormal heart rhythms.

Heart palpitations.

Fainting.

Inflammation.

Pulmonary embolism.

Blood clots.
Defective IVC filters can lead to emergency surgery, and in some cases, heart surgery may be required. If you have suffered any of the issues listed or any other issues because of an inferior vena cava (IVC) filter, you should speak to a personal injury lawyer as soon as possible.
What Damages Can I Recover in an IVC Filter Lawsuit?
You can be awarded compensation for any losses that are a direct result of your defective IVC filter.
Medical Expenses
You can claim compensation for any medical treatment you have received as a result of the defective IVC filter. In the case of wrongful death, this includes the cost of medical care received prior to death.
Estimated Cost of Any Future Medical Treatment
If your injuries mean that you will need ongoing medical care, the IVC filter manufacturer can be held liable for the cost of any future medical expenses. A qualified lawyer can calculate the full value of your claim so that all future costs are covered in your settlement figure.
Any Related Household Expenses
Victims of defective IVC filters often sustain serious injuries that take some time to recover from, leaving them unable to complete regular household and family duties. You may need to pay someone to drive for you, help take care of your children, or even do simple chores like mow your lawn or cleaning. These expenses can be included in your settlement.
Loss of Income
When a surgery goes wrong, victims can spend months in the hospital or at home recovering. That's a lot of time spent not earning a salary. The responsible party can be held liable for any loss of earnings.
Loss of Future Income
Not only is it possible that you will miss work for ongoing medical treatment, but you could also lose out on future earnings for many other reasons following issues associated with a defective IVC filter. Perhaps you missed out on a promotion due to an extended period of time off, or you had an active job that you can no longer do due to ongoing heart problems. This potential loss of earnings can also be included in your settlement.
Pain and Suffering
Of course, it is important that your compensation settlement covers all of your economic damages, but it should also take into account any non-economic damages associated with the defective IVC filter. These types of damages are commonly known as pain and suffering damages because they reflect any pain and suffering you have had to endure due to someone else's negligence. This could include PTSD, stress, mental anguish, fear, anxiety, and chronic pain. There may be no way to take this pain and suffering away, but you can be compensated for it.
IVC Filter Wrongful Death Lawsuits
If you have lost a loved one due to a defective IVC filter, you may be able to file a wrongful death lawsuit against the party or parties who are legally liable for their death. Maybe an IVC filter was responsible for your spouse's death, and they looked after your children full time before they died. You may need to hire someone to take care of your family, and this is certainly an expense the responsible party should cover. Other damages you could claim in a wrongful death lawsuit include:
Any medical expenses incurred by your deceased loved one as a result of their injuries prior to death.

Funeral costs.

The loss of an income.

The loss of any inheritance as a result of the death of your family member.

The full value of the services that your lost loved one provided.

The loss of guidance, care, and nurturing provided by your deceased family member.

The loss of companionship and love.

The "pain and suffering" your loved one experienced before they died.
An experienced lawyer can help you determine the full value of an IVC filter wrongful death claim. Call us for a free consultation to find out more.
The Law Place Can Take on Your Bard IVC Filter Case
The Law Place is a well-established Florida law firm that handles serious injury and death claims across the state. Our team works tirelessly in the pursuit of justice, no matter how complex the case or how much time and effort it takes to succeed. Because incidents of defective IVC filters are a bit rarer than some other types of personal injury claims, not all law firms have the knowledge and experience needed to take on these cases. However, we have handled a wide range of medical malpractice cases, including Bard IVC filter lawsuits. To find out more about how we can help you, call us to schedule a free consultation.
Contact Us Today for a Free Consultation
If you or someone you love has been injured due to a defective vena cava filter in Bradenton, Florida, The Law Place can help. During a free case evaluation, we can tell you if you have a viable claim and how much your case is worth. We work on a contingency fee basis, so we don't get paid unless you do. Don't hesitate, call us now to speak to one of our experienced personal injury attorneys. Our telephone number is (941) 444-4444, and our phone lines are open 24 hours a day, 365 days a year.