According to Tampa's laws, you are legally required to stop at red lights. While this may seem obvious, car accidents occur very often when people fail to do so. Running a red light can cause serious car accidents and personal injury to drivers and pedestrians alike. In 2017 alone, 99 people were killed in Florida by drivers running a red light.
If you have been a victim of a car accident due to somebody running a red light in Tampa, FL, then call us today on 941-444-4444 at The Law Place for a free consultation. Our attorneys have experienced attorneys have been on both sides of the courtroom in Red light accident cases, so they are more than ready to aid you in whatever way possible and ensure you get the compensation you deserve,
What Are the Most Common Causes of People Running a Red Light in Tampa, FL?
Red light laws are very simple; you have to stop at a red light no matter the situation. This does not stop it from happening, here are some of the common causes of people failing to at red lights in Tampa:
Being in a rush – Often, people claim that they were late for work or a meeting of some kind as an excuse not to stop.
Speeding – when you do not comply with the laws of the road and exceed the speed limits, it becomes very difficult to stop in time.
Trying to ' make the light' – this occurs when the light turns from amber to red, and the driver is going too fast to stop.
Drunk drivers – being under the influence of drugs or alcohol reduces your reaction time considerably.
Tiredness – Drivers often driver when they are too tired to do so, this also reduces reaction time.
None of these reasons are excuses not to stop at a red light. If it can be proved that a driver has failed to stop at a red light, then they will be deemed at fault. Here at the Law Place, we will work tirelessly to ensure that fault is assigned correctly, and you get the compensation you deserve.
Our team of dedicated attorneys fight and win for Floridians.
How is Liability Determined in a Red-Light Accident in Tampa?
Liability in a car accident such as red-light accidents is quite cut and dry. If it can be proved that the other party has failed to stop at a red light, then the liability will be theirs. But how do we prove they ran a red light?
Firstly, your personal injury lawyer will conduct an on-site investigation where the crash occurred. They will look for skidmarks, eyewitnesses, and security camera footage to help build your case.
Secondly, they will assess the damage to your car to try to get an idea of how the crash happened and where your car was struck. This can yield vital information when gathering evidence.
What Damages Can I claim for in a Red-Light Accident in Tampa, Florida?
Damages that can be claimed tend to be quite similar across the board when it comes to car accidents. The most common are as follows:
Loss of earnings
Property damage
Loss of loved ones
Medical bills
Future loss of earnings
Punitive damages are also something that can be claimed for. they are intended to punish the driver at fault further. It is not common for the to be awarded in Florida due to how difficult they can be to prove. Your Florida accident attorney must prove the other driver was wilfully reckless or malicious if you wish them to be included in your claim.
If you have been involved in an accident that was not your fault, then call us today, and one of our accident lawyers will review your free case.
We're Florida's top litigation team with over 75 years of combined experience
What Can a Tampa Florida Accident Lawyer Do for Me?
Following a car accident, life can get very stressful. You will be contacted by insurance companies and many other parties, all trying to get information from you. If you decide to go with us at The Law Place, we will handle all correspondence for that moment on. You will be afforded the time you need to heal up after your red-light accident while we take care of your case for you.
Upon contacting us, you will be offered a free consultation with one of our experienced accident lawyers. They will ask you a series of simple questions to determine the validity of your claim. You will be offered some no-obligation advice so you can make an informed decision on how you wish you proceed. If you decide not to continue with us, that is fine. If you do choose us, we will organize an in-depth meeting to gather all the information we need to fight your case for you. in this meeting; we will explain our fee structure and give you all the information you need to put your mind at rest.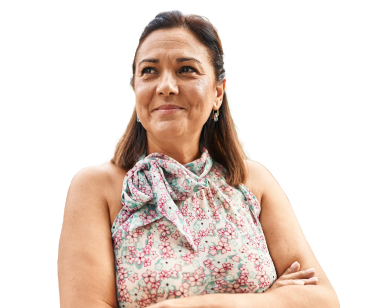 From the initial call to updates on your case status, we are here to get you answers.
How Much Will a Tampa Florida Accident Lawyer Cost Me?
At The Law Place, all of our work is done on a contingency basis. This means you will not be charged a penny upfront; all fees will be deducted from your settlement. We will explain all of this to you in your free consultation, so you do not need to worry about surprise bills coming through the post.
All contingency work is monitored by the State Bar Association to ensure that it is all done fairly. We adhere to these guidelines stringently and put your wellbeing first at all times.
How Do I Deal With a Tampa Insurance Company?
Upon finding out that you have chosen to use a Tampa accident lawyer, you will likely be contacted by the other party's insurance company. They will have a team of experienced accident attorneys and claim adjusters waiting to devalue or even disregard your claim. They will attempt to get you to take a settlement that is much lower than the one you deserve. They may even try to get you to waive your right to make a claim at all. If this happens to you, we advise you to keep the conversation short and refer them to your accident attorney. Anything you say to an insurance company can be used against you in the case to come.
When it comes to your own insurance company, you are legally obliged to notify them of your accident. Your contract will stipulate the amount of time you have to do this, usually 24 hours. We advise that you keep your statements short and stick to the facts. Avoid talking about your injuries as you may not know the full extent of them at the time. Sometimes injuries like whiplash take a few days to become apparent.
Duty of Care in Florida
All drivers have a duty of care to other road users. If it can be proved that somebody has breached this duty of care and it has led to a car accident, then it can be used as evidence in your case.
Determining that somebody has breached their duty of care is one of the easiest ways to assign liability in a Tampa car accident. A driver running a red light is classed as a breach of the duty of care and can make your personal injury lawyer's job much easier.
Speak to One of Our Florida Accident Lawyers Today!
Running red lights can cause drivers serious personal injury. If you think you have been a victim of drivers running red lights in Florida, Call us at The Law Place today on 941-444-4444. Our attorneys have a combined experience of over 75 years, and they work together on every case. This sets us apart from other Florida law firms because all of our clients benefit from the collective experience of all of our attorneys.
Book in your free consultation with us today and find out if you are eligible for compensation.