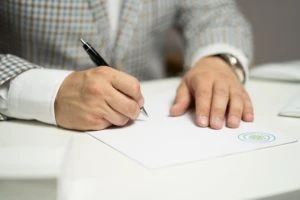 If you are charged with the sale of a substance in place of a controlled substance, then you will be charged under Florida Statute 817.563. Under this statute, it is unlawful to offer to sell someone a controlled substance and then to sell them a non-controlled substance in its place. For example, if you sold someone sugar, but told them that it was cocaine or a bag of Thyme and told them it was marijuana, then you have acted unlawfully.
Even if you did not have an illegal drug, selling something that the buyer believes is an illegal material is a second-degree misdemeanor or third-degree felony offense. Depending on the type of drug they believed it was and what schedule that drug falls into.
If you have been arrested for the sale of a substance in place of a controlled substance, then contact The Law Place today on (941) 444-4444 for a free consultation from an experienced Tampa criminal defense lawyer.
Drug Crimes in Tampa, FL.
Drug offenses and the laws surrounding them in Tampa, FL., are complicated and difficult to navigate. That is why it important to have trust in an attorney-client relationship, where you can be open and honest. You should seek legal advice from someone who has your best interests at heart.
Selling or having the intent to sell a fake drug is not the same as possession, constructive possession, or counterfeiting drugs. All of these crimes have their own statutes governing them.
Under Florida Statute 831.31, a counterfeited substance is an illegal drug that has been 'cut' with something else, making it less potent and more profitable to sell. However, if the substance you sold was completely benign and had no controlled substance in it, although you were selling it as such, then you will be charged under Florida Statute 817.563 instead.
For the prosecutor to convict you of the sale of a substance in place of a controlled substance, they must show that:
You had no legal authority to offer to sell a controlled substance listed under Florida Statute 893.03.
You actually sold another legal substance instead of the controlled substance.
You received money or something of value in exchange for the substance you sold as an illegal substance.
Penalties
The penalties for a conviction will depend on what type of controlled substance you tried to sell. You can read about drug scheduling on the United States Drug Enforcement Administration (DEA) website.
If the drug was under Florida Schedule I, II, III, or IV, you could be facing a conviction of a third-degree felony, which carries the punishment of up to 5 years in prison, a maximum fine of $5,000, and up to 5 years of probation.
If the drug you offered to sell is listed as a Schedule V drug, then you could face a second-degree misdemeanor. If you are convicted, you could spend up to 60 days in jail and a fine of up to $500.
Drug Scheduling
Drugs are split into 5 distinct categories or schedules, depending on their medical use and potential for abuse or dependency. Schedule I drugs have a high potential for abuse and dependency, while Schedule V has the least potential for abuse.
Some controlled substances can have medical uses and may be prescribed by a doctor. However, they are still illegal to sell without the proper authority to do so.
Schedule I
Schedule I drugs have no accepted medical use and have a high potential for abuse. Examples include lysergic acid diethylamide (LSD), heroin, ecstasy, and peyote.
Schedule II
Schedule II substances also have a high potential for abuse and addiction and are considered dangerous. Some examples include cocaine, fentanyl, methadone, methamphetamine, meperidine (Demerol), hydromorphone (Dilaudid), oxycodone (OxyContin), Dexedrine, Ritalin, and Adderall.
Schedule III
Schedule III drugs have a low or moderate potential for abuse and addiction. Some examples include anabolic steroids and ketamine.
Schedule IV
Schedule IV drugs are considered to have a low potential for abuse and addiction. Examples include Xanax, Valium, Darvon, Darvocet, Talwin, Soma, Ambien, Ativan, and Tramadol.
Schedule V
Included in the tier with the lowest levels of abuse are cough medicines with less than 200 milligrams of codeine or per 100 milliliters, Lyrica, Lomotil, and Parepectolin, and Motoren.
Common Defenses in Tampa, FL.
Your criminal defense attorney will gather evidence and build up a defense strategy on your behalf, depending on your case's circumstances. However, some common defenses are:
You are innocent, i.e., you did not sell the substance.
Money was not exchanged.
You did not actually offer to sell an illegal substance.
You were not aware the material was not an illegal drug.
Procedures were not correctly followed in your arrest or prosecution.
Investigation of Your Arrest in Tampa
When you put your faith in The Law Place, we will be dedicated to doing everything we can for your case. One of the ways we will defend you is by assessing the evidence brought against you. If there are any flaws in how it was obtained, in the procedures followed by law enforcement, or any gaps in the evidence itself, then your defense attorney will try to take advantage of this. If successful, you could be spared a conviction or a jail sentence.
Your criminal defense attorney will know the relevant laws surrounding your case and will identify whether law enforcement acted in line with them, as well as within the Constitution. If your Fourth Amendment rights were violated, we would fight for the evidence in your case to be suppressed so that the prosecution cannot use it in court. When this happens, a conviction and subsequent jail sentence are very unlikely.
We will work hard to prepare a strong defense and will present it professionally in court so that the judge knows that we are committed to victory. If your charges can't be dropped, we may still be able to reduce your charges and prevent a third-degree felony. When you have representation from an experienced law firm, you stand a better chance at a good outcome.
Given the seriousness of drug offenses in Florida and the complexity of the laws surrounding them, having an experienced lawyer by your side is a necessity.
What to Look for When Hiring a Criminal Defense Lawyer in Tampa, FL.
If you have been arrested for selling a substance in place of a controlled substance in Tampa, then the consequences could be life-shattering. You need an attorney-client relationship built on trust and understanding with someone who has the expertise and skill to obtain the best possible outcome for your case. The Law Place will do everything they can to:
Have your charges dismissed, or if this is not possible, then the charges reduced.
Lessen the degree of punishment, including minimizing or eliminating any jail time.
Develop the best possible defense.
When looking for a law firm to represent you, you should do your research and find out as much as possible. These days, it is easy to find testimonials and reviews online from real customers sharing their experiences.
You should also consider if your attorney is acting as an individual or working with a team of skilled lawyers. One person's knowledge can never equal a team of experienced people looking at your case. At The Law Place, we will review your case as a team to develop the best possible defense strategy.
First impressions are also important. To have a good attorney-client relationship, you need to trust your attorney. It would help if you had clarification and guidance, and they should be willing to explain exactly what they can do for you and how their payment structure works before you commit to representation. They could be reluctant to explain their fee structure, but you should be careful not to end up with any surprise bills. It would also be wise to be wary of a law firm that boasts considerably cheaper than its competitors.
At The Law Place, we will bring you in for a free consultation, and we will make everything clear so that you can make an informed decision.
Questions to Ask
When you decide who to trust with your case, you need to be open and honest. Remember, your defense attorney's job is to have your charges reduced or dismissed, and they will not want to make things worse for you. The more they know, the better they may be able to defend you, and the less likely it is that your prosecution will catch them off guard.
You will want to ask a potential defense attorney the following types of questions:
Can you show me references from your previous clients?
Have you dealt with similar cases in the past? If so, were you successful at having the charges dismissed or reduced?
Have you previously been successful at working out plea bargains with judges in Florida?
What is your fee structure, and how can I pay? Can I work out a payment plan?
How many trials involving a jury have you been a part of?
The first one is particularly important. If they are reluctant to show you references, then it could be a sign that you should continue in your search. A good lawyer should always be able to provide references from previous clients. It is part of their job to make you feel confident that your case is in the best possible hands and that everything possible is being done.
What Makes The Law Place Different From Other Florida Law Firms?
The Florida legal system is stressful and anxiety-provoking, especially when drug charges come into play, often punished harshly, even when no illegal drug was ever in your possession. We will fight for your rights. We will listen to your story, investigate your case from every possible angle, and build an aggressive defense strategy. Your defense will also be tailored to be the most effective for the audience who will hear it, which could be either jury or judge, depending on your case's circumstances.
Our attorneys can boast over 75 years of collective experience. We pride ourselves on staying updated on the law and developing our skills in and out of the courtroom. We focus on Florida law and have won cases in almost every Florida County, including a large number in Tampa. Many of our attorneys have the highest possible AVVO rating of 10.0. This rating is based on awards, trial skills, length of practice, client reviews, and associations. All of which our team excels in.
Getting the Criminal Defense You Need From The Law Place
If you have been arrested, then you should contact a criminal defense attorney from The Law Place as soon as possible. We are well versed in Florida law, especially those concerning controlled substances. We will do all we can to build up the best possible defense and have your case dismissed, or your charges lessened. For knowledgeable and experienced advice in Tampa, call us today for a free consultation on (941) 444-4444.