Personal injury is a very broad term that can include a range of different situations. When you hear the term personal injury case, you probably automatically think about car accidents or medical malpractice, but they are just two of the common ones. Personal injury, in its essentials, is the injury of a party due to the negligence of somebody else.
As we live in a country with exceptionally high medical costs, these injuries can quickly lead to huge medical bills. Added to that, you may be dealing with life-long injuries, time off work, the death of a loved one, or mental trauma that requires therapy. Luckily, Fort Myers is governed by the same laws as the rest of Florida. Those laws state that if your personal injury was caused by somebody else's negligence, then you should be able to seek compensation for those injuries and damages.
A Fort Myers, personal injury lawyer from The Law Place is your best shot at seeking that compensation. The Law Place is a skilled law firm full of reputable personal injury lawyers in Fort Myers. Our team is ready to take the weight off your shoulders and aid you in your journey. We take over the hard work, we do the paperwork, and investigate on your behalf. This means you can take a step back and focus on your recovery.
Our phone number is (941) 444-4444, and is open 24 hours a day seven days a week,
The Process to Seeking Compensation in the Fort Myers Area
When you call a law firm full of skilled lawyers in Fort Myers for a free consultation, they will start by asking some simple questions to evaluate your case. Once they have gotten their answers, they will then give you some unbiased legal advice on where you stand and what the best course of action is, in their opinion. This is a no-strings-attached consultation, meaning you don't have to hire us just because we have given you our advice.
If you do decide that you want representation, then we will layout our fee structure and explain what you will have to pay to us and when. When you have agreed to this, we can really start to get stuck into your case.
Our team of dedicated attorneys fight and win for Floridians.
Assigning Negligence in a Personal Injury Case in Fort Myers
The first step in building a case for you is to attempt to figure out if the other party acted negligently. Negligence is a failure to behave with the same level of care that somebody else in the same situation would have.
Negligence is the first step to assigning liability. Once you can assign liability for your injuries, then you can seek compensation from that party for your injuries.
To prove liability, the plaintiff is going to have to prove the following:
That the other party owed the victim a duty of care, a common example of this is the shared use of the road, which every motorist assumes when they get into a vehicle.
That the other party broke this duty of care and acted negligently, for example, aggressively driving or failing to stop at a stop sign.
The injuries of the victim are a result of that negligence.
The incident led to the victim suffering from economic and non-economic loss.
Investigating the Incident That Led to the Personal Injury Case in Fort Myers
Now to assign liability, your Fort Myers personal injury lawyer is going to have to build a case using strong evidence that they have uncovered. The evidence could be enough on its own to strong-arm the other parties' insurance company into offering fair and reasonable compensation outside of court.
If they do not want to play ball, then that evidence can be used to file a lawsuit in order to seek that compensation through a Fort Myers court of law.
This is one of the biggest benefits of hiring a reputable personal injury lawyer. As soon as you hire us, we will get straight to work, investigating on your behalf.
When you are dealing with the aftermath of the crash, it is only normal to be in shock or stressed. This can make it very hard to make the best, clear-headed judgment calls. We can take over for you, seeking the evidence we need whilst you can sit back and recover.
Your Fort Myers lawyer will aim to collect as much evidence as they can from the following list:
Photos and videos, documenting the scene, the damage, the location, and the road conditions.
Any reports made by the emergency services, i.e., the police/ambulance teams that arrived on the scene.
Any statements from any witnesses who saw the accident or at least the aftermath.
Any dash-cam footage or CCTV that shows the crash happening.
Expert witness statements, such as a car crash reconstructor.
Any evidence that the defense is requesting.
Gathering this much evidence is a hard task for a single person. This is why hiring a Fort Myers personal injury law firm is so essential. They have the resources to work effectively and efficiently to gather the evidence quickly before it becomes buried.
We're Florida's top litigation team with over 75 years of combined experience
Compensation Available in a Personal Injury Case in Fort Myers
Once your personal injury lawyer has collected enough evidence, and they have found a party liable for your personal injury, then you might be entitled to seek compensation for your losses. To figure out the sum of compensation you are entitled too, the following damages will be assessed:
How much the cost of your medical treatment has amounted too, and how much it will amount to in the future.
Any wages you have lost due to the injury and any wages you might lose in the future due to the injury.
How much mental trauma and anguish has the accident caused.
How much the accident is going to change your quality of life.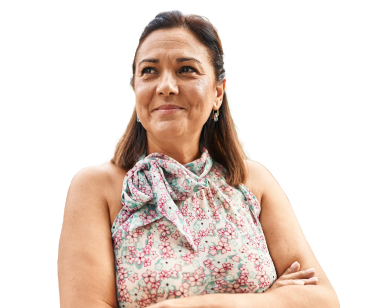 From the initial call to updates on your case status, we are here to get you answers.
Negotiation
Now your Fort Myers personal injury lawyer has investigated your case and has found evidence to assign liability, they will use the compensation sum they have calculated to send a demand letter to the other party. They will either accept this or reject it.
If they accept it, then you will receive your payout without having to go to court, and the case will be done. If they reject it, then you will progress to the lawsuit phase.
During the lawsuit phase, your personal injury lawyer will attempt to convince a Fort Myers court that the other party is, in fact, liable and that you deserve compensation equal to the sum they have calculated. They will use all of the evidence and the strong case they have built you to do this.
Personal Injury Accidents That Result in Death
Tragically, some accidents that are caused by the negligence of others can sometimes result in the death of a loved one. When this happens, the state of Florida allows surviving family members to file a wrongful death case on their loved one's behalf.
In a wrongful death case, family members may attempt to seek compensation for:
Funeral and burial costs.
Costs of medical treatment prior to their loved one's death.
Loss of consortium.
Loss of protection.
Pain and suffering.
Steps to Take When You are in a Personal Injury Accident in Fort Myers
Hopefully, you are reading this article pre-emptively, and you have not yet been in an accident, or maybe you are still at the scene of the accident and are unsure of what to do. Here are the right steps to take, both for your health and safety, and to help your case later on.
First things first, you should always prioritize your safety after an accident in Fort Myers. This means moving away from any danger, if possible. If you were in a car accident, move away from the car. If someone has been electrocuted, move away from the source. Once you are safe, you can evaluate the situation and decide the best way to proceed next.
If anyone is injured, call the relevant Fort Myers emergency services immediately. They will be able to make the situation safer, look after anyone who is injured, divert traffic, etc. They will also provide a report which can be invaluable to your case.
If you are in a safe enough condition, try and take some pictures and collect as much evidence as you can. Although your personal injury lawyer will be able to collect a lot of this for you, the sooner after the accident, the better, and you may be able to collect some valuable evidence.
Witness statements, for example. Often, at the scene of an accident, witnesses will happily give a statement and their details, a few weeks down the line, though, and they will often become flakey and refuse to give statements.
Make sure that you seek medical attention as soon as possible, regardless of how well you feel. This will help you diagnose all of your injuries and begin treatment. A doctor may also spot hidden injuries like internal bleeding, that can go noticed.
A doctor will also create a record that connects your injuries to the incident. This evidence can be useful later on when proving your medical costs.
Deadlines in Fort Myers
As Fort Myers follows Florida law, you have four years from the date of your accident to make a claim after personal injury cases. You have two years to make a claim relating to a wrongful death incident, and you have two years to report medical malpractice.
If you fail to make a claim during these periods, you may forgo your chance to make a claim forever. This means that no matter how strong the evidence, you may never be able to seek compensation.
Besides the physical deadlines, you should never wait that long to make a claim following an incident. The sooner after the accident, you call a skilled Fort Myers injury lawyer, the sooner they can begin to investigate, and the better your chances of success.
How Is My Compensation Calculated in Fort Myers?
Compensation for a personal injury is usually calculated by combining your losses with your true expenses. With the help of your lawyer, you will document all of your medical bills and lost wages. They will then place a sum to your non-economic damages. Then they will combine the sum to come to a reasonable and fair settlement value.
How Do I Find a Good Personal Injury Attorney in Fort Myers?
Although it can seem like a daunting task, finding a skilled and reputable personal injury lawyer is easier then you think. The first thing we advise is to avoid flashy adverts and sales pitches. Instead, ask friends and family if they have any suggestions or recommendations. Word of mouth is always the best way to evaluate potential attorneys. Fort Myers personal injury lawyers will also be happy to discuss their victories with you if they are any good. A lawyer who will not show you recommendations and evidence of victories should be avoided.
What to Expect When You First Meet With a Personal Injury Lawyer?
When you first meet with your personal injury lawyer, they will evaluate your case and ask you questions to help them see the big picture. You should also be doing some investigation here.
Your lawyer should be confident but not arrogant. They should be easy to get along with and should explain things to you in a clear, easy to understand manner. You want to feel comfortable and convinced by them and should not feel bad asking questions of them. You may be dealing with them for a long time, so make sure you assess them yourself.
How Does My Fort Myers Personal Injury Attorney Get Paid?
Most personal injury lawyers work on a contingency-fee-basis. This means that you do not have to pay to hire them, only when you win. Usually, your personal injury lawyer will work on a percentage. This means that they get a set percentage of your winnings. In this situation, if you lose your case, you do not have to pay. This makes it much more appealing to victims as they do not have to worry about losing their case and being out of pocket.
Contact The Law Place Today
If you need a personal injury attorney that isn't afraid to go the distance, a personal injury attorney that isn't afraid to fight against big insurance companies and in the courtroom, you should look to The Law Place.
When you have suffered a personal injury, our law firm will provide you with a skilled and reputable injury attorney who has dealt with cases just like yours before. This means they know the optimum steps to take to give you the best chance at seeking compensation that you are happy with.
You can get in touch at any time, and our phone lines are answered around the clock, 24 hours a day, seven days a week, meaning we are always here for you, no matter the hour.
Get in touch with us at (941) 444-4444.