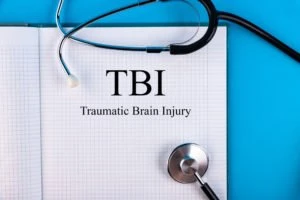 Traumatic brain injuries (TBI) are an extremely serious and often life-threatening injury. They happen when there is a large blunt force trauma to the skull or neck. If victims of a TBI are not carefully treated or diagnosed early on, they can lead to brain bleeds, brain damage, and even death. Traumatic brain injuries are generally categorized as severe or mild. A mild TBI should not be taken any less seriously then a severe one, however, as they can often be hard to spot or diagnose and that can lead to the injury getting worse without anyone knowing,
In a single year, over 2.8 million Americans will suffer a traumatic brain injury, according to BrainLine, and sadly, 70,000 of those will end up facing life-long disabilities that affect their quality of life forever.
If you or someone you love has been the victim of an accident that wasn't your fault, and as a result of that accident, you have received a TBI, you should not have the financial worry of a life-long disability or staggering medical bills to deal with. If the fault lies with someone else, they are liable to pay for your damages, both for physical damages, injuries, and mental trauma as well.
For your best chance at seeking fair and reasonable compensation for your ordeal, you should get in touch with a Clearwater brain injury lawyer, one who has dealt with similar cases. Here at The Law Place, we have experience in dealing with a number of cases just like yours. We know the best plan of action, and we will work to lower the stress you are facing in this chaotic time. Our phone lines are always open, around the clock, seven days a week. So give us a call for some free legal advice and a free consultation.
Our number is (941) 444-4444.
What Are the Symptoms of a Traumatic Brain Injury?
If you or a loved one have received a blow to the head, or have been in an accident that caused your neck and head to jerk and you display any of the following symptoms, make sure you call emergency services or head to a hospital as soon as you physically are able:
Amnesia.
Dizziness.
Consistent headaches.
Double vision.
Loss of vision or seeing spots or stars.
Lower coordination or lack of concentration.
Irritability.
Depression.
Remember, you do not need to lose consciousness for there to be lasting trauma to the brain. You also do not need to have received a blow to the head. The brain is extremely soft and is easily damaged. When your brain hits the side of your skull, it causes injury.
Our team of dedicated attorneys fight and win for Floridians.
What Should I Do Immediately After an Accident?
The aftermath of a serious accident can be a chaotic affair, especially if you have suffered a brain injury such as a TBI. If you have been in an accident where head injury or brain injury has occurred, then you may be disorientated, but if you are in a stable state, here is what you should do immediately.
First, prioritize your safety, this means you should call the emergency services as soon as possible. This will ensure the police, and if necessary, an ambulance or first responders turn up to the scene quickly.
If you are capable, record as much as you can about the accident, if you are receiving medical help, ask someone to jot down what happened and at the very least, take some pictures of the accident scene and take the details of any witnesses.
If you have not received immediate medical attention, head to the nearest hospital, regardless of whether you feel you need medical aid or not. Sometimes TBI injuries can stay hidden and may not present themselves in an obvious way. Having an experienced healthcare professional give you a check-up not only protects you, but it will also be recorded, which can prove vital in seeking compensation later on down the line.
After you have made sure you have been seen to be a healthcare professional, now is the time to get in touch with a personal injury lawyer about your TBI or other brain injuries. The sooner, the better, as they will be able to investigate straight away, this is especially important if you have been rushed to the hospital for immediate care and are unable to collect evidence yourself.
What Are the Long-Term Effects of a Traumatic Brain Injury?
Luckily, over 80% of patients who receive a mild traumatic brain injury will not go on to suffer from any long-lasting effects. For those unfortunate to be included in the 20% that do, however, may have a lifetime of symptoms to deal with.
Those that suffer from moderate or severe traumatic brain injuries can suffer from a range of mental and physical disabilities. Brain damage caused by a TBI can lead to a loss of motor skills, as well as the following:
Vision issues.
Loss of fine motor skills.
Difficulty thinking and remembering.
Muscle stiffness or uncontrolled movement.
Problems swallowing, talking, or walking.
These are the most common long-term effects of a TBI, but those who have suffered a brain injury in Clearwater may also have to deal with the following side-effects throughout their life:
Cognitive effects – Effects of a cognitive nature can cause serious memory problems, increased difficulty with concentration, struggling with language processing, a slower brain speed of processing as well as impulsiveness, confusion, and distractability.
Physical effects – The physical connotations can be hugely detrimental to a person's quality of life after they suffer a Traumatic Brain Injury. They might include mental disorders, physical paralysis, seizures, hormonal changes, and a loss of stamina.
Effects on hearing – A TBI can result in tinnitus and a serious effect on your hearing in general.
Effects on vision – Following a traumatic brain injury, victims may suffer from loss of vision, diplopia, blurred vision, involuntary eye movements, depth perception problems like judging distance, and photophobia.
Speech and language effects – Sometimes, even a mild traumatic brain injury may result in a victim having slurred speech, aphasia, problems with reading comprehension, and them speaking either very fast or very slow.
Social-emotional or behavioral effects – A person who suffers a Traumatic Brain Injury may suffer from mental issues such as a lack of motivation, uncontrollable emotions and mood swings, depression, aggression, dependant behaviors, irritability, and a lack of empathy.
Sensory and perceptual effects – A traumatic Brain Injury can lead to difficulty perceiving temperature, difficulty distinguishes between touch and pressure sensations, difficulty co-ordinating their arms and legs, and difficulty understanding and integrating the information they receive.
We're Florida's top litigation team with over 75 years of combined experience
How Do You Treat a Traumatic Brain Injury?
If you have suffered a TBI in the Clearwater area, you will need medical attention and some treatment. The brain is extremely delicate and sensitive and requires special treatment when it comes to repairing any damage done.
If you are looking for the best places to receive treatment for a traumatic brain injury, you should consider seeking it at the following healthcare centers.
West Florida Rehabilitation Institute
This institute, regulated and licensed by the Florida Department of Health and Rehabilitation Services, is located in the Pensacola area. They have an excellent traumatic brain injury unit with ten beds and a spinal cord support unit with 16 beds. They have numerous accreditations under their belt and are a great choice.
Tampa General Rehabilitation Center
This would be our number one choice; this 59-bed brain injury rehabilitation center is perhaps the best around for treating adults and children with spinal cord and brain injury. The institute is designated a Brain and Spinal Cord Injury Center by the State of Florida.
Remember, delaying treatment for a TBI could prove fatal, so you should seek the best possible care that you can if you want to ensure the best chances at a successful recovery. Health care providers can send you for the necessary scans and x-rays as well as putting you through an MRI machine to scan your brain.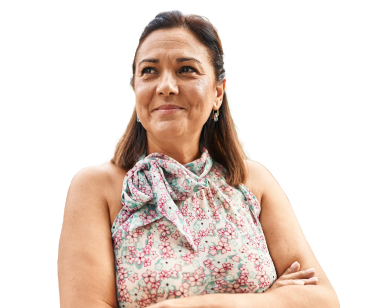 From the initial call to updates on your case status, we are here to get you answers.
What Will a Clearwater TBI Lawyer Do for Me?
Time is always of the essence when it comes to making a claim, so we must stress the importance of getting in touch with us as soon as physically possible.
As soon as you call us up for your free consultation, we will begin assessing your case. We will offer free legal advice on where we think you stand and what the best option for moving forward is for you specifically. We will use our knowledge of previous cases and advise you as best as we can. We will also layout our fee structure and your options in a clear and easy to understand manner.
As soon as you have agreed to representation, you will immediately have a lot of pressure taken from your shoulders. We will do your paperwork, liaise with insurance companies, witnesses, and anyone else we need to on your behalf, and we will protect you from anyone who is seeking to influence your decisions during this time.
We will most likely send an investigator to the scene of the accident if we are informed quickly enough. They will know what pictures to take and even the measurements that can be used by an expert witness to reconstruct what has happened if the other party is not accepting liability. They will look for CCTV footage and will then speak to any witnesses and any police or first responders who were at the scene.
After using the answers, you have given us and our own investigations, we will have worked out what we think your claim is worth. We will help you organize your evidence and help you keep a note of any medical bills or pain and suffering, such as a loss of enjoyment of life or mental trauma.
We will then send a settlement demand to the at-fault party, using the case we have built for you as a position of strength to negotiate from. Once threatened by a skilled traumatic brain injury lawyer, this will often be the push that an insurance company needs to offer a fair and reasonable settlement. They will most likely want to avoid court as they cannot guarantee what the result will be.
If they do not accept your settlement demand or refuse to acknowledge your claim altogether, do not worry. We are not afraid to take a large insurance company to court and stand and fight your corner. We will build as strong a case as possible and help you to prove you are rightfully deserving of the compensation you ask for.
Can I Be Compensated for Emotional Suffering Following a Brain Injury in Clearwater?
The law that governs Clearwater is the same for the rest of the state and can be extremely difficult to navigate if you do not have legal training. In simple terms, you do have the potential to seek personal injury damages from the at-fault party if you meet the right criteria.
This difficulty, paired with the fact that you may be dealing with the aftermath of the accident, is why we highly recommend hiring a skilled personal injury lawyer in Clearwater, like those found at The Law Place.
A skilled brain injury and head injury lawyer will be able to help you navigate the tricky process. We will look at every aspect of your case, looking at the severity, the length of recovery time, and the impact on you or the victim's normal way of life. It is possible that you will be able to claim for your pain and suffering as a result of the accident with a skilled lawyer on your side.
The Importance of Acting Quickly After a Brain Injury in Clearwater
A TBI is treated the same way as any other brain injury or personal injury case in Clearwater. To seek compensation, you will need to prove the brain injury was caused by somebody's negligence, and this usually means you have to prove that they had a duty of care to you, and they broke that duty of care.
In terms of a technical time limit, you have four years under the rules of Florida Statue 95.11 to file a claim. After that, you will be barred from making a claim regarding that incident. The only exception to this rule is when somebody awakes from a long term coma, or is not in a state to make decisions in the four-year time frame.
That being said, for the best possible chance of a compensation claim, we highly recommend you get in touch much sooner than four years. The sooner, the better, and the easier we will find it to seek the right evidence and investigate.
Contact The Law Place Today!
Covering Clearwater and the rest of the state, The Law Place should be your first port of call if you've suffered from TBI. We have dealt with cases just like yours before and will know exactly how to proceed. We will offer you free advice and a free consultation where we can assess your claim and advise you on what to do next.
Our personal injury lawyers will be able to take the stress from your shoulders after your accident and will make sure that you or your loved one are treated fairly and reasonably, allowing you to sit back and focus on your own recovery after your injury.
Our phone lines are always open, no matter what time of day you decide to call, so get in touch as soon as you can for the best chance at seeking the compensation you deserve.
Get in touch today on (941) 444-4444.