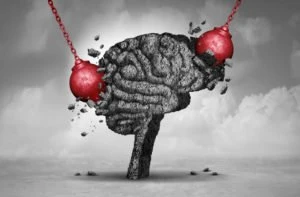 A Traumatic Brain Injury (TBI) is a majorly debilitating injury that can massively change the life of a person who suffers from one. Unfortunately, the long-term implications of such an injury can have drastic and life-altering effects for the victim and the people close to them.
It is highly likely that if a person was to suffer a Traumatic Brain Injury that the results would be permanent. The current law in Florida states that a victim who has suffered an injury has the right to seek compensation for their injury and any other financial losses they have experienced as a direct result. If you or a loved one has suffered a TBI because of the negligence of a company or another person, you may be able to recover compensation for your damages.
The Law Place law firm in Tampa, FL, has over 75 years of combined experience and has dealt with cases involving traumatic brain injuries before. Our brain injury attorneys have a wealth of knowledge and experience to guide you through the legal process and help you win the compensation and justice of which you deserve. Our practice areas at The Law Place cover Tampa and the whole of Florida.
Contact us today on (813) 544-4444 if you or a loved one has been the innocent victim of a Traumatic Brain Injury for a free consultation with a traumatic brain injury attorney. We can help win you the justice that you deserve and will be by your side every step of the way.
What Is a Traumatic Brain Injury?
Traumatic brain injuries (TBI) usually occur following a considerably large collision or impact to either the head, neck, or spine. This is because the results of such an impact can lead to the brain hitting the inner walls of the skull, which consequently bruises the delicate soft tissue. In an incredibly extreme circumstance, a traumatic brain injury can occur following a direct penetration of the skull and brain tissue.
Every year the Center for Disease Control and Prevention publishes the data which displays the number of traumatic brain injuries, and other accidents suffered that year. The data highlights that a staggering 1.7 million people, unfortunately, suffer a TBI every year. The data is quite stark in the fact that, unfortunately, 50,000 of those who suffer a TBI will lose their lives, and a further 275,000 will be hospitalized.
No two Traumatic Brain Injuries are the same, all brain injuries differ, and they can massively vary in their extremities. Most commonly, a person who suffers a TBI will have a concussion. Symptoms of a concussion can vary greatly depending on the severity of the injury suffered. Common symptoms include a state of confusion, dizziness, headache, nausea, blurred vision, and memory problems. In some instances, a victim who suffers a concussion may become unconscious. These symptoms may be noticeable immediately after the injury was inflicted, or they may not develop for hours, days, weeks, or even months after the injury was sustained to the brain.
In cases that involve a far more extreme traumatic brain injury, the damage caused may result in long-term problems both physically and mentally on the victim. A TBI can leave a victim unable to carry on living their lives as they did before the injury as the consequences of such an injury can be largely debilitating. The victim may suffer a loss of their motor controls or, in the very worst-case scenario, may never be able to regain full consciousness and wake up following their trauma.
If you or a loved one has suffered a TBI, don't hesitate to contact one of our Tampa personal injury attorneys today for a free case evaluation. The sooner you reach out to us, the sooner we can relieve you of the stresses and burdens you may be facing. We are here to help you.
Common Causes of Traumatic Brain Injuries
Traumatic brain injuries (TBIs) can occur in various situations, often resulting from sudden or violent impacts to the head. Understanding the common causes of TBIs is crucial for both prevention and recognizing the potential for legal action in cases of negligence.
Motor Vehicle Accidents – One of the most common causes of TBIs is motor vehicle accidents. These can range from car and motorcycle crashes to collisions involving bicycles or pedestrians. The force of impact in these accidents can cause the brain to collide with the skull, leading to bruising, bleeding, or tearing of brain tissue.
Falls – Falls are a leading cause of TBIs across all age groups. They can happen anywhere, from homes and workplaces to public spaces. Older adults and children are particularly at risk. Falls can result in mild to severe TBIs, depending on factors like the height of the fall and the surface landed upon.
Sports Injuries – Contact sports such as football, boxing, hockey, and soccer are frequent contributors to sports-related TBIs. Athletes often sustain blows to the head, leading to concussions and other forms of brain injury. The repeated nature of these injuries can have cumulative effects over time.
Violence – Violent acts, including assaults, gunshot wounds, and domestic violence, can cause TBIs. These injuries may result from blunt force trauma, penetrating injuries, or shaking, as seen in cases of shaken baby syndrome.
Work-Related Accidents – Certain occupations carry a higher risk of TBIs due to falls, struck-by incidents, or collisions. Construction workers, for example, are at risk from falls from heights or being hit by heavy machinery or objects.
How Can Traumatic Brain Injuries Be Treated?
The treatment for any type of head injury can vary on both the severity of injury and type. If you think you may have suffered even a minor TBI, it is critically important that you closely monitor your condition in case it suddenly deteriorates. If you are ever in doubt, contact a doctor or medical professional as a head injury can be incredibly serious, and it is always better to act on the side of caution.
Usually, when it comes to the diagnosis and treatment of a more severe TBI, there is commonly a lengthy and complex recovery process involving medication plans, therapy, and rehabilitation. Victims who suffer more severe brain injuries may be required to spend long periods under the care of doctors inside an intensive care unit at a hospital.
It may also be necessary for them to undertake extreme rehabilitation to try and achieve regaining their motor functions in the hope of returning to their usual life prior to the injury. Following the rehabilitation process and leaving the hospital, it may be necessary for a patient to undertake long term therapy and have assisted living arrangements to further aid their recovery.
This all may seem daunting, but here at The Law Place, we can help you through every step of the way. A lawyer at our Tampa office in Florida can help ease some of the stresses you may be facing.
Typical Causes of a Tampa Traumatic Brain Injury
A traumatic brain injury can be inflicted in multiple ways, and each cause can lead to a brain injury of differing severity. Some of the most common causes of TBI that we have previously dealt with in cases include the following:
Motoring accidents.
Falling from a height.
Workplace falls and accidents.
Sporting accidents.
Trucking accidents.
Motorcycle crashes.
Physical assault.
Asphyxiation.
Drowning.
Regardless of the cause of brain injury, if you or someone you know has suffered a brain injury, you may be entitled to compensation. Our brain injury attorneys in Florida are well aware that no amount of money will ever take away the trauma and pain suffered, but it can relieve you from grappling with an immense amount of medical expenses.
Damages for Traumatic Brain Injury
Damages in traumatic brain injury cases encompass a wide range of factors, from tangible economic losses to more intangible non-economic impacts. Accurately calculating these damages is key to ensuring that victims receive the full compensation they need to manage the significant effects of a TBI.
Economic Damages in TBI Cases
Economic damages play a significant role in traumatic brain injury (TBI) cases. These damages are meant to compensate for the quantifiable financial losses that a victim incurs due to the injury. Key areas include medical bills, which can be extensive in TBI cases due to the need for emergency treatment, long-term rehabilitation, therapy sessions, and, in some cases, lifelong care.
Loss of income is also a major concern, as TBIs often result in victims being unable to return to work temporarily or permanently. This loss is compounded if the injury leads to a decrease in earning capacity, impacting the victim's future financial stability. Additionally, there may be costs associated with necessary home modifications or specialized equipment required for the victim's daily living.
Non-Economic Damages in TBI Cases
Non-economic damages address the more intangible impacts of a TBI. These damages focus on the pain and suffering endured by the victim, which includes not just physical pain but also emotional and psychological trauma. TBIs often lead to significant lifestyle changes, loss of enjoyment in life, and potential loss of companionship or consortium for the victim's partner or family.
The cognitive, behavioral, and emotional changes that frequently accompany severe TBIs contribute to these non-economic damages, emphasizing the profound personal toll beyond just the financial aspect.
Punitive Damages
In some TBI cases, where the injury results from particularly egregious behavior or gross negligence, punitive damages might be awarded. These are not meant to compensate the victim but rather to punish the wrongdoer and deter similar conduct in the future. While not common in TBI cases, they are a consideration in situations where the defendant's actions were particularly harmful or reckless.
Calculating Damages
The process of calculating damages in TBI cases is complex, often requiring the input of medical experts, economists, and life care planners. These professionals help to estimate the long-term costs and impacts of the injury, ensuring that the compensation sought reflects the full extent of the victim's losses and suffering.
Given the potential for TBIs to affect every aspect of a person's life, accurately assessing these damages is crucial for securing adequate compensation that addresses both current needs and future challenges.
Can I Be Compensated for Emotional Suffering Following a Brain Injury?
The law in Florida is complex and can be difficult to navigate. The important thing to know, however, is that you can sue for personal injury damages such as pain and suffering if you meet specific criteria. Pain and suffering will essentially cover things such as loss of enjoyment and emotional anguish caused as a direct result of an injury.
Although achieving compensation for a brain injury is a lot more difficult than what it may seem. We massively recommend that you seek legal representation and advice to help guide you through the process.
A personal injury lawyer at The Law Place in Tampa will fully understand all the intricacies of the law in Florida and be able to successfully navigate through the law to ensure that you get the compensation you deserve for your injuries to the brain. A lawyer will look at all aspects of the brain injury, determining the severity, the length of recovery necessary, the age of the victim, and the impact the injury suffered to the brain will have on that person's life to gage the amount of compensation you rightly deserve.
There isn't a limit to the amount of compensation you could be awarded in Tampa county for your pain and suffering. It is, however, important to note that there is an exception. If your TBI was caused as a result of a car accident, you will be bound by Florida Statute 627.736 Personal Injury Protection (PIP) laws in Florida.
The Importance of Acting Quickly
Traumatic Brain Injuries (TBI) are treated the same as any other personal injury case in Tampa. It will be necessary to prove the injury to the brain was caused as a result of somebody else's negligence. In Tampa, and across Florida as a whole, this usually entails you having to prove that somebody broke their duty of care to you.
You must act quickly as Tampa is ruled by the statute of limitations that dictate a time limit on personal injury claims. As of 2023 the statute of limitations has been reduced from four years for personal injury claims, to just two years. You will not ever be able to claim for that injury or that case once the amount of time since the incident exceeds the limits. The only exception to this rule is in extreme circumstances, such as if a person wakes up from a long-term coma, for instance.
Although, at The Law Place, we advise that you claim for your injuries well in advance of the four-year time limit as the sooner you make a claim, the greater the chance of achieving more agreeable compensation. Don't risk not being able to make a claim. If you or a loved one has suffered a TBI, begin the process of making a claim today with a personal injury lawyer at The Law Place.
Tampa Traumatic Brain Injury (TBI) Lawyer, FAQ
What services can a Tampa brain injury lawyer offer to brain injury victims?
A Tampa brain injury lawyer offers comprehensive legal services to brain injury victims, including evaluating the claim, gathering necessary medical evidence, negotiating with insurance companies, and representing the victim in court to seek compensation for damages.
How do I know if I have a valid Tampa brain injury claim?
To determine if you have a valid Tampa brain injury claim, consider whether your brain injury was due to someone else's negligence, such as in motor vehicle accidents or falls. Symptoms of brain injury can include memory loss, cognitive impairment, and physical difficulties. Arrange a free consultation with The Law Place today and an experienced attorney will advice you on the validity of your claim.
What types of head injuries are commonly represented in a brain injury lawsuit?
A brain injury lawsuit often involves various types of head injuries, ranging from mild traumatic brain injuries, like concussions, to severe traumatic brain injuries that result in long-term brain damage. Cases also include closed head injuries, where the brain is injured without a fracture to the skull.
What compensation can be recovered for severe traumatic brain injuries in Tampa?
Compensation for severe traumatic brain injuries can include medical bills, rehabilitation costs, lost wages, pain and suffering, and compensation for any long-term care needs. The severity of the brain damage and its impact on the victim's life are key factors in determining compensation.
Can victims of motor vehicle accidents file a Tampa brain injury claim?
Yes, victims of motor vehicle accidents can file a Tampa brain injury claim if they have suffered a brain injury as a result of the accident. It's important to prove that the other party's negligence caused the accident and resulting injuries.
How are mild traumatic brain injuries treated in Tampa brain injury lawsuits?
Mild traumatic brain injuries, though often less severe, are still taken seriously in Tampa brain injury lawsuits. These cases focus on proving that the mild traumatic brain injury has led to significant issues like headaches, dizziness, or cognitive problems that impact daily life.
What should I do if I experience head trauma due to someone else's negligence in Tampa?
If you experience head trauma due to someone else's negligence in Tampa, seek medical attention immediately, document your injuries, and contact Tampa brain injury attorneys. They can guide you through the process of filing a traumatic brain injury claim.
How long do I have to file a traumatic brain injury claim in Tampa?
The timeframe for filing a traumatic brain injury claim in Tampa is governed by the statute of limitations, which is two years in the state of Florida. It's advisable to consult with personal injury lawyers soon after the injury to ensure your claim is filed within the legal time limits.
Are Tampa brain injury attorneys equipped to handle cases of mild traumatic brain injury?
Yes, Tampa brain injury attorneys are well-equipped to handle cases of mild traumatic brain injury. They understand the nuances of such cases and can help in securing fair compensation for the less visible but impactful symptoms.
What is the difference between a mild traumatic brain injury and a closed head injury?
A mild traumatic brain injury typically refers to a concussion or other form of brain injury that doesn't necessarily result in loss of consciousness or visible damage. A closed head injury, on the other hand, involves an injury to the brain without a break in the skull, and can range from mild to severe in nature.
Talk to One of Our Tampa Brain Injury Lawyers Today
At The Law Place, we have 75 years of combined experience in dealing with cases in Tampa and across the whole of Florida. We have dealt with cases involving injuries similar to yours before. Contact us today for a free consultation with a personal injury attorney. Following the consultation, we will assign you a skilled personal injury lawyer who has dealt with brain injury cases similar to yours before, to start the process of recovering your compensation.
Our law firm will fight for the justice that you deserve and will not stop until our clients are happy and satisfied with the outcome.
Contact us today in Tampa, FL. Call us on (813) 544-4444 anytime; we are available 24 hours a day, seven days a week.