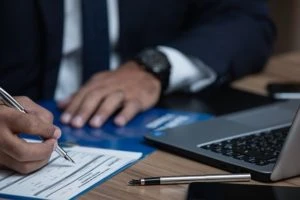 In Florida, possession of burglary tools is a third-degree felony that can result in years of imprisonment and thousands of dollars in fines. It will show up on your criminal record for life if you are convicted, preventing you from holding many jobs and restricting your living options.
The Law Place is here to help. We have a plethora of experience in many practice areas of Florida law, not the least of which is criminal defense. We offer a free consultation with a lawyer from our team who will go over all the relevant details of your case and offer a realistic expectation from our possible representation.
If you were arrested for burglarizing a home, structure, or motor vehicle, you need to hire an attorney immediately to represent your case.
Contact us today on our Sarasota number to schedule your free consultation at (941) 444-4444.
Florida Possession of Burglary Tools Criminal Charge
Florida Statute 810.06 lays out the legal definition for this criminal charge. Essentially, anyone who is caught with tools, machines, or implements in their possession used to burglarize or trespass can be charged with possession of burglary tools.
Therefore, this also criminalizes attempts to burglarize. An unsuccessful burglar can still be charged with possession of burglary tools if overt action was taken to burglarize a home or structure.
If you have been charged with possession of burglary tools, call The Law Place as soon as possible. We will start preparing your defense and come to represent you in all meetings with police and prosecutors.
Our team of dedicated attorneys fight and win for Floridians.
Penalties for Possession of Burglary Tools in Sarasota, Florida
Florida Statutes 775.082, 775.083, and 775.04 explain the exact sentencing available for defendants found guilty of possession of burglary tools. Typically, this is charged as a felony in the third degree where the penalties are:
Maximum 5 years in prison.
Maximum 5 years of probation.
Maximum $5,000 in fines.
If you are convicted, a Florida judge will determine your exact sentence on the recommendation of the prosecution. It is important to have a qualified criminal defense lawyer who will coach you on what to say and how to say it. The wrong words or tone can end disastrously.
Although these are the maximum punishments available for this type of criminal charge, possession of burglary tools is not usually the only charge brought against defendants in cases like this. Be aware that you will probably be charged with additional crimes like burglary, grand theft, breaking and entering, among others. This can dramatically increase jail time and how much you must pay in fines.
Burglary Criminal Definition in Sarasota, Florida
According to Florida Statute 810.02, entering or remaining in a structure, dwelling, or conveyance with the intent to commit a crime is considered burglary and a felony in the first degree. This is an extremely serious charge that is punishable by:
Up to 30 years imprisonment.
Up to $10,000 in fines.
If arrested and convicted of burglary, you could be spending most of the rest of your life in prison. If violent crimes, drug crimes, or sex crimes were committed during the burglary, you could be sentenced to life in prison. If someone died, you could be put to death under capital punishment laws.
If you or a loved one has been arrested for burglary, you need to contact us to hire a criminal defense attorney immediately. The Law Place is available to take your call any time of day or night and will immediately mobilize a defense for your case. Remember not to speak to the police without an attorney present. Anything you say can and will be used against you in a criminal trial as evidence of your guilt.
We're Florida's top litigation team with over 75 years of combined experience
Definition of a Dwelling, Structure, and Conveyance in Florida
Dwelling – Usually someone's home but can be any private or public building with a roof that is intended to be occupied by people at night.
Structure – Any public or private building with a roof.
Conveyance – Any motor vehicle, such as a car, boat, plane, or train.
Violating any of these types of premises with the intent to commit a crime will constitute a burglary, so it is important to understand what counts towards this sort of criminal charge.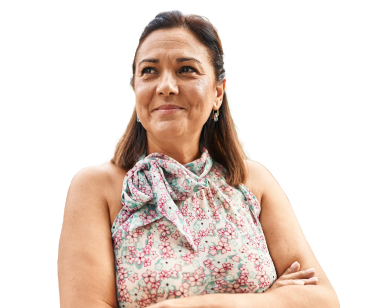 From the initial call to updates on your case status, we are here to get you answers.
Burglary Tools
The legal definition of burglary tools is different from the public perception of them. While many people in Florida consider burglary tools to be obviously criminal items like lockpicks, crowbars, or slim jims, the state has a broader understanding of what they are.
Burglary tools are any type of tool that is used with the intent to commit burglary. This includes everyday items like hammers, pliers, and duct tape, as well as more criminally apparent tools like crowbars and lockpicks.
For example, if someone uses pliers to pry open a window during a burglary, they can be charged with possession of burglary tools for having the pliers on their person. While pliers are commonly owned by most people for some use or another, the intent to use them criminally is what makes them a burglary tool.
While almost all tools can be classed as burglary tools, clothing apparel cannot. This also includes balaclavas, gloves, or other clothing items meant for concealing identity. Florida law forbids the criminalization of clothing.
Possible Defenses for Possession of Burglary Tools in Florida
The Law Place will explore all possible options to defend you from a possession of burglary tools charge. There are many defensive strategies to consider, such as:
Burglary tools were not on your physical person – Tools must be on your person to be charged with possession with intent to use. If they were in your car, on the ground, or in some other location, police cannot prove that you had the intent to use the tools to commit a burglary and trespass.
No evidence of intent – Police must have physical evidence that you intended to commit a burglary. This does not include talking about committing a crime in the future. Written plans, photos, or video recordings are essential to prove intent.
No evidence of use – If there is no evidence that you used the tools to commit a burglary, then it is very difficult to prove what the tools were intended to be used for. You can argue that you had the tools for a different purpose, and there is not enough to prove otherwise.
No overt action was taken – There must be evidence that you had taken direct action to commit a burglary.
Circumstantial evidence – The prosecution's case cannot rely on inferences made into the nature of the crime; it's motivation, or any overt action that may have been taken. There must be hard evidence to back up the prosecution's claims.
Permission to enter – If you had permission to enter the home, structure, or conveyance, you cannot be charged with burglary. If a burglary was not committed, then the possession of burglary tools charge becomes void.
Statute of Limitations for Possession of Burglary Tools in Florida
Police and prosecutors must arrest and charge suspects of crimes within a certain time known as the statute of limitations. The period starts from when the crime was committed, not from when the suspect was arrested or evidence was discovered.
For possession of burglary tools, which is a third-degree felony, the state has three years to begin filing charges against defendants. This is the same for a second-degree felony. The state has four years to file charges in a third-degree felony case, such as burglary. For life-sentence felonies, where a person has died, or certain sex or drug crimes were committed, there is no statute of limitations.
Possibility of Expungement for Possession of Burglary Tools in Florida
Some states allow the expungement of felony convictions based on specific circumstances. Unfortunately, Florida is not one of those states. There is no way to get a felony conviction like possession of burglary tools expunged from your criminal record.
However, if the case was dismissed or you were found not guilty at trial, you could attempt to have the arrest record expunged. You will need a lawyer to do so, as it is an extremely complex legal process requiring many different forms and visits to various government offices.
It is important to get any arrest records expunged promptly as they will show up on an employer's criminal background check. You may be denied a job you are otherwise qualified for if it is found you have a felony arrest on your record.
Contact The Law Place if you wish to get an arrest record expunged. Our lawyers are here to help you through the paperwork and get your record looking as clean as possible.
Contact The Law Place Sarasota County, Florida Criminal Defense Attorneys Today!
Have you been charged with possession of burglary tools in Sarasota, FL? Are you afraid of the penalties of a felony charge and what a possible conviction might mean?
Call The Law Place immediately to discuss your options. Our law firm has a combined experience of 75 years, representing clients across the State of Florida in various practice areas. A criminal defense attorney from The Law Place is always available for a free consultation where we'll go over the possible strategies for your defense and our fee structure. There are no surprise costs or hidden fees associated with our representation.
If you've been arrested for possession of burglary tools, you need to hire a qualified lawyer as soon as possible. Don't hesitate to contact us day or night. Our representatives are available 24/7 and are waiting for your call.
Call The Law Place Sarasota office now at (941) 444-4444.