The State of Florida has some of the busiest roads in the country, seeing thousands of residents, tourists, and commercial vehicles using the highways and roads every day. Such a high volume of traffic inevitably increases the risk of accidents significantly. In fact, approximately 400,000 traffic accidents occur on the roads of Florida annually, according to the Florida Department of Highway Safety and Motor Vehicles (FHSMV). Many of these accidents lead to serious injuries and even fatalities, particularly when there is a large commercial vehicle involved.
The devastation of a truck accident can be increased significantly if the crash involves a tractor-trailer. This is due to the unique shape, substantial weight, and amount of cargo that these vehicles usually carry. Furthermore, tractor-trailer trucks are often loaded with freight that has the potential to be highly hazardous if it is not secured properly or if the truck has been overfilled.
If you or a loved one has been involved in a tractor-trailer truck accident that wasn't your fault, then you need the help of a personal injury lawyer. Contacting a reputable law firm as soon as possible greatly increases your chances of receiving sufficient compensation. At The Law Place, our team of accident lawyers has over 75 years of combined experience in helping our clients get the justice they deserving after facing an auto accident. We offer a free consultation service so that you can meet a member of our team and receive some impartial advice, all before making any final decisions. Our lines are open 24 hours a day, 7 days a week, so call us now on (941) 444-4444.
Common Causes of Florida Truck Accidents
There are many causes of truck accidents that happen every day in Venice, Florida. The difference in size and weight between a small passenger vehicle and a large commercial truck means that these accidents often lead to serious consequences for those involved.
One of the problems with vehicles as large as commercial trucks with long tractor-trailers is the presence of blind spots. Being unable to properly see the signals or maneuvers of the smaller vehicles traveling alongside can end with cars being sideswiped or forced against the guardrails.
There are a variety of common causes of tractor-trailer accidents in Venice, FL., including:
Overloaded cargo – Even though there are regulations in place that were designed to limit the amount of cargo a truck can carry at any one time, many trucking companies ignore these rules entirely. Overloading a truck can save a company time and substantially increase its profits. However, it can also lead to a truck being off-balance, making it more difficult for the truck driver to perform both simple and emergency turns and stops.
Driving whilst distracted – The life of a truck driver is one spent on the road. They are required to meet tight deadlines in hard conditions. Often, truck drivers will need to perform vital tasks like eating and drinking whilst they are in control of a vehicle. On longer jobs, they may want or need to contact a loved one whilst they are on the road or to answer important messages. All of these actions must be done behind the wheel if a driver is to stay on schedule. However, such inattention to the road can easily put those around them at risk of a serious truck accident. It can only take one glance at a phone screen to cause a major collision.
Bad vehicle maintenance – The upkeep of all commercial vehicles on the road is the responsibility of the trucking company that operates them. A failure to properly maintain their vehicles can lead to malfunctions like broken tail and brake lights. As set out by the FDACS, trucking companies have a legal responsibility to ensure that their vehicles are given comprehensive inspections. Despite the importance of these regulations, they are often ignored, allowing tractor-trailer trucks on the road with bald tires, faulty brakes, etc., creating opportunities for severe accidents to occur.
Impaired driving – Truck drivers often work under trying circumstances. They are expected to remain behind the wheel for much longer periods than is legally allowed. Their trucking companies are solely focused on profit and expect their employees to drive even when they are fighting fatigue. Unsurprisingly, this often leads to drivers taking stimulants to keep their attention on the road. Other drivers may suffer from chronic pain, an injury, or illness, causing them to take prescription pills. In both of these circumstances, a truck driver may end up driving whilst impaired.
Driving when tired – As we have previously said, drivers are expected to complete jobs in such a short space of time that they have no option but to lose sleep and perform simple tasks, like eating and drinking, behind the wheel. It has been shown that a person's reflexes and response times are considerably slower when they are fatigued. In fact, federal laws were introduced that required all drivers to take regular breaks after a number of truck drivers were found sleeping behind the wheel. Unfortunately, with trucking companies sometimes offering higher pay rates for the quick completion of delivery, many drivers choose to ignore these laws.
Reckless driving – Drivers are often under immense pressure to complete delivery as quickly as possible. For this reason, they are less likely to take breaks and rest properly. Oftentimes, they have no choice but to reduce traveling time, leading them to make rash decisions like running red lights and breaking the speed limit. Furthermore, such pressure can push truck drivers to the point where they become stressed and angry towards other drivers traveling alongside them. Reckless driving often happens at times like these. Making unsafe maneuvers such as tailgating or failing to appropriately signal when changing lanes are all examples of reckless driving.
If you have been affected by a tractor-trailer truck accident that wasn't your fault, then you need the help of an experienced personal injury lawyer. You may be entitled to compensation to cover the costs of the damages you have faced as a result of someone else's negligence. However, time is of the essence, so call The Law Place now to schedule a free case evaluation.
Our team of dedicated attorneys fight and win for Floridians.
When to Call a Venice Truck Accident Lawyer
A Venice truck accident can involve many liable parties. Therefore, cases can become complex and difficult to navigate. However, determining who is at fault is the responsibility of your truck accident lawyer.
Every trucking company is expected to follow its legal duty in ensuring that the safety of the public is protected. In failing to do this, they can be held responsible for the repercussions of a tractor-trailer accident. Contacting a reputable truck accident lawyer is imperative in ensuring that your attorney can collect enough evidence to prove the liability of the parties at fault.
In hiring an experienced truck accident attorney, you will be provided with a number of vital services, including:
The gathering of witness testimonies and the police report made after the accident occurred.
The arrangement of a truck accident specialist who will carry out a survey of your accident.
The filing of all medical bills, records, results, and receipts that you have acquired as a result of your accident.
The calculation of the cost of repairs for any damaged property.
The arrangement of a trusted medical professional who can testify to your need of compensation regarding future medical expenses.
The collection of evidence proving that you have suffered economic losses due to your involvement in the truck accident.
If you are unsure of what help a truck accident attorney can give you, call The Law Place and schedule a free consultation today. A member of our team will be able to break down exactly what services you will require and how we can help you in recovering the compensation that you deserve.
What Evidence Will My Personal Injury Lawyer Collect?
When your truck accident lawyer begins to build your case, they will look for some key pieces of evidence that will help to build you the strongest case possible. Firstly, your lawyer will need to establish that there was a breach in the duty of care owed to you by the truck driver or trucking company. In order to prove negligence, your personal injury attorney will collect evidence proving the following:
You were owed a duty of care.
This duty was breached, leading to the accident.
The breach of duty was a direct cause of the injuries and damages you have faced.
Further evidence to support your claim will also be collected by your truck accident attorney. This evidence will not only establish liability but will also attempt to secure you the highest amount of compensation possible. Some examples of evidence are:
The maintenance records of the tractor-trailer truck involved in the accident.
The records of damage sustained to the tractor-trailer truck.
The data recorded on the EDR or black box that must be installed in all commercial vehicles. This device will show information such as the speed the truck was traveling at before the collision occurred.
The personal records of the truck driver, which will include the level of training they have received.
The results of the drug and alcohol test that the truck driver must take following the accident.
We're Florida's top litigation team with over 75 years of combined experience
Establishing Negligence in a Venice Tract-Trailer Truck Accident Case
As we know, your personal injury lawyer must be able to establish negligence in order for your case to be successful. Any attorney with the necessary experience will be able to determine which parties are at fault and therefore liable for your injuries and suffering. Remember that there are a number of parties who could be responsible for your trucking accident. In other words, multiple parties may owe you compensation for the ordeal you have experienced. These include:
The driver of the tractor-trailer – A tractor-trailer may be driven by either the owner of the vehicle or an employee of theirs who has been employed by an independent trucking company. If your personal injury lawyer is able to collect evidence proving that the truck driver was responsible for the accident through negligent conduct or that they have tampered with records after the truck accident, then they may be found liable for the collision.
The trucking company – Every commercial trucking company must follow regulations that make them responsible for the safety and actions of their drivers. This means that any company that allows a driver behind the wheel of their vehicles is consequently liable for the actions of that driver and the consequences of their negligence. This is why regulations have been set out to ensure that a driver has received sufficient training and is also the reason for such strict maintenance records. If a trucking company is found to have failed to meet these standards, they can be held responsible for your accident.
Third parties – There is also a chance that a third party is wholly or partly responsible for your truck accident. An example of this is the local authority, which may have failed to keep the road clear of dangerous debris. It may also be the product supplier who overfilled the tractor-trailer, usually with the goal of improving profit. Furthermore, if the collision was caused by a mechanical malfunction due to a defective repair, the mechanic may be found liable in your case.
In order to accurately establish who should be held accountable for the pain and suffering you have faced following your crash, you will need the experience of a truck accident attorney who knows exactly how to fight a case like yours. At The Law Place, we have client testimonies that prove we know exactly how to face up to large corporations, making sure that every client is satisfied with the compensation that they receive. Call us today for a free consultation.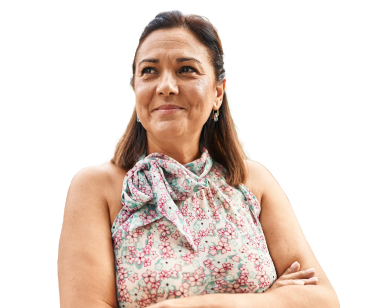 From the initial call to updates on your case status, we are here to get you answers.
How Much Compensation Is Available in Florida for a Venice Truck Accident Claim?
Seeking maximum compensation is always our approach to truck accident cases. Through an extensive investigation, we will acquire all the necessary evidence we need to prove just how much your life has been affected by the truck accident.
The corporate liability policies that trucking companies hold are significantly higher than the policies placed on small passenger vehicles like cars. This is because of the extensive damage that a truck can cause in comparison with a car when involved in a collision.
Here at The Law Place, a member of our personal injury team will work out a settlement offer on your behalf, ensuring that you never have to communicate with the liable party if you don't want to. However, if you are unhappy with the offer you receive, our attorneys will take your claim to court, arguing your case in front of a judge and jury.
What Types of Compensation Can I Receive?
There are a variety of damages that you can claim when filing a truck accident case. Contact a personal injury lawyer as soon as possible to find out just how much you are owed. You may be entitled to compensation for:
Pain and suffering.
Loss of income (past, present, and future).
Medical expenses.
Reduction in quality of life.
Property damage.
Call The Law Place Today
If you or a loved one has been involved in a tractor-trailer truck accident that wasn't your fault, then you may be entitled to compensation for the damages and suffering you have faced as a result. Hiring the help of an experienced truck accident lawyer as quickly as possible will give you the best chance of finding success.
At The Law Place, we understand how much stress you and your family must be facing at a time like this. That is why we are committed to helping every client get the justice they deserve. We offer a free consultation service where you can get impartial legal advice, no-strings attached. Call us today to schedule an appointment with a member of our team at (941) 444-4444. Phone lines are open 24/7.