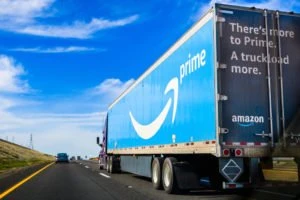 Amazon operates worldwide and is famous for its quick delivery service. The company offers a service called "Prime," which allows members to receive their parcel within a day or sometimes even hours after the order is placed. To ensure that customers receive their goods within these time frames, they have placed depots all across the country, including in Sarasota, Florida. In order to ensure speedy delivery, they have utilized small local delivery companies. However, in most cases, to fulfill Amazon's demand, these companies will hire untrained drivers that will breach speeding regulations to guarantee on-time delivery.
We live in a world where culture has changed to wanting everything instantly. Amazon has tapped into this by providing such a rapid delivery service. Unfortunately, this has led to delivery drivers rushing and driving recklessly. And as Amazon ships vast quantities on a daily basis, it has also increased the probability of a delivery driver causing an accident.
If you or a loved one has been involved in an accident involving an Amazon delivery truck, please contact The Law Place today. The initial consultation is free of charge, so do not hesitate to pick up the phone and call us on (941) 444-4444.
Who Can You Sue for an Amazon Delivery Truck Accident in Sarasota, Florida?
If you have been involved in a motor vehicle accident involving an Amazon delivery truck, then you may be entitled to receive compensation. In most cases, the trucks and drivers are not owned by Amazon but solely operate on Amazon's behalf. Therefore, you may not be able to sue Amazon directly. However, due to the way the contract operates between the delivery companies and Amazon, you still may be able to sue Amazon for injuries their drivers caused for yourself or a loved one.
When a commercial truck driver causes an auto accident, they can be personally liable for the accident. This means that they can be sued as an individual as part of your lawsuit. However, the driver might not have the ability to pay for your injuries, and their insurance carrier or their employer might step in to cover damages. If the delivery driver is at fault for causing the accident, then they can be held personally accountable for the damages and injuries sustained, which means that the driver can be sued on a stand-alone basis in your case. Unfortunately, the majority of the time, the driver does not have the means to cover the compensation you may be entitled to. If this is the case, then their insurance company or employer may payout on their behalf.
Our team of dedicated attorneys fight and win for Floridians.
When and How the Delivery Company Can Be Sued in Sarasota, Florida?
If the accident happened during trading hours or when the driver is out on a job, then you may also be able to sue the employer at the same time. This is because the employer that hired the driver may be at fault for negligence.
Furthermore, the delivery company may have in itself played a role that led to the errors that caused the accident. With Amazon receiving high volumes of orders on a daily basis, they will ramp up the pressure on these small third-party delivery companies. Amazon will have high expectations of the delivery companies in order to meet demands. In turn, this pressure will be put onto the delivery truck drivers themselves. In order to reach daily targets, delivery truck drivers will cut corners. This forces the delivery truck drivers' hands, which leads them to speed and drive recklessly. Also, the drivers may be forced to work overtime in order to meet stringent deadlines, and as we know, tiredness can kill! These forms of pressure break the federal trucking regulations set in place by the Federal Motor Carrier Safety Administration to keep drivers safe. It is illegal to breach such regulations. If a delivery company is adding on the pressure and breaking the law, then they can be held accountable.
When and How Amazon Can Be Sued in Sarasota, Florida?
Just as the delivery company can be held accountable in some situations, so can Amazon. But this can be more difficult to prove. However, if it is found that Amazon has been putting pressure on the delivery company in order to meet their demand, then they can also be partly held accountable for causing the accident. Also, if Amazon is found to have hired delivery companies with a history of being negligent, such as a high rate of motor vehicle accidents or DUIs, then they can be deemed irresponsible and sued for negligent hiring.
If you are unsure whether you have a valid claim or are entitled to compensation from an accident involving an Amazon delivery truck, then contact an attorney at The Law Place. We are open 24 hours, 7 days a week, here to answer your questions.
We're Florida's top litigation team with over 75 years of combined experience
What Compensation Am I entitled to Following an Amazon Delivery Truck Accident in Sarasota?
Any form of an accident can cause serious damages or injuries. However, if you are a loved one have been involved in an accident with an Amazon delivery truck, the damages can be severe. If you are not at fault for the accident, then you may be able to receive compensation for these damages and injuries. The compensation can cover any or all of the below:
Hospital bills – This can include any form of expenses paid out to the hospital for treatment you received following an Amazon delivery truck accident.
Travel expenses – Any additional costs to cover transportation for trips to and from hospital appointments.
Ongoing care – This includes any follow-up treatments you will receive, such as physiotherapy or in-home care assistance.
Medical bills – For any ongoing prescriptions, you are having to take following the delivery truck accident.
Lost wages – This will cover the time you have had to take off work due to the injuries incurred during the trucking accident. This also covers potential future loss of wages whilst you are still recovering.
Bereavement – Under Florida Statute 768.21, if a car accident results in death, then the family can file a lawsuit for wrongful death. This includes costs to cover funeral and burial payments and loss of consortium. You are also entitled to claim income support if you have lost a family member.
Pain and suffering – This covers any mental health issues such as post-traumatic stress disorder (PTSD). Not all injuries are visible but should still be accounted for.
While no amount of money can change the course of the outcome following an Amazon delivery truck accident, it should help ease you on your road to recovery. If you have been a victim of such an accident, then contact the Sarasota team at The Law Place today for a no strings attached free consultation.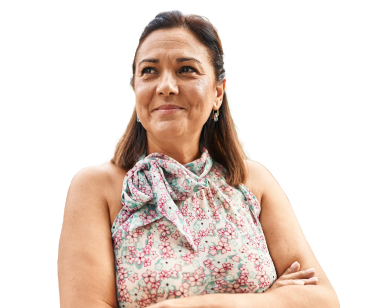 From the initial call to updates on your case status, we are here to get you answers.
Contact a Sarasota Lawyer Today
Following a serious truck accident, you should talk to a Sarasota Amazon delivery truck accident lawyer at The Law Place. We have combined experience of over 75 years, and our Sarasota personal injury lawyers are here to assist you with your case.
Our truck accident attorneys will carry out a case evaluation to determine whether you are entitled to receive compensation following a truck accident. While not all accident cases go to court, we will be prepared to fight for you in court as we are not afraid to take on large corporate insurance companies.
Upon initial contact, we will review details one at a time to ensure any questions you may have are answered. If you decide to proceed with hiring personal injury lawyers following a truck accident, we will then carry out an in-depth case evaluation. We will not let any detail go amiss in order for you to receive the fair compensation you deserve.
Truck accidents are major causes of damages and injuries, and if you believe you have a case to file, then do not hesitate to contact a personal injury lawyer today. Our personal injury lawyers are available 24 hours a day, 7 days a week, so what are you waiting for? Contact our law firm today to speak to a personal injury lawyer. We offer an initial free consultation. Call us on (941) 444-4444.