Truck accidents are one of the most dangerous things that can happen on the road. Although a truck accident can be hazardous for all parties involved, car drivers and their passengers are usually more at risk than truck drivers. This is because of the weight difference between a truck and the average car.
According to the U.S. Environmental Protection Agency, the average car weighs about 4,000 pounds, and a large truck with an empty trailer weighs about 35,000 pounds. This is almost 9 times the difference. However, trucks with cargo can weigh up to 80,000 pounds, which is 20 times more than a regular car. Because of this, an accident involving a heavy truck can cause far more damage than a car accident involving two smaller vehicles. Therefore, truck drivers are charged with a higher level of liability than other motorists are.
If you or your loved one were involved in a truck accident due to a truck driver that was speeding, you should seek legal help as soon as you can. What really matters in this situation is that your truck accident attorney should be contacted as soon as possible, even before calling the insurance company if you can. Insurance companies usually do not have your best interests at heart. They are likely trying to speed up the settlement process, hide evidence, and convince you to take the lower amount than you deserve. For that reason, you need the assistance of a trusted attorney that will negotiate with the insurance company on your behalf.
At The Law Place, our attorneys specialize in Florida truck accidents. Let our firm help you today. Call us at (941) 444-4444 and schedule a free consultation with the North Port truck accident lawyer. We are open 24/7 so that we can give you legal advice when you need it most.
What Should You Do After a Truck Accident in North Port, FL.?
If you are a truck accident victim, the first thing you should do is take care of your safety by removing yourself from oncoming traffic, if possible. The safest choice would be to stay behind the traffic barrier to avoid further personal injury. However, if you cannot do this due to any reason, try to stay as far as possible from the damaged vehicles. Once you are in a safe place, it is time to check yourself for any injuries and then take care of others who may need your support. It is your responsibility to give reasonable assistance to other people that have suffered injuries. After you make sure that there is no more you can do, contact the police and emergency services.
The next thing you should focus on is collecting evidence. Some evidence will only be available for a short time, so try to gather it as soon as possible, as it may have a crucial role in your claim as proof of damages, injuries, or liability.
This evidence can include numerous things:
Photos of everything that might matter in your claim, such as the truck, your vehicle, the road, the current weather conditions. Remember to take photos from a safe distance.
Take note of the details of the truck: the number plate, the make, and the model.
Take note of the details of the truck driver: their name and address, the trucking company name, as well as their insurance company's name.
Take note of the personal details of witnesses present at the scene of the accident so that we can contact them later for testimonies.
The name and badge number of the police officer that attended the scene. When you need to get ahold of the accident report for the crash, the officer's details will help you locate it faster.
When you have managed to gather all available evidence and have received first aid, you should contact a truck accident attorney right away. Our experienced lawyers will help you negotiate with the insurance company and win compensation for any you may have experienced. The more evidence you have collected, the better for your attorneys, as this will maximize your chances of fair compensation.
Our team of dedicated attorneys fight and win for Floridians.
The Most Common Causes of North Port Truck Accidents
The State of Florida is one of the most dangerous places in the country when it comes to accidents involving motor vehicles. As reported by the Florida Department of Highway Safety and Motor Vehicles, over 400,000 accidents happen in the state every year, with more than 250,000 injuries from all crashes and over 3,000 fatalities.
The Federal Motor Carrier Safety Administration has listed the most common reasons for truck accidents. They are split into three categories: related to the driver, vehicle, and the environment.
The truck collisions caused by driver-related issues make up the majority of all and truck crushes. These include:
Non-performance – Including situations where motorists fell asleep at the wheel or were physically impaired for any reason, for example, a heart attack or seizure.
Recognition – Defined as when the driver was not paying attention to the road.
Decision – Refers to when the driver misjudged circumstances and was driving too fast, too close to other vehicles, or miscalculated the speed of the vehicle in front of their car.
Performance – When a driver has panicked or controlled the vehicle poorly.
The truck accident can also be caused due to vehicle issues. This category includes things like tire or brake problems.
The third category is the environment. Environmental causes can be connected to the weather or road conditions and other external hazards.
Apart from these main reasons, there are plenty of additional factors that may indirectly cause an accident. For example, unfamiliarity with the road, traffic flow interruption (like a previous crash), driver fatigue, and driving intoxicated.
What Does the Investigation of a Truck Accident Look Like?
The trucks in Florida are usually equipped with an Event Data Recorder (EDR), which is an essential device to gather the evidence for your case. Our lawyers have the technical knowledge to export and use the data these devices provide. The EDRs can measure and give information on what the truck was doing before, during, and after the accident. This device helps your attorney determine how the accident occurred and whether the motorist took the proper safety precautions before and after the accident.
Another essential part of the investigation is the protection of the evidence. Unfortunately, it is common for the driver, truck company, or insurance provider to try and manipulate the evidence in their favor. They could tamper with or even permanently destroy the evidence, so quickly obtaining and securing the evidence matters.
Our attorneys will also examine the truck accident area. This will include checking local traffic signage and skid marks on the road, taking statements from the driver and their employer company, as well as interviewing any witnesses. All these things will help our team strengthen your case.
The sooner you ask for legal assistance, the faster your case investigation begins. Regardless of the types of damages you suffered, you should seek legal advice from a truck accident attorney as soon as possible. Negotiating with insurance companies or dealing with truck drivers and their employers may be stressful without the legal knowledge and expertise of The Law Place on your side. If you choose The Law Place, our skilled Florida truck accident attorneys will ensure that your case is handled speedily and efficiently.
We're Florida's top litigation team with over 75 years of combined experience
Liability for a Speeding Truck Accident in North Port
According to Florida Statute 627.7407, no-fault laws are applied to all motor vehicle accidents. This means that your own insurance provider is the primary source of coverage for any accident you find yourself in. If your damages exceed your policy limit, you can seek compensation from the liable party for your accident.
The court determines liability. It is calculated by measuring the relative blame for the accident, and the potential damages are split among all liable parties. If the accident was mostly caused due to the truck driver, but the small car driver also contributed to blame in any way, the court may share the responsibility between them. For example, if they deem the truck driver 70% responsible and the small car motorist 30% accountable, your settlement would be reduced by 30%. You can claim as long as you are less than 50% liable for your accident.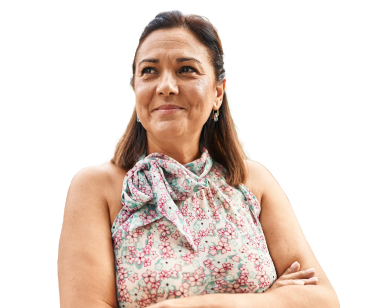 From the initial call to updates on your case status, we are here to get you answers.
What Damages Can Be Claimed in a North Port Truck Accident
There are two main types of damages caused in a truck, semi-truck, or other auto accident: economic and non-economic damages.
Economic damages are related to financial loss and can include:
Medical expenses.
Lost wages (as you may not be able to work due to injuries suffered).
Property damage (for example, destruction of your car).
Non-economic damages include serious injuries and depend on the nature of your case. As per Florida Statute 627.736, you can only claim damages for pain and suffering if you have sustained the following types of injuries:
Permanent or significant injury.
Loss of function or mobility in part of your body.
Significant disfigurement or permanent scarring.
Death.
If any of those criteria have been met, you are entitled to claim general damages for serious injury. Otherwise, no-fault laws will apply. If your loved one died in the collision, you might be able to file a claim for wrongful death.
Why Immediate Reaction Is Important After a Truck Accident
Contacting your lawyer and collecting evidence right after the accident is the best thing you can do for your case. It is common practice for trucking companies and their insurance providers to try and hide as much evidence as possible to invalidate your claim. Having an experienced lawyer on your side will prevent this behavior. Commercial truck operators will have a large team of company executives, insurance adjusters, and attorneys on their side. They will do everything in their power to minimize fault and pay the least amount possible in compensation.
At The Law Place, we advise each of our clients to ask for legal advice, even before contacting their insurance provider, if possible. We understand that collision victims go through mental trauma and may need someone to support them and fight for their rights. If you put your trust in the truck accident lawyers from our law firm, we will handle all your legal obligations, giving you time to recover after the accident. If you would like to schedule a free legal consultation, contact our offices today!
Contact a Truck Accident Lawyer From The Law Place Today!
If you have been involved in a truck accident and need professional legal help, contact one of our attorneys for a free consultation today! Our attorney will fight for fair compensation on your behalf. You will not be left alone with huge medical bills to pay.
At The Law Place, we have over 75 years of collective experience, and many of our lawyers are AVVO rated 10.0, which is the highest possible rating. When using our services, you can be assured that your case will be in experienced and competent hands. We prioritize building an attorney-client relationship based on trust, and, in all our cases, we work as a team to ensure you benefit from our combined skills.
We offer a free consultation to all our clients and will analyze your situation, all at no obligation. During the consultation, all costs will be outlined and presented to you to make sure there are no surprise bills at the of the legal process. Call our North Port office today and ask a qualified injury lawyer for assistance. Our phone lines are open 24 hours a day, 7 days a week, so we will be happy to help whenever you need us.
Contact us at (941) 444-4444 and schedule a free consultation with our attorney.