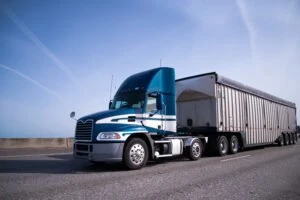 A tractor-trailer is a unique type of truck, and the way that it is designed lends itself to involvement in a variety of severe types of accidents, especially if it is not properly maintained and operated. These trucks are significantly heavier and larger than most motor vehicles, and they may even contain hazardous cargo.
The drivers are, unfortunately, often under severe pressure to meet strict deadlines for delivering their cargo, meaning that they are often tired, distracted, and in a hurry on the roadways – a combination that steeply increases the likelihood that truck accidents will occur.
The accident attorneys and personal injury attorneys at the Law Place in Sarasota know what to do to help you and your family following any kind of truck accident. We understand the proper steps to take in handling cases and investigations. Our law firm has a long history of dealing with truck accidents in Sarasota County and throughout the state of Florida.
Unlike other law firms, we work as a team to ensure that you can benefit from our combined knowledge and experience, which collectively spans over 75 years. We are available 24 hours a day so that you can speak to us when you need us most.
Contact us today for a no-obligation, free consultation on (941) 444-4444.
Truck Accident Investigations
Accident attorneys will often employ several different types of experts in the investigation of any road accident, including private investigators. These individuals can assist the lawyer in gathering evidence from accidents such as records, photographs, and measurements. The investigative team is then expanded to include an accident reconstruction expert.
Once the team assembled by the truck accident lawyer convenes, the attorney can begin to get an idea about the causes of the trailer accident as well as any contributing factors. Other possible influences in the determination of liability or fault in a truck accident can include weather, product failure, or distracted driving.
Your lawyer will pay careful attention to the operator of the truck involved. Not only will that driver's actions at the time of the accident be thoroughly examined, but the driver's history will also be scrutinized. In some cases, the history of the driver clearly indicates that the company or owner of the truck should have never hired that driver.
In other cases, the truck driver may have done his or her best, but the owner or the trucking company failed to provide adequate training for the driver. Yet, in other cases, a lawyer may find that the driver's history may be relevant, and the training may have been adequate, but the trucking company failed to supervise the truck driver appropriately.
As experienced accident lawyers, our law firm will take steps to recreate the events of the accident by evaluating all available evidence, including the "black box" recording device that is found in most late-model large commercial vehicles. Our attorneys will fight to obtain this black box, which often contains detailed evidence about:
When the accident occurred.
How fast the tractor-trailer was driving.
Whether any warning lights were on.
The force of the impact.
Brake usage and the steering angle.
All of this evidence can be useful in establishing whether the driver's actions caused the accident in question and whether some type of vehicle malfunction also contributed to the accident. However, an expert analysis may be required in order for the information contained in the black box to be admissible as evidence in your truck accident case.
Our team of dedicated attorneys fight and win for Floridians.
Driver Negligence
Common causes of road accidents in Sarasota include situations where the vehicle driver was:
Distracted.
Texting.
Speeding, tailgating, or otherwise violating traffic laws.
Overly fatigued.
Driving while using drugs or alcohol.
Improperly trained.
Negligent in failing to adequately secure the vehicle's cargo.
All of these potential causes of road accidents involve negligence claims against the Sarasota truck driver, an employer of the driver, and their insurance companies. If any of these factors led to the accident that caused injuries or damage, the victim may have a rightful claim to compensation and should appoint a qualified personal injury lawyer in Sarasota.
Sarasota truck drivers must follow federal and state regulations, regulations which stipulate how long the driver can be on the road and training requirements that must be satisfied. Accidents can also occur because the driver or owner of the vehicle disobeyed weight limits and height restrictions.
What to Do at the Scene of a Sarasota Truck Accident
There are specific steps you should take after any road accident in Sarasota, including truck accidents.
Check-in – After an accident, the first thing you should do is check for any injuries. If possible, then move into a safe place.
Call for emergency assistance – If necessary, then call for an ambulance to tend to any injuries.
Report the accident – State law in Sarasota requires you to report a road accident that caused substantial property damage or injury to the police within ten days. However, in most cases, someone will call the police to the scene of the accident.
Avoid making any written or oral statements to police officers – If you are suspected to be at fault for the accident, you are free to decline to make a statement right away. You should contact a criminal defense attorney in Sarasota, FL before you make a statement to the police.
Cooperate with testing (or not) – You are free not to take a breath/chemical or field sobriety test. In fact, there is no legal punishment for refusing to participate in a field sobriety test (walk and turn, stand on one leg, horizontal gaze) in Sarasota, FL. But there are consequences for refusing a breath or chemical test. You could be ticketed for non-compliance and have to pay administrative and criminal penalties.
Gather information – Get the name, phone number, and vehicle information of anyone else involved in the incident. Also, gather information from any witnesses, including names and phone numbers. This is especially important if you do not think you were at fault as important information could be missed in the police report.
Take pictures – If you can, take photos of the scene. Your photos should include the vehicles involved in the incident and anything else that could be relevant, such as parked cars or skid marks.
Don't leave the scene – If you believe you are at fault or are under the influence of anything, it might be tempting to leave the scene. However, this could trigger a hit and run claim, which is a felony, especially if someone is injured or property is damaged.
We're Florida's top litigation team with over 75 years of combined experience
The Advantage of Having Legal Representation
Studies show that hiring an attorney increases your chances of getting compensation. In this study, 91% of people with representation received a payout. Furthermore, when you hire The Law Place if you don't win, you don't pay, so you have nothing to lose. Most cases end in settlement, which means they never go to court. This makes life a lot easier for you.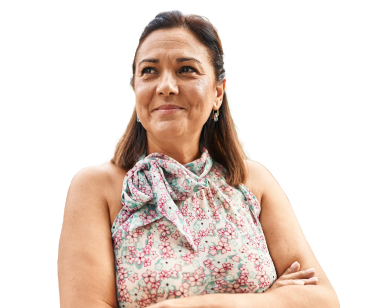 From the initial call to updates on your case status, we are here to get you answers.
How Long do You Have to File a Lawsuit?
In Sarasota, you are bound by Florida's statute of limitations (Florida Statue 95.11). These laws state that you have four years from the date of the accident to make a personal injury claim.
However, the sooner, the better as your attorney will be better able to gather evidence and speak to witnesses. Lawsuits involving prescription drugs can be complex because there are so many parties involved. It is essential to establish fault in order to have a successful medical malpractice claim.
The Importance of Consulting an Experienced Accident Attorney in a Truck Accident Case in Sarasota
At The Law Place in Sarasota, our accident attorneys and personal injury lawyers understand the difficulties that you are facing after serious accidents such as this. Our law firm knows that you may already be facing mounting medical bills and pressure from insurance adjusters to settle your case. Contact a Sarasota attorney at The Law Place for free so that we can help you through this difficult time.
Owners of large vehicle companies employ teams of defense attorneys who begin their investigations immediately after the accident has occurred to limit their liability for damages. Our criminal defense lawyers have a vast amount of experience with truck accidents and will fight for you every step of the way. Our Practice areas cover Sarasota Bradenton, St Petersburg, and the rest of Florida.
Contact an accident attorney at our law firm today for a free consultation. Call us on (941) 444-4444.