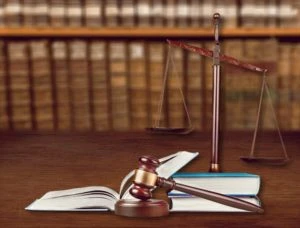 In Fort Myers, FL., the law dictates that as the driver of a vehicle, you are required to stop at the scene of an accident. It is then expected that you are to exchange both contact and insurance information to the other party involved and give aid if you are able.
If you have failed to comply with this, then you may be facing charges of a noncriminal traffic infraction and non-moving violation. If you are also charged with the act of fleeing the scene of an accident, the legal penalties become far more serious. You could be facing felony charges, which can come with long-term prison sentences and hefty fines. The Law Place is ready and willing to fight to protect your right to a fair outcome, with the hopes of keeping your freedom and future intact.
After a free consultation, you will be assigned a highly skilled and dedicated criminal defense attorney. They will fight tirelessly to build you a strong defense, work hard to evaluate your case, and ensure that your journey through the Florida legal system is smooth as they battle to get you the fairest results possible. So, for a free consultation, contact us at The Law Place today at (941) 444-4444.
What are the Penalties for Leaving the Scene of an Accident?
If you have been involved in an accident and failed to remain at the site when serious bodily injury, death, or property damage has occurred, then you may be facing felony charges in the first degree. This is stated under Florida Statute 316.061.
Even if you have been involved in a collision with an unattended vehicle and you then choose to flee the scene of the accident, this is then considered a second-degree misdemeanor and can be punished with up to sixty days in jail and fines of $500. This is according to Florida Statute 316.063.
What if the Accident Occurs Whilst Driving Under the Influence?
A routine DUI is punishable by up to six months in jail, as well as fines as high as $1,000. This is due to routine DUI's being typically recognized as misdemeanors. Your driver's license can also be suspended for up to six months.
But if you flee the scene of a DUI, the potential charges can increase dramatically. If you have fled the scene of a DUI that has resulted in serious injury or death of another party, then you may be facing felony charges.
How Can The Law Place Help?
Facing felony charges for leaving the scene of an accident can be extremely stressful. With the threat of prison terms and the potential damages to both your personal and professional reputation, it can be easy to lose hope. This is why strong legal representation is so important. After a free consultation, The Law Place will provide you a highly skilled and dedicated Fort Myers lawyer who will work to build a strong attorney-client relationship.
Your Fort Myers lawyer will offer strong legal advice as they thoroughly investigate the circumstances of the prosecutor's case against you. They will also look into potential procedural irregularities to ensure there is insufficient evidence to prove the state's case against you. By casting doubt on the evidence, it is possible the charges against could be reduced or dropped entirely.
A The Law Place, every case matters, and so your Fort Myers attorney will work diligently to grant you the peace of mind you deserve as they build your defense. Your attorney will fight to ensure you are granted fair treatment and achieve the best outcome possible for your case.
Can it Be Proved That You Fled the Scene of the Accident?
In Fort Myers, Florida, the state must prove a number of factors in order to convict you of leaving the scene of an accident.
So in order to gain a conviction, the state will seek to gain answers to a number of important questions.
Can you be proven to be the driver behind the wheel of the vehicle involved in the accident that resulted in significant property damage or the death or severe injury of another driver or pedestrian?
Did you render aid/assistance following the accident?
Was it clear to you that you were involved in an accident?
Did you knowingly decide to flee the scene before you had provided any identifying information to the party or before notifying law enforcement?
There must be sufficient evidence in order to prove whether or not these factors occurred in order for you to be convicted of leaving the scene of an accident.
The law place will provide you with a skilled attorney who will look to gather evidence to disprove these allegations, such as contradictory eye witness testimony, CCTV footage, proof that any damage to the other party's vehicle was not incurred prior to the accident, and the list goes on. All of this is vital to ensure that you are treated fairly by the state in their case against you.
What Should You Do if Involved in an Accident?
There are certain duties that you must abide by if you are involved in an accident. These are detailed below.
Stop immediately after the accident has occurred and remain as close to the site of the accident as you can.
If the other party inquires, then you are required to show your driver's license.
Relinquish any identifying information to the party that owns the damaged property or who has become injured as a result of the accident.
When law enforcement arrives, you are to provide your current address, driver's license, and registration.
If the owner of the property damaged in the accident is not on the scene, then you must securely attach a notice with your information and the nature of the accident to the damaged property, or in a place that is easily noticeable. After this, law enforcement must be notified of the accident.
If the accident has resulted in serious bodily injury to another party, then you must make an effort to give reasonable assistance to the other party. This includes making arrangements for the injured party to be taken to the hospital or transporting the injured party to the hospital yourself. If you yourself are not injured, and the injured party is unable to request aid, then you must notify law enforcement immediately.
Call The Law Place Today
Are you facing charges for leaving the scene of an accident in Fort Myers, FL? If the answer is yes, then The Law Place is here to help. With our phones being manned 24 hours a day, seven days a week, your call will always be answered. If you decide to call, you will be offered a free consultation. After this, if you choose to continue, you will be assigned a highly experienced and skilled Fort Myers lawyer. They will look over your case thoroughly and begin to build you the strongest defense possible.
The pressure of a felony charge, coupled with the threat of losing your freedom, can bring a great deal of stress. This nerve-wracking time is made all the worse by the knowledge that if you go to jail, you will lose access to your family, and any dependants will be left without your support. The Law Place can help lessen the stress by building a strong case.
Call The Law place day or night and let us offer you strong legal advice, so we can guide you through the complexities of Florida law. With The Law Place, you can rest assured that you have the best chance at fighting your case and ensuring a fair outcome. So, make sure that you give yourself a real fighting chance in battling your case. For a free consultation, call The Law Place now at (941) 444-4444.