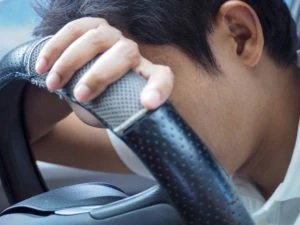 Most commercial truck drivers have to spend full days at the wheel, driving for over 10 hours a day. In the case of long-haul drivers, hours can rise up to 11 hours for several days in a row. As a result, this can increase the risk of serious injury accidents on the road. These trucks can weigh 10,000 to 80,000 pounds, and this only increases the severity of such an accident.
Because of the high levels of risk, any restrictions placed upon commercial truck drivers and the laws surrounding what happens after a crash are significantly more complex than that of a car accident between two normal citizens.
Here at The Law Place, our team of dedicated lawyers knows all the ins and outs of truck accident law in Tampa, Florida. We have experience with dealing with both cases of the motorist, and the victim, so we will be able to advise you on the best course of action to take with your case. The Law Place offers a free consultation of your case during this you will receive free unbiased and honest advice regarding what we think you should do and where you stand in terms of a claim. Our phone lines are open 24/7 for your convenience, so contact us today on (941) 444-4444. A Tampa personal injury attorney is waiting to help.
How a Tampa Truck Accident Lawyer Investigates
The investigation of a Tampa truck accident will entail several different elements.
The very first and arguably most important step is to analyze the state of the tuck post-crash. Every commercial truck should have a black box installed in it. This will provide crucial information on the crash in a similar way to how a plane would. Such an investigation needs to be carried out by a professional, but this can be expensive. For this reason, many firms will use sub-par investigators to save money, but this can seriously jeopardize your claim. When it comes to a settlement, this can have a negative impact on any sum compensated.
Here at The Law Place, in Tampa, Florida, our law firm will only use the best reconstructions and investigators available for your case. We believe in doing things properly so that you can get the compensation you deserve; we will not cut corners just to save money. Our years of experience handling Tampa truck accidents have obtained results that get our client's the justice they deserve and leave them happy in the knowledge they had a supportive personal injury lawyer fighting for them.
We have recovered thousands for our clients involved in a Tampa truck accident, call today for a free case evaluation and consultation with a knowledgeable truck accident attorney. Phone lines are open 24/7.
What Are the Main Causes of Truck Accidents?
The Federal Motor Carrier Safety Administration (FMCSA) releases data on different accident factors yearly. The safety administration also outlines a list of regulations truck companies should adhere to so any deviance from this could be grounds for a claim. According to the data, the top nine factors involved in causing a truck accident are:
Issues with brakes not working, e.g. having worn brake pads or faulty mechanisms. This can then lead to a negligence accusation on the part of the mechanic and/or the truck company who are meant to carry out necessary checks, or the driver if it is their job to check the quality of their brakes.
Prescription drugs causing side effects that can impair the driving ability of the motorist, either known or unknown about.
Rear ending pile-ups that have already happened in the road where the driver doesn't have enough time to brake.
Speeding, this could be other going above the legal limit or faster than conditions allow.
Not being familiar with the route they're driving.
Problems on the road, e.g., potholes, road works, dead or alive animals in the road, or debris.
Drivers attempting to stop for unexpected hazards like pedestrians crossing suddenly or children/animals running into the road.
A lack of concentration.
Fatigue. If a truck driver is fatigued, then they are less able to respond to hazards in the road quickly and responsibly.
No matter the cause of your accident, it is important to seek legal help from an experienced accident attorney, such as those at The Law Place, to ensure you receive any compensation you may deserve, whether you are the driver or the victim.
Semi Driver Fatigue and Its Contribution to Accidents
One of the greatest causes of truck accidents is driver fatigue. Fatigue is the cause of thousands of otherwise avoidable accidents every year in Tampa, FL. To counteract fatigue, there are federal trucking laws, Hours of Service (HOS), which are regulations that govern:
How much time a truck driver can drive a truck in a single period before taking a rest.
How much time a truck driver needs to take off between shifts.
How many hours per week truck drivers are allowed to work.
However, despite these regulations, drivers often lie on their driving logs to increase their hours and earn more money; this is even encouraged by some companies despite it being against the law. It is dangerous to do so as The National Transportation, and Safety Board (NTSB) released data suggesting fatigue influences over 30% of truck accidents.
Common Damages Available Following a Truck Accident
Similar to any other personal injury case, anybody injured through no fault of their own is entitled to seek compensation for any damages they have received. Such examples include:
Medical bills – Any bills that you have to pay after acquiring an injury caused by somebody else. Projected medical bills expected in the future can also be accounted for.
Surgery and other medical costs – If, after your accident, you get surgery or require physio, etc. then the other party will have to pay for these costs.
Nursing home care costs – If the truck accident has caused the victim to have to be moved into a nursing or assisted living home due to their injuries, all costs involved will be claimable through damages.
Loss of wages – For the time that you or your loved one have to spend off work due to the truck accident, you will be able to claim for all lost earnings from this period. Similarly, if you cannot return back to work, you can claim for any future losses of earnings.
Pain and suffering – This involve any physical or mental suffering caused by the truck accident. This is difficult to quantify and translate into monetary compensation, so it is best to hire a personal injury lawyer to claim for such damages.
Loss of enjoyment in life – If you or your loved one can now no longer take part in activities you once enjoyed, such as playing a sport or playing an instrument, after the truck accident, this is an instance of loss of enjoyment. An accident lawyer could calculate this and put forward a claim for you.
Disfigurement and permanent scarring – If you are left permanently disfigured or scarred after a truck accident in Florida, then an accident attorney could calculate compensation for you for this.
Wrongful death – In the unfortunate case, you lose a loved one after a car accident, then you could get damages for loss of consortium or for the funeral expenses. If your loved one passed away in a Tampa truck accident, then a Tampa, Florida, accident attorney could recover damages from the insurance company in a wrongful death lawsuit under Florida Statute 768.21.
Punitive Damages
Punitive damages are awarded in court if the driver acted in the following ways: They have shown a blatant disregard for human safety or/and they caused the damage intentionally. A truck driver will get punitive damages as a punishment in Florida in an effort to discourage such a crime in the future. These fees are usually much higher than a standard liability settlement awarded in Tampa, Florida.
For the best chance at being awarded damages after a car accident in Tampa FL, you should enlist the aid of an experienced accident lawyer who will fight your case, such as those employed at The Law Place.
The Clock is Ticking!
After being involved in a truck accident in Tampa, Florida, it is vital that you consider hiring an experienced truck accident lawyer as soon as possible. There is a statute of limitations in place in Florida per Florida Statute 95.11. This law expresses that you only have four years from the date of the accident to make a claim. Otherwise, it will forever be barred, and you will not be able to get the compensation you may deserve. If a wrongful death lawsuit is to be put forward, you will have 24 months.
It is also important you get medical attention as soon as possible. If two weeks elapse, an insurance company may argue that your injuries must not be serious enough to put a claim forward if you did not seek all the proper medical attention.
Contact The Law Place today for a free consultation if you or a loved one have been involved in any truck accidents in the Tampa area.
Speak to The Law Place today!
The Law Place is not an ordinary law firm, we have established a team of experienced and committed Florida lawyers, each lawyer possesses a wealth of skill and knowledge surrounding Florida law to ensure your case succeeds.
If you are searching for an accident lawyer in Tampa, Florida, then call us today to receive a free consultation whereby we can discuss your case and whether we believe you have a strong claim to go forwards with. Call us on (941) 444-4444; our phone lines are open 24/7.