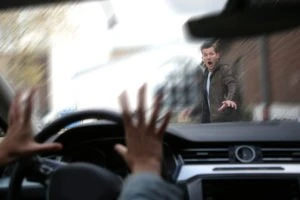 The term "pedestrian accident" refers to a traffic accident where a motor vehicle collides with a pedestrian or where a motor vehicle causes an object to collide with a pedestrian. According to the Florida Department of Highway Safety and Motor Vehicles, more than 700 people die in pedestrian accidents in Florida every year, and ten times more get injured. However, many people do not know that they have the right to compensation for their injuries, damaged belongings, or loss of loved ones.
Have you been involved in a pedestrian accident? Then you could be entitled to certain damages in Florida. At The Law Place, we offer a non-binding, free consultation, which gives victims of pedestrian accidents a chance to figure out their next steps. At our law firm, we understand that any car accident is a very traumatic event, so we work to provide our clients with discreet and sympathetic legal support. Moreover, we believe that our clients deserve justice, so our attorneys do not rest until they achieve the justice you deserve.
Call The Law Place today and schedule a free case evaluation with a skilled personal injury attorney. We are available 24 hours a day, 7 days a week throughout the whole year at (941) 444-4444.
The Most Common Causes of Pedestrian Accidents in Venice, Florida
Generally, a pedestrian accident can be caused either by the driver or by the pedestrian.
Pedestrian Accidents Caused by the Driver
Distracted driving – It is the duty of every driver to pay attention to the traffic since even a short distraction like a text message can lead to fatal consequences.
Speeding – Exceeding the speed limit lowers the driver's chance to stop in time when necessary.
Alcohol or drugs – In Florida, it is prohibited to drive under the influence of alcohol or any other drugs. The legal limit is set by Florida Statute 316.193 to 0.08 or more grams of alcohol per 100 milliliters of blood.
Recklessness – Reckless driving is very dangerous and tends to cause many serious injuries. Some of its characteristics include tailgating, aggressive driving, speeding, or erratic swerving.
Violation of traffic laws – Most car accidents happen because at least one party fails to comply with the traffic rules and regulations of the state or country. This can include running a red light or failure to yield the right of way.
Pedestrian Accidents Caused by the Pedestrian
Jaywalking – If a pedestrian crosses the road outside of the area designated for crossing or ignores the red light, it can cause a traffic accident.
Darting out – When a pedestrian suddenly steps into the road, the driver might not have enough time to react.
Reversing – A pedestrian can also get hit by a reversing car. This usually happens at parking lots where pedestrians do not pay enough attention to the cars, and the environment is generally quite chaotic. If a pedestrian crosses the car's path at a parking lot, it is considered their fault.
If we agree on legal representation, our experienced Venice pedestrian accident lawyers will conduct an exhaustive investigation to determine the exact cause of the accident. This way, they will be able to prove the other party's negligence and build a strong case for you.
Did you find out that you might be partially at fault? Contact us anyway! You might still have the right to a percentage of damages under the comparative fault principle defined by Florida Statute 768.81. Or we could just help you to reach the highest possible compensation from your own insurance company.
Our team of dedicated attorneys fight and win for Floridians.
The Most Common Damages Following a Pedestrian Accident in Venice, Florida
If you sustained some injuries or had your belongings damaged in a pedestrian accident in Florida, you could be entitled to seek compensation for it. The most common damages awarded for pedestrian accidents include:
Medical bills reimbursement – You can get fully or partially reimbursed for any medical expenses related to the injuries you sustained in the accident.
Property damage – Your belongings can get damaged in a pedestrian accident regardless of whether you are the pedestrian or the driver. Either way, you deserve to be compensated for it if the accident was not your fault.
Lost wages – This compensation is designed for a situation when your injuries are bad enough that you cannot perform your job (both in the short and long term), so you start earning less or lose your salary completely.
Pain and suffering – Victims of pedestrian accidents also get often compensated for the pain and suffering they have to endure as a result of their personal injury. These damages are meant as compensation for the emotional distress and the involuntary change of their lifestyle.
Wrongful Death Following a Pedestrian Accident in Venice, Florida
If your loved one died in a car accident or as a result of injuries sustained in it, you might have the right to compensation. Depending on your relationship with the deceased person, your damages under Florida Statute 768.21 could include:
Medical bills for treatment the patient received before they passed away.
Funeral expenses.
Loss of family income, both current and future.
Pain and suffering of the family.
At The Law Place, we understand that no amount of money can bring our loved ones back. However, fair financial compensation can significantly improve your emotional recovery. We also know that the last thing you want to think about after a loved one passes away is filing an insurance claim. And that is why we are here. Contact The Law Place, schedule a free consultation with us, and leave the matter in our hands. We will fight tirelessly to secure the best possible settlement for you.
We're Florida's top litigation team with over 75 years of combined experience
What to Do if You Are Involved in a Pedestrian Accident in Venice, Florida
If you find yourself in a pedestrian accident in Venice, Florida, there is a number of things you should not forget to do in order to secure the best possible outcome. First of all, do not leave the site of the accident and cooperate with law enforcement unless you are taken away in an ambulance. Also, cooperate with the paramedics and let them treat your injuries. And finally, record all evidence as soon as you physically can. This can include taking pictures and videos of the scene with your phone but also recording your own injuries and writing notes of what exactly happened.
After you are released from the scene, you will need to call your insurance company and inform them about the accident. The deadline for doing so depends on the particular terms of your policy, but it is usually 24 hours. However, the important thing is not to provide them with any details before you consult your personal injury lawyer. They might try to devalue your claim based on the details you provide or offer you a quick, low settlement. Your attorney will know how to deal with them so that they do not try these dirty tricks on you.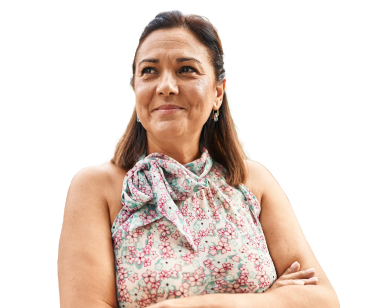 From the initial call to updates on your case status, we are here to get you answers.
Filing a Personal Injury Lawsuit Following a Pedestrian Accident in Venice, Florida
If you cannot reach a settlement in the mediation phase and your attorney believes that you are entitled to higher compensation than offered, you can file a lawsuit. This means that your case will be taken to court, and the total amount of damages will be determined by the jury. This also includes splitting the damages in accordance with Florida's comparative negligence principle, if applicable.
It is also important to point out that the period when you can legally file a lawsuit is limited by the statute of limitations. If your accident was caused by negligence, you have four years to do so. However, be mindful that it can take years before your case is brought to trial in Venice, Florida. That is why we recommend you contact an experienced attorney as soon as possible so that you can initiate the proceedings and still make it within the limit.
Schedule a Free Consultation With The Law Place Today
The Law Place is a professional law firm with more than 75 years of accumulative experience in Florida law. Our attorneys have already handled many successful cases in the area of personal injury, wrongful death, and property damage, so they have the right knowledge and experience to help you with your claim.
We know that auto accidents can be very stressful, especially when they include injury or the loss of a loved one. Therefore, we offer our full legal services to our clients so that they can focus on their recovery. Our lawyers will contact the insurance company as well as the other party on your behalf and will fight to win the best settlement you deserve.
We are also upfront about our fees, so there will be no unpleasant surprises. Our lawyers work on a contingency basis, which basically means that we will not be paid unless we win a settlement for you. We will explain all the details of our pricing system to you during our free consultation. After that, you can decide whether you want to proceed with our representation.
If you have been involved in a pedestrian accident in Venice, Florida, do not hesitate to contact a skilled accidents lawyer. They will help you file a claim for the amount of compensation you deserve for your damages. Find out your options and call us for a free case evaluation at (941) 444-4444. Phone lines are open 24/7.