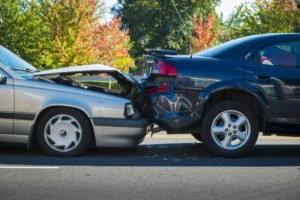 Using rideshare apps is no different than driving yourself in terms of the risk you face. Driving is dangerous, no matter who is behind the wheel. In Clearwater, the risk is even greater. Clearwater and Pinellas County have a higher rate of accidents and related injuries than most of the state, which already is more dangerous than many other states in the US. According to the Florida Highway Safety and Motor Vehicles (FLHSMV), there are over 400,000 accidents per year, with over 200,000 injuries requiring hospitalization and ending in over 3,000 fatalities.
Consult with The Law Place Clearwater and St. Petersburg Uber accident lawyers to find out if you are entitled to additional damages for your rideshare accident. Our attorneys have over 75 years of combined experience and work together on every case. Rideshare accident cases now have established precedents to draw from, and our Clearwater car accident lawyers are ready to help you get the justice you deserve.
Contact us at any time. Our representatives are available 24/7 and are waiting for your call.
Call the Law Place now at 0n (941) 444-4444
What Is Uber/Lyft?
Rideshare apps such as Uber and Lyft are some of the most popular ways to catch a ride nowadays, overtaking established taxi companies in major metropolitan areas across the United States. The convenience and ease of the apps, paired with their relative cheapness, are some of the reasons for their surge in popularity above traditional taxis. Young people, who statistically drive less than their older peers, are especially drawn to them and helped drive this boom in ridesharing.
Using our smartphones as the gateway, Uber and other rideshare apps utilize geotracking to pinpoint the location of a potential fare and match them with a nearby authorized driver. Driver profiles are given to customers as a way of verification once their ride arrives. The apps allow you to travel from point A to B in a licensed vehicle, adding stops if necessary along the way. There are also options to share your ride with strangers, making the trip cheaper at the cost of a longer journey.
Passenger usage rates for Uber or Lyft depend on their availability in areas, with one company or the other dominating certain cities, towns, or counties. This can be due to a number of factors, including reputation, price, and quality of service. A passenger may choose one or the other arbitrarily or with a list of reasons attached to the decision.
Although the apps are extremely similar, they did not originate at the same time and do not afford the same level of ubiquity.
Uber
The idea for the first ridesharing app was thought up by Travis Kalanick and Garrett Camp when they couldn't find a ride in Paris. Launched in 2009 in San Francisco, Uber has skyrocketed to its current status as a global leader in rideshare apps. In 2014 they expanded their business model to include UberPool, where separate riders could share the same car for a cheaper price.
Available in 80 countries and over 900 cities, the company has reached heights that most other companies dream of. In 2015 Uber had facilitated 1 billion rides. In 2019, they reported an annual trip amount of 6.9 billion, largely due to their incredible expansion across the world.
Lyft
Watching the success of Uber, Lyft, and its founders Logan Green and John Zimmer mirrored the company's business model when it was launched in 2012. Uber was already widespread at that point, but there were gaps in the market that Lyft sought to fill. Originally founded as Zimiride, a ridesharing app designed to let people carpool long distances safely, the founding pair eventually sold that part off to focus on Lyft.
Lyft had been lauded by drivers as being fairer in their payments than Uber, even at the cost of a typically cheaper ride. Many drivers transitioned companies due to this, contributing to Lyft's rise in passenger popularity across the US. However, now both apps have similar payment schemes, and many drivers drive for both.
As opposed to Uber, Lyft only operates in the US and Canada, a fact which many argue contributes to their supposed higher quality of service. The company is available in 644 cities in the US and 12 in Canada.
Other Rideshare Apps in Florida
In an effort to compete, many taxi companies have started their own apps to help breach the digital marketplace. Although they haven't reached the same heights of popularity as Uber and Lyft, many customers choose these companies to support local economies or to stick with a trusted driver they've been using for years.
All of these rideshare companies offer an almost identical service to a prospective passenger, and the legalities surrounding them are similar as well. A car accident involving an Uber, Lyft, or other rideshare service will have complex insurance coverage and liability that should be navigated by a qualified accident lawyer. An Uber accident is as serious as any other and requires an equally serious approach to the legal process.
Does Insurance Cover an Uber/Lyft Rideshare Accident?
Florida Statute 627.7407 states all operators of a motor vehicle must be covered by auto insurance that includes personal injury protection (PIP). Uber and Lyft require their drivers to carry personal insurance in addition to the commercial coverage their companies provide.
In the event of a Clearwater Uber accident, their company insurance will cover up to the following:
When the app is turned OFF, the personal insurance of the driver will cover the accident.
When the app is turned ON, but the driver is not on a trip, both the insurance of the driver and the company insurance will cover up to $100,000 for injuries and $25,000 for property damage.
When the app is turned ON, and the driver is on a trip, Uber or Lyft company insurance will cover up to $1 million in liability coverage for the passenger and driver and $1 million in uninsured or underinsured driver coverage.
Is Uber or Lyft Liable for an Accident?
Liability is "a legally enforceable claim on the assets of a business or property of an individual." Proving liability can be a complex and difficult process. If another driver was the cause of the accident, claims could be made against their personal insurance. If your Clearwater or St. Petersburg Uber/Lyft driver is at fault, you as a passenger are not considered a responsible party. As stated above, the company will cover the accident and injuries up to $1 million if you were on an authorized trip through the app.
Consult with a qualified Uber accident attorney to kick start the investigative process and prove driver or company negligence. It is nearly impossible to do this on your own.
What Should I Do If I Am Involved in an Uber or Lyft Accident?
Follow these steps if you are involved in a rideshare accident:
Protect yourself and others – Get yourself into a safe spot if it's possible. Move away from the Uber and try to make sure the driver is safe as well. You have an obligation to protect others if doing so does not jeopardize your own safety. Be aware of any traffic that may pose a danger. If you are seriously injured, try not to move unnecessarily as this may worsen your injuries.
Collect evidence – Gather all the information you can. This includes photos of the accident and your injuries, the make and model of all involved vehicles, the Uber driver and registration info, willing witness names and addresses, weather conditions, and any roadside distractions or hazards. Make sure to also get the police badge numbers of responding officers, as this will allow your attorney to quickly access the case file.
Make a sketch – Make a drawing of the scene and the conditions that led to the crash. A sketch of the highway and the direction of the involved vehicles will provide a valuable perspective in court.
Seek medical aid – Medical teams will arrive at the scene once 911 is called. Make sure your injuries are treated, and you retain medical records from EMT's and hospital staff. You are obligated to ensure your own injuries are treated. You may not be able to claim adequate compensation if they get worse due to inaction.
Talk with an attorney – Once you have completed the previous steps, now is the perfect time to consult qualified Clearwater and St. Petersburg Uber accident attorneys. They will have the resources at their disposal to conduct a thorough investigation and collect any evidence you may have missed.
Sign nothing – Rideshare companies will attempt to legally relieve themselves of guilt by getting you to sign agreements that would benefit them in any potential lawsuit. Consult a qualified Uber accident attorney before agreeing to sign any papers.
Can I Sue Uber or Lyft for Damages?
If your Uber accident resulted in serious injury, you are entitled to sue for pain and suffering damages. The rideshare company will automatically cover injuries and property damage, but will not cover non-economic damages.
Florida abides by what is called "No-Fault law" in regards to all auto accident claims, outlined in Florida Statute 627.7407. By default, insurance providers will bear the burden of cost for car accidents. A driver or passenger involved in a rideshare accident cannot bring a lawsuit against the company unless they have sustained serious injury as a direct result. Once the serious injury threshold has been met, non-economic damages can be claimed in civil court.
Florida Statute 627.737 defines pain and suffering as the mental, emotional, or physical anguish caused by negligent, reckless, or intentional behavior. You are only able to get pain and suffering damages after an Uber accident has breached the threshold of:
Permanent or significant injury.
Loss of mobility or function.
Significant disfigurement or permanent scarring.
Death.
Once these criteria have been met, The Law Place accident attorneys are here to represent you against giant rideshare companies. Contact us quickly to get your investigation started and hold Uber or Lyft accountable for your injuries.
How Are Pain and Suffering Damages Calculated?
There are two main approaches to calculating pain and suffering damages. Typically, an Uber accident lawyer will use the following to find the best settlement for your claim:
Multiplier Method
This method calculates pain and suffering damages by multiplying the total amount of your accident's related expenses on a scale of 1 to 5. Each multiple accounts for a different type of expense, financial loss, or hardship endured.
For example, if your medical bills totaled $12,000 (x1) and you lost $3,000 in wages (x2), your total costs would be $15,000. Your lawyer will argue that you also deserve measured compensation for the anguish you endured due to your injuries (x3), your loss of ability to perform your familial duties (x4), and your diminished enjoyment of life (x5). This would bring your total claims calculation to $75,000. Your lawyer may negotiate for more.
The defendant may fight for less. However, this method provides a valuable benchmark for measuring your potential claim.
Per Diem Method
The per diem, or "per day," method calculates any potential claim by quantifying a set amount of losses accumulated each day after the accident.
Your lawyer may assert that the actions of the reckless driver resulted in costs totaling $400 per day. If you have been unable to work or enjoy your life for a period of 60 days, this will entitle you to a claim of $24,000.
Other Methods
A rideshare company's insurance is under no obligation to use the above two methods when determining damages owed to you. Although they are the most commonly used, there are other ways of calculating pain and suffering.
Insurance companies may especially wish to avoid using these methods because they can result in higher payouts. One way they might decide is by using a precedent-based methodology. For example, if you have suffered a spinal cord injury, an insurer might determine to give you the same benefit owed to a client in a previous case. If they got paid $10,000, you might be paid the same amount, even if your medical bills don't equate.
It is important to have a lawyer on your side when determining the methodology of your injury claim. Legalese is hard to decipher, and an experienced personal injury attorney can help you figure out your best course of action.
Consult The Law Place Rideshare Uber and Lyft Accident Lawyers Today
Have you been involved in a rideshare car accident a passenger? Were you injured? Is Uber telling you to sign papers?
Contact a qualified Clearwater Uber accident attorney at The Law Place today. Our team has extensive experience fighting for our passenger victims of rideshare driver negligence. An Uber or Lyft accident is no laughing matter. Get the financial compensation you deserve.
Schedule your free consultation with a Clearwater Uber accident attorney now. Our lines are open 24/7, and our operators are waiting for your call.
Call The Law Place now on (941) 444-4444.