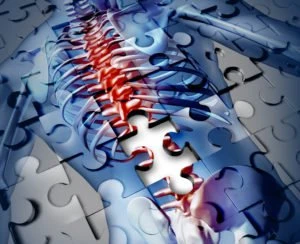 Spinal cord injuries are some of the most dangerous injury types you can sustain. Not only are they incredibly painful, but they also carry the substantial risk of mobility impairment and paralysis to the victim. Statistics from The Miami Project to Cure Paralysis show that, on average, each year sees 17,810 new spinal cord injury cases in America alone.
If you or someone you love has sustained a spinal cord injury in an accidental situation that wasn't your fault, you could be entitled to a large sum of compensation for the injuries, lifestyle alterations, and complications you have suffered as a result. These damages are designed to cover the cost of medical bills, lost wages due to time spent in recovery, pain and suffering, and more. While we understand that, especially with spinal cord injuries, money isn't the only important thing – our legal help can help you work through your recovery without the additional financial strain.
The spinal cord injury lawyers at The Law Place in Port Charlotte have amassed over 75 years of experience between them working personal injury and accident cases similar to yours. We offer all our prospective clients a free consultation at no obligation over the phone, and our lines remain open 24 hours a day, 7 days a week.
All you need to do to get your personal injury case started is contact a spinal cord injury lawyer today by calling us on this contact phone number: (941) 444-4444!
Defining Spinal Cord Injuries
Spinal cord injuries encompass any injury where the victim's backbone is damaged. As mentioned in the introduction, these injuries are especially serious due to their high associated risks of paralysis and mobility impairment.
It is common for spinal injury victims to note losses of feeling or reduced mobility in their body beneath the point where their spinal injury occurred. This is usually an indication of damage to the body's central nervous system. The extent of the mobility damage will vary depending on the severity of the injury and where exactly on the back the spine injury occurred.
It is, however, worth stating that not all spine injury cases result in debilitating and life-altering consequences. It is also possible to simply bruise the spinal cord, which is a painful injury that often requires recovery time in its own right.
No matter what the severity level of your spinal injury, the personal injury lawyers at The Law Place in Port Charlotte, Florida, are here for you. Following your free consultation and free case review, we will get to work building the strongest case possible for your circumstances in order to maximize the compensation you deserve.
Our team of dedicated attorneys fight and win for Floridians.
The Most Common Sources Responsible for Spinal Cord Injuries in Florida
There a number of different ways you could sustain a spinal cord injury due to the fault of someone else.
The most common causes of spinal cord injuries seen by our Port Charlotte, FL, team of injury attorneys are as follows:
Auto accidents – If you are involved in a car accident (or other motor vehicle accident), you will be subject to huge forces and often violent damage. This has caused auto accidents to become the leading cause of American spinal cord injuries, with almost half of the injuries occurring in this manner.
Slips, trips, and falls – Property negligence is a common contributing factor to slip-related spinal cord injuries. These are most dangerous for people over the age of 65, who make up the largest population to suffer from this type of injury source.
The violence of others – Unfortunately, many people suffer from injuries as a result of violent assault by another person. As well as being able to take this person to trial for criminal charges, you can also raise a separate civil lawsuit in order to seek financial compensation. Thanks to the lower burden of proof, this civil lawsuit will be much easier for you to fight than its criminal counterpart.
No matter how your accident occurred, if it was the result of the negligence of another person, you are entitled to claim fair compensation.
The Florida injury law specifics in relation to negligence are outlined in Florida Statute 768.81, whereas the laws regarding property negligence can be found in Florida Statute 768.075.
The Common Consequences of a Florida Spinal Cord Injury
The consequences possible from a spinal cord injury are wide-ranging.
The most common complications seen by our spinal cord injury attorney team in Port Charlotte are as follows:
Paralysis and mobility impairment – A spine injury can easily result in several different severity levels of mobility impairment. Complete and incomplete paralysis is possible, as is tetraplegia (paralysis of the arms, hands, trunk, legs, and pelvis) and paraplegia (complete paralysis of the trunk, legs, and pelvis).
Sensational difficulties – It is possible that a spinal cord injury can impact the way that sensory information reaches the brain. This can cause problems with perceptions of touch and temperature.
Nerve damage – Damage to the nerves in the spinal cord can often cause intense pains, stinging and tingling sensations as a result of damage done to the nerve fibers in the spine. Nerve damage may also express itself as numbness.
Breathing difficulties – A spinal cord injury may also make it difficult to breathe, cause frequent coughing or give you trouble clearing built-up secretions from the lungs.
And even more – E.g., loss of bowel or bladder control or loss of sexual function, desire, sensitivity, and fertility.
We're Florida's top litigation team with over 75 years of combined experience
Do People With an Injured Spine Commonly Recover?
Swelling is a common result of an injured spine, and once this swelling calms down, some injured people are able to regain some level of mobility or benefit from a reduced level of pain. The reduction of this swelling usually takes a number of days, if not weeks.
Unfortunately, for people suffering from serious spine injuries, such as those that cause substantial lost mobility or brain issues, a full recovery is incredibly unlikely.
This is why it is so important to hold those at fault responsible for the legal compensation that you deserve. The best way to do this is through the use of a lawyer from our office.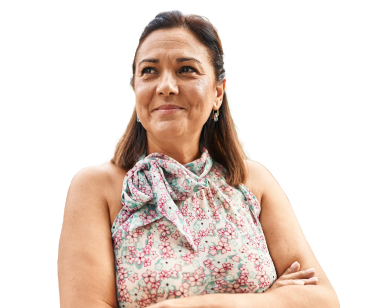 From the initial call to updates on your case status, we are here to get you answers.
When to Visit the Doctor After a Florida Spinal Cord Injury
If you (or someone else, for that matter) are suspected of sustaining a spinal cord injury, you should treat this incredibly seriously. Any failure to follow the correct protocol could result in your injury becoming worse.
The spinal cord injury victim should stay completely still once they are out of the way of danger. Do not attempt to move or encourage the victim to move in any way. Wait for the emergency service professionals to arrive with the correct knowledge and equipment.
Even outside a personal safety standpoint, appropriate medical attention is necessary even to seek compensation. Florida Statute 627.736 states that in order to seek compensation for an injury, that person must have sought medical attention within two weeks of their injury occurring.
What Are the Different Damage Types Available to Spinal Cord Injury Victims Seeking Compensation
There are a number of different types of damage that your spinal cord injury lawyer team can help you to seek. Which of these apply to you will depend on the specifics of your situation and accident injury case.
Depending on the details, our law firm will be able to assist you with one or more of the following:
Reimbursement of medical bills – medical bills are currently the leading cause of bankrupted Americans. If you retain a copy of your bills, your personal injury attorney can fight for you to be reimbursed for the full amount.
Lost wages – medical expenses are not the only way a spinal cord injury case can quickly become expensive. Many employers do not cover the time that an accident victim will need to spend off work to recover. With a copy of your correspondence with your employer, your spinal cord injury attorney can fight for you to be reimbursed for this amount as well.
Pain and suffering – a category of damages well-suited to spinal cord injury cases. These damages consider the length and pain level of the recovery process, as well as any long-term complications that your injury was responsible for. If you have suffered from life-altering complications, it is a good idea to seek a copy of your personal medical history for use by your attorney. This is because it is common for your insurance company to attempt to pass off the consequences of your injury as a pre-existing condition.
The best way for injured clients to find out which damages apply to their case is to contact The Law Place today for a free case evaluation. A member of our spinal cord injury lawyer team will be able to talk you through the specific types of compensation available to you under Florida injury law.
What Is the Average Payout for Clients Raising a Spinal Injury Case?
It is difficult to place an exact average on the payout for these types of cases, as everybody's case and consequences are different.
Generally speaking, the more severe the injury and the complications that have resulted from it, the greater the amount of compensation you can expect.
Your spinal cord injury could be worth anywhere from hundreds of thousands of dollars to a whole million – and it will cost you nothing to find out how much. Simply arrange a free consultation with our law firm.
Furthermore, thanks to our no-win-no-fee contingency model, there will be no risk involved in carrying out your claim. Our law firm will not take any money from you until after your settlement has been finalized, with unsuccessful cases costing absolutely nothing at all.
How Much Time Do You Have to Make a Claim for a Spine Injury in Florida?
All personal injury and accident cases in Florida are covered by the legal constraints of the statute of limitations. As stated in Florida statute 95.11, you have exactly four years (beginning on the exact date of your accident) in which to raise your claim.
However, this does not mean that you should delay. The longer you give your legal team to gather evidence and create the most air-tight case possible, the greater chance you stand at maximizing the amount of compensation you can receive.
Contact The Law Place Today
If you or a loved one have suffered accidents that injured their spine in the last four years, you should seek legal assistance as soon as possible. The right attorney will be able to win you compensation to cover your medical expenses, lost wages, pain, and suffering, and possibly more. The attorney team at The Law Place has a wealth of experience, knowledge, and compassion that we are happy to pour into getting you the compensation you deserve.
The whole process simply starts with a call to our office to arrange a free consultation with one of our attorneys. We will talk you through the process of holding the person at fault for your injury financially responsible and break down exactly how much your claim could be worth.
All our over-the-phone consultations are completely free, come at no obligation, and are entirely covered within the boundaries of the attorney-client relationship of confidentiality. What's more, our no-win-n0-fee system ensures that your claims process is entirely free of risk. The phone lines at our office are operated all day, every day, so that you can use whatever time you can find to give us a call and get yourself on the path towards the financial compensation you deserve for your injuries, complications, and trauma.
For more information and free, impartial legal advice for your specific set of circumstances, all you need to do is call our office on (941) 444-4444!