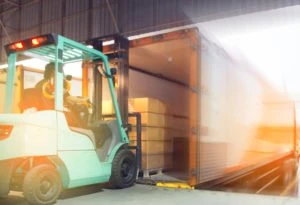 In Florida, there is constantly a danger on the roads that a truck has an unsecured cargo. At any moment, debris, equipment, dirt, trash, and any other possible cargo that a truck carries may fall off a truck and onto the road, or even worse on top of a moving vehicle close to the traveling truck. No matter how fast a driver's reaction time, sometimes the crash of unsecured cargo onto a vehicle is unavoidable. You or a loved one may have been the innocent victim of a truck accident because a truck driver or trucking company failed to secure the loads.
The complex nature of these accidents, often involving commercial trucking companies, can make claiming compensation for your injuries difficult. If you or a loved one has suffered because of a truck accident, you may be seeking legal representation, and we have a truck accident attorney for you. The Law Place law firm in Sarasota has over 75 years of combined experience and has dealt with cases like yours before.
You don't have to suffer alone; our accident lawyers can assist you in winning the compensation and justice that you deserve. Contact us on (941) 444-4444 today in Sarasota, FL, for a free consultation and a chance to talk to a credible accident attorney.
Reasons for Unsecured Loads
There are many reasons why debris or objects may fall off a truck and into the road or onto another vehicle, resulting in an accident. Some of the causes include:
The truck was overloaded beyond the capacity recommended for it.
The trucking company failed to secure the load as required by the industry and safety standards.
The truck driver drove at an unnecessarily high speed causing the load to become unsecured.
The equipment used to secure the load or supplies was faulty or insufficient, causing the unsecured cargo and truck accident.
The truckload failed to get checked at regular intervals during the transportation by drivers.
Regardless of how the load became unsecured, if a load falls off a truck and causes an accident, it is crucial that if you are capable of doing so, take videos and photographs of the scene. This is important as it can act as valuable evidence or proof of your accident and strengthen your claim for compensation. However, the most crucial thing to do in the aftermath of a truck accident if you have been injured is to seek immediate medical attention.
A truck accident attorney at The Law Place may be able to help you win the compensation you deserve for your injuries. Some of the financial losses you may experience include medical bills, loss of employment, future medical expenses, and wrongful death. A personal injury attorney at The Law Place will have a wealth of experience in dealing with cases regarding truck accidents so you will be in the most capable legal hands in Florida. Contact us today to schedule a free consultation.
Our team of dedicated attorneys fight and win for Floridians.
Florida Unsecured Loads Laws
There are statutes in place in Florida to try and clamp down on truck drivers driving on the road with unsecured cargo and causing accidents. Hundreds of Floridians have been injured or killed in recent years as a result of unsecured cargo. The law in Florida is very clear about how non-commercial trucks should be securing their loads. Any driver who violates those obligations can face a fine under $500 and have a duty of community service if they are established to be the negligent party at fault for causing an accident.
Florida Statute 316.520 states that any person who is found breaching the secured load regulations and is consequently involved in an accident causing injury or death can be held liable. They may face a fine or even jail time. It can be difficult in a case about truck accidents to prove what the truck driver's intentions were, but the current lawmakers in Florida are actively trying to enact stricter repercussions to clamp down on this.
It is important to seek the advice of an accident attorney if you have been involved in a truck accident in Florida and The Law Place has a Sarasota personal injury lawyer to help you. We have the experience to take on the insurance companies of truck drivers and trucking companies to ensure you win the justice that you are entitled to for your accidents. Contact us today to schedule a free consultation.
We're here to serve you. Our phones are open 24 hours a day.
Who Is Responsible?
Accidents caused by an unsecured load falling off a truck can be the responsibility of several parties. The driver, the trucking company, and the company charged with the duty of loading the trucks can all potentially be at fault in your case. By seeking the legal help of an attorney at The Law Place, you can ensure that the financial compensation will be sought from each liable party.
The driver of the truck could be at fault as it is ultimately their responsibility for following the rules of the road. Truck drivers have a greater responsibility to drive safely due to the nature of their vehicles being incredibly large. Often drivers suffer from fatigue due to the long hours they must face behind the wheel to earn money, and that can cause their attention to falter, resulting in dangerous driving and the opportunity to topple an unsecured load.
Trucking companies can be at fault for supplying equipment that is faulty or worn out, which results in loads being released onto the road.
A company tasked with the job of securing the cargo onto the truck can also be at fault if it is discovered that they failed to secure the load sufficiently.
It can be difficult knowing who to blame for your accident, but an experienced accident lawyer at The Law Place will be able to effectively investigate your case and establish who is the party at fault in accidents to seek your compensation of which you are entitled to.
We're Florida's top litigation team with over 75 years of combined experience
Talk to a Sarasota Lawyer
Call The Law place today for a free consultation on (941) 444-4444. We have a wealth of experience in dealing with cases similar to yours. The legal representation that we offer may be able to help you win the justice you deserve. You shouldn't have to suffer debilitating and potentially life-changing injuries alone; we are here for you. Contact us today in Sarasota, FL. for a free consultation.