Motorcycle accidents can lead to a great deal of pain and suffering for all those involved. Motorcycles are a common form of transport amongst residents in Fort Myers. Unfortunately, accidents involving these vehicles are quite common in the area and across the State of Florida. According to the National Highway Traffic Safety Administration (NHTSA), motorcycle riders are 28% more likely than other drivers to be involved in a fatal road traffic accident. This is because motorcycles are generally much smaller than the average vehicle on the road and therefore less visible, and motorcycle riders tend not to wear much protection while driving.
Under Florida law, motorists are obliged to have insurance in order to use their vehicles on the roads. However, it is sometimes the case that a driver is not covered by insurance. Without insurance, a motorist is likely to be unable to cover the costs of damages and injuries sustained from the accident. It is sometimes the case that the at-fault party of the accident is uninsured, and therefore claiming compensation without them having an insurance provider can prove difficult.
If you have been involved in a Fort Myers motorcycle accident, it is highly recommendable to seek experienced legal representation. At The Law Place, we have over 75 years of combined experience in cases such as yours and know the best approach to get you the compensation you deserve. Uninsured motorcycle accident cases can often be complex due to the legal technicalities involved. That's why hiring the services of an accident attorney at our law office who understands the complexities of the Florida legal system is essential. Contact us today to schedule a free consultation with one of our top personal injury lawyers and find out how you may be able to receive compensation for your case.
Causes of Motorcycle Accidents in Fort Myers, FL.
There a wide range of causes of motorcycle accidents in Fort Myers, FL. Whether they were caused by the fault of a driver or the environment, motorcycle accidents can lead to devastating consequences for victims. The following list offers some of the most common causes of motorcycles accidents:
Driving under the influence – Driving while under the influence of drugs and/or alcohol can impair your ability to drive safely and responsibly. If intoxicated, a driver can have slower reaction times, experience a lack of concentration, and may have their visual perception affected, which could likely result in a car accident.
Distracted driving – Nowadays, a large number of motor vehicle accidents are caused by the driver being distracted by things such as cell phones, eating and drinking, or the activities of other passengers inside the vehicle.
Weather conditions – While many accidents are at the fault of drivers, some can be caused by adverse weather conditions. The weather in Florida can sometimes be unpredictable and cause dangerous driving conditions. Heavy rain, strong winds, and hail can impair a driver's vision as well as cause debris to fall on the roads, which makes driving safely much more challenging.
Vehicle malfunction – Every driver in Florida owes other road users a duty of care which involves driving safely and maintaining the condition of their vehicle to a certain standard. However, some motorists fail to do this. Vehicle malfunctions, including broken indicators, headlights, and brakes, can all lead to serious accidents if not repaired.
No matter the cause of the collision, if you have been involved in a Fort Myers motorcycle accident, you may be entitled to compensation. If the person at fault was uninsured at the time of the accident, it is crucial that you are represented by an experienced personal injury attorney. Call our law firm today for a free consultation with a motorcycle accident lawyer to receive useful legal advice and support for your case.
Our team of dedicated attorneys fight and win for Floridians.
Common Injuries From a Fort Myers Motorcycle Accident
If you have been involved in a motorcycle accident, it is likely that you have sustained injuries that could be serious. Some injuries that commonly follow a motor vehicle accident include:
Traumatic brain injury.
Soft tissue injuries.
Broken bones.
Cuts and bruises.
Burns and scars.
If you have been injured as a result of your accident, it is possible to claim compensation for your injuries. By examining your medical records, a personal injury lawyer will be able to determine how much you may be entitled to, depending on the seriousness of the injuries you have sustained. At The Law Place, we highly recommend keeping hold of medical bills and documentation so we can use them as evidence to strengthen your case. If you are unsure about what type of evidence to collect, contact our law firm today.
What Are the Insurance Laws in Fort Myers, FL?
Auto accidents are unpredictable. Therefore, it is difficult to prepare for the aftermath of these accidents, which is why being covered by insurance is so important. Florida is a no-fault state, meaning that an individual who wants to file a personal injury claim must first file it through their insurance company.
First and foremost, it is important to note that every motorist is required to have insurance by law. Under the Florida Office of Insurance Regulation (FLOIR), drivers of vehicles with four or more wheels are also required to have personal injury protection (PIP) insurance. Florida law states that a car driver's PIP insurance must be worth $10,000 to cover potential damages as well as a minimum of $10,000 of property damage liability insurance. However, motorcyclists are not required to have this specific type of insurance. Under Florida regulations, you may be able to make a claim even if the at-fault party had no insurance at the time of the accident.
In order to find out if you are covered by an insurance policy, we urge victims to get in contact with an accident attorney. Being involved in a motorcycle accident with an uninsured motorist can cause various problems for seekers of compensation due to the complex insurance laws and dishonest insurance companies. Insurance companies tend to try and avoid paying out large sums of money to their clients, which can make handling a case with them challenging.
Facing an insurance company may seem like a daunting task, which is why we are here to help. Call our law firm today to schedule a free consultation with an accident attorney who can clearly explain the complex insurance laws that surround your case and make the legal process as stress-free as possible.
We're Florida's top litigation team with over 75 years of combined experience
What Damages Can You Claim After an Accident With an Uninsured Motorist?
If you have been involved in a Fort Myers motorcycle accident, you may be eligible to claim compensation for the damages you have sustained. Damages that could be claimed include:
Medical bills – Medical care in Florida can be very expensive, so we understand that victims of accidents are keen to claim compensation to cover these costs.
Lost wages – You may have experienced a loss of income as a result of your accident. Being left unable to work due to an accident can be frustrating and worrisome, as it is likely that you rely on this income to pay for rent, health insurance, and other important expenses.
Pain and suffering – An auto accident can leave victims with physical injuries and psychological problems. Suffering from post-traumatic stress and other psychological issues is all too common with victims of accidents, and this can be claimed for.
Wrongful death – It may be the case that the accident has led to the death of a loved one. The family members of the deceased may be able to claim funeral expenses and lost income as per Florida Statute 768.21.
Call our law firm for a free consultation today. One of our attorneys will be able to calculate how much compensation you may be owed based on the damages you have received due to your accident. If you have been seriously injured as a result of the accident, it is probable that you are owed compensation to help recover from expensive medical bills and lost wages, as well as to compensate for the pain and suffering you may be experiencing.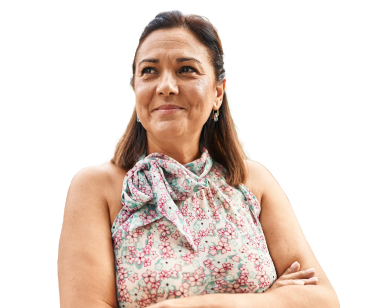 From the initial call to updates on your case status, we are here to get you answers.
How Can an Attorney at The Law Place Help You?
In Fort Myers, all drivers must have insurance. Legal cases in which a driver does not have insurance coverage can be much more complex than those where a driver is covered. Without the support and expertise of professional attorneys at our law office, a claimant will find immense difficulty in getting the compensation they believe they are eligible for.
Under Florida Statue 95.11, a person has four years from the date of the accident to file a personal injury lawsuit. Despite this long time frame, we encourage clients to hire legal representation and file a claim as soon as possible as evidence can often get lost or destroyed soon after an accident occurs.
After a free consultation with a lawyer at The Law Place, our team of qualified attorneys will examine your case in detail to determine what exactly happened during the accident and what the best next step for your case is. After collecting evidence, a lawyer will be able to establish who can be held liable for your accident. In some cases, the uninsured motorist may not be the only at-fault party. Once we have determined liability, our attorneys will then begin negotiations with the legal representatives of the other parties involved in the accident.
At The Law Place, we believe that everyone has the right to fair legal representation no matter their financial situation. Therefore, we operate on a no-win-no-fee basis, meaning you won't have to pay for our services if we are not able to win your case. We also offer a free case evaluation service so that you can have an idea of how our law office operates and what we could win for you before deciding to proceed with us. So, call our office as soon as possible to get any questions you may have answered and put your apprehensions about starting the legal process to rest.
Contact The Law Place Today
More than ever, drivers across Florida find themselves involved and often injured in motorcycle accidents. These accidents can not only lead to serious bodily injuries and financial stress but also legal complications, especially when they involve an uninsured motorist. Dealing with uninsured auto accident cases can be stressful, which is why we take on every part of your case so that you can relax and recover from your accident in peace.
Holding the driver who caused your accident accountable for their negligence is very important to us, so we won't stop fighting your case until you get the justice you and your family deserve. We believe in open communication with our clients, so we'll contact you with any updates on your case as soon as we have them.
Our phone lines are always open, so you can call whenever suits you. Attorneys at our office are available 24 hours a day, every day. So, call us today to schedule a consultation free of charge.