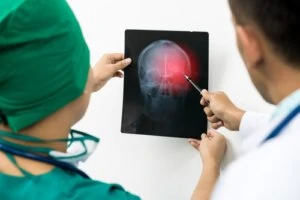 In accordance with Florida law, if you or someone you love is facing a Traumatic Brain Injury (TBI), and it is due to another person or parties negligence, then you are permitted to seek compensation. You should not be responsible for paying for damages caused that was not your fault, and in civil court, you can seek for these to be paid by the responsible party.
We know money is not going to fix everything; a traumatic brain injury can have long-lasting consequences to your way of life and happiness. However, having the right aid, the money to cover your loss of earnings and medical bills, as well as for rehab and house alterations, can ease the burden placed upon you or your family.
The brain is incredibly complex, just like the complexities of a brain injury case, and you will need a skilled and knowledgeable Fort Myers attorney to navigate and understand the law. If you live in the Fort Myers area, you should contact us here at The Law Place.
We can offer some unbiased and clear-headed advice and take the burden off you during this stressful and chaotic times. We want you to be able to get in touch, no matter what day or time it is. That is why our phone lines are always open, so give us a call on (941) 444-4444.
What Is a Traumatic Brain Injury (TBI)?
A traumatic brain injury can come in a wide variety of forms. Ranging from severe brain damage and death to mild concussions, the term includes any injury caused by impact to the skull, neck, or brain. In more serious cases, those who suffer a traumatic brain injury can live the rest of their life with complications. They may need years of therapy, permanent care assistance and may need to make alterations to their houses to accommodate their injury.
Brain injuries are complex, and a range of different forms can lead to a TBI. The definition from the Centers for Disease Control and Prevention (CDC) states that a TBI is "a disruption in the normal function of the brain that can be caused by a bump, blow, or jolt to the head, or penetrating head injury."
A common form of TBI that you may be a lot more familiar with is a concussion. Concussions classify as a mild brain injury. These mild brain injuries usually heal themselves with no complications within a month or so.
When it comes to a severe brain injury, the results can be much worse and much harder to heal, and in certain conditions, they can be fatal.
In data released by the Centers for Disease Control and Prevention, over 2.4 million people are admitted to accident and emergency rooms every single year in the United States with a brain injury. Over three hundred thousand of these visits require the victim to be hospitalized, and sadly nearly 60,000 of these people end up losing their life.
Our team of dedicated attorneys fight and win for Floridians.
What Causes a TBI?
Just like with most classifications of injury, there are a huge number of different situations and causes for a brain injury. The most common cause changes depending on the age group, with slips and falls being the most common for adults over 75, whereas kids under 10 are most likely to suffer from diving into shallow water.
Here in Fort Myers, these are the most common causes we see day today.
Assault and abuse.
Slips, trips, and falls.
Sporting injuries.
Childbirth.
Motor vehicle accidents.
Bicycle accidents.
What Are the Symptoms?
The reason that TBI's can be so deadly is due to the fact that they can go hidden and un-noticed for hours, sometimes days or weeks. This can make them a silent killer, with the victim unaware they are even suffering from an injury.
Children are at high risk of a brain injury due to their still-developing brain and often develop delayed symptoms to the injuries. This can make it a really challenging task for those in charge of looking after children, as well as the doctors diagnosing them.
This is why it is vitally important that parents take special care after their child has bumped their head, no matter how minor it seems.
A minor brain injury like a concussion might cause the following symptoms:
Sudden feelings of nausea.
Headaches that don't get better or that happen regularly.
Neck pain and stiffness.
Tinnitus (ringing in the ears).
Fatigue.
Dizzy spells.
Whereas a more serious traumatic brain injury might show in the following symptoms:
Severe headaches.
Vomiting.
Slurring of the words or slower talking.
Seizures.
Numb limbs or tingling extremities.
Hard to wake up from sleep.
Pupils that are more dilated on one side.
IMPORTANT: If you or a loved one show any symptoms from the first list following a blow to the head, take them to the nearest Fort Myers emergency room as soon as possible. If you show signs from the second list, call 911 immediately. Your survival may depend on it.
We're Florida's top litigation team with over 75 years of combined experience
Long Term Effects of a TBI
Quick and immediate medical attention has the potential to limit the severity of the long-term effects of a traumatic brain injury, but unfortunately, for many, those who suffer the more severe forms of TBI will have to adapt to life-long changes.
For children and babies, a common form of TBI occurs during childbirth. Many parents and doctors don't even notice that a child has suffered a brain injury during childbirth until it is obvious that the baby is not meeting the usual milestones at the right time during their development.
The most common long-term side effects of a TBI, as laid out by the CDC are:
Problems with emotions such as aggression, anxiety, and depression.
Inability to express themselves or comprehend others.
Equilibrium and balance issues, such as vertigo and dizziness.
Mental ability problems, such as amnesia and logical reasoning.
A warped sense of taste, smell, hearing, touch, or sight.
Coma or permanent vegititve state (PVS).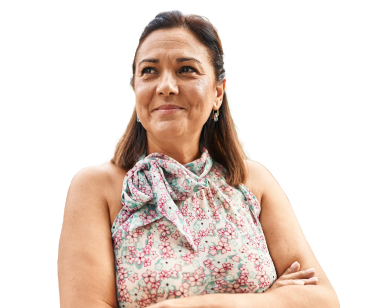 From the initial call to updates on your case status, we are here to get you answers.
The Process to Seek Compensation for a TBI in Fort Myers, Florida
The process of seeking compensation for your damages following a TBI in Fort Myers will depend on the situation. With so many traumatic brain injury incidents happening due to a motor vehicle, your first port of call may be to recover your damages from your mandatory Personal Injury Protection (PIP) insurance in line with Florida Statute 627.736. This is because of Florida Statute 627.7407, which states that Florida is a no-fault state, meaning that in the event of a motor accident, you claim from your own insurance carrier first.
Due to the complexity of most traumatic brain injuries, long hospital stays and expensive surgeries are likely, as are long term treatments and rehabilitation. This means that these fees very quickly add up and easily overtake the policy limits for most people's PIP insurance. As soon as you cross this threshold, you will have to look to seek compensation from the other parties' insurance. This is where a skilled personal injury attorney becomes a vital ally.
Your personal injury attorney will look to seek a settlement outside of court to begin with. They will do this by calculating your damages, loss of earnings past and future, and by examining your medical bills. They will then put this settlement figure to the other insurance company in the hopes of an out of court settlement. If this does not happen, a lawsuit may be opened, and through this lawsuit, your personal injury attorney will seek compensation for the following damages:
Mental anguish and loss of quality of life.
Pain and suffering.
Loss of future wages if a TBI leads to permanent disability that hampers your potential to work.
Any alterations to the house or car and any aids for walking or living, such as wheelchairs or walkers and special technology.
Costs of rehabilitation to help TBI victims repair and recover their functions after a brain injury.
Future medical costs that require life-long treatment and care.
Immediate medical costs, such as ambulance fees, hospital stays, surgeries, scans, and treatments.
If the worst has happened and you are dealing with the death of a loved one after an accident in the Fort Myers area, you may be entitled to seek compensation from the party responsible. This will depend on your relationship to the deceased.
The best thing you can do is give us a call here at The Law Place. We understand that for those just entering the process, there is a wealth of bad information out there. With a free consultation from ourselves, we can give you clear, unbiased legal advice regarding your case. This should take some of the stress off your shoulders during this traumatic time.
Do I Need a Lawyer to File for Compensation After a TBI in Fort Myers?
During the initial stress and chaos following most brain injuries, and the worry of the quickly rising costs, you may be hesitant to contact a personal injury lawyer due to the worry of the additional cost. An injury lawyer will dramatically increase your chances of a successful case, however, and not only that, you will most likely receive a much higher payout with a personal injury lawyer behind you. This payout is often much higher than the additional costs of hiring a personal injury lawyer.
This is not to say that you cannot seek compensation with a head injury lawyer; however, it is indeed possible. It doesn't just come down to money, though, and a head injury lawyer will take a lot of the stress from your shoulders. They will do the liaising with insurance companies, they will do the paperwork, and they will arrange for you to get the best possible help following your head injury.
Call The Law Place Today
Here at The Law Place, we know what you are going through. We have dealt with numerous cases just like yours in the Fort Myers area and dealt with them first hand. We know how stressful it can be and how difficult it may seem for you in your current situation. We are here to help; our team of head injury lawyers know the intricacies of Florida and Fort Myers law and will be able to give you the best possible fighting chance at a fair and reasonable compensation figure.
Our phone lines are always open, so call us, no matter the time on (941) 444-4444.