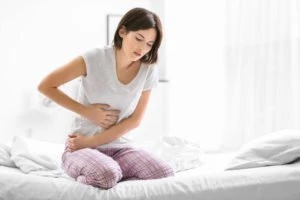 Birth control is widely used and is assumed by many to be safe. However, an outdated type of intrauterine contraceptive device, called Mirena IUD, has caused many women to face serious consequences.
Created by Bayer Healthcare Pharmaceuticals Inc., the Mirena IUD  is a popular birth control device for many women. However, over recent years, the contraceptive Mirena IUD has been recognized as causing severe health issues for some women and awful side effects, such as pelvic inflammatory disease, ectopic pregnancies, and in some extreme cases, infertility.
If you have been prescribed Merina IUD and have experienced any severe effects, then you should want to seek legal advice for your suffering. You will need the help of an expert lawyer from an accomplished law firm to go through your options with you and look into what you could be entitled to.
Here at The Law Place, our injury attorneys will listen to your experiences and work tirelessly to give you the settlement you deserve. After enduring such bad experiences from an FDA-approved pharmaceutical device, you have probably already been through enough unnecessary anxiety. That's why The Law Place is here to manage your case for you. Our attorneys are easy to talk to, trustworthy, trained in all areas of the law, and with over seventy-five years of combined experience, there isn't a case that we cannot work for you.
Please don't hesitate to contact us today for a free consultation at (941) 444-4444.
What Is Mirena IUD?
Approved by the Food and Drug Association (FDA) in 2000, the Mirena IUD was manufactured by Bayer Healthcare Pharmaceuticals Inc. It is a small T-shaped intrauterine contraceptive device, which means it works by being inserted into the uterus. The Mirena IUD releases a type of hormone called levonorgestrel into the body, which causes the mucus in the cervix to thicken, preventing sperm from reaching the egg.
Mirena is considered a great choice for many because it lasts for up to 5 years, and unlike birth control pills, you don't have to remember to take anything every day. Mirena has also been prescribed to women to treat heavy periods and severe period pains, often making them significantly lighter and, in some cases, stopping them altogether. It is easy to see why women might decide on Mirena as their birth control of choice despite many different contraceptives being available.
Potential Side Effects of Taking Mirena IUD
The contraceptive Mirena IUD has been known in the past to cause harm to women. Unaware of the possible side effects, many still choose the Mirena IUD as contraception. The potential impacts of Mirena can be hazardous and leave the patient with severe pain and suffering.
Some common Mirena side effects are:
Pelvic inflammatory disease

, which can lead to vaginal bleeding, scarring of the fallopian tubes, and can even result in permanent damage to the reproductive system, eventually causing infertility.
A pregnancy that could lead to complications for the baby or even result in a miscarriage.
Ectopic pregnancy, which is when the baby grows outside of the womb and can be life-threatening for both the woman and baby
Irregular and unpredictable periods, blood clots, or spotting
Damage to internal organs on insertion, including uterine perforation, organ perforation, or even perforation to the abdominal cavity. This can be life-threatening
Migration of the IUD after insertion, causing damage to organs, which could then lead to you needing surgery to remove the device
Not all will experience such serious effects of Mirena; some will encounter much less dangerous side effects such as:
Breast tenderness.
Headaches.
Mood swings.
Dizziness or nausea.
Puffiness or swelling.
If you have ever experienced any of the side effects listed above, then The Law Place believes you deserve justice for your suffering, and we want to work your case for you. We are available to listen to your case anytime.
Cases of Mirena IUD Compensation Claims
Everett-Carey vs. Bayer case
Shortly after receiving the Mirena IUD implant, Katrina Everett-Carey was diagnosed with pseudotumor cerebri, the symptoms of which are similar to those of a brain tumor. She experienced uncomfortable side effects, headaches, and blurry vision. She filed a lawsuit against Bayer, stating that they failed to test Mirena before placing it on the public market properly.
Johnson vs. Bayer case
Desaree Nicole Lee Johnson filed a lawsuit against Bayer Pharmaceuticals Inc. when the intrauterine device was knocked out of position and caused tears to her uterus's lining. Once having the contraceptive device removed, she became pregnant, only to later have a miscarriage. A short time after these traumatic events, her doctor concluded that Mrs. Johnson was now infertile as a result of Mirena.
What Could I Be Entitled to?
If you have been unfortunate enough to have sustained any of the terrible side effects or injuries associated with Mirena IUD, then you could be entitled to compensation. With Bayer currently trying to reach a settlement of $12 million for the health issues caused to lots of women, and the number of lawsuits currently raised against them, you stand a reasonable chance at receiving compensation.
There are women everywhere who, at the minute, want Bayer to pay for the health issues they have caused many women. It is completely outrageous to think that women who just wanted safe contraception and put their faith in FDA-approved contraception but ended up with such terrible side effects.
Although we cannot guarantee you complete financial compensation, we promise to try our very best to accomplish the outcome that you want for your case. The Law Place is confident in our ability to stand in court for you against a judge and a jury.
How Can The Law Place Help You?
If you have suffered any serious side effects of the Mirena IUD contraceptive, you will need the assistance of a capable lawyer from a well-known and established law firm to represent you and fight for your claim.
We know how much stress and trauma you might have already been through. Still, by coming forward against a well-known pharmaceutical device, you could potentially save many other women from facing the same horrible health issues due to the Mirena IUD.
With some of Florida's best lawyers on our team, there isn't a case that is too tough for us. We will take the time to listen to the details of your case and work tirelessly on your behalf so that you can rest assured that your case is in safe hands.
Contact Us Today for Free
Our North Port personal injury lawyers will fight for your case for you, putting all of their experience and knowledge to use to gain the justice you deserve. Not only are we here to discuss your case with you 24 hours a day, 7 days a week, but we care about the outcome of our clients. We understand the stress and frustration you may be feeling if you have suffered effects from the Mirena IUD and have not yet achieved justice.
You are welcome to contact The Law Place anytime at no cost. You will also receive a free consultation upon calling. This free case evaluation will give you a chance to ask us any questions that you may have and will allow us to explain the legal process.
Our attorneys are highly experienced in many practice areas, including personal injury lawsuits, and are very familiar with the different aspects of Florida. Don't hesitate to contact us anytime; our attorneys are always available to answer any questions that may arise. We look forward to your call.
Call us on (941) 444-4444. There is always somebody here to listen to your case.