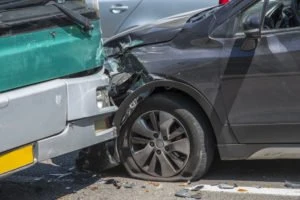 Buses should be one of the safest ways to travel; they are required to take precautions to keep passengers safe. However, where buses are involved in road accidents, it results in an immense amount of harm. Buses often do not have seatbelts, and passengers are not provided with airbags, therefore when bus accidents do occur, there is little to protect people from severe injuries.
If you or a member of your family has sustained injuries in a bus accident, whether you were the passenger, driver, or pedestrian, you may be entitled to compensation. The Law Place has a team of dedicated Clearwater personal injury lawyers with a wealth of experience dealing with car and bus accidents in Florida.
Contact us today for a free consultation, where we will assess whether we believe you have a valid claim. We give you the opportunity to ask any questions and get a good understanding of how the process works before you need to commit to representation from an accident attorney.
Our phone lines are open 24 hours a day, seven days a week, so call us now on (941) 444-4444.
Typical Causes of Bus Accidents
Bus accidents can have a huge impact on people's lives, both emotionally and physically. These types of accidents are particularly traumatic as they involve a lot of people and a large vehicle. You shouldn't face the aftermath alone, a bus accident lawyer will be there to offer support, and help you to rebuild your life.
Buses and bus drivers can run into the same problems that can cause a car accident. Such as:
Distracted driving, such as looking at a phone.
Fatigued driving.
Hazardous weather conditions.
Driving under the influence (DUI).
Disobeying traffic laws.
Our team of dedicated attorneys fight and win for Floridians.
Establishing Who Is to Blame in Clearwater, FL
The first priority for a bus accident lawyer in Clearwater will be to establish who was at fault for the accident so that your claim can be pushed forward. They will gather evidence and investigate the incident.
Usually, the fault lies with one of the following parties:
The bus driver – The bus driver can make all of the same mistakes that a regular driver could make. They may have acted on poor judgment, or they may have been fatigued.
The bus manufacturer – The bus could have been built with defective parts, resulting in a malfunction.
The company – The bus company may have failed to adequately maintain buses or trained drivers.
A reckless driver –A third party driver may have caused the accident, often buses are left less damaged than the other car, but sometimes buses may try to swerve out the way of a hazard, which may lead to more damage.
Even if you were partially at fault for the accident, you might still be entitled to compensation. This is because, under Florida Statute 768.81, Florida runs under a comparative fault system. Furthermore, you may not initially have all of the facts of your case. You may be unaware of a vehicle defect or another driver being distracted. Contact a personal injury lawyer at The Law Place so that we can advise.
Possible Injuries Suffered
Buses are very large vehicles, which means that any accidents that they are involved in are likely to be much more damaging than typical car accidents, especially for people in a small vehicle.
Injuries vary widely, they could be minor such as broken bones or cuts, or they could be much more serious, including life-long conditions or even death. Some common examples include:
Brain damage.
Spinal cord injuries.
Burns.
Amputation.
We're Florida's top litigation team with over 75 years of combined experience
How a Bus Accident Attorney Can Help in Clearwater, FL
Bus accidents often involve various insurance companies, all with their own agenda. This can make your claim complex. A bus accident attorney will act as your advocate and will be there to support you every step of the way.
They will explain everything to you in full and give you the opportunity to ask any questions before you commit to representation.
They will personally interview witnesses from the accident and document their accounts, which can be used as evidence.
They will obtain the police report.
They will talk to the insurance companies from all parties involves, so you don't need to worry about saying anything to jeopardize your claim.
If needed, they will hire trusted investigators to take pictures of the accident scene.
If your case goes to court, then they will be ready to represent you.
They will fight for maximum compensation.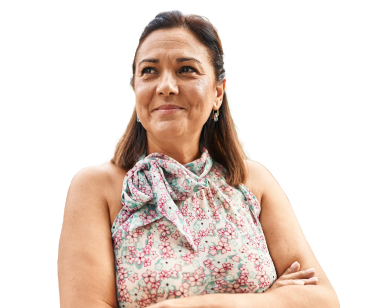 From the initial call to updates on your case status, we are here to get you answers.
The Importance of Acting Quickly After a Bus Accident in Clearwater, FL
Florida Statue 95.11 indicates that the statute of limitations gives you four years to make a claim based on negligence. However, in the case of a government-owned bus, the time frame might be shorter.
However, the reason why you should act quickly after a bus accident in Clearwater, is that the sooner you act, the better your lawyer will be able to gather evidence. There may be CCTV footage that gets deleted, witnesses whose memories fade, and motor vehicle damage that is repaired.
When you speak to a personal injury lawyer, they will advise you on the best first steps in order to ensure that your case is kept strong. In fact, we advise that you phone for a free consultation before you speak to your insurance company.
Speaking to Insurance Companies in Clearwater, FL
You are required to inform your insurance company of an accident. Even if you were not in your own vehicle at the time, if you own a vehicle, you may still be able to make a claim with your own insurance company, but only if you inform them in time. Your policy will tell you how long you have to do this, but it is usually around 24 hours.
However, you should be mindful that insurance companies are big business, whose goal is profit. Therefore, when speaking to them, you should stick to the facts of your case and nothing more. Some insurance adjusters can be manipulative and encourage you to say things such as 'you feel ok' or admit fault in some way.
That is why we advise that you speak to a personal injury lawyer for a free consultation at The Law Place first.
Following a bus accident in Clearwater, it is also common for the bus company insurer to contact you. If the bus driver or the company were at fault, then they will be eager to offer you a quick settlement. They hope that you will accept the settlement, which is usually much lower then what you deserve, so that you will waiver your right to fight for more.
When you have a bus accident lawyer on your side, they will handle negotiating with insurance companies. They will determine what they think your case is worth and will make sure that you are happy with the eventual settlement. Often you will be offered more as soon as they find out that you have a lawyer on your side.
If an agreed settlement cannot be reached, then your case may go to court. At The Law Place, we will be ready for a legal battle. We have won cases like yours in the courtroom before, and we know how to prepare to take on large insurance and bus companies.
Florida's Personal Injury Protection (PIP) Laws
If you were a passenger in a bus accident, then you may have suffered severe injuries. There are often no seatbelts, airbags, or other safety protection in buses. Therefore, you may have been thrown around the bus. This could be leaving you feeling alone and scared about how you will manage.
Some people do not initially realize that they may already be covered for their injuries. In accordance with Florida Statute 627.7407, Florida is a no-fault state. This means that if you own a motor vehicle in Florida, then you may be covered by your own insurance company, no matter the fault of the accident, even if you were a passenger.
Under Florida Statute 627.736, if you own a motor vehicle in Florida, then you are required to carry a minimum Personal Injury Protection (PIP) of $10,000 to cover any injuries suffered. Therefore, if you have an insured vehicle, then your medical bills may be covered. However, note that under Florida's PIP laws, you have 14 days to seek medical assistance if you want to make a claim.
However, even in Clearwater, where many bus accident victims carry PIP coverage with their own insurance company, it rarely covers all of the costs. Because of the nature of bus accidents, the coverage rarely covers all of the damages. Therefore, accident victims and their families may still be entitled to claim compensation from the at-fault party.
How Much Will a Bus Accident Lawyer Cost Me?
All of our Clearwater bus accident lawyers work on a contingency basis, which means that our fee is deducted as a percentage of your settlement. All contingency work is monitored by the State Bar Associations; they set regulations for attorneys and ensure that they charge fairly.
In your free consultation, we will advise whether we think you have a case. If we think you do and you need more information, we will arrange a more in-depth meeting. In this case review, we will explain our fee structure and answer any questions that you have. After this, you can decide whether to continue with representation or not.
Contact One of Our Personal Injury Lawyers Today
If you have been in a bus accident that wasn't your fault that has resulted in injuries, then you should be entitled to compensation. Contact us today for a free consultation, and we will determine whether we think you have a valid claim.
At The Law Place, our law firm has over 75 years of combined experience dealing with accidents like yours. We are set apart from other law firms because we evaluate your case as a team so that you can benefit from our combined knowledge.
When you agree to representation, we will take over the investigations and fight for your right to compensation, so you can take time to recover.
Contact us now on (941) 444-4444.