If you or a loved one has suffered a traumatic brain injury (TBI) in Florida, you understand the devastating impact it can have on your life. Your world is turned upside down, and the physical, emotional, and financial toll can be overwhelming. You're likely grappling with medical treatments, memory loss, and mounting medical bills. During this challenging time, you need a trusted guide and advocate to help navigate the complicated legal landscape. This is where we come in.
We are The Law Place, a reputable law firm specializing in traumatic brain injuries in Florida. Our dedicated team of personal injury attorneys is well-versed in the intricacies of brain injury cases, advocating relentlessly for victims who have endured such life-altering experiences. Our purpose? To help you seek the compensation you deserve and guide you towards a path of recovery.
Throughout this article, we aim to shed light on critical aspects of TBI cases in Florida. We'll delve into what constitutes a traumatic brain injury, its potential causes, signs and symptoms to look out for, and the vital role an experienced Florida traumatic brain injury lawyer plays in your journey towards justice.
Our ultimate goal is to provide you with valuable insights and help you understand why choosing the right legal representation can significantly influence the outcome of your TBI case. If you've been involved in a car accident, suffered a violent blow or penetrating head injury leading to a TBI, or are dealing with the repercussions of someone else's negligence, remember that you are not alone. We are here to help, providing unwavering support and the legal expertise you need to navigate this complex process.
The Law Place – Speak to a Florida Traumatic Brain Injury TBI Lawyer Today!
Here at The Law Place, we work with victims of personal injury accidents. We do this on a contingency fee basis, allowing us to work on behalf of victims without the fear of financial consequences. If we cant win your case, you don't pay us a penny.
We offer a free consultation and evaluation to all clients, new and old alike. This gives you the space to ask the important questions that you need to ask and to receive some immediate legal advice.
Call us today at (941) 444-4444.
Our team of dedicated attorneys fight and win for Floridians.
What Is a Traumatic Brain Injury?
A traumatic brain injury (TBI), as defined by medical professionals, occurs when an external force, such as a violent blow or a penetrating injury, disrupts the normal function of the brain. This could occur as a result of a car crash, a slip and fall accident, a sports accident, or any other incident that impacts the head. The severity of a TBI can range from a mild concussion to serious injuries that can lead to long-term complications or even death.
When the brain experiences a violent impact, the brain tissue can bruise, tear, or swell. This can lead to a range of cognitive impairments and other symptoms that vary significantly depending on the injury's location and severity. Some individuals may lose consciousness, experience memory loss, or suffer from changes in mental status. In severe cases, TBI can result in permanent damage to the central nervous system, leading to long-term disabilities or chronic conditions.
Even more concerning, TBIs can be "silent injuries." That means they might not exhibit immediate signs, and symptoms may only manifest over time. This is why it's crucial to seek immediate medical treatment following any accident involving a blow to the head. The sooner you receive proper medical attention, the better your chances are of mitigating potential complications. In our next section, we will explore more about the potential causes of these devastating brain injuries in Florida.
Potential Causes of Brain Injuries After a Florida Accident
Accidents causing traumatic brain injuries (TBIs) are, unfortunately, quite prevalent in Florida. These severe injuries can result from a multitude of incidents, each with its unique circumstances and potential for harm. While any accident involving a blow to the head can potentially lead to a TBI, certain scenarios pose a higher risk.
Car Accidents
Car accidents, including those involving both passenger vehicles and commercial trucks, are one of the leading causes of TBIs. In a car crash, occupants can suffer a violent blow to the head from colliding with the steering wheel, dashboard, windows, or other parts of the vehicle. The force of the impact, especially at high speeds, can cause the brain to collide with the inside of the skull, resulting in injury.
Other Motor Vehicle Accidents
Motor vehicle accidents encompass more than just car accidents. They also include motorcycle accidents, bicycle accidents, and pedestrian accidents. Motorcyclists, bicyclists, and pedestrians are particularly vulnerable to TBIs due to the lack of protection around them. In these situations, even a helmet can only provide limited protection against a serious accident.
Violent Blows
A TBI can also result from a violent blow to the head, which can happen in various situations, such as sports accidents, falls, or physical assault. For example, an athlete may suffer a TBI during a contact sport like football or boxing. Similarly, a slip and fall accident can cause a person to hit their head on a hard surface.
Penetrating Head Injury
Penetrating head injuries occur when an object breaks through the skull and enters the brain. These types of injuries are less common but can be incredibly severe. They can occur in situations such as construction accidents, gunshot wounds, or sharp object accidents.
It's important to remember that the effects of TBIs are not always immediately apparent following an accident. Symptoms might only start appearing days or even weeks later. This makes seeking immediate medical attention crucial, even if you feel fine after an incident. In our next section, we will delve into the symptoms of TBIs to ensure you can recognize them and get the medical treatment you need.
We're Florida's top litigation team with over 75 years of combined experience
Florida Brain Injury Symptoms
A traumatic brain injury (TBI) can manifest in numerous ways, with symptoms ranging from mild to severe and affecting various aspects of a person's life. Recognizing these signs is crucial to ensure immediate medical attention and effective treatment. Here are some common symptoms associated with a TBI:
Cognitive Impairments
TBIs often impact a person's cognitive abilities. This can include difficulties with concentration, attention, memory, and decision-making. You might find it challenging to understand complex concepts, follow conversations, or recall recent events. These cognitive impairments can make day-to-day tasks more challenging and disrupt personal and professional relationships.
Memory Loss
Memory loss is a common symptom of a TBI, particularly issues with short-term memory. You might struggle to remember new information, such as names or phone numbers. In more severe cases, you may also experience periods of lost time or amnesia surrounding the accident.
Changes in Mental Status
Changes in mental status can occur, including confusion, disorientation, or feeling dazed. It might be hard for you to keep track of time or to know where you are. These changes can be disconcerting and can lead to a sense of frustration and helplessness.
Other Symptoms
A TBI can cause a wide range of other symptoms, from physical symptoms like persistent headaches, nausea, fatigue, and sleep disturbances, to emotional and behavioral changes like mood swings, irritability, depression, and anxiety. Sensory symptoms can also occur, including blurry vision, ringing in the ears, or problems with balance.
It's essential to remember that not all symptoms appear immediately after the accident. Some might only become evident days or even weeks later. Therefore, it's crucial to seek immediate medical attention after an accident, even if you initially feel fine.
A medical professional can perform an examination, assess your symptoms, and develop an appropriate treatment plan. Early intervention can significantly improve the prognosis of a TBI and help ensure you get the medical treatment you need.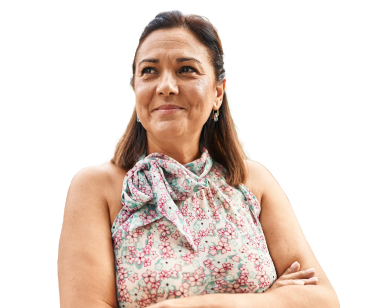 From the initial call to updates on your case status, we are here to get you answers.
Florida Traumatic Brain Injury Lawyers You Can Trust Why Choose Us?
When it comes to handling a traumatic brain injury (TBI) case, it's crucial to have a knowledgeable and trusted legal team by your side. At The Law Place, we bring over 50 years of combined experience to the table. Our seasoned Florida traumatic brain injury lawyers understand the complexities of these cases and can provide the competent, compassionate representation you need during this challenging time.
Our attorneys are recognized for their commitment to excellence, boasting high accolades, including a perfect 10.00 score on AVVO, an attorney rating site that uses a mathematical model to assess a lawyer's background, profile, and ethical standards. A score of 10.0 is considered "Superb" and is the highest possible rating, reflecting our unwavering dedication to providing the best legal services to our clients.
Having a trusted attorney by your side can make a significant difference in the outcome of your TBI claim. Here's how The Law Place can help:
Understand Complex Legalities
A TBI case involves intricate legal processes and regulations, which can be daunting for a layperson to navigate. Our experienced attorneys have an in-depth understanding of Florida law and can help you understand your rights and the legal process.
Gather and Analyze Evidence
Proving negligence in a TBI case requires substantial evidence. We can conduct a thorough investigation, gather critical evidence, collaborate with medical professionals to establish the severity of your injury, and build a strong case on your behalf.
Negotiate with Insurance Companies
Insurance companies often aim to minimize payout. Our skilled lawyers can handle communications with the insurance company, ensuring your interests are protected. We won't shy away from tough negotiations and will fight to ensure you receive the compensation you deserve.
Legal Advice and Support
Apart from the legal assistance, our team can provide emotional support and guidance. We can answer your questions, address your concerns, and keep you informed about the progress of your case. At The Law Place, we believe in maintaining open and honest communication with our clients.
Contingency-Based Fees
We operate on a contingency basis, meaning you only pay us if we win your case. This allows you to seek quality legal representation without worrying about upfront costs.
Remember, time is of the essence in a TBI case. The sooner you reach out to us, the better your chances of building a strong case. So, don't delay – contact The Law Place today. We offer a free initial consultation to discuss your case, understand your needs, and let you know how we can help. Trust us with your case, and let us put our experience and dedication to work for you.
Potential Damages You Can Claim
In a traumatic brain injury case, the potential damages you can claim are comprehensive and fall into two main categories: economic damages and non-economic damages. It's crucial to understand these types of compensation, as they play a pivotal role in ensuring you receive fair monetary compensation for your injuries.
Economic Damages:
These types of damages are quantifiable and cover the financial losses you've incurred due to the injury. They include:
Medical Expenses
These encompass the costs of immediate medical treatment, ongoing medical care, and future medical treatments. Given the serious nature of a traumatic brain injury, the medical bills can quickly pile up. An experienced Florida traumatic brain injury lawyer can help you accurately estimate these costs, including the cost of medical professionals, cognitive and physical therapy, assistive devices, and any necessary home modifications.
Lost Wages
If the brain injury has led to a loss of earnings due to the inability to return to work or reduced earning capacity, these lost wages can be claimed as part of your personal injury claim. This aspect can also cover loss of future earning potential, especially relevant in TBI cases where the injured party may be unable to maintain their previous employment.
Non-economic Damages
Unlike economic damages, non-economic damages are subjective and compensate for the non-financial implications of your injury. These include:
Pain and Suffering
This pertains to the physical pain and emotional distress caused by the injury. Pain and suffering can vary greatly depending on the severity of the injury and the individual's pain threshold.
Loss of Enjoyment of Life
If your injury has affected your ability to enjoy day-to-day activities, hobbies, or experiences that you previously enjoyed, you may be entitled to compensation for the loss of enjoyment of life.
It's important to note that proving these damages requires sufficient evidence, making it crucial to have an experienced Florida traumatic brain injury attorney by your side. At The Law Place, we have the necessary experience to gather the right evidence, work with experts to establish the extent of your injuries, and fight tirelessly to help you seek the maximum compensation you deserve.
Remember, the compensation you might obtain can make a significant difference in managing your injury, covering your medical costs, and improving your quality of life. It's crucial not to navigate these complex issues alone – reach out to our skilled legal team for a free consultation today.
Cost of Hiring a Florida Traumatic Brain Injury Lawyer
Engaging the services of a Florida traumatic brain injury lawyer might seem like an expensive undertaking, particularly when you're facing escalating medical bills and lost wages due to your injury. However, it's essential to understand the pricing structure most personal injury attorneys operate under and the potential return on investment a skilled attorney can provide.
Many personal injury attorneys, including The Law Place, work on a contingency fee basis. This arrangement, governed by Florida law, means that you don't have to pay any upfront costs. Instead, our legal fees are a percentage of the compensation we secure on your behalf. In other words, if we don't win your case, you owe us nothing. This setup allows you access to high-quality legal representation regardless of your financial situation.
We also offer a free initial consultation, during which we review the details of your case, answer your questions, and provide an honest evaluation of your options. This no-obligation consultation allows you to understand your case's potential merits before deciding on legal representation.
Investing in a professional Florida traumatic brain injury lawyer can significantly increase your chance of obtaining maximum compensation. We provide invaluable services such as gathering and analyzing evidence, hiring expert witnesses, negotiating with insurance companies, and representing you in court if necessary. By having our experienced legal team on your side, you can focus on your recovery while we handle the legal complexities of your case.
Ultimately, hiring a Florida traumatic brain injury attorney from The Law Place is not an expenditure but an investment in your future and well-being. By working diligently on your behalf, we aim to ensure the cost of the injury is borne by the at-fault party, not by you. Don't face the aftermath of a traumatic brain injury alone – reach out to our dedicated legal team today.
What Should I Do Immediately After an Accident That Could Result in a TBI?
Seek immediate medical attention, even if you feel fine. TBI symptoms can be subtle and may not manifest immediately. A medical professional will conduct necessary examinations and determine if you have suffered a brain injury. They will also provide documentation of your injuries, which is crucial for your claim.
Can I Sue Even if I Was Partially at Fault for the Accident?
Florida operates under a "pure comparative negligence" rule. This means you can still recover damages even if you were partially at fault, but your compensation will be reduced by your percentage of fault. An experienced Florida traumatic brain injury lawyer can help you understand your options.
How Much Can I Expect to Recover in a TBI Claim?
Compensation varies widely, as it depends on factors such as the severity of your injuries, the impact on your life, lost wages, and medical expenses. An experienced attorney can give you a more accurate estimate based on your unique circumstances and help you seek maximum compensation.
What Types of Damages Can I Claim in a TBI Case?
In a TBI case, you can claim both economic and non-economic damages. Economic damages include medical bills, lost wages, and future medical care. Non-economic damages cover pain and suffering, loss of enjoyment of life, and emotional distress. In some cases, punitive damages may also be awarded.
Why Do I Need a Lawyer for a TBI Case?
TBI cases can be complex, requiring medical expertise and an understanding of Florida law. An experienced Florida traumatic brain injury lawyer will handle negotiations with insurance companies, gather evidence, and represent you in court if necessary. They are crucial in helping you obtain fair compensation.
How Can a Florida Brain Injury Lawyer Assist Victims of Serious Brain Injuries?
A Florida brain injury lawyer can offer a range of services tailored to the needs of brain injury victims. From understanding the complexities of Florida traumatic brain injuries to effectively navigating the legal system, they offer vital expertise. They will guide you through your personal injury claims process, gather and analyze all relevant evidence, and negotiate with insurance companies on your behalf. They'll ensure that your brain injury claim is compelling and comprehensive, seeking maximum compensation for the life-changing effects of a serious brain injury.
Can I File a Personal Injury Claim if I Didn't Know I Had a Brain Injury Immediately After the Accident?
Yes, you can. Traumatic brain injuries often have delayed symptoms and might only become apparent some time after the accident. It's crucial to seek medical attention after any significant impact or accident as documentation from medical professionals can prove invaluable for a brain injury claim later. It's always recommended to consult with a Florida brain injury lawyer who can guide you through the legal process to ensure your rights are protected.
Advocating for Brain Injury Victims in Florida
Navigating the aftermath of a traumatic brain injury can be an overwhelming process, filled with countless medical appointments, ongoing medical treatment, and mounting bills. You don't have to face these challenges alone. Florida brain injury attorneys at The Law Place are committed to guiding you through this difficult journey with compassion and expertise.
Our Florida brain injury lawyers understand the profound impact a traumatic brain injury can have on your life. With extensive experience in dealing with complex personal injury cases, we are equipped to fight for the compensation you need and deserve. Whether it's to cover medical expenses, make up for lost wages, or compensate for pain and suffering, our dedicated legal team is ready to help.
At The Law Place, we believe in supporting our clients at every step of the process. We don't just fight for compensation—we strive to help you secure a brighter future. We understand the importance of comprehensive medical treatment for brain injury victims and are committed to seeking the resources necessary for your ongoing care.
If you or a loved one has suffered a brain injury, don't wait. Seeking legal representation promptly can have a significant impact on your case. A Florida brain injury attorney on our team is ready to listen, offer advice, and help you seek compensation for your losses.
You deserve the best representation in your corner. Contact The Law Place today for a free consultation and take the first step towards securing your future.
Call us at (941) 444-4444.