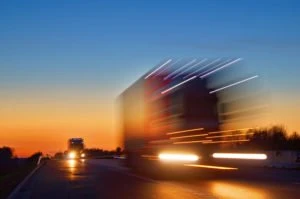 The roads in Port Charlotte and throughout Florida are known for being dangerous places to drive due to the high number of accidents that happen every year. When truck accidents happen, there is a huge risk of those involved being seriously injured or even being killed. This is particularly the case when a large truck collides with a car as trucks are much heavier and larger in size.
When a truck driver is speeding, they increase the risk of a collision happening substantially. This is because their ability to control or stop the vehicle is hindered when driving at high speed. If you or a loved one has been involved in a truck accident in Port Charlotte as a result of a speeding truck and suffered injuries or damage to your property as a result, you should seek legal assistance as soon as possible.
Here at The Law Place, we have over 75 years of combined experience in multiple practice areas, including many truck accident cases. Our team of attorneys is experienced in managing cases like yours, and we have built up a strong attorney-client relationship through our many years of achieving great results. We offer a free consultation where you can speak with a truck accident attorney from our law firm with no strings attached. They can advise you on whether you have a valid claim and if so, can help you fight for compensation for your Port Charlotte truck accident.
Contact us today to schedule a free consultation at (941) 444-4444. Our lines are open 24 hours a day, 7 days a week, for your convenience.
Common Causes of Truck Accidents in Port Charlotte, FL.
There are a number of reasons why a truck or car accident may happen on the roads of Florida. A list of the most common causes of truck accidents has been provided by The Federal Motor Carrier Safety Administration. They found that the majority of truck accidents are caused by driver-related issues, which can include:
Non-performance – This is when an individual is impaired while driving. Examples of non-performance could include when a truck driver is sleeping behind the wheel or when they have suffered a stroke or heart attack while driving.
Recognition – This includes when drivers operate a vehicle while distracted or do not pay adequate attention to the road.
Decision – This is when drivers make bad judgment calls by speeding, miscalculation, or driving too close to another vehicle.
Performance – When a person operating a truck exercises bad direction control, overcompensates, or panics.
The study also found that many truck accidents are caused by external factors, including the environment, which can include poor visibility or road conditions, and issues relating to the vehicle, which could include brake failure or worn tires.
Our team of dedicated attorneys fight and win for Floridians.
What Should You Do After a Port Charlotte Truck Accident?
If you witness a truck driver speeding on the roads of Port Charlotte, the first thing you should do is to try and avoid them at all costs to prevent a collision from happening. However, this is not always possible, and if you end up in a commercial truck accident, you should take some steps to ensure your safety.
Firstly, you should get off the road if possible and try and get behind the traffic barrier. Once you get to safety, you should assess whether you have suffered any injuries and, if so, try to seek medical assistance. If others are injured, and you are able to help them, you should also provide them with assistance. Once you have done this, you should call the emergency services.
It is important that you collect as much evidence as possible from the truck accident scene, as it will be of great help to your truck accident lawyer when they are making a personal injury claim for you. Some evidence you can collect from the scene includes:
Photos of the scene, including the vehicles involved, the condition of the road, and weather conditions.
Details of the truck involved, the driver's personal details, and details of the trucking company.
The personal details of witnesses to the scene, including their witness accounts, if possible.
The details of the law enforcement officer responding to the scene including their badge number and name.
Once you have sought help for any personal injuries you've sustained and have collected all the evidence, your next step should be contacting an accident attorney in Port Charlotte. They can advise you on how to receive compensation by helping you make a personal injury claim.
What Does the Investigation of a Truck Accident Look Like?
One of the most important aspects of investigating a trucking accident in Port Charlotte is obtaining the data recorder known as the "black box," which is contained within most modern trucks in Florida. This device is extremely important for the investigation of truck accidents as it logs important data from the time of the collision, including the speed of the driver, whether the driver braked on time, and what the vehicle was generally doing at the time of the accident and before the collision happened.
Truck accident attorneys can use this black box to determine whether the driver was speeding at the time of the collision and if they acted negligently. However, it is important that you contact an accident attorney as soon as possible following your Port Charlotte truck accident as it is common for truck drivers and trucking companies to try and destroy or wipe the evidence from the black box in order to prevent the driver and trucking company from being found liable.
Experienced accident attorneys will also further investigate the scene of the commercial trucking accident by speaking with witnesses, examining police reports, and collecting evidence from the scene, including pictures of the roads and of the traffic signs in the area. Additionally, they will take over all communication with the trucking company and insurance company of the driver in order to prevent them from devaluing your claim and establishing liability on your part.
We're Florida's top litigation team with over 75 years of combined experience
Liability for a Speeding Truck Accident
Florida Statute 627.7407 provides that Florida is a no-fault state. What this means is that when an auto accident happens, you are required to contact your own insurance company first to receive compensation. In the event that the personal injury or property damage you have sustained goes beyond the limits of your own policy, you can make a claim under the insurance company of the other driver.
The State of Florida also has a system of comparative fault, meaning that if you are found to be liable for the accident in any way, your damages will be reduced. This works on a percentage system, so if you are found to be 20% liable, your compensation will be reduced by 20%. Provided you are found less than 50% liable for the accident, you can make a personal injury claim. It is often the case that a car will sustain more damage in these types of accidents, so it is important that you speak with a lawyer who can try to reduce your percentage of liability for the collision.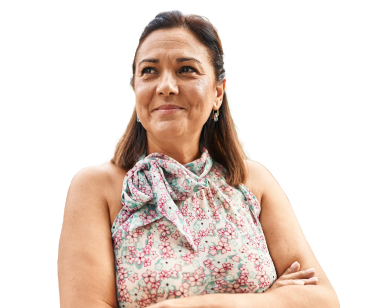 From the initial call to updates on your case status, we are here to get you answers.
Damages for a Port Charlotte Truck Accident
If you have been involved in a truck crash in Port Charlotte resulting from a driver speeding, you can claim damages for any personal injury or property damage you have sustained. Accident lawyers can help you file a claim for the following damages:
Medical bills – If you've suffered injuries as a result of the accident, you can claim any medical bills for hospital appointments, future medical care, and medical bills for life-long injuries.
Lost wages – You can claim lost wages if you have been left unable to work as a result of the accident. This can include any potential future earnings.
Pain and suffering – If you have suffered physical or emotional distress as a result of the accident, you can claim damages in the form of pain and suffering.
Wrongful death – Losing a loved one in an accident is tragic, and no amount of compensation can remedy your pain. Truck accident lawyers can help relieve the financial burden of funeral costs and a loss of income to the family household by filing a wrongful death claim.
Why Immediate Action Is Important Following a Trucking Accident
When a commercial truck collision happens, the most important thing you should do is contact a Florida, personal injury attorney. Florida law requires that you contact your insurance company immediately following an accident. However, insurance companies often use the information you have given them to devalue your claim. This is the same with trucking companies as they will often do everything they can to avoid liability and paying you compensation for any injuries or damage you've sustained.
An attorney can carry out all communication with the trucking company and insurance companies on your behalf to prevent your claim from being devalued. At The Law Place, our lawyers are experienced in managing cases like this, and our firm has built up a great relationship with our clients. Our main priority is ensuring that you do not suffer any further stress following your crash and that you receive the compensation you are owed for your injuries. In your free case evaluation with us, you can receive legal advice prior to speaking with insurance companies so that you are well-advised on what information you should divulge.
Call The Law Place Today
If you or someone you love has been involved in a truck crash in Port Charlotte, Florida, you should call our law firm today. We know that accidents can be extremely stressful, particularly when it involves truck drivers who work for commercial trucking companies. Our priority is ensuring that you are adequately compensated for any injuries you have suffered as a result of the collision.
Our law firm offers a free case evaluation where you can speak to a lawyer near you regarding your case. We can evaluate whether you have a legitimate claim for compensation and if so, we can take over the case on your behalf. We will investigate the case on your behalf and speak to all parties involved to ensure that you receive the maximum amount of compensation. Our firm has built up a great attorney-client relationship, and we are known for always receiving the best results for our clients.
Don't hesitate to call us. The sooner you do, the better chance we have at winning your case in Port Charlotte.
Contact us today for a free case evaluation with an attorney at (941) 444-4444. Our lines are open 24 hours, 7 days a week.