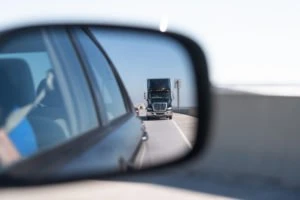 If you are involved in an accident that involves a semi-truck, then the chance of this accident becoming more serious increases massively. A semi-truck is classed as having a full trailer attached to it, which weighs approximately 80,000 pounds. In terms of thinking about this in-car weight, the average car weighs around 3,000 pounds. Therefore, an accident involving a semi-truck will cause significant damage to anyone involved. Accidents that involve trucks are more likely to cause severe and sometimes fatal injuries compared to normal car accidents.
If you, someone you know, or a loved one has been injured as a result of a semi-truck accident where it was not their fault, then they could be entitled to compensation for the pain they have suffered. Here at The Law Place, our legal team recognizes just how much of an impact this can have on you.
Contact us today at (941) 444-4444 to book your free consultation with one of our accident lawyers today and get started on your case. Phone lines are open 24/7 for your convenience.
Semi-Truck Accidents in Venice, FL.
On the roads of Florida, it is common to see trucks driving about as they are transporting goods and materials for businesses across the state and beyond. The United States relies on these types of trucks to deliver goods in order for businesses to run. It was estimated in 2015 that there were approximately 11,777,983 commercial vehicles registered across the whole of the United States, so it is no wonder that you will see so many trucks on the roads.
Although trucks may have many benefits, unfortunately, when semi-trucks are involved in accidents, they are some of the most dangerous accidents to occur on the roads of Florida. It was estimated that, on average, there are 11 accidents a day in Florida that involve a truck. As well as this, according to the Florida Department of Highway Safety and Motor Vehicles (FHSMV), it was estimated there were 41,088 truck accidents in Florida alone in 2016.
Due to the large size of a truck, an accident involving one will most likely cause a lot of damage. Unfortunately, in some circumstances, this can result in serious and life-changing injuries, and in the saddest circumstances, death. Our team of accident lawyers here at The Law Place recognizes how damaging a truck accident can be to a victim – both physically and mentally. So, we are determined to fight for your corner and get both the justice and compensation you deserve.
Our team of dedicated attorneys fight and win for Floridians.
What Are Some of the Causes of Truck Accidents in Venice, FL?
When an accident involves a truck, this can occur for a number of different reasons. In a truck accident case, it is vital that the cause for the accident is determined so the financial compensation for any victims involved can be accurately determined. In some truck accident cases, the truck driver may be the main cause. However, in others, they may also be the victim. Here are some of the most common causes for a truck accident to occur. These include:
Whatever the cause of the truck accident, if you are not at fault for it and you also sustained any injuries, then you may be entitled to file a lawsuit. At The Law Place, we have a team of dedicated truck accident lawyers who are ready to fight your corner. They are also here to support you through this legal journey and get the financial compensation you deserve for your pain and suffering.
What Are the Laws to Prevent Truck Accidents?
In Florida, there are rules and regulations put in place that apply to trucking companies and also truck drivers when they are employed in order to try and prevent truck accidents from happening. If any of these laws are broken, then this can be used as evidence when dealing with a truck accident insurance claim. Some of these laws include:
Hours of service- These types of regulations restrict how many hours a truck driver is able to work. These are put in place to prevent fatigue from occurring.
DUI laws- There is a lower threshold for a truck driver's blood alcohol content before it becomes illegal. This is set to 0.04%, compared to a normal driver's, which is 0.08%.
Record requirements- A trucking company, alongside its drivers, must keep a record/s of the times when they drive, inspections, etc.
CDL requirements- There are strict rules put in place for when a truck driver is set to receive or renew their commercial driver's license; this includes driving skills tests and medical exams.
Local or state traffic laws- As well as the FMCSA regulations, a truck driver must still obey any local and state traffic codes that are already in place.
Drug and alcohol testing- As part of the duty of a trucking company, they must carry out randomized alcohol and drug testing on each truck driver they take into their employment.
If there is the chance that any of these laws have been broken or violated, and this can be proved, then you will need to help of a truck accident lawyer. They will be able to find evidence of these violations to support your compensation claim.
We're Florida's top litigation team with over 75 years of combined experience
How Can You Determine Liability in a Venice Truck Accident Case?
For you to be able to recover any compensation from a truck accident, it must be proven which parties are liable for the truck accident. In most cases, it is determined that the truck driver is to blame for the accident. However, there can be other parties that can also be accountable for some sort of blame. These can include:
Truck driver – If the accident happened because of a truck driver's individual error, then they can be held liable. This may include being distracted whilst driving, driving under the influence, and any other violation. If the driver did not act reasonably, then they have breached their duty of care whilst on the roads and can therefore be held liable for the accident.
Trucking company – In many cases, trucking companies have been found liable for employee accidents. For example, the trucking company may have negligently hired an unqualified truck driver or insisted that the driver work extra hours.
Truck part manufacturer – If there is a company that both manufactured and sold defective parts which resulted in a malfunction that contributed to the accident, then the manufacturing company could also be held liable.
Mechanics – If there have been any crucial errors made when inspecting, repairing, or maintaining the truck that has eventually led to a malfunction on the road, then this means the mechanic who did this work can potentially be held liable.
A government entity – If there are any issues with something that the government has control over, they can also be held liable. This may include potholes or a lack of road signs.
In past cases, truck companies have been known to escape being held liable in a truck accident case for any injuries a victim sustained by the companies leasing their trucks because they are not legally owned by them. Therefore, they could not be seen as responsible. Luckily, the Federal Motor Carrier Safety Administration has put a stop to this. So, trucking companies can now be held liable for any accident that either involves their employed truck drivers or their trucks, regardless of what their ownership or employment status is. Call today to find out more.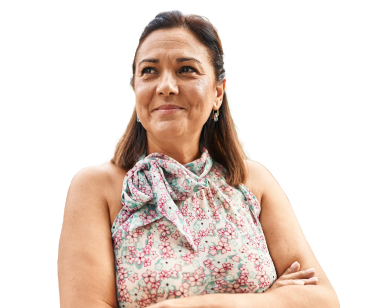 From the initial call to updates on your case status, we are here to get you answers.
What Are the Comparative Negligence Laws in Florida?
In Florida, they have a civil legal system that operates by using comparative negligence laws. This means there can be that multiple parties to blame for a truck accident. Any party that is involved, their negligence will be determined by how much they contributed to the truck accident. If you are making a claim against someone that caused the truck accident, but you also contributed towards it, then as long as you can prove you had below 50% liability in the accident, you can still be compensated to some degree.
For instance, if you were 20% at fault for the accident, then you could still receive a compensation settlement. However, it would be reduced by 20%.
What Types of Damages Are Available After a Venice Trucking Accident?
If you have been involved in a truck accident here in Venice, FL., but it was not your fault, and you have also suffered injuries as a result of the truck accident, then you may be owed some compensation for any of the following damages
Medical costs – If you do sustain any injuries from a truck accident and you need to cover them with medical bills, then you may be able to claim this money through compensation. If your injuries are long-term, then you will also be able to claim for any projected medical costs.
Loss of wages – If due to the truck accident you need to take any time off work, then you will also be able to claim any lost earnings from this time off.
Pain and suffering – This includes both physical and mental suffering, as well as loss of enjoyment in your life. This type of damage can be harder to prove and then quantify into the amount of compensation you are owed. This is when it is vital you have a personal injury lawyer on your side so they can do all of this for you.
Property damage – If in the accident your vehicle was damaged, and repairs or replacements are required, then you will be able to claim compensation for this type of damage.
Wrongful death – Unfortunately, in some accidents, this can result in loss of life. If you have lost a loved one due to a truck accident, then under Florida Statute 768.21, you will be able to file a wrongful death lawsuit. A settlement that you receive from a wrongful death lawsuit will cover funeral expenses as well as any other expenses involved.
Is There a Time Limit for My Case?
In any personal injury case, there is a time limit for you to make your claim. After you have been involved in a semi-truck accident in Venice, FL., then you must consider hiring a personal injury lawyer as soon as possible. Under the statute of limitations for civil cases, you will have four years from the date of the truck accident to bring forward your claim. After this, your case will be forever barred, and you will not be able to receive any compensation you think you may be owed. If you are filing a wrongful death lawsuit, then the time restriction for this case is even shorter at only two years.
As soon as possible after the collision occurred, it is also highly recommended you seek medical attention. If no medical attention is given within two weeks after the accident, then an insurance company may use this against you to devalue your case.
Contact The Law Place in Venice, FL., Today!
If you or a loved one has unfortunately been involved in a semi-truck accident in Venice and you are not at fault, then you need to contact The Law Place today! Our accident lawyers have over 75 years of combined experience behind them when dealing with the legal system here in Florida.
Contact us today at (941) 444-4444 to fight for the justice and compensation you deserve. Phone lines are open 24/7.