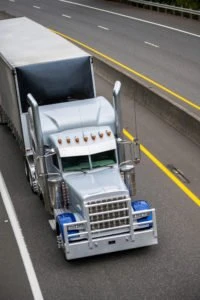 Semi-trucks and other large cargo commercial trucks are becoming more and more common on the road of Bradenton, Florida. This is mainly due to the scale and growth of both the industrial construction sector and the online delivery market growing rapidly over the past few years. However, due to these increases in large and heavy trucks on the road, we also see the rates of truck accidents rise. In 2019 alone, there were 4119 fatalities from the result of truck accidents. Since then, this number has only risen.
If you know someone or you have been involved with a truck accident, then you might be considering contacting legal representation or a personal injury lawyer to help get some compensation for your injuries or damages to your vehicle. If this is the case, then The Law Place is perfect for you. We have experienced Bradenton, FL., personal injury lawyers who deal with truck accident cases daily.
So if you or a loved one have been involved with a truck accident and want compensation from the trucking company or the driver, contact The Law Place, schedule a free consultation, and make the first step to winning your court case.
Contact us at (941) 444-4444.
Typical Injuries From Delivery of a Truck Accident
Injuries from truck accidents can vary in severity in each case. In general, truck accidents cause more severe or even life-threatening injuries to the passenger vehicles involved. This is mainly due to the size and bulk of the trucks that we see driving around Bradenton, Florida. When these large trucks collide with other vehicles at speed, the results can be catastrophic.
As mentioned above, the injuries can differ from case to case, but the most common injuries sustained from truck accidents are listed below:
Head or brain injuries.
Neck, back, or spinal injury.
Whiplash.
Soft tissue damage, bruising, or lacerations.
Damage to internal organs.
Broken bones or fracturing.
Burns.
If you or a loved one have been involved in a truck accident that you believe wasn't your fault and you or your family have incurred any of the injuries listed above, then seeking legal counsel is the best course of action. If your case meets the specific requirements, then an experienced personal injury lawyer may be able to help you claim compensation back for any injuries that you have received due to a truck accident and help out with any medical bills that follow. So contact The Law Place today and schedule a free consultation
What a Truck Accident Lawyer Could Help You Claim for Following a Truck Accident
When it comes to truck accidents, there are many different opportunities to claim compensation. Some of the most common damages that our injury lawyers see every day and can help you with are listed below:
Medical bills for the future – Following a truck accident, you or a loved one have most likely have experienced some kind of injury. In this case, you may have to visit a hospital or doctor, which will result in medical bills. If this is the case, you may be able to claim back compensation for those bills.
Lost wages – Due to the nature of truck accidents and the severity of the injuries you or a loved one could sustain, it's possible that you can miss work. In this case, you can claim back not only the wages you may have already missed, but your projected missed wages, provided that you have proof you're not able to work for a certain amount of time.
Pain and suffering – Although harder to prove, the pain and suffering that can come from a truck accident, such as mental trauma, is very real. If you can't live or enjoy your life to the same extent due to this trauma, then a personal injury lawyer may be able to help you claim compensation for this.
Related expenses – Any physical, economic damages that you might experience due to the truck accident can be claimed back in compensation. This might include damages to your car and or personal belongings.
Unfortunately, a truck accident can happen at any time, sometimes due to road conditions, sometimes because of driver negligence. But no matter what the cause, a truck accident lawyer at The Law Place may be able to help you get the compensation you deserve if you have been involved in an accident on the road.
Typical Causes of Truck Accidents With Delivery Trucks in Florida
Every day our Bradenton truck accident lawyers see the same causes for truck accidents, some of the potential reasons that truck drivers can cause accidents are listed below:
Truck driver fatigue – Trucking companies are only allowed to let their drivers work for a certain amount of hours in a day, and they must have a set amount of breaks during this time. This is to help against fatigue. However, fatigue is one of the main reasons for truck accidents, mainly due to companies ignoring these laws.
Pressure from delivery targets – Due to online companies offering next-day and same-day delivery, trucking companies and drivers may feel pressure to work longer or ignore traffic laws to meet their targets. This can cause truck accidents, and the driver will be liable for this.
Negligence – Due to spending many hours on the road, truck drivers may become too comfortable and ignore certain traffic laws, sometimes causing truck accidents.
Insufficient training or new drivers – Depending on the company, the training a driver may receive could be insufficient and could lead to a truck accident occurring. In this case, the driver and trucking company could be to blame.
Poor loading or overloading – These large vehicles often carry cargo, and if they aren't loaded correctly, they may cause accidents on the road, causing injury to the drivers involved and producing unsafe conditions for other people on the road.
Vehicles that are not properly maintained – In some incidents of truck accidents, it has been found out that a trucking company has not kept up needed safety precautions and maintenance to their vehicles. The 

Insurance Institute for Highway Safety (IIHS)

 found trucks that had any out-of-service violations were up to four times as likely to crash than trucks without.
Distracted driving – Due to the long amount of hours on the road, truck drivers may start to feel bored and get distracted from the road by their mobile phones or other distractions. These distractions could easily cause a truck accident, and the driver could be liable.
Alcohol or drug use – For truck drivers, the legal drinking limit is lower than that of car drivers. However, truck drivers still get caught with alcohol in their system. Driving under the influence can hinder the driver's abilities in many ways; it can be tough to react quickly enough to pedestrians and other vehicles on time, it can hinder the ability to break on time, and the driver's attitude to the law can completely change.
Truck accidents happen all too often on the roads of Bradenton, Florida. Unfortunately, they can happen to anyone. If you feel like you or a loved one has been involved in a Bradenton truck accident that wasn't your fault, and you believe that the truck driver or trucking company is liable, then it would be in your best interest to contact us and seek legal counsel. To speak with an experienced personal injury attorney from The Law Place, call to schedule your free consultation today.
Speak to One of Our Bradenton Accident Lawyers Today
At The Law Place, we understand the difficulties and impact that a truck accident can have on your life. As such, we want to help take away the stress of the Florida law system from you. We will take over the specifics of the case, do our best to get compensation for your injuries and medical bills, lost wages, or other damages.
The team of truck accident lawyers at The Law Place offers a free consultation service, and our phone lines are open 24/7 so that you can contact us when it's best for you. Contact The Law Place today and make the first step to winning your case by calling (941) 444-4444.