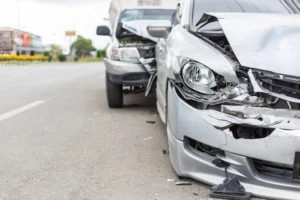 A multiple-vehicle accident is a crash that involves two or more cars that have collided. If there are more vehicles involved in the accident, then the more severe the outcomes tend to be. According to Florida Highway Safety and Motor Vehicles (FLHSMV), 6,466 crashes occur each year in the state of Sarasota, of which 3,655 result in injury, which is staggeringly over 50% of incidents.
Any form of car incident can be chaotic. However, when it involves multiple vehicles, the amount of damage incurred tends to be far greater. Especially if it involves more than two vehicles and if one of those vehicles is a larger goods vehicle. Multiple vehicle accidents tend to be more severe than a standard vehicle accident. A multiple car accident can be called various names, multi-car collisions, multi-vehicle accidents, pile-ups, and chain reactions.
Furthermore, the more vehicles that are involved in the accident, the more complicated the situation becomes. With multiple persons being involved, it means dealing with more than one insurance company. This is where things start to become tricky and somewhat confusing. Due to the complications involved in a multi-vehicle accident, we highly recommend that you seek legal advice from a personal injury lawyer.
Here at The Law Place, we have highly qualified and experienced attorneys that can assist you in dealing with the aftermath of a multi-vehicle incident. We are prepared to fight your case in or out of the courthouse. Call us today on (941) 444-4444 for a free consultation.
Causes of Multi-Vehicle Accidents
A crash involving multiple vehicles can happen at any time, but they are more prone to happen during rush hour or peak travel times as there more vehicles on the road. Also, there is a greater percentage of pile-ups on major roads or highways where cars can travel at a higher speed. There are numerous reasons that can cause a multi-car incident, but the below tend to be the most common:
Careless/reckless driving
Failing to yield right of way
Driving under the influence, e.g., drugs and/or alcohol
Poor weather and road conditions, such as ice, fog, potholes, etc
Tailgating, where a driver is driving too close to the vehicle in front of them
Not respecting the Highway Code, failing to follow road signs
Improper maneuvers such as an improper lane change without checking your blind spot or failing to use your indicators
Any of the above reasons can result in a driver having to come to a sudden stop by applying the breaks. This then leads to a collision and, in turn, can result in a pile-up. If traveling on a highway at a greater speed, this can result in multiple cars colliding into each other, one after another, causing major damages and injuries.
As these types of accidents tend to occur on roads that have high volumes of traffic, the brutality of them happens quickly and often involves multiple cars. With multiple cars being involved, this means multiple car insurance companies you have to deal with, making the situation more complicated. This is why we advise you to contact us for a free consultation.
Our team of dedicated attorneys fight and win for Floridians.
How Much Compensation Can You Receive in a Multi-Vehicle Accident?
Florida operates under comparative fault law, which is outlined under Florida Statute 768.81. The comparative negligence policy determines who is liable to receive personal injury claims following a multi-vehicle accident.
For example, if one driver collides with another due to tailgating, resulting in $100,000 worth of damages, then the driver that is not at fault will receive full compensation. However, if the same situation happened, but the second driver is found to be driving under the influence, then the monetary value will be split between the two drivers, as both are to blame. Meaning that if both drivers are found to be negligent for various reasons, then this will reduce their amount of compensation. Furthermore, a driver cannot claim compensation from another driver if they are found to be over 50% at fault. As you can imagine, the situation complicates itself even further when more than two drivers are involved in a multi-vehicle accident.
However, sometimes a multi-vehicle car accident can be the result of a medical emergency. For example, if a heavy goods vehicle driver has a heart attack, which then results in a collision causing damages and injuries. Under Florida law, you may not be held accountable for the accident if you have no pre-existing medical conditions or were unaware of an existing medical condition. In order to prove this, you need to have been healthy before the accident happened and have had no underlying medical conditions. If you were aware of a pre-existing medical condition, then you will be held liable for the accident, as this is deemed as careless driving.
Florida law is complex and difficult to understand. If you have been involved in a car accident and you are uncertain whether you have a valid claim, then it is best to seek consultation from a personal injury lawyer.
Determining Who Is at Fault
In order to receive fair compensation when involved in a multi-vehicle accident, it is vital to determine who is at fault. In the state of Sarasota, Florida, the fault tends to lie with the driver who has been proved to have been negligent, resulting in damages and injuries. To determine whether someone is negligent, you will need an experienced attorney to navigate multiple clauses such as:
Duty of care – All drivers of any vehicle have a duty of care. The duty of care reflects on the drivers' capability of following the Highway Code.
Breaking the law – This is when a driver fails to follow the Highway Code and breaches legal safety measures.
The result – If a driver is reckless and breaks their duty of care by driving carelessly and breaking the law, this tends to cause multi-vehicle accidents.
Consequences – As a result of the above, a multi-vehicle accident has occurred, causing damages, injuries, and sometimes fatalities.
An attorney at The Law Place can assist you in determining who is at fault in order for you to receive fair compensation.
We're Florida's top litigation team with over 75 years of combined experience
How Can an Attorney Help you?
As stated, a multi-vehicle accident can be complicated, especially when it involves two or more cars. With multiple insurance companies being involved, it is likely that a settlement will not be reached, meaning that the case will have to go to court. In order to have a fighting chance of winning the settlement, you will need an experienced attorney by your side. Retaining an attorney will help you receive the compensation you deserve. Alternatively, if you do not have an attorney fighting your case, you may be backed into a corner, ending up admitting fault for something you are not to blame for.
Various factors contribute to making multi-vehicle accident cases complex:
There is more than one injured person involved
There are multiple insurance companies that have to be dealt with, all of which will want to pay out as little as possible
As stated under Florida comparative law, more than one person may be liable to be held accountable
The monetary value of the claims may exceed the sum the insurance companies cover
Depending on the severity of the accident, such as one or multiple fatalities, an in-depth investigation will have to be carried out
Due to the multitude of factors that have to be taken into consideration with these types of car accidents, we highly recommend that you contact one of our lawyers for a free consultation.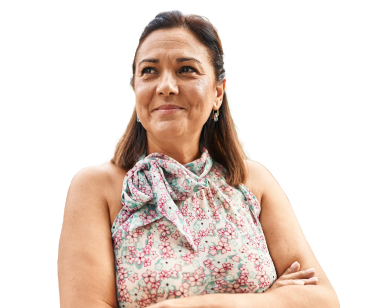 From the initial call to updates on your case status, we are here to get you answers.
Contact The Law Place Today
If you are facing the consequences of a car accident in the state of Sarasota that has resulted in lost wages or serious injuries, then do not hesitate to contact The Law Place to seek consultation from an injury attorney.
Our team of highly qualified car accident lawyers has over 75 years of combined experience in dealing with serious injuries following Sarasota car accidents. During your free consultation, we can guide you on how to proceed by giving you honest advice. Do not face the pain and suffering following a motor vehicle accident alone. We are here to help guide you by answering any questions you may have, with no strings attached.
The consequences following a car accident are stressful enough without having to deal with your insurance company alone. Let us help you by calling us today on (941) 444-4444 for a free consultation.