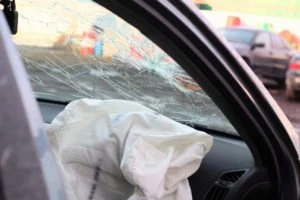 In Clearwater, motorcycle accidents are more common than most places in the country. The ideal driving conditions make it more likely for riders to cut loose and drive recklessly, endangering themselves and others in the process. However, other motorists are more often held responsible for motorcycle crashes than riders are. The factors influencing how these tragic events occur are highly varied.
All motorcycle enthusiasts should know what they may be entitled to after a crash. Insurance will typically cover your economic damages, such as lost wages or medical bills, but not much else. Depending on the nature of your injuries, however, you may be able to claim non-economic damages in court with the aid of a personal injury lawyer.
At The Law Place, we have years of experience dealing with Clearwater motorcycle accident cases. All of our lawyers work together on every case, ensuring a thorough approach to the individual needs of your lawsuit. We know how to deal with reckless drivers and can provide the legal help you may need while you recover from your injuries. The Law Place offers a free, no-obligation consultation with one of our personal injury attorneys.
If you or a loved one have been involved in a motorcycle accident and are seeking compensation for your personal injury, property damage, or wrongful death, we can help. Book a free consultation with us today to see what your options are to get the justice you and your bike deserve.
Contact us today at (727) 217-9795.
What Are the Most Common Causes of Motorcycle Accidents?
Motorcycle accidents can be caused by a plethora of situations, but reckless passenger vehicle driving poses a greater danger than most. The risk for a motorcyclist is higher than for car drivers, with motorcycles lacking the metal cage and seat belts that keep the average motorist safe. Riders should be even more aware and ready to react than the average motorist.
These are the most common examples of motorcycle accidents involving passenger vehicles:
Door opening into bike's path
Distracted drivers
Improper left-turns
Failure to yield
Cars brake-checking vehicles to the rear
Left-turn accidents account for nearly 50% of all motorcycle collisions. These happen at intersections where motorcycle riders attempt to pass on the left when a car is turning. The rider needs to always be aware of what is happening in the traffic around them, as motorcycles are often in the blind spots of other motorists.
In addition to these listed causes, a motorcycle crash is often the result of poor maintenance of roadways or unclear road signage. It is important to drive safely and be aware of traffic at all times, or it could cost you your life.
Four Elements of Negligence
Our team of dedicated attorneys fight and win for Floridians.
What Are Major Causes of Death in Motorcycle Accidents?
Motorcycle accidents are a major concern for Clearwater road and highway authorities. The National Highway Traffic and Safety Administration lists Florida as the top state in the country for motorcycle fatalities, with Pinellas County coming in fifth among the state's 67 counties. Riders are 28 times more likely to be injured in a motorcycle accident or die according to the NHTSA. Throughout 2018, 4,985 riders were killed in a crash.
Motorcyclists should be aware of the common causes of death for other riders so they can take the extra safety precautions necessary to keep them out of harm's way.
According to the National US Library of Medicine, the most common motorcycle injuries that resulted in death were:
Traumatic head injury
Blood loss
Shock
Chest injury
Abdominal laceration
Spinal Injury
Internal organ damage
Traumatic head injury poses the highest risk of death to any motorcyclist. Florida does not require the use of helmets for persons aged over 21. But, wearing a helmet is the best way to prevent catastrophic injury and death in a motorcycle accident. The NHTSA estimates that in 2017 1,872 motorcyclist lives were saved by the use of helmets. Other protective riding gear is also necessary to prevent the likelihood of injury to your torso and extremities.
Other factors can influence how likely a motorcycle crash might be. Drunk motorcycle driving was seen to be a determinate factor for many accidents. NHTSA statistics show that 28% of motorcyclists were drunk at their time of death. Reckless driving is a big factor as well, as safer riding means less chance for accidental death to occur.
Road conditions also affect the ability of riders to maneuver safely through traffic. An unseen pothole can send someone flying if they hit it at high speed. Rain might make the road slick, making lane-splitting even more dangerous than it already is. Always be aware of any hazards that may affect your ability to drive.
If you or a loved one has been injured in a pedestrian accident in Clearwater, don't hesitate to seek the expert guidance of a Clearwater pedestrian accident lawyer. Our dedicated legal team is here to help you navigate the complexities of your case and ensure you receive the compensation you deserve. Contact us today for a free consultation and let us fight for your rights.
We're here to serve you. Our phones are open 24 hours a day.
At What Speed Do Most Motorcycle Accidents Happen?
Most motorcycle accidents occur at the speed of 29.8 mph before the point of impact. The impact speed is only 21.5 mph.
This may be much lower than most people's idea of a motorcycle crash. Although higher speeds result in a higher death rate, most accidents involving motorcycles happen on suburban roadways where other motorists don't expect or know how to react to motorbikes.
It is always important to be aware of your surroundings, no matter where you are. A low-speed accident might be just a fender bender for a larger vehicle, but the consequences can be much more serious for motorcyclists.
We're Florida's top litigation team with over 75 years of combined experience
What Does No-Fault Law in Florida Mean?
Insurance providers are held accountable for damages that occur in any motor vehicle accident in Clearwater, including motorcycle accidents. This is known as Florida's No-Fault law, listed in Florida Statutes 627.7407. These are the same laws that require all motorists to be covered by auto insurance that includes PIP (personal injury protection). Drivers face fines for being uninsured, and in the event of an accident, may be held personally liable for any damages that they may incur.
Insurance will typically cover all or most of the economic damages incurred as a result of your motorcycle accident. These damages can include lost wages, medical bills, and property damage. How much is covered will depend on your insurance policy. Each maximum is different, and it is important to know how much you can claim.
No-Fault law means that drivers cannot sue other motorists or entities for the responsibility for their crash in most instances. However, if a serious injury has occurred as a direct result of the accident, injured parties can sue for non-economic damages.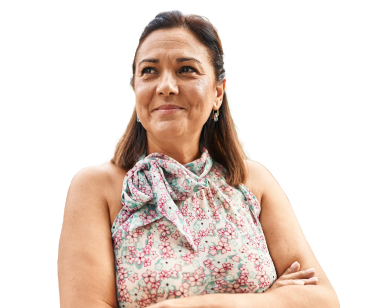 From the initial call to updates on your case status, we are here to get you answers.
What Damages Can You Claim in a Clearwater Motorcycle Accident?
Although a minor personal injury is typically covered by Florida's No-Fault law, you may be able to sue for non-economic damages after your accident. These are known as pain and suffering damages. Defined by Florida Statute 627.737, pain and suffering is the mental, emotional, or physical anguish caused by negligent, reckless, or intentional behavior.
Florida's serious injury threshold must be met to pursue these types of damages. Florida Statute 316.027 defines serious injury as physical conditions that pose an acute risk for permanent scarring, long-term or permanent injury, or the loss of personal mobility and normal function.
For example, if a personal injury from a motorcycle accident resulted in paralysis, the individual may be able to sue responsible parties for pain and suffering. Motorcycle accidents often result in serious injury, so the ability to file a lawsuit will depend on whose fault the accident was and how liability is determined by the court.
This can be broken down into two categories, for which your lawyer can claim damages on your behalf.
Physical – This refers to the literal physical pain you might experience following the events of your motorcycle crash. This includes anguish caused directly by the injuries you sustained, both during the event and afterward in the process of recovery.
Mental and emotional – This refers to the non-physical anguish you may endure as a result of your injuries. This includes but is not limited to depression, anxiety, PTSD, anger, insomnia, loss of enjoyment of life, shame or humiliation, and fear.
While people might think that these symptoms are something that no one is directly responsible for, Florida courts say otherwise. It is important to recognize that these types of anguish experienced by motorcycle accident victims are real. They deserve compensation for their anguish.
If you've lost a loved one due to someone else's reckless riding, our Clearwater wrongful death lawyer is here to fight for justice on your behalf. With compassionate expertise and a track record of success, we'll help you navigate the legal complexities and seek the compensation your family deserves.
FAQ: Understanding Negligence in Motorcycle Accident Cases
What is negligence in the context of a motorcycle accident?
Negligence is a failure to exercise appropriate care, resulting in damage or injury to another person. In motorcycle accidents, it often refers to a motorist's failure to act responsibly or adhere to traffic laws, leading to a collision with a motorcyclist.
How does The Law Place determine if negligence occurred in my motorcycle accident case?
The Law Place will investigate the accident by collecting and examining evidence such as police reports, traffic camera footage, eyewitness accounts, and expert testimony to establish if the other party breached their duty of care, directly causing the accident and your injuries.
What are some common examples of driver negligence that can lead to motorcycle accidents?
Common examples include speeding, distracted driving, driving under the influence, failing to yield the right of way, not checking blind spots, and improper lane changes or turns.
Can I still recover damages if I was partially at fault for the motorcycle accident?
Yes, under Florida's comparative negligence rule, you can recover damages even if you're partially at fault. Your recovery will be reduced by your percentage of fault. For example, if you are 30% at fault, you can still recover 70% of the damages.
What types of damages can I pursue if the other driver's negligence caused my motorcycle accident?
You may be entitled to various damages, including medical expenses, lost wages, pain and suffering, emotional distress, and property damage.
How long do I have to file a claim for negligence in a motorcycle accident?
In Florida, the statute of limitations for personal injury claims is typically four years from the date of the accident. However, it's best to consult with a lawyer as soon as possible to ensure your claim is filed timely.
If a loved one died in a motorcycle accident due to another's negligence, can I file a claim?
Yes, if your loved one died as a result of negligence, you might have grounds for a wrongful death lawsuit. The Law Place can help you seek damages for funeral expenses, loss of companionship, and other losses.
How can The Law Place help me prove the other driver was negligent?
The Law Place has a seasoned team of attorneys who can help by establishing the four elements of negligence: duty, breach, causation, and damages. They utilize various resources to build a strong case on your behalf.
What should I do immediately after a motorcycle accident to help my negligence claim?
After ensuring your safety and receiving medical attention, document everything about the accident. Take photos, collect contact information from witnesses, and retain all medical documentation. Then, contact The Law Place for legal guidance.
Will I have to go to court for a negligence claim in a motorcycle accident?
Not necessarily. Many negligence claims are settled out of court. However, if a fair agreement cannot be reached, The Law Place is prepared to represent you at trial to fight for your rights and fair compensation.
What costs can I expect when hiring The Law Place for a motorcycle accident negligence case?
The Law Place operates on a contingency fee basis, meaning you pay nothing unless they win your case. All costs are discussed upfront, with transparency and understanding.
For more information on how The Law Place can assist you with your motorcycle accident case and negligence claims, don't hesitate to reach out for a free consultation. Their expertise in personal injury law provides you with the support and guidance needed to navigate through this challenging time.
Consult an Experienced Clearwater Motorcycle Accident Lawyer Today
Have you been injured in a motorcycle accident in Clearwater, Florida? Are you unsure of your legal rights and wish to pursue damages in civil court?
Contact The Law Place personal injury and motorcycle accident lawyers to schedule a free consultation and find out what damages you may be entitled to. Our professional and experienced team of lawyers work together on every case. The investigation we pursue on your behalf will be thorough and comprehensive.
File your motorcycle accident action with us to make certain you have the best available law firm on your side. We guarantee exceptional legal aid during your time of hardship.
Focus on healing and leave the rest to us.
Call The Law Place now at (727) 217-9795.