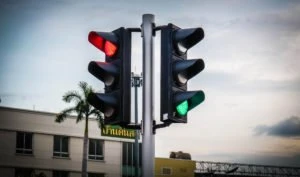 All drivers on the road in Clearwater are legally required to stop at red lights. Unfortunately, many drivers ignore this regulation and speed through red lights and stop signs. Running a red light is incredibly dangerous and can consequently result in a severe car accident.
If you or someone you know has suffered a serious injury as the result of another car running a red light, you may be able to file a personal injury lawsuit instead of filing through your insurance. A lawsuit will be able to help you recover compensation for your medical bills, lost wages, vehicle damage, and much more.
The Law Place in Florida has a skilled team of accident attorneys to help you if you have been the innocent victim of a Clearwater car accident. Our law firm is ready to aid you in any way that we can so that you can achieve the compensation that you deserve. Contact us today for a free consultation and a chance to talk to one of our accident attorneys. Call us on (941) 444-4444.
Facts About Red Light Accidents
Drivers who run red lights are one of the most frequent causes of car accidents in the United States. They account for approximately 90,000 car crash injuries and almost 1,000 wrongful deaths every single year.
In Florida, more people are injured in car accidents caused by drivers running red lights than in any other type of car accident.
The number of fatalities caused by drivers running red lights is increasing staggeringly at three times the rate of all other fatal car accidents.
The introduction of red light camera programs is an effective way of reducing the number of drivers who run red lights to protect the safety of Clearwater citizens.
Reasons People Run Red Lights in Clearwater
There are a variety of common reasons why a driver would choose to ignore the law and run red lights, causing a Clearwater car accident. Some of these reasons are:
Speeding – When a driver does not comply with the laws of the road and exceeds the speed limit, it can be incredibly difficult for them to safely stop their car at a red light.
Tiredness – A tired driver will have massively slower reaction times compared to an alert driver. Tired driving is incredibly dangerous and can result in an auto accident.
Driving under the influence – Drivers driving under the influence of drugs or alcohol will also have considerably slower reaction times and will be more likely to make reckless judgments.
Being in a rush – Often, drivers at fault for causing a Clearwater car accident after running a red light will claim that they were running late for the reason why they didn't stop. They frequently claim that they were late for work or a meeting, but this is no excuse for breaking the law and driving dangerously in Clearwater.
Trying to make the light – This occurs when drivers see the traffic lights on amber and yet decide to speed through the lights in the hope of beating them.
There is no excuse for a driver failing to stop their car at a red light. If you or someone you know has suffered an injury in a car crash as a result of this, you may be entitled to claim compensation. A skilled Clearwater car accident lawyer at The Law Place will work effortlessly to prove the negligence of the driver at fault for you to receive the justice that you deserve.
Injuries Associated With Running a Red Light
A victim of a Clearwater car accident caused by a car running a red light can be left suffering a variety of injuries. Some of the common injuries that a victim of a car crash of this nature will likely face include:
Traumatic head or brain injuries.
Whiplash and other neck injuries.
Abrasions, burns, and cuts.
Spinal cord injuries.
Any type of injury caused in a car accident of this type can leave a victim having to face a stack of costly medical bills. Not only this, but a victim will likely have to face expensive car repair bills.
A car accident lawyer at The Law Place in Clearwater can help you file a personal injury claim for your injury to help you get reimbursed for the medical bills you have had to pay. Contact a car accident lawyer at our law firm today for a free consultation.
What Should I Do as a Victim?
If you are reading this at the scene of your car crash, the first thing we advise you do is to seek medical attention if you or anyone else in your car has suffered an injury. Your health is paramount, so getting your injury seen to by a medical professional is critically important.
We would also advise that you call the police and await their presence of the scene. Once they arrive, they will ask you questions about your auto accident. You must be very honest with them and make it blatantly clear that the other driver ran the lights or stop sign. If you don't know some of their answers, that is okay! You mustn't feel the need to give incorrect information.
Additionally, we advise that you document some key pieces of information. For example, make a note of the date, event, and anything that has happened to you. This information can be hugely helpful to a car accident attorney later on when building your case.
Contact a Clearwater car accident lawyer as soon as you can after suffering the car accident. Our skilled team of personal injury attorneys will want to begin work on your auto accident case as soon as possible. It is important not to give a statement to any insurance companies that phone you before having the chance to speak to a car accident lawyer at The Law Place. The insurance companies will try tricking you into devaluing your claim. Our law firm is here to help you guide you through the whole process. Don't hesitate to contact us today.
What Damages Can I Claim For?
The damages that a victim involved in a clearwater car accident of this nature can receive are very similar to most other car accidents. A car accident attorney at The Law Place can help a victim receive compensation for the following:
Medical bills.
Loss of loved ones.
Lost wages.
Future loss of earning.
Property damage.
Future medical treatment.
An accident attorney can help you win additional punitive damages. However, these are rarely awarded due to how difficult they are to prove. To claim these, your car accident lawyer would have to prove that the other driver at fault was malicious or wilfully reckless in causing your auto accident and personal injury.
How Is Liability Determined in a Clearwater Car Accident?
A Clearwater car accident lawyer will attempt to prove the liability of the driver who ran the lights and caused your auto accident. To do this, they will, first of all, conduct an on-site investigation at the scene of the auto accident. They will look for and document any skidmarks they see, security camera footage, and interview witnesses to build your case.
Following this, they will assess the damage suffered to your car. They will try and understand how the car accident occurred and where exactly your vehicle was struck by the other vehicle. By doing this, they will be able to yield crucial information when gathering evidence.
Contact our legal team today in Clearwater if you are interested in finding out more about how our accident lawyers determine liability in a Clearwater car accident case.
Duty of Care in Florida
All road users in Florida have a duty of care to all other road users and pedestrians. They have both a legal and moral obligation to ensure the safety of all others. If a personal injury attorney can prove that a driver breached their duty of care in causing your car crash, it can be used as evidence supporting your case.
Establishing that the other driver breached their duty of care is not an easy task. It can be difficult to prove but is ultimately one of the easiest ways to assign liability following your accident. Once this breach has been established, it can make the job of your lawyer much easier.
Should I Sue or File Through My Insurance Company for My Accident?
Accidents caused by a car running a set of traffic lights can be very serious. A driver could be crossing through an intersection safely if they see the green light, only to be hit at high speed by another vehicle making the crossing in a different direction. The types of car accidents which are likely caused by a driver running the traffic lights include T-bone accidents and head-on collisions. These accidents are incredibly dangerous as they can result in sending your case into other lanes of traffic, potentially involving more vehicles in the accident. A victim of one of these accidents can be left suffering a very serious injury.
If your accident has resulted in a personal injury, as well as vehicle damage, your injury should be the focus of your claims. Florida's no-fault car insurance system allows minor injury claims to be filed, although more serious injuries may require a car accident lawsuit rather than just seeking a settlement with your insurance company.
Car accident lawsuits in Clearwater are often reserved for severe injuries that cause life-long damage, such as spinal cord injury or traumatic brain injury. It is also possible to file a lawsuit if your injury has resulted in at least $10,000 worth of medical bills and lost wages.
We advise that you talk to an accident attorney at The Law Place today for advice on whether it would be best for you to file a personal injury claim through your insurance company or to file a lawsuit.
What Can a Clearwater Accident Lawyer Do for Me?
The period following your car accident can be incredibly stressful. The likelihood is that you will be approached by several insurance companies and other parties, trying to get some kind of information out of you that they can use against you in their defense.
If you choose to seek the representation of one of our accident lawyers in Clearwater, they will handle all of the negotiations and paperwork with the insurance companies for you so that you don't have to worry. At The Law Place, we can help lift some of the stresses and burdens you are facing off your shoulders so that your main priority can be on your recovery.
As soon as you contact us, we will offer you a free consultation with one of our skilled accident attorneys. They will ask you a few simple questions to establish the validity of your claim and then offer you some honest and non-obligatory legal advice. It will then be up to you to decide whether you would like to proceed with our services.
If you decide you would like to proceed with one of our accident lawyers, we will schedule a more in-depth meeting to gather all the necessary evidence needed to fight your case. It will be in this meeting where we will clearly explain our fee structure to you and all the legal information you will need.
How Much Will a Clearwater Accident Lawyer Cost Me?
At our law firm, all of our work is done on a contingency basis. This simply means that we will not charge you anything upfront. All fees will be deducted from the final settlement that we achieve. But don't worry, we can explain this to you further in your free consultation. We would like to reassure you that you do also not have to worry about receiving any surprise bills coming through your post.
All contingency work carried out is monitored closely by the State Bar Association to ensure that everything is carried out fairly. The Law Place adheres closely to these guidelines.
Speak to One of Our Florida Accident Attorneys Today!
If you or someone you know has suffered injuries as the result of being involved in a car accident in Clearwater caused by another driver running a red light, you may be entitled to claim compensation.
Our attorneys at The Law Place have a combined experience of over 75 years dealing with accident cases similar to yours, so you can be assured that your case will be fought by some of the most capable hands in Florida. Our joint experience and the fact that all lawyers work together on cases sets us apart from all other law firms in the state.
If you are considering making a claim, contact The Law Place today in Florida for a free consultation. You will be able to speak to a skilled attorney to ask any questions you may have and see if your case may be eligible for compensation.
We are here for you. You do not have to suffer alone through this. Our phone lines are open 24 hours a day, seven days a week. Call us today at (941) 444-4444.