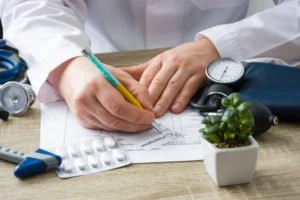 In Venice and all throughout Florida, obtaining a controlled substance by fraud is considered a serious crime. If you procure an illegal substance from a medical practitioner through fraud, misrepresentation, deception, forgery, or subterfuge, you could face serious consequences.
The consequence of fraudulently acquiring a controlled substance in Florida is usually a third-degree felony charge. If you are charged with a third-degree felony, you could be looking at fines of up to $5,000 in addition to up to 5 years imprisonment. It is possible that you may face more severe consequences if you are found to be carrying a large quantity of a controlled substance that you obtained by fraud. In this situation, it is possible that you could face charges of drug trafficking. The punishment for trafficking drugs goes beyond the State level and is considered a federal crime. A federal charge has the potential for a lengthy prison sentence in addition to enormous fines.
If you have been charged with obtaining a substance by fraud in Venice, Florida, regardless of whether it's at the federal or state level, it is essential that you contact a criminal defense lawyer today. An experienced criminal defense attorney will be able to analyze your case and assess any possible defenses to your charges. At The Law Place, our law firm has over 75 years of combined experience in managing cases like yours. Our team of criminal defense lawyers has dealt with a lot of drug cases. We are known for building strong defenses and fighting for our clients.
We offer a free consultation where you can speak to one of our lawyers, who will offer you some free, honest, and unbiased advice. Our lines are open 24 hours, 7 days a week, to put your mind at ease.
Call us today at (941) 444-4444 for your free consultation.
How Is Obtaining a Controlled Substance by Fraud Defined in the State of Florida?
Florida Statute 893.13 describes the laws governing the procurement of controlled substances by fraud. This can include the actual acquisition of substances or merely an attempt to obtain them.
If you are found to have obtained a substance through misrepresentation, forgery, subterfuge, deception, or any way that could be considered fraudulent, you can be criminally charged.
There are a number of ways you can obtain a substance fraudulently. One example could include using the same prescription with multiple practitioners within a 30-day time frame. This would mean you were receiving far more of the drugs than you were originally prescribed, and, as such, this is considered fraud. Another example would include providing false or misleading information to a medical practitioner as a means of receiving prescription drugs. This could include a misrepresentation on your behalf or holding back information.
Our team of dedicated attorneys fight and win for Floridians.
What Are Some Common Signs of Seeking to Obtain a Controlled Substance by Fraud?
The offense of obtaining controlled substances by fraudulent means is generally known as doctor shopping. What usually happens in these types of cases is that an individual will try and procure prescriptions from multiple doctors for the same symptoms. Usually, this occurs over a short period of time. In these cases, the drugs sought are typically strong opioid painkillers, as it is common to become addicted to these particular substances. Examples of these opioid painkillers can include Oxycodone and Hydrocodone.
A person who is engaging in 'doctor shopping' will normally exhibit some of these behaviors:
Making attempts at persuading doctors to increase or lengthen their prescription in order to receive more drugs.
Misleading doctors in telling them that the prescription they received has been stolen or lost.
Paying for their prescriptions in cash without any stable income.
Having the support of medical insurance yet paying for prescriptions with cash.
Knowing far too much about the particular drug in question.
Finding themselves getting anxious, irritated, or infuriated when there is a complication in getting their prescription or when they are unable to obtain one.
When obtaining a prescription, they find themselves feeling stressed, nervous, or flustered.
Demanding that a prescription be given or refilled.
Obtaining substances by fraud is a serious crime. If an accusation has been brought against you for committing this crime, it is important that you contact an experienced criminal defense attorney that can build a defense on your behalf.
Consequences of Obtaining a Controlled Substance by Fraud in Florida
In Florida, there are major consequences if you obtain an illegal substance by fraud and are subsequently caught by law enforcement. The charges for this crime are severe and carry with them harsh penalties. If you are convicted, you may permanently damage your criminal record, have to pay large fines, and be imprisoned for a number of years.
If you are in this situation and have been charged with procuring a controlled substance by fraudulent means, then it is vital that you contact a criminal defense lawyer today. Having the backing of a lawyer that is experienced in dealing with cases like this could be the difference between having your charges dropped and having to spend multiple years in prison. We can help you by building a robust defense that could reduce your charges or get them dismissed entirely.
This offense carries with it a range of different charges. The gravity of the consequences you will face is determined by how serious your crime was and the number of illegal substances you obtained. The more serious the offense, the harsher the consequences will be.
First-Degree Misdemeanor Charges
If your offense is not considered too serious and you obtained a small amount of the controlled substance, you will likely be charged with a first-degree misdemeanor charge.
If you are convicted of a first-degree misdemeanor, you can face up to one year of imprisonment and a fine of up to $1,000.
Third-Degree Felony Charges
If you are charged with a felony, the punishments you will face become much more severe. A felony carries with it a permanent criminal record that can affect the rest of your life, including your future job prospects.
A third-degree felony can result in you facing up to five years in prison, fines of up to $5,000, and a five-year probation period.
There are a number of reasons you may be charged with a felony for fraudulently acquiring a controlled substance. These can include:
Where it can be shown that you tampered with a prescription for a drug that you already have.
Where you filled fraudulent prescriptions from a number of different medical practitioners in order to obtain the controlled substance.
Florida law does not require that you actually obtain the substance in question. The mere attempt to obtain the drug through fraudulent means, including misrepresentation or deceit, is enough to amount to a felony.
If your mission to obtain a controlled substance was successful, you could face additional charges of possession of a controlled substance. Depending on the amount you acquired, you may also face charges of drug trafficking. Charges of drug trafficking are dealt with at a federal level and carry with them far more severe consequences.
There is a chance that you could be charged with a second-degree or first-degree felony. If so, the consequences are harsher than a third-degree felony. You could be looking at up to 25 years of imprisonment in addition to extortionate fines.
We're Florida's top litigation team with over 75 years of combined experience
How Is This Crime Proven by Prosecutors in a Court of Law in Florida?
For a criminal charge in Florida, it is necessary for prosecutors to satisfy a burden of proof. What this means is that the prosecution must demonstrate beyond a reasonable doubt that you are guilty of the crime you have been charged with.
In order for them to prove you are guilty beyond a reasonable doubt, it is necessary that they demonstrate:
That you fraudulently obtained the controlled substance through deception, forgery, or subterfuge.
That the particular substance you acquired or attempted to acquire is classed as a controlled substance under Florida Statute 893.03.
That you had actually obtained the drug in question or had made attempts to obtain the substance through fraudulent means.
If you are facing criminal charges for obtaining controlled substances by fraud, having the assistance of a criminal defense attorney is vital. In these situations, the prosecution team will likely have a strong case built against you, which may be difficult to defend against without adequate legal assistance. Contacting a lawyer as soon as possible is important. It is possible that you may unintentionally disclose information to police officers that could be detrimental to your case. This is why having representation from as early as possible is essential.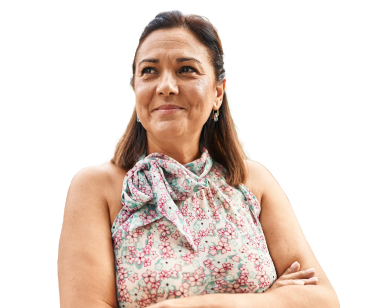 From the initial call to updates on your case status, we are here to get you answers.
Examples of Possible Defenses for This Category of Drug Crime
A criminal defense lawyer that has the necessary experience and skill will be able to provide you with a strong criminal defense for your case. They will be equipped with their previous knowledge and experience and will be able to foresee potential arguments on the part of the prosecution.
Some defenses that an experienced criminal defense lawyer may use include:
Arguing that the accused was unaware that the substance they acquired or attempted to acquire is classed as a controlled substance under Florida law.
Demonstrating that the evidence used by the prosecution is unconstitutional. A defense lawyer will usually argue that the means used to obtain the evidence were unconstitutional or contrary to Florida law.
Showing that the medical practitioner who prescribed the substance had an awareness of the crime, and, as such, they exhibited guilt.
Arguing that the warrant granted to seize the evidence lacked validity or a legal basis.
Demonstrating that you were legally granted the prescriptions. This is regardless of whether the prescriptions were from multiple practitioners, as they knew that you were receiving other prescriptions.
Furthermore, in certain instances, you may not be subject to these laws. These situations can include being a manufacturer or a wholesaler of the drug, being a medical practitioner or having an occupation in healthcare, being a member of law enforcement, or being an informant. In these situations, a criminal defense lawyer will be able to get your charges dropped entirely.
The Importance of a Highly Specific Defense Strategy
Here at The Law Place, we believe that having a defense strategy that specifically represents the facts of your case is essential. Our lawyers have experience with previous cases like yours and are able to use this experience to build a strong defense. However, a defense that is specifically adjusted to your situation will always prove the most successful.
Our primary goal is to defend your rights and fight tirelessly in order to reduce your charges. Our attorney-client confidentiality ensures that you can trust us and know that everything we do with your case is for your benefit.
The Cost of Hiring Legal Representation From The Law Place
We understand that facing drug crime charges can be extremely stressful. Added to this stress is the cost of obtaining a lawyer who will defend your case. However, here at The Law Place, we can guarantee you a rate that is fair and competitive. We believe that the future consequences you may face if you don't have adequate representation will be far more severe than any legal costs. If you are facing a felony charge, in particular, the fines and permanent criminal record you receive will be much worse than any legal costs.
It is not possible to provide a direct quote without knowing the particular facts of your case. However, our firm always advocates a full-disclosure policy with our legal fees. Once you come in for a free consultation, we will be able to assess your case and give you an exact price for legal representation from us. We always ensure that no extra or hidden costs come up later in the process.
Being able to pay legal fees up-front is impossible for a lot of people. This is why we can offer you a personalized payment plan, which will allow you to pay for our legal representation over time.
Contact The Law Place Today
Being convicted of a drug crime in Florida can be detrimental to your future. Additionally, having to pay huge fines or having to spend time in prison can have a huge impact on your life. If you have been charged with trying to obtain a controlled substance by fraud, or any other fraud-related drug charges, contact The Law Place today.
We have over 75 years of combined experience, and we always manage cases on a team-basis, meaning that you will benefit from the skills of all of our lawyers. But we will also provide you with a primary attorney that will be your point of call for everything related to your case. Our combined experience means that we can build a strong defense for you and ensure that there are no cracks that the prosecution can catch you on.
It is important to get in contact with a criminal defense lawyer as soon as possible. Our lines are open 24 hours, 7 days a week, to fit in with your schedule. Once you call us, you will receive a free consultation, during which we can properly advise you on your case. The sooner you contact us, the better your chances will be of getting your charges reduced or dropped entirely.
Call today for a free consultation with an attorney at (941) 444-4444.