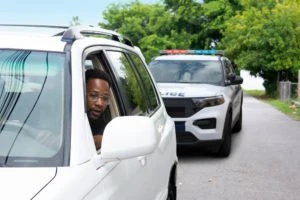 Also referred to as a hit and run, fleeing the scene of a motor vehicle accident involving a death is considered a severe offense in Port Charlotte, FL., and is punishable as a felony. The consequences of being charged with a felony could result in you facing some of the harshest punishments that the law has to offer. For example, you may receive unaffordable fines, a lengthy prison sentence, and a permanent criminal record without the correct criminal defense lawyer defending your case.
A natural response to an accident may be to immediately make the wrong decision to flee the accident scene, as a person's fight or flight response starts to take effect. It may not be until after a driver leaves the scene of the accident that they might realize they made the wrong choice, whether the reasoning behind fleeing was due to sudden panic or extreme stress.
At The Law Place, our hit and run lawyers are highly trained in all areas of criminal law and will fight your case with confidence to lessen the severity of your charges. We understand the stress you may be enduring at this time, but with a free case evaluation, our lawyers can put your mind at ease and reassure you that you don't have to go through your case alone.
Our phone lines are open 24 hours a day, seven days a week, so call us now at (941) 444-4444.
What Florida Law Says About Leaving the Scene Involving a Death
In Florida Statute 316.061, you can find the laws behind leaving the scene of an accident. The statute states that a driver will be accused of leaving the scene of an accident if they:
Left the accident scene without taking the relevant details of those involved, such as name, address, license, and registration information.
Were involved in a car collision that caused damage to another citizen's property, caused injuries to others, or even resulted in a death in severe cases.
Upon a car accident, the driver at fault must provide their details to other parties involved in the accident so that damages can later be arranged. Even if the driver believes the incident to be minor, the law enforcement officers must be informed of the crash so that the accident can be recorded. The police will also be able to retrieve all relevant statements from those involved or from eyewitnesses and ensure sufficient evidence is retrieved from the incident.
What Are the Driver's Statutory Duties in Port Charlotte, FL?
All drivers who carry a legal license have a responsibility of upholding a duty of care to ensure the safety of others whilst on the road. You can find the duties you are expected to follow as a driver after being involved in an accident in Florida Statute 316.027. As a license holder, you must ensure to carry out the following:
The car accident must be reported to a law enforcement officer, or an officer must be called to the scene.
The driver must stop immediately after an accident or as soon as possible, depending on the circumstances.
The driver must give their details, including their full name, home address, license, and vehicle registration information, to any investigating officers at the scene.
Drivers involved must show their license or permit if asked to.
The driver must remain on the scene of the accident until all requirements have been fulfilled.
If a party involved in the crash is seriously injured or needs medical assistance, then the driver involved in the crash must give reasonable assistance to the injured and phone emergency services for them.
We appreciate how difficult it can be to understand all the ins and out of the law, but you don't have to go through your case alone. Our criminal defense attorneys are here to offer you professional legal guidance and advice to help you feel better about your situation. You can rest assured that your case is in capable hands.
What Are the Penalties for Leaving the Scene of a Car Accident in Port Charlotte, FL?
Committing a hit and run involving a fatality can leave you facing the consequences of a first-degree felony. A first-degree felony will result in a defendant facing harsh punishments and life-altering consequences.
You may be able to prove your innocence. However, this is not easy if you don't have professional legal assistance. Some of the consequences of a first-degree felony that you might face for leaving the scene of an accident involving a fatality are:
Being charged with a prison sentence of up to four years, but in some severe cases, 30 years.
Probation sentences of up to 30 years.
Hefty fines of up to $10,000.
In addition to these ramifications, you will have your driving license suspended for at least three years following a hit and run, meaning you will be on a temporary driving ban. You will also have to complete a driver improvement course if you want to stand any chance of regaining your license back. You can find more information on revoking drivers' licenses in Florida Statute 316.027.
With over seventy-five years of cooperative experience in criminal defense, including hit and run cases, our highly skilled legal team here at The Law Place can ensure your case has a fair outcome.
Additional Consequences of a Hit and Run Conviction
Even after serving a prison sentence and paying huge fines, the knock-on effect of your conviction will not stop there. You will be stuck with a lifetime criminal record, which can affect your future in the following ways:
You will be restricted from applying to certain job positions, such as job roles involving childcare, cash handling, or sensitive information. An employer may see a potential candidate with a criminal record as 'undesirable.'
Difficulty applying for mortgages or rent agreements.
Trouble applying for any finance, including loans or overdrafts.
Less likely to be successful when applying for custody rights.
Unable to apply for college or scholarships. A defendant may also experience restrictions in continuing education.
Prevented from applying for specific licenses.
If you wish to maintain a normal future, you must not receive any conviction whatsoever, whether it be a fine or a prison sentence. To have any hope of doing this, you will need professional assistance from a car accident lawyer to defend you in court. So please, don't hesitate to contact our law team today. Your future is important to us.
When Should You Hire a Defense Attorney?
If you have been accused of leaving the scene of a car accident near the area of Port Charlotte, FL., you need to hire a defense attorney to assist you properly through this difficult and challenging time. Our lawyers will ensure you are clear on your rights and will help you to establish a defense that will best benefit your case.
In our experience, we advise you not to say too much upon arrest and to use your right to remain silent to your advantage until you have the assistance of a car accident lawyer at your side. This will help prevent you from saying too much or making statements that can later be used against you in court. Law enforcement officers are highly trained in interrogating suspects and are efficient in tricking the suspect into giving over specific information about the case, which again can be used against the suspect as evidence.
Proving Guilt in a Port Charlotte Leaving the Scene Involving a Death Case
To prove your guilt in a hit-and-run case, the prosecution must be able to prove beyond a reasonable doubt that fleeing the scene of a fatal accident took place. There must be proof that:
The driver was the one behind the wheel at the time of the crash, which resulted in the death of another involved.
The defendant knew that the collision caused others to get injured or that a person involved was killed.
The defendant did not stay at the crime scene long enough for law enforcement officers to arrive or for any relevant statements or details to get recorded.
The defendant did not offer 'reasonable assistance' to others involved in the crash.
A law enforcement officer and eyewitnesses properly identified the driver.
The prosecution needs to show the relevant evidence if they wish to have a successful claim against you. However, if the prosecutor lacks the relevant evidence, it may be hard to make a statement against you.
Defenses for a Port Charlotte Leaving the Scene Involving a Death Case
As every accident case is different from the last, your criminal defense lawyer will build up a tailor-made defense specifically to your case. This is important, as there could be details of the incident that could make a huge difference to your case.
Some defense strategies that could be used in the event of a car accident are:
Disputing the identity of the driver.
Disputing that the driver was aware that the crash had occurred.
Other drivers involved refused to give their details or personal information.
Disputing that the driver knew the extent of the impact that occurred as a result of the accident.
Showing evidence that you as a driver were also too injured to phone emergency services and therefore could not care for the other parties involved.
The assistance that the driver offered to the injured involved was reasonable.
Other drivers involved claim that you left the scene to get help, for example, call emergency services or law enforcement officers.
The fatality of the person involved in the accident was caused by other underlying health conditions, and they did not die because of the crash.
Please don't hesitate to contact The Law Place for a free consultation. Our skilled law team is ready to take on your claim and look into your case to achieve the best outcome possible for you. Our attorneys are highly familiar with plea bargains, which consist of the defendant pleading guilty to the crime in order to lighten the severity of the charges. So if you have a past criminal record, then this may be an option for you.
With the correct research and investigation into your case, you stand a much higher chance of lessening the consequences of your charges or having them dismissed altogether. Our team is excellent at questioning the validity and authenticity of the prosecutor's evidence.
If you wish to give yourself the best chance of receiving an outcome you can be happy with, you need to contact our car accident lawyers as soon as possible! Please contact us for a free consultation; we are always available to take your call and offer you the legal support you need.
What Makes a Good Criminal Defense Attorney?
We know it can be difficult when your case lies in the hands of a law firm, and your future becomes their responsibility. However, please take your time looking into our past defense cases, client reviews, and the number of awards our law firm has achieved throughout the years. All of our criminal lawyers are more than capable of working on your case for you.
When searching for the correct attorney, you may already have an idea of the type of attorney you are looking for. You may want them to be:
Trustworthy– All our attorneys pride themselves on building up excellent relationships with our clients to help put them at ease and make them feel as though it isn't a stranger handling their case. The Law Place also assures you that we keep all of our client's information strictly confidential.
An excellent communicator – To retrieve all evidence and build up a strong defense case, we must be able to communicate with all of our clients efficiently. Doing so will help us better to understand the finer details of the case, which could be used to aid our client's defense. Our attorneys are not only excellent at communicating with clients but are also exceptional at communicating with witnesses, juries, prosecutors, and judges when entering a lawsuit.
Committed to you and your case – Our lawyers are extremely committed to your case and will work tirelessly, putting endless hours into building up a strong case for you that will stand in court.
We want to relieve you of your worries, as our lawyers have handled many defense cases in the past, just like yours. You can trust that our team is prepared to put in the effort to build an effective attorney-client relationship with you, offer you total support, and guide you through this difficult time. For legal help, contact us today for a free consultation.
Call The Law Place Today
If you or a loved one has been involved in a car accident case near Port Charlotte that involves a fatality, then you must not hesitate to contact The Law Place. It is important to remember that the longer you wait, the less time we have to look into your specific circumstances and get to work on building a strong case for you.
We are aware that you may have made a mistake and that you are not a bad person. Therefore, you do not deserve to go through this case all alone. Please call our highly trained attorneys to schedule a free, no-obligation consultation. It will be the best decision you make today! Contact us at (941) 444-4444. Our lines are always open for you to call.