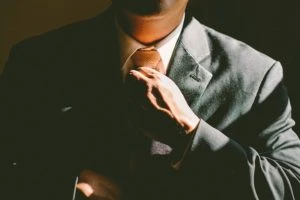 In Tampa, drug crimes are taken very seriously, especially the selling of controlled substances in large quantities. If you have been accused of such a crime, you may feel lost thinking about what you can do to try and minimize the consequences and protect your future. You will likely be facing a third-degree felony that could come with up to 30 years of prison.
Here at The Law Place, we have dealt with many drug cases just like yours. We will review your case as a team and work out the best possible defense. You will then receive an attorney who will be by your side to guide you through the process. They will offer support and be your advocate, armed with extensive knowledge on Florida drug law; they will do all they can to defend you.
The client is at the heart of everything we do; we keep our phone lines open so that you can reach out for support whenever you need it. Day or night, we are here to help with a free consultation. If you or a loved one is being accused of drug crimes, contact The Law Place as soon as possible.
Our number is (941) 444-4444. Contact us today to discuss your case with an experienced Tampa criminal defense lawyer.
Florida Statutes
According to Florida Statute 893.13, depending on the controlled substance you have been accused of selling, you could be facing either a first, second, or third-degree felony.
A first-degree felony comes with the harshest punishments and could include up to 30 years in prison as well as a fine of up to 10 thousand dollars.
If you are facing an accusation of selling drugs, you must seek help from an attorney who is well versed in drug charges. When you face a charge that could have such profound and far-reaching consequences on your life, you should do all you can to protect yourself.
Different Charges in Tampa, FL.
Drug charges in Tampa fall into the following categories:
Possession of drug paraphernalia. Including anything designed for storing, cultivating, producing, selling, concealing, planting, or transporting a controlled substance.
Possession of a controlled substance.
Selling a controlled substance.
Trafficking a controlled substance.
Manufacturing a controlled substance.
Different Schedules of Controlled Substances
Tampa is governed by Florida Statute 893.03, which divides controlled substances into five categories, called schedules. These relate to how addictive they are and what potential they have to cause harm, with schedule one containing the drugs that are considered most harmful and schedule five the least.
Schedule One
Schedule one drugs are considered the most dangerous, with the highest potential for abuse, and have no approved use in the medical field. They also carry the most severe punishments, and if you have been found to be involved in the sale of a schedule one drug, you could be facing a first-degree felony and a long prison sentence. Schedule one drugs include meth, crack, heroin, and LSD.
Schedule Two
Schedule two controlled substances also have a high risk of addiction but have medical uses and are sometimes prescribed. This category includes oxycodone (OxyContin), fentanyl, Adderall, methamphetamine, Dexedrine, hydromorphone (Dilaudid), hydrocodone per dosage unit (Vicodin), cocaine, methadone, meperidine (Demerol), morphine, and Ritalin.
Schedule Three
Schedule three drugs have a lower potential for abuse and addiction. This includes ketamine, steroids, kand products containing less than 90 milligrams of codeine per dosage unit.
Schedule Four
Schedule four drugs have a low risk of dependence and abuse. They include Soma, Talwin, Ambien, Darvon, Xanax, Darvocet, Valium, Ativan, Tramadol.
Schedule Five
Schedule five drugs include drugs that are supposed to have the lowest risk of abuse. They include cough syrups with less than 200 milligrams of codeine or per 100 milliliters, Motofen, Lyrica, Lomotil, and Parepectolin.
Possible Defenses in Tampa, FL.
Your attorney in Tampa will discuss the intricate details of your case to come up with the best possible defense. However, some of the most common defenses for drug crimes that include the intent to sell are:
Law enforcement was guilty of entrapment.
The illegal drugs were not yours.
The way they identified the drugs in your possession was flawed.
You had no intent to sell the drugs.
Did the police obtain evidence illegally?
You were incorrectly identified.
The police had no warrant to search and seize, or it was invalid.
The substance in your possession was less than 10 grams.
Investigation of Your Arrest in Tampa
When you agree to representation from The Law Place, the first thing we will do is investigate the quality of the evidence and how that evidence was obtained. Any flaw in the procedures followed by law enforcement could be taken advantage of and could save you from a first-degree felony conviction and a long stint in prison.
Your criminal defense attorney will identify whether the law enforcement officers who handled your case acted within the Constitution and relevant laws. If you had any of your rights violated, such as your Fourth Amendment rights, we might be able to have all the evidence for your case suppressed so that it cannot be used against you in court. If we are able to do this, then it is very unlikely that a conviction or prison sentence will follow.
We will work hard to prepare your case and face the court with a strong defense. This will show the court that we are serious about fighting your case and are committed to a win. If your drug charges cannot be dropped, then there is still a good chance that we can lessen your charges, prevent a first-degree felony conviction, and obtain a better outcome for your case than if you had no representation.
Given how serious drug offenses are taken in Florida and the complex laws that surround them, having a lawyer who is knowledgeable in Florida law and experienced in facing drug charges in court is your best possible option.
What to Look for When Hiring a Criminal Defense Lawyer
When you are facing accusations for the sale of illegal drugs in an amount of 10 grams or more in Tampa, Florida, the potential consequences are life-altering. Therefore, you will need to put trust in someone capable of obtaining the best possible outcome for your case. You need a defense attorney with skill, expertise, and someone that you can trust. A good attorney may be able to:
Reduce charges or have them dismissed.
Lower the severity of the punishment.
Minimize jail time.
Develop the best possible defense for your case.
When you hire a law firm to support your case, you should find out as much as possible about them. It has never been easier to find reviews and testimonials from real clients.
You should also consider whether an attorney is acting alone or whether they are part of a team. One individual's knowledge and experience can never make up a team of attorneys. At The Law Place, we will work as a team to determine the best defense for your case. While you will have one attorney who is assigned your case, they will always be able to confer with their colleagues for your defense. You are essentially getting a team of attorneys for the price of one.
First impressions are important, and it is important to trust your instincts. When you have a good attorney-client relationship, it means that you can get clarification when you need it and have the support you need during difficult times. Good law firms should offer a free consultation. During which they should explain how they operate before they ask for any payment. That way, you can make informed decisions once you have all of the information.
One of the key things that they should not be reluctant to discuss is their fee structure. You should have it laid out clearly in writing so that you are not left with any surprise bills. But, be wary of a law firm that is charging considerably less than their competition. There may be hidden costs that they have not disclosed.
Questions to Ask a Criminal Defense Lawyer Before Hiring Them
When you are searching for representation from an attorney, you need to be open with them. Remember, they want to minimize your charges, and they would never want to make things worse for you. The more they know, the better their defense strategy, so you should be entirely open with them. If you want to fight the first-degree felony, then you should be asking these sorts of questions:
Have you handled cases that are similar to mine?
What are your fees, and can I work out a payment plan?
Have you won cases that are similar to mine?
How many jury trials have you litigated?
What is your track record when it comes to working out plea bargains?
Can you provide me with references from your previous clients?
The last one is particularly important; if they are unable to provide references, then that should be a red flag, and you may want to continue your search. A good lawyer will be more than happy to give references. They want you to feel comfortable and confident with your representation and will do all they can to put your mind at ease.
What Makes The Law Place Different From Other Florida Law Firms?
We understand what a stressful and anxiety-provoking process the court system can be. Especially when you are facing an accusation of the sale of drugs, as crimes involving illegal drugs in Florida are treated extremely harshly. We will stand by your side and commit to doing everything possible for your case. This includes investigating from every angle, listening to your story, gaining insight and understanding into your case, and building an aggressive defense strategy tailored to the audience who will hear it, either jury or judge.
With more than 75 years of combined experience, our attorneys are constantly staying updated on the law and are sharpening their skills in the courtroom. We have battled cases in almost every Florida County, including a large number in Tampa, as well as Federal Court Cases. Many of our attorneys have an AVVO 10.0 rating, which is the highest possible rating on the site, based on trial skills, awards, length of practice, associations, and client reviews.
Contact The Law Place Today
Hiring the right criminal defense lawyer for the drug crime you are accused of could be the most important decision you have made in your life. It could be the difference between being convicted of a first-degree felony and a lengthy prison sentence or having your charges dismissed.
Even if the evidence is stacked against you, having an attorney by your side gives you a good chance of receiving a better outcome.
With a combined knowledge spanning more than 75 years, you can be confident that when you agree to representation from The Law Place, you are giving your case the attention it deserves. We have helped thousands of clients in the lowest points of their lives, and we want to help you as well.
Call us today in Tampa at (941) 444-4444 for a free consultation with a lawyer.