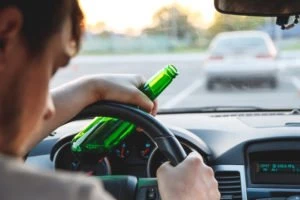 When you live somewhere with weather as beautiful as Fort Myers, Florida – especially if you're an eco-conscious person – there are few transport options more attractive than the bicycle. They're fun, keep you in shape and save you a lot of money compared to motor vehicles.
However, there are, unfortunately, some natural downsides. For all the health and leisure benefits of riding a bicycle, they can be an extremely risky vehicle in terms of accident potential. The bicycle accident rate in Florida is over double the average for other states in America, and a bicycle is the second most likely vehicle to leave you with a grievous injury following an accident.
Not that this information should put you off taking your bike for a ride in Fort Myers, Florida, but it is important to know the laws which protect you and what actions to take in order to protect yourself fully.
If you have been involved in a bike accident in Fort Myers, Florida, in the past two years, you could be entitled to compensation for any personal injury you may have incurred. Bike accidents can be serious enough to leave someone with lasting physical disabilities or even cognitive impairments due to the risk of brain damage in a bike accident case. At The Law Place, our law firm takes your accident case seriously and will fight for your compensation so that you can focus fully on your recovery.
Contact a Fort Myers bicycle accident lawyer at The Law Place today. We offer free consultation on every case, with phone lines that are open 24 hours a day, 7 days a week. All of our consultations are no obligation, and we operate a no-win-no-fee billing model, so seeking the compensation you deserve through an accident attorney has never been easier or more risk-free. Contact one of our experienced accident attorneys on (941) 444-4444 today!
What Are My Legal Rights as a Bicyclist in Fort Myers, Florida?
Florida statute 316.2065 is the set of statutes which covers the laws for bicyclists, including the specifics of responsibility for bicycle accidents.
These laws state that a Fort Myers bicycle rider has all of the same rights and duties which are applicable to the driver of any other vehicle, with a few additional responsibilities. These responsibilities mainly concern additional safety considerations, such as the requirement of wearing a bicycle helmet when under age sixteen or the special rules when riding a bicycle with a child under age four.
While bike riders are meant to utilize the bike lane where possible, many Fort Myers roads have no such lane available. In this case, the law requires them to ride as far right as possible. With this considered, they are still entitled to a fair share of the road by law.
What Are My Legal Responsibilities as a Florida Bicycle Rider?
To ensure that you achieve the best compensation possible with the help of a personal injury accident attorney, you must ensure that you follow the additional responsibilities necessary for a bicyclist in Florida.
These rules and regulations are as follows:
You must obey all of the usual traffic laws and signals.
Your bicycle must utilize a regular, fixed seat. You must be seated at this seat while riding.
You must not exceed the maximum number of passengers your bicycle was designed for.
Children under four (or weighing less than 40 pounds) must be seated in an appropriate carrier or seat, which protects that child from the bike's moving parts.
You must have at least one hand upon the handlebars while riding.
Your brakes must allow you to stop within 25 feet of their application.
You must ride reasonably close to the curb of the right-hand side of the road. Exceptions for this rule include considerations for narrow roads and one-way streets.
If riding next to a fellow cyclist, you must stay in a single lane.
Do not use any listening device, such as headphones, while riding. The obvious exception here is for riders who require hearing aids.
You must employ the use of bicycle lights or reflectors when riding after dark.
Children under sixteen years old must use a helmet that meets the federal standards of safety set forth by the Code of Federal Regulations.
What Are the Most Common Causes of a Fort Myers Bicycle Accident?
Unfortunately, even with the same legal protections as any other vehicle, bicycle accidents are still disproportionately common and all too often catastrophic.
This is due to the small size and the lack of protective barriers involved in bicycle accidents.
Common causes of a Fort Myers bicycle accident are as follows:
Distraction – Being smaller and lacking the same headlights as a car makes a bike rider even more susceptible to injury by a distracted driver. Distracted driving is most likely to be caused by a mobile phone, although there are many other possible causes. One way for a bicyclist to mitigate this risk is to ensure the presence of lights and reflectors on their vehicle.
Night riding – As with the above, it is often the case that a bicyclist is more difficult to see than a car. The risk of this nature of injury increases greatly at night-time when visibility is generally poorer.
Adverse weather – The poorer the weather, the lower the visibility. Combine this with the potential for slippery roads, and the risk of bicycle accidents increases greatly.
Failing to yield – Another common cause of a bicycle accident is a driver's failure to yield correctly. Sometimes it may be the case that drivers are unaware of their responsibility to yield to bicycle riders at all.
Door collision – A serious bicycle accident can be caused by something as simple as a car driver or passenger failing to check before they open their door. A collision of this nature can cause serious injury or cause the rider to roll into the road and into the path of further oncoming hazards.
Common driving failures – The rider of a bicycle is at risk of all of the usual causes for a road traffic accident. These include common accident causes such as intoxicated driving, reckless driving, and speeding.
If you have been involved in a Fort Myers bicycle accident due to one of these circumstances, get in touch with one of our accident attorneys today. Our law firm has the knowledge and experience to give you the best chance at reaching the maximum amount of compensation to make a recovery from your injury as smooth as possible.
What Are Some Examples of Common Injuries Sustained in a Fort Myers Bicycle Accident?
Unfortunately, the injuries sustained in a bicycle accident are much more likely to be catastrophic for the cyclist than the driver of the motor vehicle. Due to their lack of protection and the possibility of a bicyclist not wearing a helmet, fatal crashes and permanent injuries are not uncommon.
Common injuries incurred in a Fort Myers bicycle accident include:
Head injuries, with the risk of brain damage they carry. Brain injuries of this nature can lead to lifelong problems not limited to impaired motor function, cognitive and emotional difficulties.
Broken bones. These may range from simple a fracture recovery to complex fractures, which can leave the victim with lifelong complications.
Internal injuries, such as organ damage and internal bleeding.
Injuries the spinal column.
Soft tissue injuries.
Abrasions and lacerations.
Damage to the face, especially the eyes and dental injuries.
Disfigurement through permanent scarring.
Dismemberment and amputation.
This is not an exhaustive list of potential injuries. If you have suffered from any of the above or other injuries as the result of a bicycle accident in the last two years, then get in touch with a Florida personal injury attorney from The Law Place today. Our legal guidance can help you to achieve the compensation and justice you deserve following your accident.
What Damages Can an Attorney Help Me Claim for Following a Fort Myers Bike accident?
With a personal injury attorney from the correct law firm, there are many different types of damages available to you following your accident, depending on the specifics of your situation.
These damages include, but are not limited to:
Medical bills
Your medical expenses following a physical injury as a result of an accident anywhere in America can often be astronomically high. The right attorney can help you seek compensation for these financial damages.
Lost wages
Time off work to recover from injuries incurred in an accident is a natural part of the recovery process. A personal injury attorney could assist you in recovering wages that you could have earned if you were not involved in an accident.
Due to the destructive bulk of a motor vehicle in comparison to a bicycle, it is common that your property may become damaged as well as your person. Damages may be sought to recover compensation for this property damage.
Additional costs
After a catastrophic accident, you may be shocked to discover many additional costs that wouldn't have occurred to you. These may be the cost of additional childcare or transport assistance during your recovery process.
Pain and suffering
Pain and suffering is the legal terminology which deals with additional complications from your injuries. These damages will consider the length and pain level of your recovery process, as well as additional complicating factors such as your levels of emotional distress and the presence of any lifelong complications you may have suffered as a result of your accident.
Lost life
If you or your loved one loses their life in an accident, then the remaining family members may be entitled to raise a wrongful death case. This type of case allows the recovery of compensation for lost wages, lost companionship, and other levels of family disruption.
If you feel that your accident falls into any of the above categories, then you are likely to be entitled to compensation. The best way to identify which damages suit your particular case is to get in touch with an experienced accident lawyer from The Law Place for a free consultation and case evaluation. We will be able to identify which damages apply to you and give you impartial advice on the best legal avenues available to you.
Wrongful Death in Bicycle Accidents
Bicycling, while a favored mode of transport and recreation for many in Fort Myers, isn't without its risks. Streets bustling with vehicles, combined with occasionally inadequate infrastructure for cyclists, can sometimes lead to tragic outcomes. When these accidents occur, the consequences can be devastating, with some resulting in the most severe outcome: wrongful death.
Fatal bicycle accidents are not just numbers or statistics; they represent lives lost, families shattered, and communities left to mourn the loss of a loved one. The impact of such an event is immeasurable, both emotionally and financially, for the family members left behind. They must grapple with the suddenness of the tragedy, often accompanied by mounting medical bills, funeral costs, and the potential loss of a breadwinner.
It is in these bleak moments that having seasoned bicycle accident lawyers on your side becomes invaluable. An experienced attorney understands the profound pain and confusion that families undergo during these times. They'll work tirelessly to ensure that the negligent parties are held accountable and that the grieving families get the compensation they rightfully deserve. It's not just about monetary recompense, but also about finding some semblance of justice in the midst of the pain.
In Fort Myers, the statistics concerning bicycle accident fatalities are a sobering reminder of the dangers bicyclists face every day. While no amount of compensation can ever replace the loss of a loved one, holding those responsible to account can offer a sense of closure and security for the future.
For families who find themselves in the aftermath of such a tragedy, it is crucial to reach out to a dedicated attorney. They can guide you through the intricacies of the legal process, provide the support you need, and help ensure that your loved one's memory is honored in the pursuit of justice.
Why You Should Seek Help From The Law Place
Navigating the aftermath of a bicycle accident in Fort Myers can be challenging, especially when faced with the evolving legal landscape, like the 2023 law updates. This is where The Law Place comes in. Our dedicated team stays constantly abreast of any legal changes, ensuring that we always provide advice that's current and relevant.
Choosing The Law Place means having a team by your side that's committed to your cause. Our dedication extends beyond mere legal representation. We believe in holistic support, which means being there for our clients, answering questions, providing reassurance, and most importantly, fighting tirelessly to get the justice and compensation they deserve.
With the recent law changes in 2023, the landscape for bicycle accident claims has shifted. It's more critical than ever to have a legal team that's updated and informed. At The Law Place, we've integrated these changes into our practice seamlessly, allowing us to craft strategies that reflect the current legal environment.
In a city like Fort Myers, where the bustling streets see their fair share of accidents, it's vital to have a dedicated ally. The Law Place doesn't just offer legal assistance; we offer peace of mind. Knowing that a dedicated team is tirelessly working for you can make all the difference in your recovery journey. We are not just another law firm; we are your partners in navigating this challenging journey. So, when considering legal representation, think about more than just the immediate aftermath. Think about the journey ahead, and choose a team that will be there every step of the way.
Fort myers bicycle accident lawyer, FAQ
What are the most common bicycle accident injuries?
In Fort Myers, the most common bicycle accident injuries range from cuts and bruises to more severe issues like fractures, head traumas, and spinal cord injuries. The severity often depends on the speed and type of collision.
How can a lawyer help after a bicycle accident?
A Fort Myers lawyer can guide victims through the legal processes, helping them build strong bicycle accident cases, represent their rights, and ensure they receive the appropriate compensation for their injuries and damages.
What should I do immediately after a bicycle accident?
After ensuring your safety and seeking medical attention, it's essential to gather evidence from the accident scene, exchange information with the other parties, report the incident to the police, and then consult with a lawyer to understand your rights and the best course of action.
Are spinal cord injuries common in bicycle accidents?
While not as common as scrapes or fractures, spinal cord injuries can occur in more severe bicycle accidents, especially when riders are not wearing protective gear or when hit at high speeds by a motor vehicle.
Can I seek compensation if the negligent driver fled the scene?
Yes, even if a negligent driver leaves the scene, you may still have options for compensation through uninsured motorist coverage or other avenues. A lawyer can help identify the best approach.
How long do I have to file a claim after a bicycle accident in Fort Myers?
Florida's statute of limitations sets a two-year time limit on victims have to file a claim. It's crucial to consult with a lawyer as soon as possible to ensure you don't miss out on any potential compensation.
Do I need a lawyer if my bicycle accident injuries are minor?
Even with minor injuries, costs can accumulate, and issues may arise later. Consulting with a lawyer ensures you understand your rights and potential future complications.
How is fault determined in bicycle accident cases?
Fault is typically determined based on evidence, witness statements, and the official accident report. A lawyer can help investigate and establish the negligence of the driver or other responsible parties.
What if the negligent driver claims I was at fault?
In some cases, a negligent driver might try to shift the blame onto the cyclist. This is where evidence, witness testimonies, and legal representation become crucial to counter such claims and protect your rights.
Can I claim for emotional and psychological trauma after a bicycle accident?
Yes, in addition to physical injuries, victims can seek compensation for emotional distress and psychological trauma resulting from the accident. This underscores the importance of comprehensive medical and psychological evaluations following a collision.
Speak to an Experienced Bicycle Accident Attorney Today
If you have been involved in a bike accident in Fort Myers in the last four years, you could be entitled to compensation for the injuries you sustained and any additional impacts that your accident had on your lifestyle.
Here at The Law Place, our team of personal injury lawyers have over 75 years of combined experience. Unlike your average law firm, our lawyers operate each case as a team. We do this so that you can benefit from the knowledge, experience, and wisdom accumulated by each individual member of our handpicked team over the years. You deserve the very best in legal representation following the trauma of a serious accident, and our law firm is experienced in providing this level of service.
Navigating the complexities of Florida's laws can be a daunting and overwhelming process, although it doesn't have to be. With representation from The Law Place, we can guide you through the entire process with compassion and excellence. Our no-win-no-fee payment model means that all your legal fees will only be recovered once you have been awarded your final settlement. It will not cost you a cent upfront, nor will an unsuccessful case cost you anything at all.
Our telephone lines are open 24 hours a day, 7 days a week, so that we can work around your busy schedule. If you have been involved in a bike accident in the last four years, don't hesitate, get in touch with us today. Each day that passes from your accident increases the risk of evidence essential to your compensation becoming unavailable. Insurance companies often rely on the intimidating complexities of the law in order to reduce your maximum compensation amount.
Don't be intimidated out of the justice you deserve. Contact us on (941) 444-4444 today for a completely free consultation with an experienced bicycle accidents lawyer.