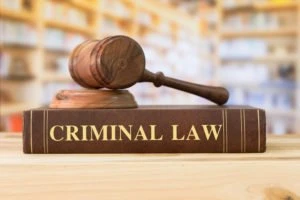 Battery is a crime that is present in the State of Florida, particularly in Tampa. It is a complicated situation to be in. Often, in the courtroom, the prosecution might not have all the facts surrounding the case correct. This results in people being wrongly charged for felony battery, where it may not have actually occurred. According to Florida Statue 784.03, a battery felony is defined as the situation when someone intentionally causes bodily harm to another person or touches or strikes another person against their will.
Under Florida law, there must be proof of intent present in the prosecution's case. In some cases, there is no intention to cause harm. The situation could be that your touching or striking of another person was purely accidental. If you are in the position where the intent was not there to cause harm to another person, there is the potential to dismiss your battery case entirely.
If you find yourself in the position where you are being charged with a misdemeanor or felony assault battery crime, you need legal representation who can help defend you. Here at The Law Place, our criminal defense lawyers work collectively to come up with the best possible defense strategy for you and your case. At our law firm, our team boasts 75 years of combined experience in dealing with battery cases across the State of Florida, including Tampa, FL. Our telephone lines are open anytime you need it, 24 hours a day, 365 days a year. So, no time is a bad time to get in touch. One of our experienced representatives will be waiting on the line to give you your free consultation. They will make you aware of all the options available to you with no obligation.
Contact us today at (941) 444-4444 for your free consultation.
Florida Assault and Battery Laws
Although violent crimes of assault and battery are often paired together, under Florida law, they are actually two separate crimes with different meanings. In Tampa, assault can be defined as a threat by words or actions that causes another person to feel afraid of imminent violence. Battery is defined as the offense of actual physical contact with another person, such as hitting or striking them.
Something that is important to be mindful of is the key legal difference between the two. Assault requires the victim to feel threatened or afraid of the person in question. Battery does not include this requirement; only the intention to cause harm needs to be present for it to be defined as such.
Therefore, someone might face both charges for the same incident, even though assault and battery are legally defined as different crimes. It is also important to know that even if someone justifies their actions on the grounds of self-defense, there is still the possibility of facing charges. This is why it is crucial that you have a strong and reliable criminal defense lawyer who can help you.
Types of Battery Charges in Florida
Battery charges vary in several ways, so it is important to understand them in order to know what your conviction is defined under in Tampa. Listed below are the different kinds of battery charges that exist in Tamp, FL.:
Simple battery – An intended physical action that causes actual bodily harm to another person or any intentional striking or touching of a person against their will.
Felony battery – This includes prior battery offense, battery with strangulation, or serious bodily injury.
Aggravated battery – This includes the use of a deadly weapon, if the victim was pregnant, if the victim in question is 65 years old or older, or intentionally causing serious injury to the victim.
Sexual battery – Otherwise know as rape.
It is important that your legal representative understands the difference in these crimes and their consequences.
What Penalties Are Associated With Battery in Tampa, FL?
It is highly likely that if you are charged with simple battery in Tampa that the consequence will be a first-degree misdemeanor. If you are found guilty, you will face the following penalties:
Up to twelve months of probation.
Up to twelve months of imprisonment in a Tampa jail.
A monetary fine of up to $1000.
The severity of the penalties and the punishments are greatly dependant on the circumstances surrounding the crime. Law enforcement will take into account several things, including if you have a previous criminal record, if you are a first-time offender, as well as examining the victim's injuries.
Aggravated battery is an assault battery crime that can be classified as a felony. Under Florida Statue 784.045, aggravated battery is classified as intentionally causing actual bodily harm, disfigurement, or permanent disability to a person. It also includes the use of a deadly weapon. A deadly weapon includes any object, instrument, or substance that is intrinsically dangerous. Examples of this include a firearm or knife. It can also include objects that aren't intrinsically dangerous but are manipulated in a way that has the intent to cause harm.
As it is a felony, the penalties for aggravated battery are a lot more severe. They include:
Up to 20 years imprisonment
A monetary fine of up to $10,000
There are serious consequences to these charges, which is why it is important that you have a strong criminal defense lawyer on your side, as they might be able to reduce your penalties. Here at The Law Place – we want to help. We have a team of experienced battery attorneys who can give you the best possible defense for your case.
What Common Defences Are Used Against a Battery Charge in Tampa?
The circumstances surrounding a battery charge are incredibly varied. In Tampa, the defense that is given will differ depending on each individual case. If you find yourself in this position, an experienced criminal defense lawyer may be able to defend you by using the following:
The alleged battery was an accident.
The alleged act was committed on the grounds of self-defense or in defense of another person.
The alleged victim had consented to the physical act.
The perpetrator and alleged victim were mutually engaged in combat with each other.
The act was committed in defense of your property.
There is little evidence to support that the person in question physically touched the victim.
There is little evidence to support the claim of intent was present for the incident.
The instrument in question does not meet the definition of a "deadly weapon."
Depending on the circumstances surrounding your case, any of the above defenses could be relevant to support your case. At The Law Place, we want to help in any way we can. Our team of criminal defense attorneys will work tirelessly to help reduce or minimize any of your penalties.
FAQ Section – Tampa Battery Lawyer
What is the difference between aggravated assault and assault and battery charges?
Aggravated assault involves a deadly weapon without the intent to kill or an intent to commit a felony, whereas assault and battery include an unlawful threat by word or act to do violence to the victim, coupled with an apparent ability to do so, and doing some act which creates a well-founded fear in such other person that such violence is imminent.
How can a criminal defense attorney help if I'm charged with a third degree felony for battery?
A seasoned criminal defense attorney can challenge the evidence, negotiate with the state attorney's office, and potentially reduce the severity of the charges or even seek a dismissal, especially if there is a lack of evidence or if your prior criminal record is minimal.
Are battery charges handled differently within the criminal justice system if it involves domestic violence?
Yes, domestic violence cases are often given a higher priority within the criminal justice system and can result in more severe penalties. This includes situations involving great bodily harm or where the alleged victim is a household member.
What should I do if I'm accused of battery Tampa assault?
You should immediately seek the guidance of an experienced criminal defense attorney to protect your rights. They can advise you on how to interact with law enforcement officers and ensure that you do not inadvertently incriminate yourself.
If I'm a health worker and I'm assaulted, does the emergency medical care provider status affect the battery conviction?
Yes, Florida statutes increase the penalties for battery convictions if the victim is an emergency medical care provider. The charges can escalate to a second degree misdemeanor or even higher based on the circumstances.
Can I face battery penalties if I acted in self-defense?
Self-defense can be a valid defense against battery charges, particularly if there was a reasonable fear of unlawful threat or imminent danger. However, the defense must establish that the force used was necessary and proportionate to the threat faced.
How is assault defined in Florida, and how does it differ from simple assault?
Assault in Florida is an intentional, unlawful threat by word or act to do violence to another person, with an apparent ability to do so, and doing some act that creates a reasonable fear in the other person that such violence is imminent. Simple assault does not involve a weapon or intent to kill.
What are the long-term consequences of a battery conviction on my prior conviction record?
A battery conviction can result in up to five years of jail time, depending on the degree of the felony. It can also lead to a permanent mark on your criminal record, which can affect future employment opportunities, the ability to obtain certain licenses, and can lead to increased penalties for any future offenses.
If I accidentally caused physical harm, can I still be charged with battery?
Battery requires intentional touching or striking of another person against their will. Accidental harm might not typically constitute battery unless it resulted from a reckless or negligent act. However, each case is unique, and you should consult with an attorney to understand your specific situation.
How do Tampa battery lawyers handle cases where the victim sustained a physical injury?
Experienced attorneys will seek to prove negligence or lack of intent on the part of the accused. They will thoroughly review the incident reports, medical records, and gather evidence to build a strong defense strategy.
What are the typical battery penalties for a second degree felony in the Tampa Bay area?
In the Tampa Bay area, a second degree felony battery can lead to a jail time of up to 15 years, probation, community service, and hefty fines. However, penalties can vary based on the judge's discretion, the defendant's criminal history, and the case's circumstances.
How can a former prosecutor help if my family members are facing battery charges?
A former prosecutor has inside knowledge of how the state attorney's office operates and can anticipate the prosecution's strategy. This insight can be invaluable in formulating a defense that can lead to reduced or dismissed charges.
What should I do if I'm on someone else's property and charged with battery?
If you were on someone else's property and find yourself facing battery charges, it's crucial to document the context of your presence and any interactions. An attorney can assist you in proving that you had a lawful reason to be there and that any physical contact was not intentional or harmful.
What steps are taken to seek compensation for victims in a battery lawsuit?
The legal team will gather all evidence, including medical treatment records and witness statements, to establish the extent of injuries and the impact on the victim's life. This helps in seeking full compensation for all damages, including medical expenses and emotional distress.
Contact The Law Place Today
If you are in the position where you are facing felony or misdemeanor battery charges, you must seek legal assistance promptly. That is what we are here for.
Do not hesitate to contact us today to receive your free consultation. As a law firm, we take pride in the work that we do. Our experienced team boasts a combined experience of 75 years in dealing with battery and assault cases that are similar to yours. Once you contact us, a member of our team can begin to examine the details surrounding your case and start the process of explaining what kind of legal aid we at The Law Place in Tampa can provide for you during this stressful time.
Our phone lines are open 24 hours a day, 7 days per week. Our representatives will be ready to give you your free consultation, so no time is a bad time to get in touch with us.
Call to arrange your free consultation today at (941) 444-4444 and take the first steps to develop a strong defense!