For many motorists, an accident with a truck is their worst nightmare. The sheer size of trucks means that these accidents are often catastrophic for those involved and victims suffer severe injuries or even death. Unfortunately, this nightmare is sometimes a reality. Truck accident fatalities in America have increased by nearly 15% in recent years.
Victims of truck accidents often suffer life-changing injuries that will impact their way of life forever. On top of their injuries, the amount of time off work required for recovery and the medical bills that pile up can leave victims under extreme amounts of stress to add to their injuries.
The Law Place personal injury lawyers are experts in fighting for compensation for victims of truck accidents in Sarasota. We empathize with the trauma that our clients have experienced, and we will work tirelessly to secure the best possible compensation to support their recovery. If you or a loved one has been in a truck accident in Sarasota, contact The Law Place today at (941)-444-4444 for a free consultation and case evaluation.
Common Injuries from Truck Accidents
The size and weight of trucks mean that truck accidents often result in serious injury for those involved. Typical injuries seen in accidents involving trucks include internal bleeding and organ damage, head, neck, and spinal cord injuries, burns, and severe lacerations. Unfortunately, serious truck accidents can result in paralysis and even death.
Our team of dedicated attorneys fight and win for Floridians.
Who Is Responsible far a Truck Accident in Sarasota?
Many individuals or agencies could be responsible for a truck accident. These include either driver, the trucking company or manufacturer, and highway maintenance agencies. A driver may be found responsible for an accident if they are behaving negligently, for example, driving while fatigued, under the influence, or driving recklessly. If a vehicle malfunction causes the accident, the manufacturer could be liable.
Similarly, if poor road conditions or badly maintained signage contributes to a crash, the agency responsible for maintaining the roadways may be found responsible. To prove responsibility, evidence, including photographs, police reports, and witness statements, needs to be gathered to support the case. Often insurance companies will argue responsibility to reduce the amount of compensation due, so a strong case is required to support any claim.
Third-Party Liability
Unlike cars, most trucks are used for commercial purposes. These commercial businesses are responsible for ensuring that their truck drivers behave responsibly on the road. This includes providing the relevant training and ensuring that all drivers are certified appropriately and follow the relevant rules. If you are involved in a commercial truck accident, the trucking company or loading company may be liable.
A trucking company may be found responsible for an accident if a truck driver has not received the proper training required to complete their job safely or if they are overworked, resulting in fatigue and dangerous driving.
Another common reason for truck accidents is unsecured cargo or if the truck is carrying an improperly balanced weight. This could make the truck harder for the driver to maneuver and cause the driver to lose control. Some trucking companies contract cargo companies to load their trucks. If the cargo company improperly loaded the truck, which contributed to your accident, the cargo company could also be responsible for compensation.
What Should I Do After a Truck Accident?
The main immediate concern after a truck accident is your safety and well-being. Ensure that you remain calm, call the emergency services for help and check yourself and others for injuries.
If you can do so, there are a range of additional steps that you can take after a truck accident that may help you with the aftermath of the crash.
Contact Emergency Services
The first step following an accident involving a truck is to contact the emergency services, specifically medical services and the police. Due to the potentially severe nature of truck accidents, you should prioritize medical attention to attend to your injuries and the injuries of others involved in the crash.
Some common truck accident injuries, such as internal bleeding, will continue to worsen without medical attention. In Florida, you need to seek medical attention within 14 days of the accident in order to have a valid personal injury claim.
You are legally also obliged to inform the police of the existence and location of an accident. If the accident resulted in personal injury or severe property damage, then the police should be called while you are at the scene of the accident. Often, this can be done simultaneously while contacting an ambulance. If the police did not attend the scene, then a report should be filed with the police within ten days of the collision.
In severe truck accidents, you may not be conscious following the collision. If so, other members of the public may contact emergency services.
Collect Evidence and Details of Witnesses
Although a personal injury claim may not be at the forefront of your mind in the immediate aftermath of an accident, you may thank yourself later for any steps you can take to support a future claim. These steps may also protect you against any counter-lawsuits from other individuals involved in the accident.
If you can do so, it may be beneficial to take photographs of the scene and the damages caused to the vehicles, as well as your own injuries. You should also try to document the conditions of the road and surrounding area, such as signage and any other details that you think could be relevant to your claim.
Names of parties involved and contact information is also essential, as well as vehicle registration numbers. If there are any witnesses, these may be essential in any future claim. Take note of their contact details if you are in a position to do so.
Contact Your Insurance Company
You are legally obligated to inform your insurance company of any accident involving your vehicle within 24 hours of the crash. When informing your insurance company, be aware that any further details about the crash could be recorded and could potentially be used against you to argue your final settlement.
It is best to communicate through an attorney to avoid saying anything that could hinder your claim. You may choose to speak to an attorney before you speak with your insurance company.
Seek Legal Representation
Following a truck accident, your injuries may be severe, and you may go through a long recovery process before you feel able to think about compensation. In the meantime, keep a record of your recovery process and evidence of all the costs you incur for medical treatment, transport to appointments, therapy, loss of wages, and home modifications.
When you feel ready to do so, seek advice from an experienced truck accident attorney to discuss the details of your case and identify the best course of action to secure compensation for the ordeal you have suffered.
We're Florida's top litigation team with over 75 years of combined experience
Truck Accident Person Injury Cases
Although compensation can never undo the damage done in a truck accident, a personal injury claim can go some way toward giving the victim a sense of justice for what happened to them. Financial compensation can also ease the stress a victim is under from the accident due to missed work and medical expenses.
What Compensation Could I Be Entitled to?
The compensation available in truck accident cases can fall under three categories, economic, non-economic, and punitive damages. Under these categories, you can claim for a range of tangible and non-tangible costs that include:
Medical expenses that you have incurred.
Future medical bills that may result from your injuries.
Lost wages and lost earning potential.
Costs to make modifications to your home because of your injuries.
Pain and suffering.
Emotional turmoil, post-traumatic stress, depression, and anxiety.
A loss of quality of life and chronic pain.
Punitive damages could be awarded in a settlement to punish and make an example of the individual responsible for the crash. Punitive damages are more common in severe accidents involving blatant negligence, such as driving under the influence. However, punitive damages are only available in cases that go to court.
Factors that may influence the final amount of compensation you receive include the severity of your injuries, the costs incurred for medical treatment and that you will incur for future treatment, the quality of representation, and how clear liability is.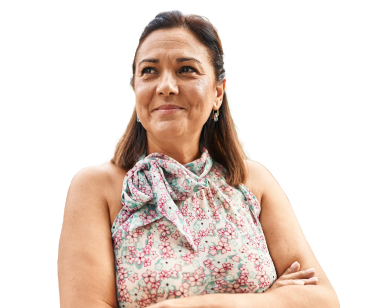 From the initial call to updates on your case status, we are here to get you answers.
What Are the Legal Fees for a Truck Accident Personal Injury Case?
At The Law Place, our attorneys operate on a contingency fee basis. This is also known as 'no-win, no-fee'. Our attorneys will only take their legal fees from your settlement if you win. If you do not win your case, you will not have to pay our legal fees. The percentage your attorney will take from your final winning settlement will be agreed upon with you upfront when you agree to representation to ensure you do not get any surprises during your case.
Our contingency fee basis should reassure you that we are confident in our expertise and ability to win your case for you. Our truck accident attorneys are so confident that we will win your case that we are happy only to be paid when you receive your winning settlement.
Contact The Law Place Sarasota Truck Accident Lawyers Today!
The serious injuries obtained by truck accident victims are something that no one should experience. At The Law Place, we fight passionately to give victims a voice to seek justice following their traumatic experiences.
Whether you will make a complete recovery or have suffered life-threatening or life-changing injuries, a personal injury claim holds entities responsible for the accident and discourages similar accidents in the future.
The Law Place attorneys are highly skilled and experienced in successfully representing truck accident victims in Sarasota. If you are represented by a truck accident lawyer from The Law Place, we will secure the best settlement possible for you and your family.
Secure a truck accident lawyer serving Sarasota citizens today to fight for your rights. We offer a free legal consultation, and our phone lines are open 24/7. We are here whenever you are ready to start your compensation journey. So call The Law Place today at (941)-444-4444.