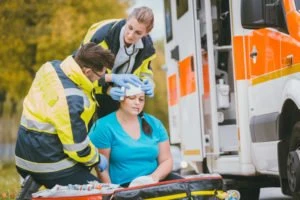 Traumatic brain injuries are incredibly dangerous, and they have the potential to completely turn the lives of the victims and their families upside down. The effects are often life-altering and drastic, and so if you've experienced a traumatic brain injury in an incident that wasn't your fault, it's important that you contact The Law Place and get the justice that you deserve.
Our personal injury lawyers have over 75 years of collective experience in helping head injury victims like yourself navigate the Florida legal system and secure the compensation that they are owed. We offer a free consultation for all possible clients, so contact us now to schedule yours and speak to a traumatic brain injury lawyer.
Call us today at (941) 444-4444!
What Are Traumatic Brain Injuries?
The Centers for Disease Control and Prevention states that traumatic brain injuries are a leading cause of death and disability in the United States.
Traumatic brain injuries often happen when a sudden trauma, force, or lack of oxygen damages the brain and disrupts its normal functions. The victim does not need to endure an open head wound or even a loss of consciousness to suffer from long-term effects.
Traumatic brain injuries are often caused by car accidents and slip and fall accidents.
Our team of dedicated attorneys fight and win for Floridians.
What Are Some Effects of a Traumatic Brain Injury?
It's possible for traumatic brain injuries to go unnoticed for many hours after they have been sustained. They may even remain undetected for days or even weeks.
Traumatic brain injuries can be especially dangerous for children, as their brains are still in the earlier stages of development and so symptoms can be delayed and/or easily overlooked. This means that diagnosing a traumatic brain injury in children can be difficult, and so it's crucial that you look out for the symptoms of both mild and severe head trauma.
At The Law Place, we have plenty of experience in helping clients who have suffered a traumatic brain injury, and so we know how severe a head injury can be. Our law firm will fight tirelessly on your behalf so that you and your family get the compensation that you deserve to cover your pain and suffering as well as any financial losses you may have endured. So if you have suffered from brain trauma in Port Charlotte, then you should contact our brain injury attorneys now for a free consultation.
Short Term Effects of a Traumatic Brain Injury
The impacts of a traumatic brain injury can vary from mild to severe, depending on how serious the initial injury was. Concussions are the most common brain injury, which can cause dizziness, nausea, memory loss, drowsiness, headaches, emotional instability, and sensitivity to light and sound.
Long Term Effects of a Traumatic Brain Injury
If a victim of a traumatic brain injury seeks medical treatment early enough, then it's possible that any potential long-term effects can be eased. Despite this, it's not uncommon for victims to develop long-lasting impacts which can affect your life and ability to work.
Severe brain injuries can lead to constant mental and physical problems, such as cognitive and motor control issues, impaired communication, trouble-regulated emotions, hampered senses, and personality changes. These problems can prevent victims from working or living a normal life without regular medical assistance.
In extreme cases, victims may end up in a coma or vegetative state.
Damages Recovered by The Law Place in Traumatic Brain Injury (TBI) Cases in Port Charlotte, FL.
Not only do victims of brain injuries and their families have to deal with the trauma of the injury itself, but they also endure a burden of huge financial losses, often due to expensive medical bills. Because of this, it's important to get the help of a skilled and professional brain injury attorney to secure the compensation you deserve.
While every case is different, below is a list of the damages that the team at The Law Place often recover for traumatic brain injuries sustained in Port Charlotte:
Past and projected medical bills – It's likely that you required medical care after suffering from a blow to the head, and you should be reimbursed for these expenses.
Past and future lost wages – If you were severely injured, then you probably couldn't attend work for a period of time. The Law Place will fight on your behalf for your right to receive compensation to cover the wages you lost and/or are expected to lose.
Pain and suffering – You and your family will likely all be experiencing emotional distress and mental trauma after experiencing a traumatic brain injury, and you could be left unable to do something that you once enjoyed. Therefore, you may be owed compensation. However, as this is often difficult to prove in court, you will need the help of a knowledgeable brain injury attorney.
The losses caused by a traumatic brain injury can be devastating for the victim and their family. So if you have been involved in an accident that wasn't your fault but left you suffering from brain trauma, then you could be entitled to financial compensation. The personal injury lawyers at The Law Place in Port Charlotte will do all they can to win your case and receive the justice that you deserve, so call us today for a free consultation with a skilled and reputable brain injury lawyer!
We're Florida's top litigation team with over 75 years of combined experience
How Much Will My Accident Lawyer Cost?
Sometimes, people feel hesitant to hire a personal injury lawyer because they're worried about how much it could end up costing them. This is because it's often assumed that effective legal representation isn't affordable, and many people are concerned that they could end up facing surprise costs as well as the financial burdens they're already struggling with.
However, our personal injury team at The Law Place work on a contingency basis, also known as no-win-no-fee, which means there's nothing for you to fear! This means that you will not have to pay us a single cent unless we win your case. Even if we are successful, you won't have to pay anything out of your own pocket – instead, we'll just subtract our legal fees from the settlement that we win on your behalf.
Our law firm is strictly monitored by The State Bar Association, which means that you can trust that we won't be charging you any unexpected costs. Instead, we will be entirely transparent when it comes to our legal fees.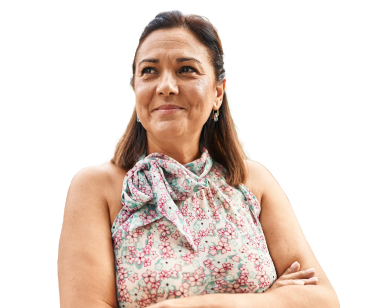 From the initial call to updates on your case status, we are here to get you answers.
What Will The Law Place Do for Me?
The Law Place offers a free consultation for anyone who believes they may have a claim. This means that you'll be able to sit down with an experienced Port Charlotte lawyer to discuss the specific details of your case and the legal options that are available to you. We will also be able to estimate how much compensation you could be entitled to.
After the first consultation, it will be up to you whether you wish to continue working with our team at The Law Place. If you do choose to, we'll schedule a second meeting with you, where we can explore the accident in more depth. We will thoroughly investigate your case, gather evidence, interview witnesses, and speak to all parties who were involved. This means that you can relax and focus on healing, knowing that professionals are dealing with your case.
So to give yourself the best chance at securing the compensation you deserve, schedule a free consultation with The Law Place today.
The Law Place Can Help You!
If you have suffered an accident in Port Charlotte or elsewhere in Florida that wasn't your fault but left you suffering from a serious brain injury, then you should contact our law firm immediately. Our personal injury lawyers have years of experience in helping victims just like you fighting for the justice and closure that they deserve.
Our Florida personal injury attorneys will help guide you through the complex legal system and lift the stress off your shoulders, so you're no longer worrying about legal matters. The Law Place offers everyone a free consultation, where a brain injury lawyer will be able to assess the validity of your claim and offer you free and reliable legal advice.
So don't hesitate; our phone lines are open 24 hours a day, 7 days a week. Call us today if you have experienced a traumatic brain injury that wasn't your fault at (941) 444-4444.