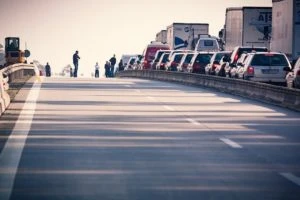 In Tampa, failing to obey a lawful order is an unlawful act, as described in Florida Statute 316.072. This law usually applies to a traffic offense, where someone has been stopped by a police officer, although it can also apply to other circumstances.
Failing to obey a lawful order occurs when a driver of a motor vehicle, a pedestrian, or a cyclist is given a lawful order by a police officer and refuses to follow the instruction. The term police officer covers a municipal police officer, deputy sheriff, fire department members, a traffic law enforcement officer, traffic crash investigation officers, state troopers, and EMT responders.
If you have been accused of failing to obey a lawful order in Tampa, then you should seek help from a skilled Tampa criminal defense attorney from a trusted law firm. It is no small matter. You could be facing a second-degree misdemeanor, and therefore, a criminal record. This could seriously hinder your job and even your housing prospects. At The Law Place, we have over 75 years of collective experience, helping clients in Florida escape charges such as this. We will assess your case and explain what options are available to you so that you can make an informed choice about your next move.
Contact us today for a free consultation on (941) 444-4444.
How Is a "Lawful Order" Defined?
The term lawful order is vague, and there is often a debate about what counts as one. The court has largely kept quiet about what can be categorized as a lawful order, and as a result, cases can be highly controversial.
An example of a highly controversial case was when Sandra Bland was pulled over after failing to stop at a stop signal. When pulled over, the police officer asked her to put out the cigarette she was smoking, but she refused. She went on to refuse to step out of the vehicle. Although she was told that these were lawful orders, she was not aware of what this meant, and police officers at the scene failed to explain the potential consequences to her. This type of scenario is not uncommon, and people can be left with a charge and a criminal record that affects them for the rest of their life.
However, this lack of clarification could actually be beneficial to your case. Your defense attorney may be able to exploit the vagueness of this law to fight your case. We strongly recommend you seek legal guidance so that you are not unjustifiably charged. A charge such as this can have a big impact on your life, which is best avoided if possible.
Penalties for Failure to Obey the Lawful Order of a Police Officer in Tampa
Many people will ignore lawful orders because they are unaware of the potential consequences. The law classifies failing to obey a lawful order as a second-degree misdemeanor. The penalties for which could include up to 60 days in jail, six months of probation, and a fine of up to $500.
But this is not the worst of it. If charged with a second-degree misdemeanor, you will have a criminal record. This record is public information, and people do not look favorably on people with a criminal record. It could affect your job, your future job prospects, and where you can live.
If you are facing charges of failing to obey a lawful order, then speak to a criminal defense attorney today. We will do all we can to help you avoid the worse penalties.
How Can a Criminal Defense Attorney Defend Me in Tampa, FL?
A criminal defense attorney at The Law Place will use their wealth of knowledge and experience to build a strong case. At our law firm, we will assess your case as a team so that we can explore every possible defense, following which you will have a committed attorney by your side who is your advocate. For failure to obey lawful order charges, there are some common defenses that your attorney may be able to include.
Unlawful Order
Your attorney may look to prove that the lawful order or direction given to you was, in fact, unlawful. Although it is illegal in the State of Florida to disobey a lawful order, if this order was unlawful, you could escape charges. For this defense, your lawyer will need to provide sufficient evidence. However, it is up to the prosecution to prove that the order was lawful.
Officer's Status Unknown
Another common defense is that you were not aware of the status of the police officer or other law enforcement agent when they gave you the order. You must have had a legitimate reason to believe that the order was legally obligating. We recommend that if you are suspicious of someone giving you an order, you call The Law Place for a free consultation.
Protected Speech
If you used words to disobey an order from a law enforcement officer, then free speech may be argued. Unless you physically disobeyed, the principle of protected speech may protect you.
For example, if a police officer stopped you, and you acted non-violently and politely, then this could become part of your defense.
What Can a Defense Lawyer Do for You?
The main role of a defense attorney is to represent you and do everything they can to help you escape any charges brought against you. However, there are many other aspects to their service, including.:
They will counsel you and help you work through Florida's complicated legal system and give you legal advice.
They will support you and do what they can to take away some of the stress.
They will investigate your case, speak to witnesses, and gather evidence.
They will assess police reports and have an understanding of the Florida Statutes to look for anything that might help your case.
They will examine witnesses at hearings, depositions, or trials.
They will create a strong defense strategy to present to judges and juries.
All of our criminal defense attorneys are excellent listeners and communicators. We understand how scary it can be to be accused of a criminal offense. We will listen to your story and do what we can to put your mind at ease. Following a free case review in Tampa, FL., if we believe we can help you, we will invite you to a thorough case review.
In the case review, we will give you legal advice, explain the fee structure, and explore possible defenses. If you decide that you would like to continue with representation from our law firm, then we will get to work right away. After analyzing your case as a team, so that you can benefit from our team's knowledge and experience, your attorney will get right to work. Gathering evidence and developing an aggressive defense strategy.
Questions Many People Ask Before Hiring Us
You are probably considering several law firms, and that is a good thing. It is important to do your research and to be confident that you have the best possible defense. After all, this is a decision that could affect the rest of your life.
There are some important questions to ask any law firm to ensure that you are securing the best possible representation. Such as:
Have you dealt with cases that are similar to mine?
Have you helped people facing the same charges as me to avoid a criminal record?
How successful have you been in Florida at working out plea agreements?
How many trials with a jury have you acted as a defense attorney for?
What are your fees? And how am I able to pay?
Can you provide me with references?
References, in particular, are incredibly important. If an attorney is unable to provide you with references from previous clients, then you should be very wary. Any successful lawyer will be able to give you clear examples and references from previous clients who were happy with their representation.
How Does The Law Place Compare to Other Florida Law Firms?
The Law Place has over 75 years of collective experience, and our attorneys are highly knowledgeable and are committed to continuous learning. Many of our attorneys are AVVO rated 10.0, which is the highest possible rating. This is based on things like awards, years in service, and reviews.
On our website, you can find numerous reviews from clients who we have helped. We pride ourselves on our excellent feedback and our commitment to excellent service. We will fight alongside our clients to ensure that cases that can be dismissed are. And if not, we have a history of working out favorable plea bargains to help people escape the worse penalties.
We don't believe you should be left with a criminal record that could have negative implications for the rest of your life for the single mistake of failing to obey a lawful order.
With your permission, we will work as a team so that we can secure the very best outcome for your case.
Contact Law Place Today!
If you are facing charges for failing to obey a lawful order from a police officer or someone else with authority, then you should seek help from The Law Place today.
The sooner, the better, as we will be better able to gather evidence for your case. Do not wait until you are stood in court to realize that you need quality representation. Once you are charged with a second-degree misdemeanor, it will be too late. You will have a criminal record, which could have a huge impact on your life. Instead, act now and protect yourself, your future, and your family.
At The Law Place, the attorney-client relationship is one of commitment and confidentiality. Don't hesitate to call us today for a free consultation. Our phone lines are open 24/7. Call us now at (941) 444-4444.