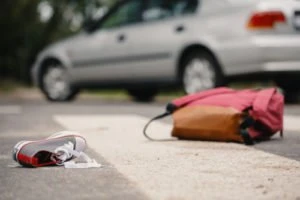 A Sarasota pedestrian accident occurs when a motorized vehicle injuries a pedestrian, either by colliding into them directly or causing some other object to collide with them. The injures are almost always more severe for the pedestrian. Therefore, if you are the victim of a pedestrian accident, you likely have the right to claim compensation.
Contact a Sarasota pedestrian accident attorney today so that they can evaluate your case and tell you whether they believe you have a claim. Insurance companies will want to minimize their duty to you. However, an experienced law firm will make sure that you are not taken advantage of and get what you deserve.
We offer a free consultation with a Sarasota personal injury lawyer so that you can make an informed decision about how to proceed with your case. Contact us now at (941) 444-4444.
Common Causes of Pedestrian Accidents?
If you were hit by a car or other motor vehicle, then your injuries could be life-altering. You may even be looking to claim on behalf of a family member who has suffered an injury that prevents them from claiming themselves.
You are likely angry and are wondering how this could happen. There are several reasons why you might need a pedestrian accident attorney. However, some common causes are:
Distracted driving, such as mobile phone use.
The driver ignored red lights or stop signals.
Speeding.
Reckless driving.
Driving under the influence of alcohol and/or drugs, lowering reaction time.
Failure to check the environment, such as making blind turns or failing to check mirrors.
If the driver involved in the pedestrian accident was guilty of any of these behaviors, their liability should be easy to prove. They have not followed the rules of the road and therefore acted negligently, failing to keep others around them safe.
However, even if liability is clear, you should still seek help from a Sarasota pedestrian accident attorney. Insurance companies are often quick to offer you a settlement, which will likely be much less than what you are entitled to. Once you have accepted their offer, you cannot claim for more, even if you come to realize that the settlement barely covers your medical bills. At The Law Place, our accident attorneys will tell you what we think your case is worth and will fight with you to secure the best compensation.
Our team of dedicated attorneys fight and win for Floridians.
What Damages Can a Sarasota Pedestrian Accident Lawyer Help Me Claim?
The damages that you can claim for in any accident throughout Florida can be separated into three categories. They are economic damages, non-economic damages, and punitive damages.
Economic Damages
Economic damages are designed to cover any financial hardship as a result of your injury case. Injured pedestrians are often left with broken bones, spinal cord injuries, neck injuries, or any other accident injuries. The financial expense can quickly accumulate.
Medical expenses – Medical bills and future medical expenses can be massive in Sarasota, FL. It is easy to forget that expenses could continue for years, and you must make sure you have a legal team who takes that into account and stands up against the insurance company to make sure you are covered now and in the future.
Lost wages – When someone is injured in a pedestrian accident, they will likely miss work. They may also lose earning capacity if their injuries prevent them from doing the same job. Both of these aspects must be taken into account when you are fighting for a settlement.
Property damage – If any of your property was damaged in the Sarasota accident, then your injury lawyers will also secure compensation for this. For example, you may have a broken phone, headphones, laptop, etc.
Additional costs – Additional costs could include transport to and from the hospital, adjustments to your home to aid you because of your injury, or any other expenses resulting from your injuries.
Wrongful death – In the State of Florida, if you have lost a loved one in a car accident, then you can claim compensation for their funeral expenses and any loss of income to a family household.
Non-Economic Damages
Non-economic damages are more difficult to prove and are designed to compensate you for your emotional suffering. Following pedestrian accidents, it is important to seek legal representation from skilled pedestrian accident attorneys who can quantify your non-economic damages and ensure that you are properly compensated.
Pain and suffering – Following personal injury from pedestrian accidents in Sarasota, FL., the victims must be compensated for their pain and suffering. This includes emotional distress and changes to the victim's lifestyle, which could have a big impact on their life and emotional well-being. This could also impact the family, who are no longer able to spend time with that individual as they once did.
Loss of companionship – If you have lost a loved one in a car accident, then you should be compensated for your emotional suffering as well.
Pedestrian accident lawyers at The Law Place will not only take into account your suffering but also the suffering of your family. We will fight to maximize the compensation you receive through our knowledge of Florida law. Contact us for a free case review to find out more about what we could do for your specific case.
Punitive Damages
Punitive damages or exemplary damages are damages designed to bring justice for the wrong brought against you. They are designed to punish the perpetrator rather than compensate the victim.
If you feel someone's behavior has grossly wronged you, then you may be entitled to punitive damages. They do not come easily, but if appropriate to your case, your personal injury lawyer will help you fight for justice.
We're here to serve you. Our phones are open 24 hours a day.
Contact The Law Place for a Free Consultation in Sarasota Today
If you have been injured as a pedestrian in Sarasota County, then you deserve compensation. Being hit by a car is a frightening experience, and you should not have to deal with the stress of financial hardship for something that was not your fault.
At The Law Place, we have over 75 years of collective experience. Our Sarasota personal injury lawyers will analyze your case as a team to create an aggressive defense from every possible angle. At the same time, one of our personal injury lawyers will become your advocate and will be there to support you through this difficult time.
So call us today to schedule a free case review. Our practice areas cover the State of Florida, and our phone lines are open 24/7.
Call us on (941) 444-4444 today.