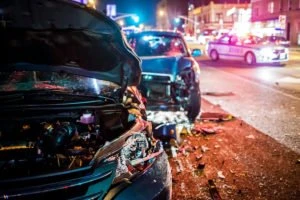 Sarasota Passenger in Vehicle Accident Lawyer
When most people think about car accidents in Sarasota, their attention goes to the drivers involved. However, passengers also often suffer injuries and are very rarely at fault. If you have suffered injuries as a passenger in a car accident, then you have just as much of a right to compensation for your damages, which could include medical bills, lost wages, and mental anguish. Florida law entitles you to pursue a personal injury claim; however, depending on the circumstances, the law can become a little complex.
That is why you need a reputable Sarasota personal injury lawyer on your side who is dedicated to fighting for your rights following an accident. At The Law Place, we have over 75 years of combined experience dealing with car accident cases in Sarasota and the rest of Florida. We are a committed team of Sarasota car accident lawyers who will fight by your side every step of the way.
Which Driver Do I File a Personal Injury Claim Against in Sarasota, Fl?
If you were the passenger in a car accident, who you file a claim against will be dependent on your specific circumstances. Always be mindful when speaking to car insurance companies. Car insurance is big business, and like any large company, their top priority is profit. This means they will want to pay you as little as possible following an accident.
Anything you say to them could devalue your claim, and because several car insurance companies could be involved in your car accident case, you need to be careful. Stick to the facts and avoid talking about the extent of your injuries, and, if possible, speak to a car accident attorney before you speak to an insurance adjuster.
However, you may file a claim against:
The driver of the vehicle you were a passenger in or their insurance company. As stated in Florida Statute 627.7407, Florida is a no-fault state, so you may claim against your driver's insurance company even if they were not at fault. If the driver of the car was not the owner, then you could still file a claim against the person who does own the vehicle or their insurance.
If the other driver was at fault and the crash was severe, then you may be able to claim against them or their insurance company.
If you own an automobile, then you may be able to claim from your own insurance company.
If you are unsure where to seek compensation in Sarasota, FL, then contact us at The Law Place today for a free consultation, we will offer you unbiased advice so that you can make an informed decision on your next steps.
Florida's No-Fault Laws
Florida law, as outlined in Florida Statute 627.736, requires all drivers to have Personal Injury Protection (PIP) insurance. PIP will pay for 80% of medical bills and 60% of lost income. The driver's PIP coverage will also cover you as a passenger, regardless of who was at fault for the accident. However, compensation can only be recovered up to the limits of the insurance policy. Therefore, you may have no choice but to claim from both drivers.
If one driver's insurance policy only compensates you for some of your damages, then you may be able to claim the rest from the other driver. This will depend on the severity of your injuries, how many people were involved in the car accident, and what insurance limits each driver has. The minimum PIP in Florida is $10,000 in PIP. However, medical expenses can quickly exceed this amount.
Seek Medical Treatment After an Accident
After a car accident in Sarasota, Florida, you must seek medical treatment within 14 days in order to make a claim. However, we recommend seeking medical attention as soon as possible. This makes it easier for your car accident lawyer to prove that your injuries were a result of the accident. After a car accident, the adrenaline may initially cover the true extent of your injuries, so it is always better to get yourself checked out, even if you feel alright.
The Duty of Care
In Sarasota and across Florida, drivers automatically have a duty of care when driving their car. This means that they are expected to drive reasonably and safely in order to protect passengers, other drivers, and pedestrians. If someone acts negligently, such as if they fail to follow the rules of the road or drive distracted, then they have violated this duty and could be liable to a lawsuit.
If you were injured as a passenger in a motor vehicle, you might be able to claim for the following damages:
Medical Expenses
This includes any medical expenses as a result of the car accident, including past present and future. This may include hospital visits, rehabilitation, and transport to and from the hospital.
Loss of Earnings
If you missed work because of the accident, then you deserve to be compensated for your lost wages and any lost earning potential.
Pain and Suffering
Pain and suffering damages include compensation for mental anguish and loss of enjoyment if you are left unable to do your usual activities. These are difficult to quantify, and you need an experienced car accident lawyer on your side in order to fight for what you deserve.
Loss of a Loved One
If you lost a loved one in a car accident, whether they were a passenger or a driver, then you could be owed compensation for funeral expenses and loss of consortium (loss of income to a family household).
s
Wrongful Death in Passenger Vehicle Accidents: Understanding Your Rights
Tragically, not all car accidents result in recoverable injuries; some lead to the devastating outcome of a loved one's death. When a passenger loses their life due to the negligence or recklessness of a driver, surviving family members are left grappling with profound grief, coupled with a myriad of financial and legal challenges. In these circumstances, a wrongful death claim can provide some solace and security for the bereaved family.
A wrongful death claim arises when a person dies as a direct result of another party's negligence or wrongdoing. In the context of passenger vehicle accidents, if it's determined that the driver or another entity, such as a car manufacturer or roadway contractor, was at fault, the deceased's family may be eligible to file a claim.
Here are the primary compensations that a wrongful death claim can provide:
Medical and Funeral Expenses: This covers costs associated with any medical treatments the deceased might have received after the accident and the subsequent funeral and burial expenses.
Lost Wages and Earning Potential: If the deceased was a significant breadwinner for the family, this compensation aims to cover the lost income and the potential future earnings they would have provided.
Loss of Support and Services: Beyond monetary contributions, the deceased might have provided essential services to the family, like childcare or household maintenance. This compensation recognizes and covers the value of those lost services.
Loss of Companionship and Protection: This pertains to the emotional vacuum left by the deceased, especially relevant for spouses, children, or parents who have lost the emotional support, guidance, and companionship of their loved one.
Pain and Suffering of Survivors: The emotional and psychological trauma experienced by the family members can be immense, and this compensation seeks to address their anguish.
Punitive Damages: In cases where the negligence was particularly egregious or malicious, punitive damages might be awarded. These are meant not just as compensation but as a punishment for the at-fault party, deterring them and others from similar behavior in the future.
Navigating a wrongful death claim can be particularly challenging given the emotional weight of the situation. Engaging a seasoned Sarasota passenger in vehicle accident lawyer ensures that the family's rights are upheld, and they receive the comprehensive compensation they deserve. Such legal support provides families the space to grieve, heal, and remember their loved ones, knowing that justice is being sought on their behalf.
Timeline of a Claim as a Passenger in a Car Accident
Understanding the timeline of a claim as a passenger in a car accident can help you navigate the complexities of the legal process more confidently. While each case is unique and the exact timeline can vary based on specific circumstances, here is a general outline of what you can expect:
The Accident Occurs: Immediately after the accident, it's vital to ensure safety, seek medical attention, and gather as much information as possible. This includes collecting contact and insurance details from all involved drivers, noting down the accident specifics, and taking photos if possible.
Medical Evaluation and Treatment: Seek immediate medical attention, even if injuries aren't immediately apparent. Not only is this crucial for your health, but medical records also serve as essential evidence for your claim.
Consultation with an Attorney: Soon after the accident, consider consulting with an attorney to understand your rights as a passenger. They can provide guidance on the best steps forward and what compensation you might be entitled to.
Investigation: Your attorney will start an in-depth investigation into the accident. This might involve gathering evidence, speaking to witnesses, consulting with accident reconstruction experts, and collecting all relevant documentation, such as medical bills.
Filing a Claim: Based on the findings of the investigation, your attorney will file a claim against the at-fault driver's insurance company. This usually involves drafting and sending a demand letter detailing the accident, your injuries, and the compensation sought.
Negotiation: Once the insurance company receives the demand letter, they might respond with a counteroffer. There will be a period of negotiation where both parties attempt to reach a fair settlement. Your attorney will advocate for your best interests, aiming to secure the maximum compensation for you.
Filing a Lawsuit (if necessary): If negotiations don't yield a satisfactory settlement, the next step might be to file a lawsuit. This initiates the formal legal process, leading up to a trial.
Discovery Phase: Before the trial, both sides engage in a discovery phase, where they exchange information, evidence, and conduct depositions.
Trial: If a settlement isn't reached during the discovery phase, the case goes to trial. Here, both sides present their arguments, and a judge or jury makes the final decision.
Settlement or Judgment: If the trial rules in your favor, or if a settlement is reached before the trial concludes, you'll receive the awarded compensation.
Appeal (if necessary): If either party disagrees with the trial's outcome, they can appeal the decision, which might prolong the resolution of the case.
It's essential to note that many car accident claims are settled out of court, and not all cases follow this exact trajectory. However, understanding the general flow can help you be better prepared and make informed decisions throughout the process.
Understanding the New 2023 Florida Car Accident Laws
In 2023, Florida introduced significant changes to its car accident laws under House Bill (HB) 837. These reforms primarily revolve around the statute of limitations and the comparative fault laws. Both these changes have considerable implications for anyone involved in a car accident in Florida.
New Statute of Limitations
The statute of limitations dictates the timeframe within which a victim can file a lawsuit after a car accident. With the 2023 reforms, this timeframe has been updated.
Previously, car accident victims had four years from the date of the accident to initiate a lawsuit. However, with the new 2023 law, this period has been reduced to two years. This tightening of the timeframe underscores the importance of acting promptly after an accident. Victims must now ensure that they gather evidence, consult with attorneys and file their claims more swiftly to avoid missing the window of opportunity to seek justice.
New Comparative Fault Laws
Florida's comparative fault laws determine how much compensation a victim can receive based on their proportion of fault in the accident.
Before the 2023 reforms, Florida operated under a pure comparative negligence system. This meant that, even if a victim was 99% at fault for an accident, they could still recover 1% of the damages from the other party.
However, the 2023 laws introduced a shift from pure comparative negligence to a modified comparative negligence system. With this change, if a victim is found to be more than 50% responsible for the accident, they are no longer eligible to recover any compensation from the other party. This means that the distribution of fault becomes crucial in determining a victim's right to compensation. If both parties are found equally at fault (50-50), neither can claim compensation from the other.
What Will The Law Place Do for Me After a Car Accident in Sarasota, Florida?
Research has shown that more than 90% of people who have support from car accident attorneys receive a payout. And on average, the payout is worth 60% more than those without representation.
After calling The Law Place, you will speak to one of our personal injury lawyers who will provide a free case review. In this review, they will determine whether they believe you have a strong case. If you decide you would like to proceed, then we will arrange a free consultation with a car accident lawyer who will explain in detail how they can help you, and what our fee structure looks like. That way, you have all the information before you commit to representation.
If you decide to continue with representation from our law firm in Florida, then one of our injury lawyers will begin investigating your case, contacting witnesses, and putting together a strong claim. That way, all you need to do is focus on your recovery.
Insurance companies in Sarasota are notorious for using underhand tactics to try and devalue car accident claims. When they hear that you have a car accident lawyer on your side, they will try and settle with you quickly. If you settle with insurance companies, then you waiver your right for any further compensation. This could leave you with much less then you deserve. Always speak to your car accident attorney first, who will make sure that you are not taken advantage of.
Most injury cases involving car accidents result in settlement. We will fight for a fair settlement without the hassle of going to court. However, we will not accept anything less than what you deserve. Therefore, if your car accident case does go to court, then we will have already built up a strong claim, and we will be ready to fight.
Sarasota Passenger in Vehicle Accident Lawyer: FAQ
What are my rights as a passenger in a car accident in Florida?
As a passenger involved in an auto accident, you have the right to claim compensation for your injuries from the at-fault driver, regardless of whether it was the driver of the vehicle you were in or another vehicle involved in the collision.
Can a passenger sue a not at fault driver in Florida?
Typically, passengers sue the at-fault driver for compensation. If the driver of the vehicle you were in was not at fault, your claim would generally be against the driver of the other vehicle involved in the accident.
Should I get a lawyer after a car accident in Florida?
Yes, especially if injuries are involved. A Sarasota car accident lawyer can guide you through the complexities of a car accident claim, ensuring you receive the compensation you deserve for your injuries and other damages.
Can someone sue you personally after a car accident in Florida?
While Florida's no-fault insurance system aims to reduce the number of lawsuits, if damages or injuries exceed certain thresholds, or if there was gross negligence involved, you can be sued personally after an auto accident.
How do I determine who was at fault if I was a passenger in an accident?
Fault determination can be intricate, involving a review of police reports, witness statements, and possibly accident reconstruction. Consulting with a Sarasota car accident lawyer can provide clarity on who bears the liability.
Can I file a claim if the accident was caused by a family member or friend driving?
Yes, as a passenger, you can file a claim against any at-fault party, including family members or friends, to recover damages for your injuries.
How is compensation determined for passengers in car accidents?
Compensation is based on various factors including medical bills, lost wages, pain and suffering, and future medical needs. A thorough evaluation with the help of a lawyer ensures you get the compensation you deserve.
What if I was in a rideshare vehicle during the accident?
If you were in a rideshare vehicle like Uber or Lyft at the time of the accident, you might be entitled to compensation from the rideshare company's insurance, the driver, or other involved parties.
ow long do I have to file a car accident claim in Florida as a passenger?
Florida has a statute of limitations for personal injury claims. Generally, you have two years from the date of the accident to file a claim, but consulting with a lawyer ensures you adhere to all deadlines.
What should I do immediately after an accident as a passenger?
Prioritize your safety by seeking medical attention if needed. Gather details from all drivers involved, take photos of the accident scene if possible, get contact information of witnesses, and consider reaching out to a Sarasota car accident lawyer for guidance.
Speak to One of The Sarasota Car Accident Lawyers From The Law Place Today
If you were a passenger in a car accident in Florida, then you need an experienced car accident attorney on your side. With so many insurance companies involved, things can get complicated fast, and there may be people involved with a lot of experience in Florida law. So, level the playing field, by contacting The Law Place for representation.
At the very least, contact us for a free case review for some no-obligation advice. Car accidents are often preventable, and you deserve compensation for your injuries. We are open 24 hours a day so that you can speak to us when you need it most. Our practice areas cover the whole of Florida, so contact a Sarasota car accident attorney today.