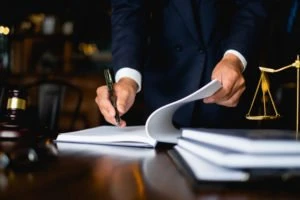 According to the Florida Department of Highway Safety and Motor Vehicles (FLHSMV), over 3,000 deaths occurred because of car accidents in 2018 alone. If you or a loved one have been involved in a motor vehicle accident in Sarasota, FL., you must seek legal representation as soon as possible. Depending on the circumstances surrounding the accident, the punishment will be either a second-degree or first-degree felony charge, coupled with a long jail sentence. You will be charged by the state, but there is also the potential of being sued in civil court due to the pain and suffering of the victim's family, and you may be ordered to pay compensation costs.
Do not be under the illusion that because there is a lack of intent to cause the wrongful death of another person that you can escape a felony charge. The actions that happened in the lead up to the car accident mean that you are still responsible for any serious personal injury or death that occurred. For example, if the case involved you driving under the influence of drugs or alcohol, your wanton disregard for the safety of others around you means you will face severe penalties.
If you or a loved one are being accused of causing an accident that resulted in the death of another person, The Law Place is here to help you. Our law firm has dealt with cases that are similar to yours, not just in Sarasota but across the entire State of Florida. We boast some of the best criminal defense attorneys around. With the help of one of them, your charges could be reduced or even dismissed entirely. Contact us today for a free case evaluation. Our telephone lines are open 24 hours a day, 365 days a year.
Call our Sarasota law firm on (941) 444-4444 today to begin these vital steps.
Negligence Under Florida Law
Negligence is a major factor for car accidents involving the death of a person. Even if the crash was an accident, this does not negate your personal responsibility towards it. The prosecution will have to establish that your actions were negligent or showed a clear wanton disregard for the safety of other people around you. If you are a citizen of Sarasota County, you owe others a duty of due care as per Florida law. If your actions go against this, you can face criminal charges for any damages, injuries, or wrongful death that happened because of it.
Listed below are what the prosecution must establish to successfully convict you of negligence:
The legal duty to use duty of care – As mentioned previously, the duty of care is mandatory for any citizen and must be met in order to protect other people.
Breach of the duty of care – They must then establish that the defendant failed to meet this obligation.
Causation – This is the connection between the defendant's negligent actions and the injury or death of someone.
Damage/injury – This refers to the injury, loss, and damage that was a result of the defendant breaching their duty of care.
If you or a loved one were involved in a motor vehicle accident in Sarasota that caused the death of someone, and the prosecution successfully establish that the accident was a result of careless or reckless driving, you will subsequently face charges of negligence.
Our team of dedicated attorneys fight and win for Floridians.
Types of Car Accident Charges in Sarasota, FL.
Car accident charges can vary, so it is important that you understand the meaning and consequences of each. A strong criminal defense lawyer in Sarasota should be able to explain each of them to you in-depth, but listed below are overviews of what to expect if you are involved in any of the following:
Death Caused by Driving Under the Influence (DUI)
If, in your case, you were driving under the influence of drugs or alcohol during the time of the accident, and it results in the death of another person, you face DUI manslaughter charges.
As stated in Florida Statue 316.193, a person can face a DUI conviction if they are found to be driving a motor vehicle whilst under the influence of alcohol, a controlled substance, or a chemical substance. If, whilst under the influence, your reckless driving causes the death of someone, you will be convicted of DUI manslaughter and come up against second-degree or first-degree felony charges depending on the circumstances surrounding the accident.
We're Florida's top litigation team with over 75 years of combined experience
Aggravated Fleeing to Elude Law Enforcement in Sarasota, FL.
As stated in Florida Statue 316.1935, it is illegal in Florida to flee to elude a law enforcement officer at the scene of a crime. If you have been ordered to stop by an officer in an official police vehicle, and the sirens have been activated, legally, you must stop the vehicle you are driving. If you don't, and these actions then caused the death of someone, you will face aggravated fleeing to elude charges.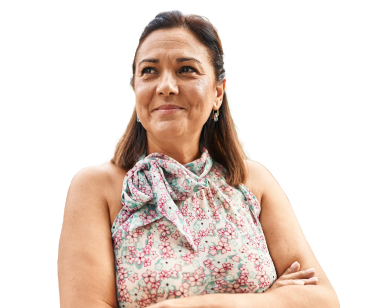 From the initial call to updates on your case status, we are here to get you answers.
Leaving the Scene of a Sarasota Car Accident That Involved Serious Injury or Death
Leaving the scene of a car accident, otherwise known as a 'hit and run,' when a death has happened is an incredibly serious traffic offense and is punishable by a first-degree felony charge. If you have been involved in a car accident, legally, you are required to do the following:
Stop your vehicle at the scene of the accident or as close to it as possible.
Render assistance when necessary.
Willingly swap both names and addresses with any other person involved in the car accident.
Inform law enforcement of the car accident immediately.
What Are the Penalties of a Fatal Car Accident Case in Sarasota?
As stated previously, your charges will be decided based on the circumstances surrounding the accident. Usually, it will result in a felony charge of some kind. However, the court will also take into consideration if you have any previous convictions. Listed below are the consequences of a felony charge in Sarasota:
First-degree felony – For an accident involving the death or serious injury towards another person, as well as considering the circumstances of the accident, you could face a first-degree felony conviction. This comes with 30 years of imprisonment as well as a fine of $10,000.
Second-degree felony – A second-degree felony charge includes 15 years in jail as well as a $10,000 fine.
Third-degree felony – A third-degree felony conviction means 5 years imprisonment as well as $5,000 in fines.
A felony conviction is not something you want to have on your record, as it will create complications later in your personal and professional life. Therefore, it is crucial that you have a strong personal injury lawyer on your side who can help fight these charges.
The victim's family will be experiencing a lot of pain and suffering during this time, and you will be asked in some cases to cover the financial costs of lost wages, medical expenses, and more.
Possible Defenses in a Fatal Sarasota Car Accident Case
As you can see, car accident cases are incredibly complicated. Therefore, it is crucial that your lawyer has a strong knowledge of Florida law, as they will need to utilize this knowledge to build a powerful defense case for you. Listed below are some of the possible lines of defense that your lawyer can use to fight for your rights:
Wrongfully accused – There could be evidence to support that you have been wrongfully accused of this crime.
Comparative negligence of the victim – The victim was in some way responsible for their own death. For example, if they were cycling at night but failed to have light reflectors on their bicycle or reflective clothing on their body, and was then killed by a motor vehicle.
No causation – It is possible that there is evidence that proves that your actions during the incident were not the cause of the victim's death. The prosecution must establish a clear link between your actions and the death.
Questions around state of mind – It could be possible that the defendant was not in the right state of mind during the time of the accident through no fault of their own. For example, being on prescribed medication that caused the accident to occur.
Important Steps to Take at the Scene of a Sarasota Car Accident
Listed below are the essential steps you must follow if you are involved in a car accident in Sarasota. These steps could be crucial for your defense later down the line.
Do not leave the scene of the accident – Under no circumstance should you leave the scene of an accident. If you are responsible for it, you must remain there. Otherwise, leaving the scene will only contribute to your guilt.
Examine for injury – You may still have the right to make an insurance claim for any personal injury that was sustained.
Collect witness information – Witness statements are crucial during a legal case. If there were any present at the time of the accident, get their information so they can be contacted if needed.
Take photographic evidence – Photographic evidence is a key component of your case. After a car accident, evidence can get lost, which makes photographs even more vital.
Seek legal advice – Do not act alone. Contact a reputable law firm as soon as possible so that a lawyer can begin this legal process and protect your legal rights.
Contact The Law Place Today
You do not want the label 'felon' on your criminal record. The penalties surrounding car accidents involving death are too serious to ignore. As well as lengthy prison sentences, there is the added financial pressure of paying for compensation during a civil lawsuit. You need the right kind of legal defense to guide you through this undeniably scary and distressful time.
At The Law Place, we want to help. We have a team of defense attorneys with a combined 75 years of experience in helping people like you. Do not hesitate to contact us. Call today on (941) 444-4444 to receive a free case evaluation. We will be ready for your call.