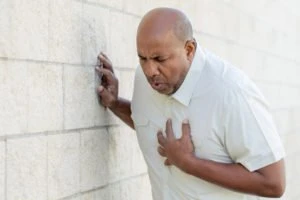 Deciding whether or not to undergo surgery is arguably a very difficult decision to make. However, if you and your doctor do decide that surgery would be the best option for you, then you will be putting a lot of trust into the hands of your surgeon in the hope that it will improve your quality of life. You will also, most likely, be making the assumption that any medical implants or devices that are placed into your body will be both effective and safe.
Sadly, across the State of Florida, there is a multitude of cases of people suffering because of defective Inferior Vena Cava (IVC) filters. In most IVC filter lawsuits, the manufacturers will be found liable for the harm caused and will be held accountable as per Florida's negligence laws.
If you or a loved one have suffered because of an IVC filter in Venice, FL., then contact The Law Place today! Our law firm can offer a free consultation where you can get all of your legal questions answered and learn what we can do for you, no strings attached. Our team of attorneys has over 75 years of combined experience in dealing with lawsuits such as your own.
Contact an IVC filter lawyer at our law firm today at (941) 444-4444. Phone lines are open 24/7.
What Is an IVC Filter?
An IVC, or Inferior Vena Cava filter, is a type of device that essentially will capture blood clots before they can become harmful. The inferior vena cava is a large vein in your abdomen that takes blood from the lower area of your body to your heart. If you are at risk of blood clots in your leg or pelvis (deep vein thrombosis, aka DVT), then there is always a risk this blood clot could travel through your IVC to your heart or lungs. This would result in life-threatening repercussions.
In most cases, the risk of a blood clot would be treated with blood thinners. However, in the case of patients with DVT who do not respond well to blood thinners, then an IVC filter may be offered as an alternative treatment method.
An IVC filter is a small metallic filtering device. This blood clot filter will be surgically implanted into the inferior vena cava. This will stop a blood clot from traveling to the heart or lungs. In later years, inferior vena cava filters were a permanent intervention. However, recently they have been made to be retrievable so that they can be easily removed if needed. They are life-saving and can be implanted in a minimally invasive procedure. Despite this, between 2005 and 2010, the Food and Drug Administration (FDA) received roughly 1,000 reports of serious complications arising from retrievable IVC filters and/or issues with their retrieval.
Our team of dedicated attorneys fight and win for Floridians.
Why Are IVC Filter Lawsuits Being Filed in Florida?
IVC filters were first approved for use in 1979. When they were first introduced, they were widely considered to be a huge progression in medicine by preventing life-threatening blood clots. Despite its original success in its earlier years, between 2005 and 2015, the FDA called for six significant recalls of IVC filters. These recalls were because of an increase in the number of reports of serious injuries and even deaths caused by IVC filters. In 2004 and 2014, a comprehensive IVC filter safety communication was released by the FDA.
A multitude of IVC filter manufacturers, such as C.R Bard, has been named in class action and individual lawsuits. An IVC filter lawsuit is used to compensate the victims of injuries related to defective IVC filters. In July 2018, more than 8,000 lawsuits were filed against both C.R Bard and Cook Medical for defects associated with some of their IVC filter models. These included:
Bard G2 Express Filter.
Bard G2 Filter.
Bard Recovery Filter.
The IVC filter lawyers here at The Law Place have 75 years of combined experience in dealing with cases such as your own and will be more than happy to help you get the justice you deserve. Contact us today to organize a free consultation.
What Are the Potential Symptoms of a Blood Clot Filter Malfunctioning?
If you have recently received a blood clot filter and are experiencing certain pain across your body, then the following symptoms could suggest that the filter is clogged with a blood clot or is otherwise malfunctioning:
Abdominal or back pain – This is a very commonly occurring sign of an IVC filter migrating. This could occur as a result of the filter traveling throughout your blood vessels and then lodging itself in another part of the body, such as an organ or vein.
Pain in lower extremities – Because of blood clot filters helping prevent deep vein thrombosis, patients could mistake pain as an issue with their DVT. However, extreme pain in the leg or pelvis could be a result of filter perforation or migration. Painfully swollen legs could also be a result of a clogged filter.
Symptoms in the heart area – If the filter has fractured and then one of the struts of the filter has traveled into the heart, then a number of symptoms can follow. This includes chest or neck pain, confusion, nausea, shortness of breath, lightheadedness, and an abnormally rapid heart rate.
Asymptomatic issues – In some cases, an issue with the blood clot filter might not be accompanied by any symptoms. Blood vessels do not have any nerve endings, so you may not feel any internal injuries. This can be extremely dangerous, and any issues can only be uncovered by receiving a CT scan or an x-ray.
We're Florida's top litigation team with over 75 years of combined experience
What Are the Risks and Complications With Bard IVC Filters?
Some of the most commonly reported complications associated with IVC filters manufactured by C.R Bard includes:
The filter migrating to other areas of the body. This can cause damage to organs and tissue.
A puncture to the filter can put the patient at great risk.
The breaking up of IVC filters can cause serious injury to organs such as the lungs and heart.
The inability to remove the device without putting the patient at serious risk.
IVC filters have also been known to cause specific issues such as:
Abnormal heart rhythms.
Stroke.
Hole in the heart.
Fainting.
Inflammation.
A blood clot or multiple blood clots across the body.
Heart palpitations.
Pulmonary embolism.
Defective IVC filters can cause a range of issues, such as those above, but they can also lead to emergency surgery such as heart surgery. This can be both dangerous and expensive, so if you have experienced any of the named or unnamed issues associated with IVC filters, then you should contact the IVC filter lawyers at The Law Place today!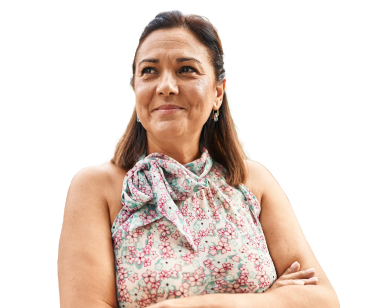 From the initial call to updates on your case status, we are here to get you answers.
What Damages Can Be Recovered in a Defective IVC Filter Lawsuit?
If you or a loved one have suffered because of a defective medical device, then you could be owed compensation for these damages. The personal injury lawyers at The Law Place will evaluate the details of your case and fight on your behalf for the maximum settlement you could be owed. Some of the possible damages you could be entitled to include, but are not limited to:
Medical expenses – With a defective IVC filter, there will obviously be some medical expenses. For any medical bills, as well as any adjustments you had to make to your home, you could be compensated for these costs. Furthermore, if your IVC filter has meant you have ongoing treatment costs, these expenses will also be covered in an IVC filter lawsuit settlement.
Lost wages – If your defective medical device meant that you had to have time off from work because of it, then you could be compensated for any of this lost income. An attorney will help you calculate this amount and any possible loss of future income as a result of any ongoing treatment. In addition to this, if you are left unable to work or have to change the nature of your work because of your injuries, you could be compensated for lost earning potential.
Pain and suffering – Pain and suffering is a form of non-economic damages that can be included in your lawsuit. These damages will account for any physical or mental suffering that you endured because of your defective filter. In addition to any mental or physical distress, pain and suffering also account for a loss of enjoyment in life. This compensates you for being unable to enjoy activities you once did, e.g., not being able to play a sport you regularly did before your defective IVC filter. This type of damages is difficult to provide evidence for and to translate into a reasonable settlement, so it is best to have experienced IVC filter lawyers on your side if you believe you could be owed this.
Any related household expenses – When you file a lawsuit, you should always remember to include any household expenses. For example, if you needed somebody to take care of your children, drive you around, or clean your house. If your defective IVC filter meant you were unable to do these tasks, then any expenses you had to pay because of this could be included in your final settlement.
Punitive damages – In some IVC filter cases, the at-fault party could have done something very wrong. For serious harms like this or repeat harms by the same company or doctor, the judge may give out additional damages to punish them appropriately. This is not common, though, so do not expect this to be a guaranteed form of damages in your settlement.
IVC Filter Wrongful Death Lawsuits
Florida Statute 768.21 explains that if you have lost a loved one because of somebody else's negligence, then you could be able to claim compensation for your loss through a wrongful death lawsuit.
Losing a loved one can be immensely distressing and stressful. A personal injury lawyer can take on your case so that you don't have to worry about the complex legal battle. You deserve to be compensated for the heartache you are experiencing. Our team recognizes that no amount of compensation will make your loss any easier. However, it may take away some of the unnecessary financial strain you are sadly experiencing. The costs you may be able to claim for in a wrongful death lawsuit include:
The loss of companionship.
Any funeral costs.
Any medical costs incurred by your deceased loved one as a result of their IVC filter.
The full value of the service that your loved one supplied.
The pain and suffering your loved one experienced before their death.
The loss of guidance, nurturing, and care provided by your lost loved one.
What Is the Average Settlement Value in IVC Filter Lawsuits?
It is extremely difficult to provide a universal average settlement value. This is because the necessary details needed to calculate a settlement can vary so much on a case-to-case basis. For instance, some injuries could result in a lost loved one, whereas another may have resulted in a person suffering a minimal amount of injuries.
However, based on a number of IVC filter verdicts and the history of mass tort litigation, a settlement could average between $100,000 and $500,000 in a significant injury case. It is important to keep in mind, though, that there will most likely be some cases that settle significantly lower or higher than this estimated payout range.
Is There a Time Limit on My Personal Injury Case?
If you, a family member, or a friend have recently been injured as a result of a defective IVC filter, then it is absolutely vital that you act as quickly as possible and hire an experienced IVC filter lawyer to help you with your case. In the State of Florida, Florida Statute 95.11 explains in detail that there is a very strict time limit on how long a personal injury case has before it will no longer be allowed to be put forward in court.
This statute of limitations means that after an IVC filter has caused suffering in Florida, you will only have four years from the date of your suffering to present your case to court. Otherwise, your defective IVC filter claim will be permanently barred from receiving a payout. This means that you will be unable to receive the suitable settlement that you would otherwise be entitled to. If you have sadly lost a loved one because of a defective IVC filter or medical malpractice relating to a retrievable IVC filter, then the statute of limitations for filing a wrongful death lawsuit is reduced down to an even shorter two years from the date of issue.
Because of this strict statute of limitations, it is important that you act quickly and contact an IVC filter lawyer at The Law Place as soon as possible to organize a free consultation with a dedicated member of our team.
How Much Will an IVC Filter Lawyer Cost Me?
Our personal injury lawyers at The Law Place work on a contingency basis, which is monitored by The State Bar Association. This means that any legal fees we charge will be taken from a percentage of your final settlement. If your claim is unsuccessful, then you will not be required to pay us anything – a no-win-no-fee guarantee. Our team is completely upfront about all of our fees so that you will not be left with any surprise bills from us.
What Can The Law Place Do for My Case?
Here at The Law Place, we are a well-established law firm that tackles a multitude of serious injury and death claims across Venice and the rest of Florida. Our team will work tirelessly in the pursuit of justice, regardless of the complexity of your individual case.
A blood clot filter case is arguably quite rare compared to other types of personal injury cases in Florida, but our lawyers have the experience and knowledge necessary to take on such cases.
Our personal injury lawyers have over 75 years of combined experience, and most of these lawyers at our firm have the highest possible AVVO rating of 10.0, based on years of service, awards, client reviews, and more. With the client's permission, we will be able to accurately review your case as a team so that it can benefit from the combined experience and knowledge of our lawyers. By doing this, we can confidently ensure that no stone is left unturned, and we can help you receive the maximum amount of compensation for your claim.
Contact a Personal Injury Lawyer at The Law Place Today!
If you or a loved one have recently suffered because of a blood clot filter defect in Venice or elsewhere within the State of Florida, then do not hesitate to get in contact with The Law Place today!
In your free consultation, a lawyer at our law firm will be able to tell you whether or not we believe you have a case. We will be able to offer you free advice and answer your questions in this meeting, whilst you will have no obligation to continue working with us.
If we believe that you do have a valid claim and you then do agree to have us as your representation, we will immediately start looking at how we can get you the justice you deserve.
Call our office today to get started at (941) 444-4444. Our phone lines are always open, 24 hours a day, 7 days a week, so do not hesitate to get in contact.