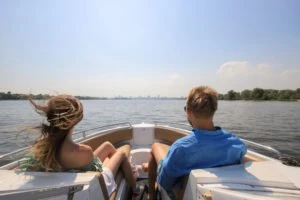 Boating under the influence (BUI) can have a negative impact on your driving career, especially if the offense causes property damage or bodily injury to the public and passengers. A first-time boating under the influence offense can carry a heavy penalty if damage to property is caused. This is classed as a first-degree misdemeanor and can carry up to six months in prison and a $500 fine. This is also dependent on whether any bodily injury was sustained as a result of the offense, and if there was a minor under 18 years old on board, this could see even harsher penalties introduced.
In the State of Florida, Sarasota abides by the regulations of Florida Statue 327.35 in regards to boating-related offenses. The statute clarifies the penalties surrounding any offenses and stipulations for any repeat offenders. These penalties are similar to any DUI charge (driving under the influence) an individual may receive operating a vehicle on the road as it could cause fatal injury to the public or personal injury to the offender.
If you have received a ticket for operating a boat under the influence and need legal representation, then get in touch with The Law Place today for a free consultation. Our dedicated attorneys will represent your case in a professional manner that could see a reduced penalty or even a case dismissal. Contact us today at (941) 444-4444.
Can I Go to Prison for Operating a Boat Under the Influence in Sarasota, FL?
If you a caught operating a boat under the influence and convicted, then you will face jail time. The length of the sentence will depend on your case and if you are a first time offender. There will also be other factors a judge will consider before passing a sentence. These include but are not limited to:
A minor under the age of 18 present at the time of the offense.
Property was damaged because of the offense.
If minor or fatal injury was inflicted upon the public.
Accidental death because of the offense.
If any of the above occurs due to the offense, then harsher penalties will most certainly apply. This will include an increase in the fine amount and a prison sentence of up to 30 years if a loss of life is involved. There are options available in order to reduce any potential sentences. The court might offer you the option for a DUI School, which could reduce a prison sentence to probational community service.
Our team of dedicated attorneys fight and win for Floridians.
Repeat Offenders in Sarasota, FL.
Boating under the influence can cause all sorts of complications in your personal or professional life, especially if you are a repeat offender. If you are caught boating under the influence for a second time, then you will see a heavy increase in fines of up to $2,000. You will then be imprisoned for up to 9 months. If you are released on bail pending the investigation, then the courts will seize your vessel, and it will be impounded for a 30-day period to prevent further offenses.
The courts of Sarasota, FL., will not look favorably on the third offense, and you could face severe penalties. Driving under the influence is generally regarded as a misdemeanor for a first-time offender, but repeat offenders will see this reclassified as a felony. This will also depend on how close together the offenses are. For example, if a third conviction is within a 10 year period, then this is regarded as a third-degree felony and carries a prison sentence of up to 5 years, followed by a very heavy fine of $ 5,000. A prison sentence will be mandatory, and the minimum period spent in jail will be 30 days.
The most important thing to do if you are caught driving under the influence is to contact a law firm and seek a highly experienced lawyer who will represent your case. The Law Place has experienced lawyers who are highly skilled and value their attorney-client relationship, making them approachable and easy to work with. Our Sarasota criminal defense attorney will work hard to make sure you are represented in the correct manner. Call us today for a free consultation.
Effects of Boating Under the Influence
Boating under the influence is very similar to driving under the influence with a few minor differences. A boating under the influence offense is often more dangerous than a DUI in Florida due to certain differences in conditions. Boating under the influence is considered dangerous as there may be many people in the water as well as other vehicles. Combine this with glare from the sun, and alcohol consumption can cause reduced and limited visibility.
Furthermore, as alcohol impairs certain brain and bodily functions, there is a high risk of drowning if the operator falls in the water, as they may struggle to stay afloat or re-board the vessel, which could be fatal. Alcohol can also have a drastic effect on an individual's nervous system making it difficult to regulate body temperature, and if the operator falls from the vessel under the influence, then they can suffer personal injury from hypothermia.
More factors to consider when consuming alcohol is the effect it has on decision making, depth, distance, and reflexes. This will most certainly cause the operator of the vessel to accidentally veer off track into a person, another boat, a dock, or a building causing extensive damage. This could also cause loss of life if the vessel crashed into an occupied building and its occupants were heavily injured or killed, resulting in more severe penalties and extensive jail time.
We're Florida's top litigation team with over 75 years of combined experience
Property Damage With Boating Under the Influence
If property is damaged because of boating under the influence, then harsh penalties will be issued to the offenders. It will result in a fine, confiscation of your vessel, and up to one year in jail. These penalties are also dependent on the parties present at the time of the accident and if anyone was injured as a result. If there is a minor on board at the time of the accident, then you will most certainly see your penalty increase. This will also be the case if you are a repeat offender.
If you were arrested on the scene, then it is most likely that the law enforcement officer will ask you to perform field sobriety tests to determine your level of impairment. There are also other ways an officer can test your sobriety, this includes blood and breath tests, and although this may seem daunting, it can potentially work in your favor if there is an issue with both of these methods.
If you are over the limit and arrested, then you will need to contact a defense attorney as soon as possible to help your case. If your case does go to trial, then it is recommended to have an experienced attorney by your side who is familiar with the laws regarding boating under the influence and has been by your side from the start.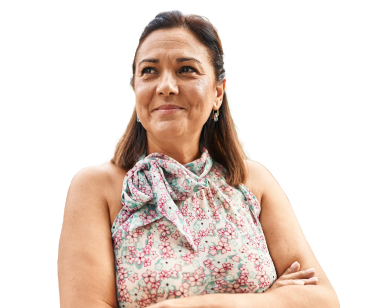 From the initial call to updates on your case status, we are here to get you answers.
What Can We Do for You?
Here at The Law Place, we can provide you with advice, support, and information in a new or ongoing case. We will appoint an experienced and dedicated attorney to work with you and fight to avoid charges, convictions, and potential jail time.
We are a reputable law firm that operates in Sarasota and around Florida. Visit our law firm website for further information on how we can help your case and provide you with the tools you need to win your case or reduce potential penalties.
It is important to make sure you in touch with us as soon as you can. This will allow us to gather as much information about your case as possible before we represent you in court. This will also allow us to investigate the law enforcement officers to determine if the charge was wrongfully issued and other potential defenses to your case.
Contact The Law Place Today!
If you are charged with boating under the influence, then you will need a reputable law firm to represent you. With any DUI or BUI charge, the prosecution will be aggressive in their approach. Our criminal defense attorney will work closely with you on your case and will negotiate the best possible outcome.
The defense lawyer assigned to your case will work hard to fight for your cause and move for better options, such as community service instead of jail time. We will respect your situation and value the attorney-client relationship. Our criminal defense team has experience in dealing with cases in Sarasota and all over Florida. Call us today for a free consultation on (941) 444-4444.