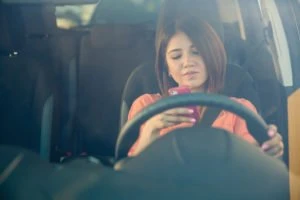 The crime of reckless driving is a common occurrence across the State of Florida, including Clearwater. It's consequences usually result in disaster and can have life-changing effects on multiple people's lives. Reckless driving has many categories, from speeding, using your cell phone whilst driving, poor attention to the road in front of you, or distracted by chatting to another person while driving.
If you are a vehicle owner, you must abide by the duty of care principle. This means that as a driver, you have a responsibility to apply caution when driving, as well as being mindful of the rules of the road. It ensures safety for not just you but also for other road users. If you choose not to follow these rules, you are violating the law drastically, which is a recipe for disaster. If you are in this position, you will face charges from a Clearwater road officer. In some cases, it can cause your driver's license to be revoked, which will remain on your driving record.
If you or one of your loved ones were involved in a car accident due to another driver's reckless driving, then by law, you are within your rights to seek compensation for the injuries or damages in Clearwater. At The Law Place, we have a team full of knowledgeable and skilled Clearwater car accident lawyers. As a team, we have years of experience in dealing with cases of reckless driving that could be similar to yours. We understand how upsetting and stressful this may be for you, especially if the accident that occurred wasn't your fault. Contact us today for legal advice, and a free consultation, a member of our team will be waiting for your call.
Call today on (941) 444-4444 to begin your steps to justice!
The Definition of Reckless Driving
The definition of reckless driving can be found in Florida Statute 316.192:
If you are driving recklessly, you are actively making the decision to disregard not just the safety of yourself but others around you. It is worth noting that in some cases, it can be difficult to define the kind of reckless driving that occurred. Usually, there must be an investigation from the opposition to determine how the driver in question behaved in a reckless manner. Sometimes, the driver in question might have made blunders behind the wheel but did not have the intention of putting others in harm's way or violating the rules of the road.
When you contact The Law Place in Clearwater, FL., you will be paired with a criminal defense lawyer. Through this partnership, your criminal defense lawyer can investigate the accident, analyzing all of the details in order to tailor a strong case for your compensation – which you are entitled to. The sooner you contact us for your free consultation, the better the outcome will be for you and your loved ones.
Examples of Reckless Driving in Clearwater, FL.
Throughout the entire State of Florida, the driving rules can be found in Florida Statute 768.81. Here you will find the mandatory steps drivers must abide by when driving to make safety a priority always. Listed below are some of the common causes of reckless driving accidents or violations in Clearwater:
Dangerously tailgating cars from behind
Dangerously driving, swerving, and maneuvering past other traffic
Distracted driving due to your mobile phone or conversations
Driving in the night with your lights off or driving in poor weather conditions
Illegal driving around large vehicles like trucks or heavy-duty vehicles
Failing to stop at a stop sign
Failure to comply with traffic laws, e.g., not stopping at a red light
Refusing to yield in the road when it is necessary to do so
Speeding well-over the sign-posted speed limit
Consequences for Reckless Driving in Clearwater, FL.
In the State of Florida, including Clearwater, reckless driving is defined as a misdemeanor charge. The punishments for such include:
90 days in prison
$500 fine
In most cases, both punishments
If you are a repeat offender in Clearwater, you can expect harsher punishments. If a crash occurred due to reckless driving that left another driver or the passenger extremely injured, you could expect much more serious consequences. The consequences are highly dependent on the circumstances around the incident but are usually a greater fine as well as 5 years of additional jail time.
No one wants to be in this position, which is it is important to have strong legal representation on your side. The Law Place in Clearwater is a reputable law firm with years of experience dealing with reckless driving cases. One of our criminal defense lawyers will work closely with you to study the traffic violations and other details surrounding the incident to fight for the compensation you are rightfully owed. Please do not hesitate to contact us today for a free consultation.
What Compensation Can I Receive in Clearwater, FL?
By law, if you are involved in a serious car accident in Clearwater, you have the right to seek compensation for damages or injuries that were sustained in the incident. Depending on the circumstances that surround your case, some personal injury inquiries can become slightly more complex, hence why it is vital that you have strong legal representation fighting your corner.
Should you choose The Law Place to represent you, one of our skilled criminal defense lawyers will be able to support you from the very beginning. They will assist you through this stressful time, making it as simple for you as possible. Listed below are some of the damages in which you are entitled to claim compensation:
A loss of income or other potential earnings from you or a loved one
Disability or permanent injury. For example, paralysis
Emotional or mental suffering
Pain and suffering experienced because of the incident
Past, present, and future medical bills collected from the accident and aftermath
Rehabilitation costs, psychotherapy, and general therapy costs
Once your case has been reviewed by a criminal defense attorney, they will be able to advise you on what compensation you are entitled to. We offer a free consultation upon calling, meaning you can get assistance when you need it.
How Can I Avoid a Reckless Driving Accident in Clearwater, Florida?
As stated previously, driving recklessly in Clearwater, Florida, is an incredibly serious offense. It is an incident that can affect the lives of many and have life-altering consequences.
Here at The Law Place, we have compiled some steps we feel are appropriate to all drivers. If taken seriously, it could seriously decrease the likelihood of being involved in a reckless car accident. They are the following:
Always remain focused when driving. It is important to always be aware of your surroundings, especially when on a busy highway. Try to avoid driving in the fast lane as much as possible unless you need to overtake another car.
Use your mirrors; they are there for a reason. Utilize your side mirrors, as well as those on the rear, as much as possible. They will help to give you a better idea of surrounding situations.
Car accidents, no matter how big or small, are serious. If you or someone close to you has been involved in a reckless driving accident due to another driver's negligence, you should get checked out at a hospital. Even if you believe that you have suffered minor injuries, some of the after-effects of an accident don't become apparent until long after the accident. Therefore, it is important to be safe and have a medical professional examine you. After this has been taken care of, it is then crucial that you seek legal advice from a distinguished law firm, such as The Law Place, to begin your claim.
Contact The Law Place, Clearwater Today!
A reckless car accident is a traumatic experience for everyone involved and can provoke multiple stresses to you or your loved one's lives, manifesting in emotional, physical, and mental anguish. In some cases, all three could be possible. The Law Place, as a law firm, has a collective 75 years of experience in handling cases across the State of Florida, with reckless driving being one of our practice areas. We understand how stressful of a time this is for you, which is why our aim is to help with our legal assistance as much as possible. We are here to help.
Our telephone lines are available at any time that suits you as we keep them open 24 hours a day, 7 days a week, 365 days a year. Please do not hesitate to contact us for a free consultation and beginning the process of receiving the compensation you rightfully deserve. Call us today at (941) 444-4444 to be put in touch with a criminal defense lawyer. We will be waiting for your call!