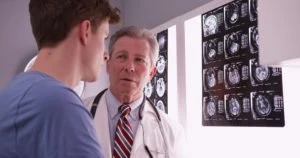 Have you or a loved one suffered a traumatic brain injury due to the negligence of other parties? If this is the case, did you know that you are able to seek compensation for your damages under Florida law? Calling a traumatic brain injury lawyer can be a big step in making things clear and giving you answers to all of the above, plus any other questions.
The effects of a traumatic brain injury (TBI) will be different in each case, but often the financial impact can be a big concern. You may have to endure rehabilitation, pay for home alterations, not to mention the medical bills or other pain and suffering resulting from an accident. With so much to deal with, it's no wonder that an attorney with specialized skills in this area could ease your burdens considerably.
With our years of experience and expertise here at The Law Place, we are aware of the difficulties of such a situation, and so we are here to make sure things are as stress-free as possible. Let us ease your burdens. If you are living in the North Port or anywhere else in Florida and this is your situation, then why not call The Law Place? After all, the consultation is free! Simply call (941) 444-4444 today.
What Can Cause a Traumatic Brain Injury (TBI)?
A leading cause of death and disability in the United States, traumatic brain injury, as detailed by the Centers for Disease Control and Prevention, results from a blow or sudden strike to the head. Though the brain is protected by the skull, a serious, sudden jolt can cause injury, meaning that even if the victim shows no surface injuries, the damage to the brain can be severe and affect you in the long-term.
In the case of mild traumatic injury to the brain, the victim will be classed as having suffered a concussion. But even this can result in short-term changes in terms of mental state, memory, and focus. In the case of more traumatic incidents, then the victim will experience these issues and more for a much longer period, or in some circumstances they may even be permanent.
The causes of traumatic brain injuries can include sporting injuries, falls, car accidents, workplace accidents, and physical assault. These are common circumstances for an experienced lawyer, who will often deal with such incidents, to handle. In order to determine if you are suffering from the effects of a traumatic brain injury, it is vital to seek medical attention as quickly as you can.
Our team of dedicated attorneys fight and win for Floridians.
What Are the Effects of a Traumatic Brain Injury?
Although it seems hard to believe, the effects of a traumatic brain injury may go undetected for anything from a few hours to days, or even weeks, after the time of the incident.
Children can be especially at risk. With their brains still being in the earlier stages of development, symptoms can be delayed and then all too easily missed, which means diagnosing a traumatic brain injury can be difficult. This is why it's always important to look out for the symptoms of both mild and severe traumatic brain injuries.
The symptoms of a mild brain injury may include dizziness, headaches, neck pain, and fatigue. These signs increase with the severity of the accident, including effects such as impaired speech, difficulty being woken from sleep, vomiting, and migraines.
What Are the Long-Term Effects of Traumatic Brain Injuries?
If a victim of a traumatic brain injury (TBI) seeks medical assistance early enough, then some of the long-term effects can be lessened. Unfortunately, it's not uncommon for victims of a traumatic brain injury to develop some lasting long-term effects. This can affect your ability to work and seriously damage your current or future career opportunities.
There are many examples of how traumatic brain injury can affect the life of a victim, from depression to negative effects on cognition, problem-solving, educational ability, speech, and mood swings. It is not difficult to see how these problems can determine the quality of life for those affected by TBI.
Another important thing that should be considered is the burden and stress that can be placed on the victim's loved ones as a result of a traumatic brain injury. This can result in stress and anxiety as they try to cope with the situation. Seeking the legal advice and help of a skilled injury lawyer to get the compensation you are entitled to can make this burden a lot easier to bear.
We're Florida's top litigation team with over 75 years of combined experience
When Should You Seek Compensation for TBI in St. Petersburg and What an Attorney Can Do for You
It may surprise you to learn that brain injuries are far more common than most people believe. In line with Florida Statute 627.736, it is important to seek medical attention within 14 days from the time of the injury if you intend to fight for your right to compensation.
Traumatic brain injuries (TBI) can lead to costs adding up for things like surgeries, long-term treatments, or a long stay in the hospital, which can be a stressful and chaotic situation for anyone to deal with. Personal injury insurance (PIP) can quickly run dry as the bills from these circumstances add up. When this happens, having a skilled attorney at your side may be essential to secure further compensation from the liable party's insurance.
Your personal injury lawyer will examine your medical bills and calculate your past financial damages, as well as potential future expenses caused by your injury. We will work to gain an out-of-court settlement from the other insurance company, but if no such agreement can be reached, then we can open a lawsuit on your behalf. We will look to reclaim the following expenses in your settlement:
A loss of quality of life and mental anguish.
Medical costs from past and future care or treatment due to your traumatic brain injury.
Suffering and pain as a result of your traumatic brain injury.
Funds for living aids such as walkers, wheelchairs, and any additional alterations that need to be made to a vehicle or a home.
Wages lost due to time off work recovering, as well as any permanent disability caused by traumatic brain injury.
Associated costs from medical bills resulting from your injury, such as ambulance fees, transport to your appointments, scans, treatments, surgeries, and stays at hospitals.
Rehabilitation costs to help with your recovery.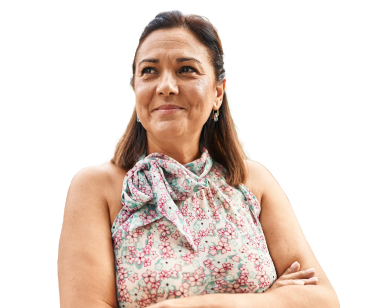 From the initial call to updates on your case status, we are here to get you answers.
If You Need Help, Call The Law Place.
At The Law Place, we will take action to get you the best results possible for your claim. Moving through the chaos and stress that can come as a result of a traumatic brain injury is never easy. With our dedicated team of traumatic brain injury lawyers, The Law Place will work to guide you smoothly through the complicated process of a brain injury case and fight to gain you the compensation you deserve. You deserve we have a dedicated team of traumatic brain lawyers on your side.
We will give you the best chance for a compensation figure that is both fair and reasonable. Your case is important to us, and we will fight tirelessly for your case. We will make the process as simple as possible and ensure that you understand the legal process as we progress through your claim. After your free consultation, if you proceed with ur representation, we will assign you a skilled injury lawyer that has dealt with many cases just like yours, with the knowledge and experience necessary to support you every step of the way.
Your call will be answered 24 hours a day, seven days a week, so there is never a bad time to contact us. Call The Law Place at any time for a free consultation now on (941) 444-4444. We will be by your side every step of the way.