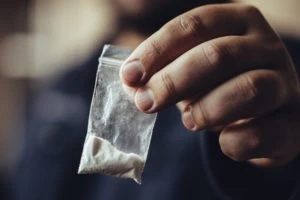 Drug crimes are always taken extremely seriously in the State of Florida. There are consequences for possessing ten grams or more, depending on the substance. These consequences are usually serious, resulting in five years in prison with the potential to go up to 30 years behind bars. The number of years you are sentenced to mainly depends on the type of substance you were in possession of. However, it is important to remember that being found with ten grams or more of an illegal drug means you are eligible to be charged for drug trafficking. The punishment when being convicted in North Port, FL., for possessing an illegal drug over 10 grams is likely to be either a third-degree or first-degree felony charge.
If you or a loved one find themselves facing years in prison for drug possession, then it is imperative that you find legal representation as soon as possible. Cases like these are extremely complex, with the law system being difficult to navigate. The best action you can take is to hire a reputable criminal defense lawyer who knows Florida law and has the necessary experience to successfully represent you.
Our team at The Law Place has been fighting on behalf of those charged with drug possession for years. We use our combined experience of over 75 years to build our clients the strongest defense possible. We offer a free consultation service that will take place over the phone, giving you the opportunity to ask for impartial advice before making any decisions. Upon choosing to work with our team, we will waste no time starting the fight against your charges.
To schedule a free consultation, call us today at (941) 444-4444. Our lines are open 24 hours a day, 7 days a week.
Statutes in Florida for Possession of a Controlled Substance
Florida Statute 893.13 explains all the information you will need regarding possession of controlled substances.
The type of drug found on your person is what the punishment for your possession charges mostly relies on. Depending on the substance you were found carrying, in quantities of 10 grams or more, some drugs will mean that you receive an automatic intent to traffic charge.
The punishments for the possession of drugs in the State of Florida are tough and can become very complex, depending on the substance in question. We understand that this is never a position someone wants to find themself in, but more so, it is not one to be in alone. If you or a loved one is facing charges of drug trafficking and/or drug possession, then you need to seek the advice of a criminal defense lawyer. The faster you act, the better chance you have of successfully fighting your charge.
Florida Drug Schedules
As mentioned before, any information you need about the governing process of drug crimes can be located in Florida Statute 893.13. The controlled substances in this statute have been separated into five different drug divisions. These categories are called schedules.
The purpose of these schedules is to serve as a reference point for government officials. They help to determine how harmful a controlled substance can be in terms of its dependency and ability to harm. Any drug that is classed as Schedule One is regarded to be one of the most potentially harmful substances. Therefore, a Schedule Five drug is considered low risk and possesses very little potential for harm or addiction.
Schedule One Drugs
Schedule One drugs have no approval as medically viable drugs. For this reason, they are considered to have the highest potential to cause a person harm.
Being caught in possession of an illegal Schedule One drug in a quantity of 10 grams or more will lead to you being charged with a first-degree felony and facing a substantial prison sentence.
Heroin, meth, and LSD are considered to be Schedule One drugs.
Schedule Two Drugs
Drugs that are classed as Schedule Two drugs have the same potential to cause addiction or harm to a person. However, they differ from Schedule One drugs as they are medically recognized, being prescribed to treat some illnesses.
Cocaine, oxycodone (OxyContin), Adderall, Dexedrine, methadone, morphine, Ritalin, and methamphetamine are all examples of common Schedule Two drugs.
Schedule Three Drugs
Drugs that have less potential to cause addiction or drug abuse are classed as Schedule Three drugs. Products that contain lower than 90 milligrams of codeine are drugs included in this schedule, as well as ketamine and steroids.
Schedule Four Drugs
Schedule Four covers drugs that pose an even lower risk of dependency than the substances previously mentioned. This includes Valium, Xanax, Talwin, Ambien, and Darvocet.
Schedule Five Drugs
Schedule Five is a category for the controlled substances that are the least likely to cause harm to someone. Common drugs are Lyrica, Motfen, and cough syrups that have less than 200 milligrams of codeine.
Common Defenses of Drug Possession Charges in North Port, FL.
The punishments that are given to those charged with drug possession over 10 grams in Florida can vary from case to case. Being represented by The Law Place, you will benefit from an experienced criminal defense attorney who will ensure that your defense is built specifically for your case. Any case involving drug charges needs a law firm that can ensure a strong attorney-client relationship, and thus a strong defense.
Some common defenses that attorneys may use are:
The defendant was not the owner of the substance found in their possession.
The officers who made the arrest may have entrapped the defendant.
The law enforcement officers illegally collected evidence to prove the charge.
No official search warrant had been issued to the officers at the time of the arrest.
The defendant possessed less than 10 grams of the controlled substance.
The defendant was incorrectly identified.
Constructive Possession
There can be a lot of uncertainty involved with Florida drug charges. Therefore, they require more time for the details to be established and analyzed. Constructive possession can be applied to cases where an illegal substance is found in a common area. The recovery of a substance in a space like a car can complicate a case.
When this happens, the arresting officer must provide evidence that shows that the defendant was the owner of the controlled substance. Furthermore, evidence must be given that proves that the defendant was aware of the drug and knew its location. With constructive possession, the burden of proof sits with the prosecution, so they must prove all evidence beyond a reasonable doubt.
Questions for a Potential Drug Possession Attorney
The attorney-client relationship is vital to the success of a case involving a drug crime. This is because a defendant will rely on their defense attorney to guide them through the legal process, which can be both daunting and confusing. Honesty will be a great asset to your case. If you can trust your attorney with sensitive information, then your case will have a stronger potential for success. Your representation will need to know all the facts in order to build your defense properly.
When looking for a defense attorney, make sure that you have an initial consultation with a law firm where you can ask important questions. Do not take this decision lightly, as it could change the entire outcome of your case. Here is a list of questions to consider asking:
What previous experience do you have with cases like mine?
How many of those cases have you won?
How many jury trials have you

litigated

?
How much success do you have in

plea bargains

?
Can I read some references from clients you have represented in the past?
The last question is a very important one. If you are considering an attorney who will not provide such references, it should be a concern. This red flag needs to be recognized so that you can continue your search for a lawyer that gives you the reassurance that you need.
Contact The Law Place, North Port Today
It is clear that there is the potential to receive a harsh punishment for drug possession in the State of Florida. This is why you need a team of lawyers who will defend your case until the end. Facing between five and thirty years in prison is a hard reality, as is a future with a permanent criminal record. Taking the time to find the best law firm you can is crucial, and we advise that you are thorough in your search.
At The Law Place, we are confident that our previous experience will show how much success we have had in reducing sentences and avoiding prosecutions altogether. Our free consultation service will give you a confidential space in which you can get to know our team and ask all the necessary questions.
Our lines are open 24 hours, 7 days a week so call us now at (941) 444-4444.