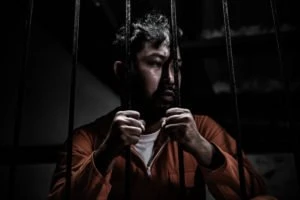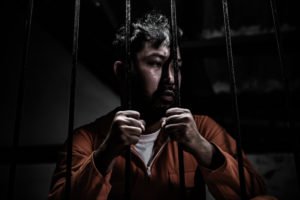 As stated under the Florida Statute 800.03, exposure of sexual organs is defined as the intentional or lewd exhibition of someone's genitals.
Indecent exposure is seen as a very serious offense in Florida, and so if you have been charged with indecent exposure in Venice, it's crucial that you contact The Law Place. Our lawyers have over 75 years of combined experience in dealing with the legal system and helping clients who are facing similar charges to yours, so don't hesitate! We offer free consultations to anyone who's been charged with indecent exposure, so get in touch with us to schedule yours today.
Call us now at (941) 444-4444.
Penalties for Exposure of Sexual Organs
If convicted of indecent exposure, you could be facing the following penalties:
One year in jail.
One year of

probation

.
Up to $1,000 in fines.
On top of this, if you are convicted of indecent exposure, you will receive a permanent record, which will likely affect your future ability to obtain employment, housing, and more.
At The Law Place, we know that the penalties and lifelong stigma that you face after being arrested for indecent exposure can be steep and devastating. Because of this, our Venice lawyers are eager to help you. Our criminal defense attorneys possess impressive knowledge regarding the Florida legal system and have years of experience, so you can trust that working with us will give you the best chance at a positive outcome. So, contact us today to schedule a free, no-obligation consultation!
Defenses to Indecent Exposure
Experienced criminal defense lawyers like those at The Law Place have been able to use many defenses to successfully help people charged with indecent exposure just like you! Some of the most common defenses are listed below:
The exposure was accidental.
The exposure was for a non-lewd purpose.
The defendant was unaware that they could be seen by other people.
The evidence is insufficient.
The alleged act occurred during breastfeeding.
Every case is different, and so every defense must be tailored to each charge. This is why it's so important that anyone arrested and charged with indecent exposure in Venice, Florida, contacts The Law Place. Our experienced lawyers will be able to investigate your case and gather their own evidence to build a solid defense on your behalf. The sooner you call, the more time we'll have to work on your case, so contact us today to book a free consultation.
Contact The Law Place Today!
If you've been charged with indecent exposure in Venice, then you need the help of our criminal defense lawyers. A conviction could impact you for the rest of your life, so it's important that you contact The Law Place for help now. Our phone lines are open 24/7, so don't delay! Call us now to book a free case evaluation at (941) 444-4444!